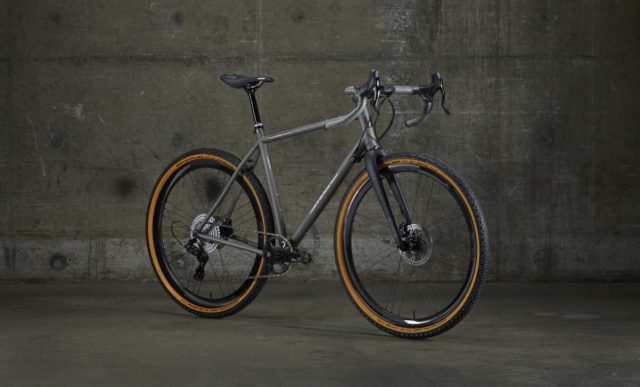 Sage Titanium Storm King
"This is not another gravel bike. The Sage Titanium Storm King is a catalyst to new adventures. It's a drop-bar beast designed to fuel your exploration, taking you deeper while getting increasingly more remote with every pedal stroke. The Storm King is not only designed for the bike packer who tackles multi-day adventures like the Oregon Trail Gravel Grinder, but also for the gravel racer who looks to conquer events like the Dirty Kanza 200 or Grinduro. Storm King is a rock-gobbling animal with a geometry to keep the rider more comfortable on technical terrain."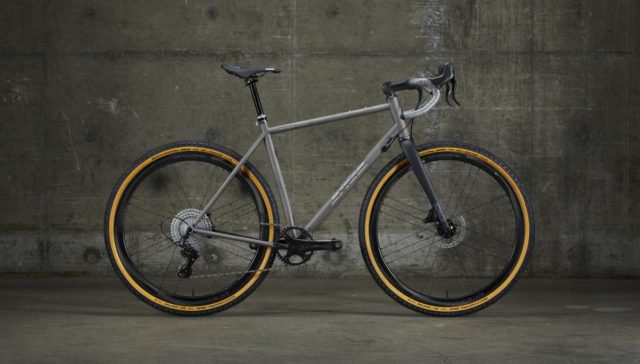 "Named after the ribbon of singletrack outside of Bend, Oregon, Storm King is ready to get shreddy on tires sizes up to 700x50mm or 650×2.4". Utilizing a curved seat tube to decrease the length of the chainstays while maintaining maximum tire clearance, the Storm King is able to snap to acceleration with minimal effort. The Storm King touts three bottle cages, rack mounts front and rear, and bosses for either bolt-on food bags or bolt-on frame bags. All that, plus internal cable routing for the rear brake and dropper post for an ultra-clean look. Of course, our patented Cable Clip System ((US Patent No. 9,545,975) is designed into the bike to ensure you have as much versatility with your drivetrain choice as you do your riding adventures."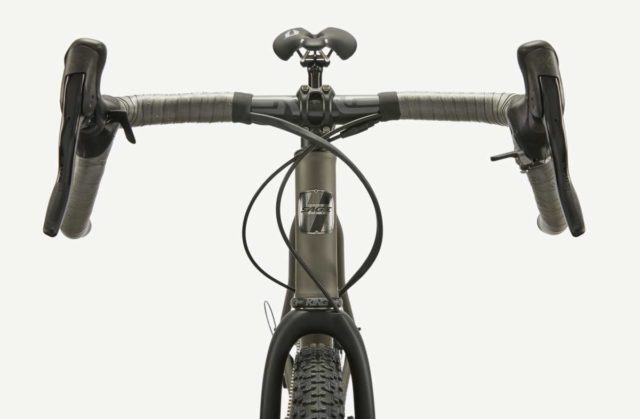 Sage Titanium is proud to be offering the new Campagnolo Ekar gravel group on Sage's Storm King and Barlow gravel bike models.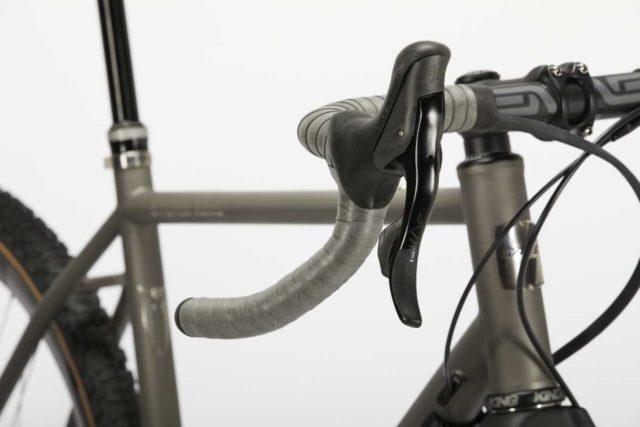 "We're celebrating the new group with a custom-finished Sage Storm King with polished badges throughout, Ekar 1×13 drivetrain and Shamal carbon wheels carrying an MSRP of $US 9,500."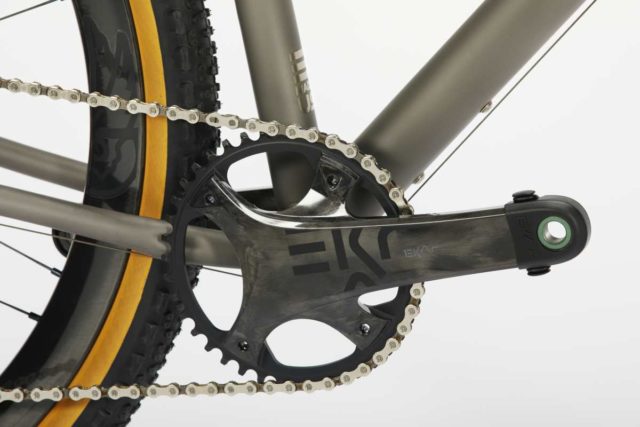 Customers can configure their own Ekar-equipped bikes at SageTitanium.com/gravel-bikes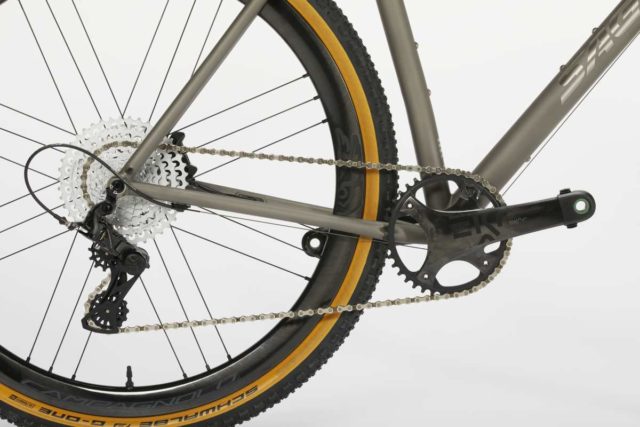 Gravel Cyclist will be reviewing a Sage Titanium Barlow Titanium bike in the near future, watch this space…
If you missed the tech details of Campagnolo's new Ekar 13-speed gravel-specific groupset, check it out at this link!
J. Guillem Titanium Atalaya Gravel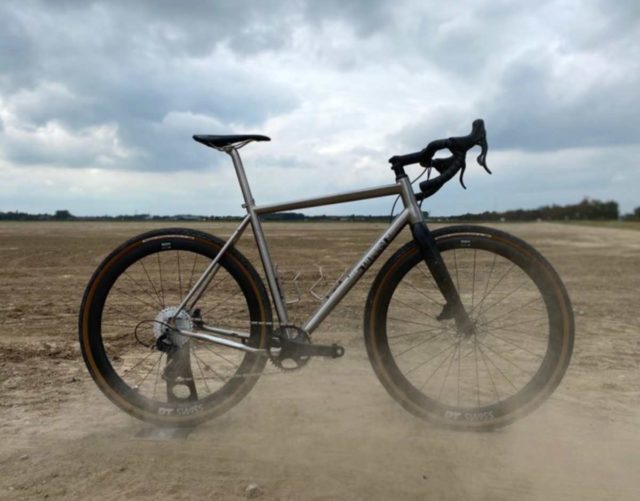 "With its ability to accommodate most 700c x 45mm and 27.5″ x 2.6″ tyres (w/o mudguards), the Atalya Gravel is the frame for riders who want everything. It's elegant, clean lines are accentuated and strengthened by the addition of pre-cast components, centred around a one-piece bottom bracket-chain stay system."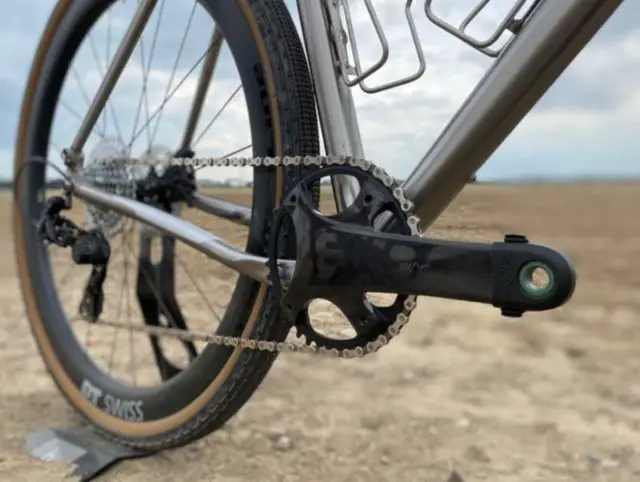 "The head tube is also cast and allows for full internal cable routing compatible with both mechanical and di2 cables. And fully-cast, titanium dropouts allow for Flat Mount Disc Brake System, with thru-axles. The Atalaya is our state-of-the-art, do-it-all, go-anywhere machine with a super versatility that doesn't look out of place however you use it: with mudguards and a small rack, or stripped of all its fixtures for use as a pure gravel bike."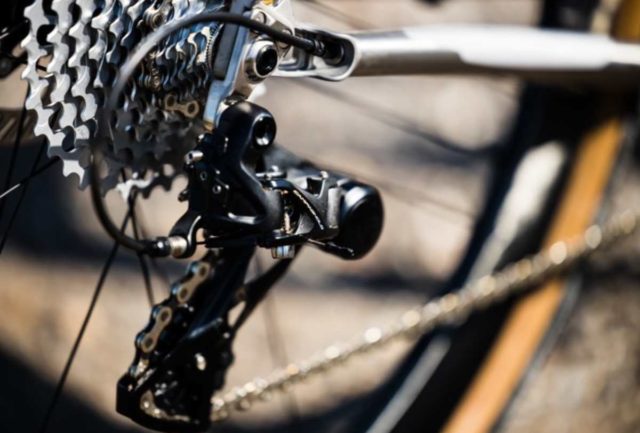 "The Atalaya is as beautiful to ride as it is to behold. But it also attracts looks because it is built to do the business. Like its stablemate, you can take it anywhere and do anything with it the big difference being you get more time to admire it, as you need less time to clean it."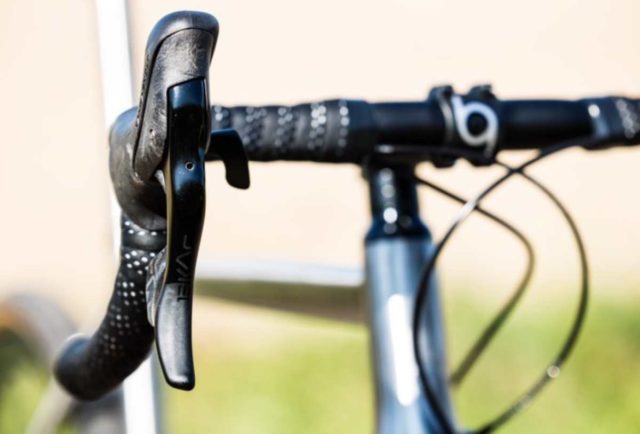 Don't forget, we have a long-term review of the J. Guillem Atalaya underway, paired with FSA's WE semi-wireless groupset.