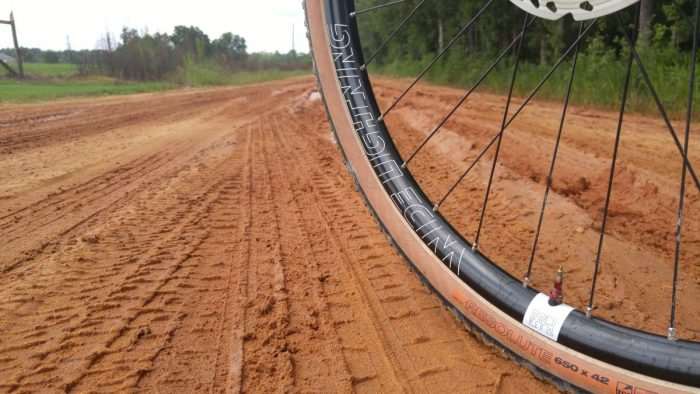 About WTB (Wilderness Trail Bikes)
"WTB was founded in Marin County, California in 1982, fueled by the need to create durable and reliable mountain bike-specific equipment. Back then mountain biking was a new and burgeoning sport, and mountain bikes weren't much more than cobbled-together oddities. The original WTB crew was captivated by the experience of riding bikes on dirt trails, and they started creating more durable and functional components for their own bikes. Soon, local frame builders sought to outfit their bikes with WTB's high-end components. WTB was able to turn our passion for bikes into a successful business."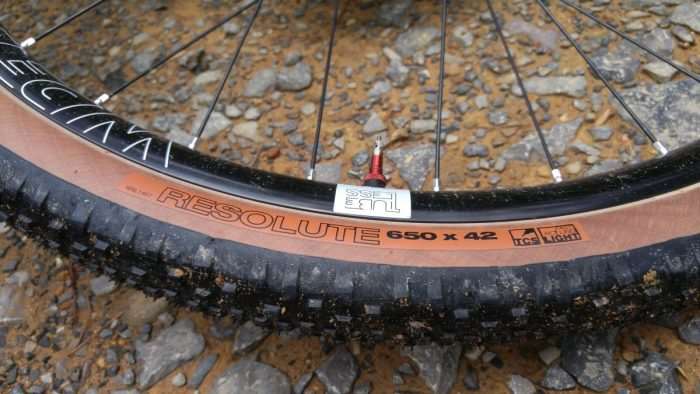 WTB Resolute 42 Tyre 650b and 700c x 42mm
"Resolute 42 is the ultimate all-weather gravel tyre for those who believe there is a perfect tread pattern for every ride. Small, square knobs deliver consistent bite into a variety of terrain, while the ample spaces between them prevent packing up when conditions become fun (aka wet). Truly all-season in nature, its 42mm width makes it a set-it-and-forget-it gravel tire for endlessly undulating roads through all varieties of weather."
WTB's marketing department kindly sent Gravel Cyclist a pair of the Resolute 42 tyres in 650b and 700c for review.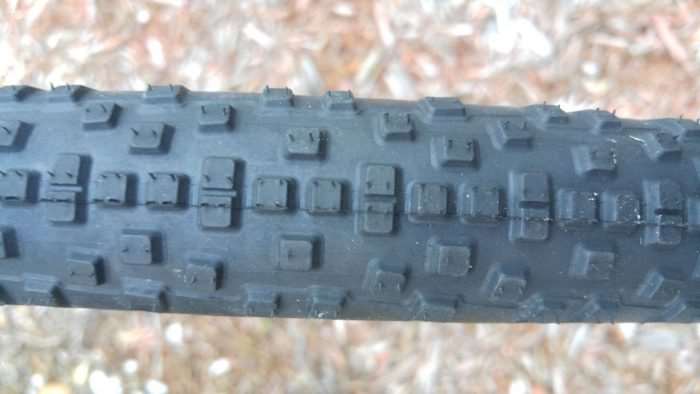 The WTB Resolute tyre was inspired by Trans Iowa to be an all conditions tyre, designed around a rim with an internal width of 23mm. As alluded to above, WTB claims the Resolute performs across all conditions, whether they be wet, dry, sandy, dusty or muddy.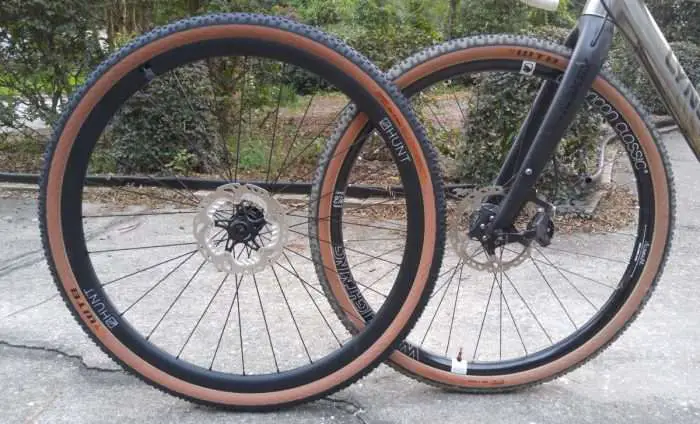 The Resolute 42's are an easy fit into one of our current review bikes, the Lynskey PRO GR titanium gravel bike, and a former review bike, the Lynskey GR250.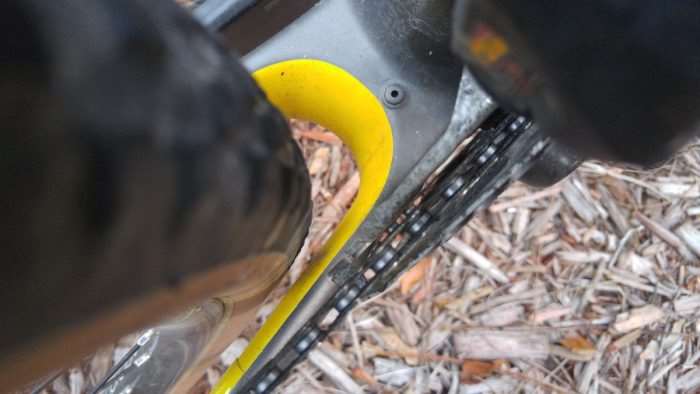 The Resolutes will fit between the chainstays of the Orbea Terra gravel bike (pictured above), another machine we are reviewing at the time of writing.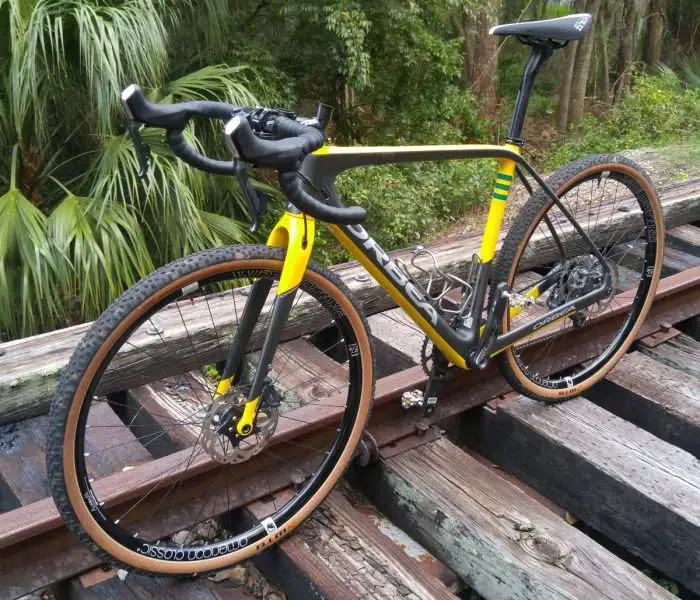 This is another good example of running a wide 650b tyre on a bike designed originally for 700c x 40mm tyres. Additionally, the tan sidewalls of the WTB Resolute 42 add a touch of class to the Orbea Terra.
Weighing it up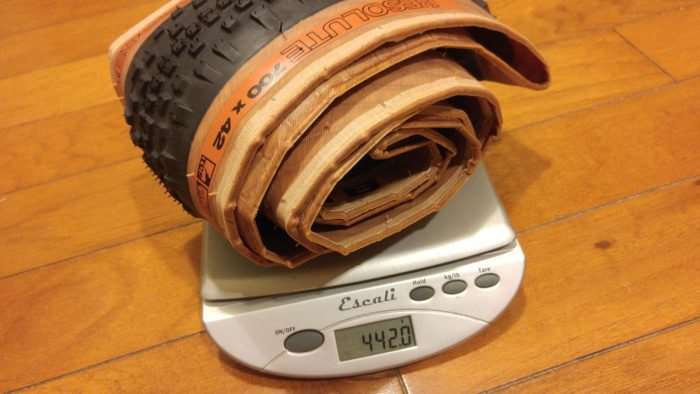 For the Resolute 42 in 700c, manufacturer listed weight is 460 grams. As the photos above and below indicate, our review samples came in underweight, which can be seen as a positive, especially if you're a gram counter.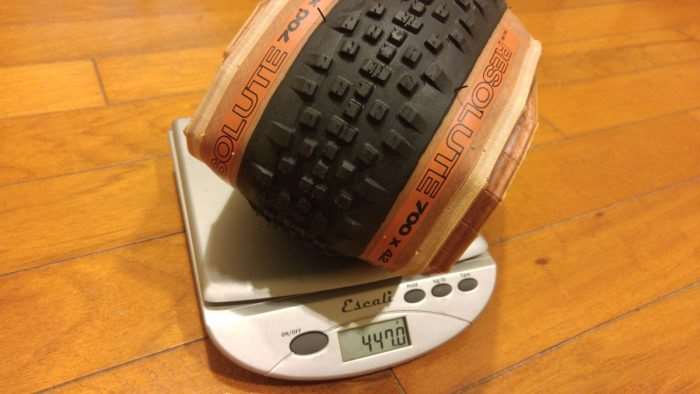 The Resolute 42 650b sample tyres came in overweight, a little more than the usual  + or – 2% that most manufacturers list to cover themselves for variances during the production process.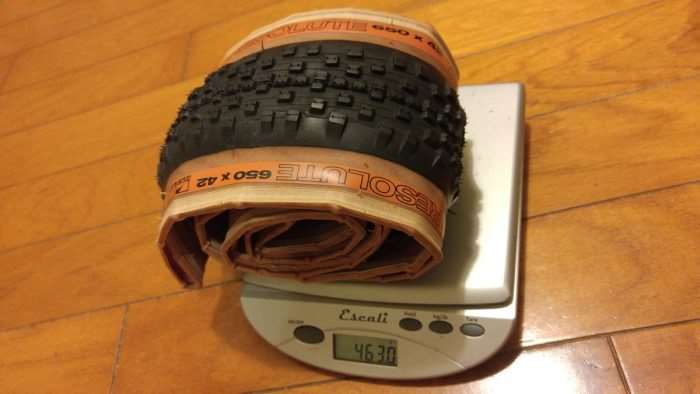 Despite this, the 650b versions are still among the lightest available in this size and width, and certainly the most versatile on paper.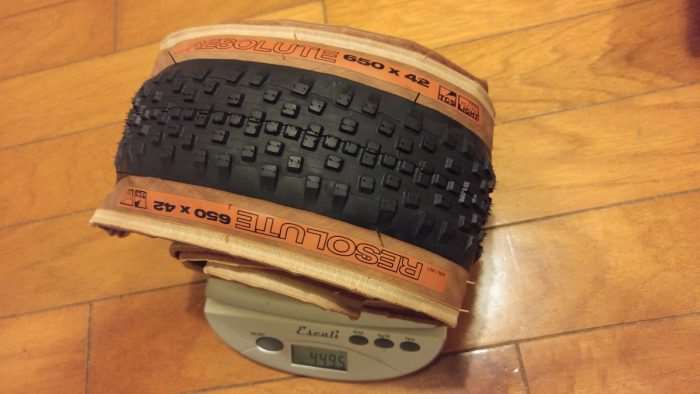 Mounting the WTB Resolute 650b and 700c x 47mm Tyre
WTB's Resolute tyres feature WTB's TCS (tubeless compatible system) with an Aramid tyre bead. TCS is a "system" that also includes rim tape, tubeless valves and sealant. TCS is designed to make tubeless tyre setup an easy process.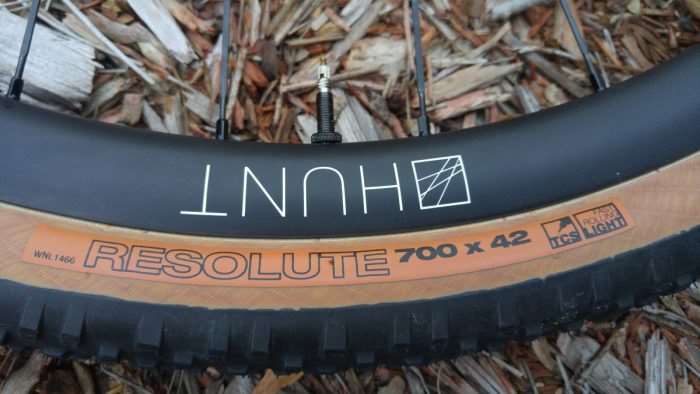 The sample WTB Resolute tyres mounted easily using Bontrager's TLR Flash Charger pump and WTB's valves. Expect similar performance from American Classic or Stan's NoTubes valves. For the duration of the review, the Resolute 42 650b tyres were mounted on an American Classic Wide Lightning 650b wheelset, while the 700c version was mounted onto a Hunt 30Carbon Gravel Disc wheelset. Orange Seal's Endurance Formula Sealant was the sealant of choice for both wheel and tyre sizes.
Like just about every other WTB tyre we've encountered, the Resolutes are intended to be mounted directionally, meaning, pay attention to the rotational arrows on the sidewall (which are a little tough to spot). The rotational arrow on each tyre should be in sync with forward rotation of the tyre.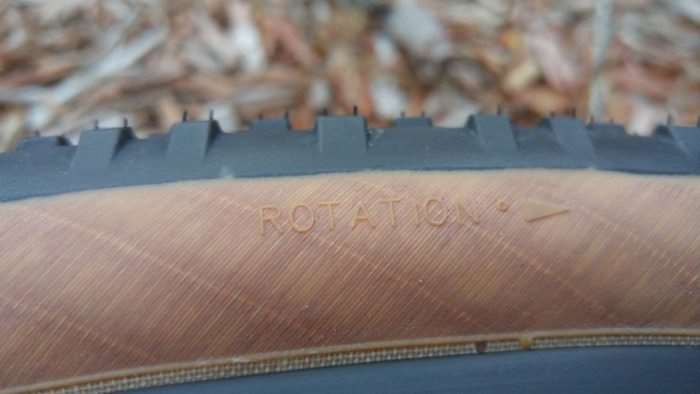 A review wouldn't be proper unless I intentionally installed at least one of the sample tyres backwards. I did just that and honestly didn't notice any difference. Err…
Installation Tips
Always dry mount a tyre first sans sealant to ensure it will seat and hold air. That can save making a big mess and losing a bunch of sealant.
If you have trouble mounting a tubeless tyre, these tips can help:
Remove the valve core and inflate. This allows a greater volume of air into the tyre and most times, will pop the tyre onto the bead.
If this doesn't work, apply something like Sleek Beeswax & Mink Oil Furniture Polish to the sidewall. This product is far better than soap and water, and will help seat even the most stubborn of tyres. This product can be purchased from your local furniture store or online.
Once the dry mount test has been passed, install your favourite sealant and inflate. Don't forget to keep a fingertip over the valve if you removed the core. This simple step will retain the air you just inflated; if you're good at juggling, you can quickly re-install the valve core and still keep some air inside the tyre. Then, inflate to the desired pressure.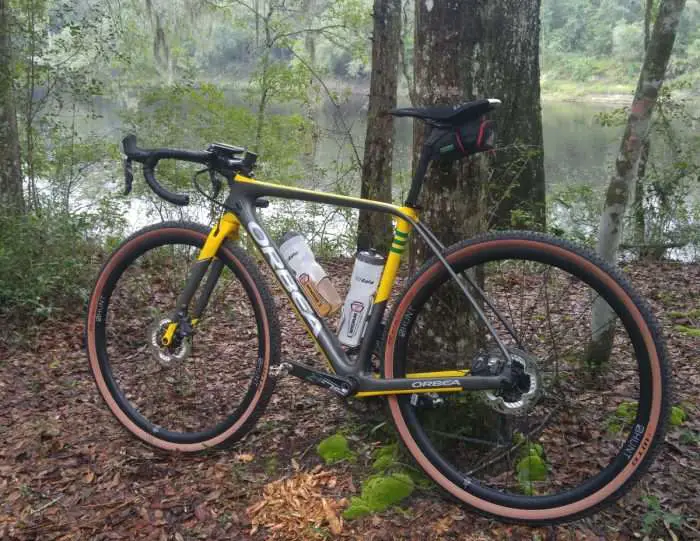 Above, the Orbea Terra review bike fitted with 700c Hunt 30Carbon Gravel Disc Wheels and WTB Resolute 42's.
Do the WTB Resolute 42 tyres in 650b and 700c measure up?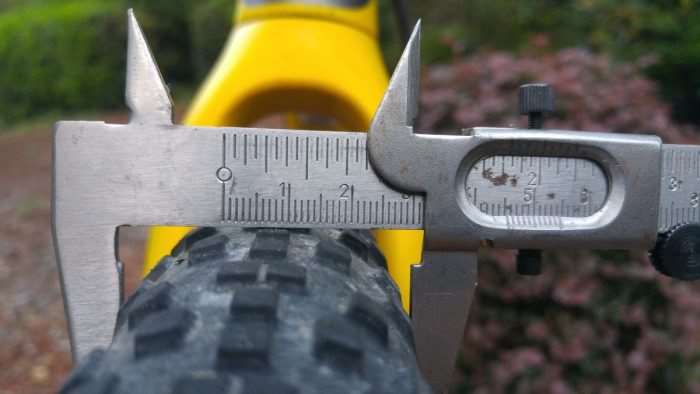 The Resolutes 42's in 650b measured 45mm in width mounted to the American Classic 650b Wide Lightning wheelset, which has an internal rim diameter of 29.3mm. For the record, the Wide Lightning wheelset is an MTB wheelset, but it performs perfectly well with a gravel bike.
As suggested on the sidewall of the Resolute, ideal inner rim depth is 17mm to 27mm. Clearly, I went a little over their recommendations with the American Classic wheelset… but I like to bend the rules just a bit.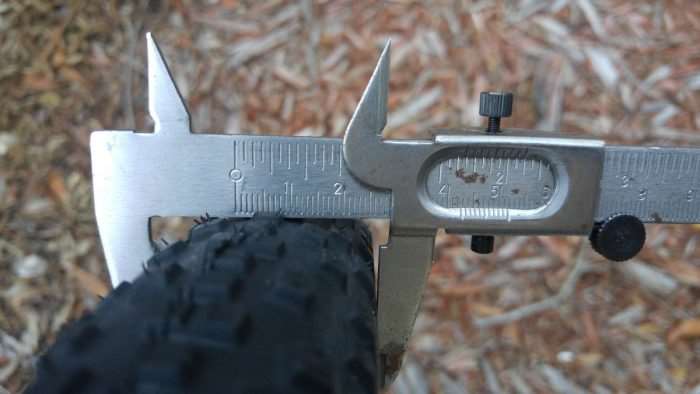 The Resolutes 42's in 700c measured 42mm in width mounted to the Hunt 30Carbon Gravel Disc wheelset, which has an internal rim diameter of 21mm.
Riding the WTB Resolute 42 650b and 700c Tyres
During the review period, my riding saw all manner of dirt and gravel roads, with a smidgeon of pavement and a little single track thrown in for good measure. Rolling on dry hardpack or dry and loose gravelly conditions, the Resolute is an absolute stellar performer. The tyre rolls fast in a straight line across these surfaces, and on the corners, encourages the rider to lean into them just a little more than your average gravel tyre.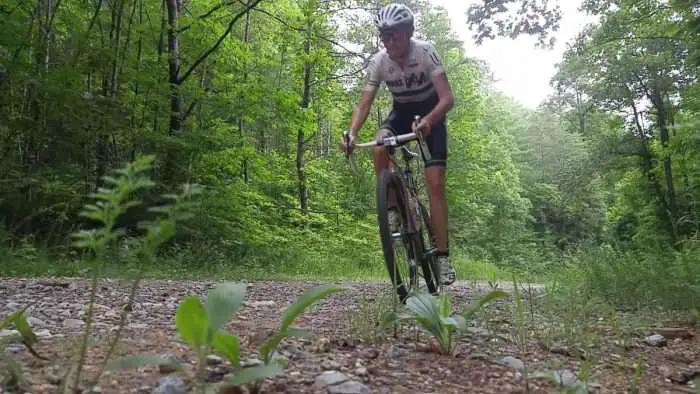 When the road tilts skyward, the Resolute hooks up on the loose stuff with gobs of traction. There is nary a sign of wheel slip or skipping, even when the rider is making a concerted effort to ride hard out of the saddle on an uphill grade.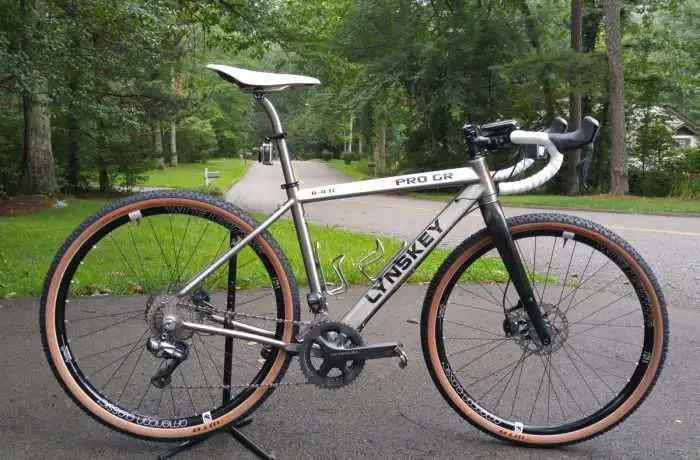 Linking gravel sectors usually involves riding a certain amount of pavement. To be expected, the Resolute's knobby tread pattern brings a howl to the ears – the sound of resistance. However, considering the versatility of the Resolute 42, a slower ride on pavement is a small price to pay.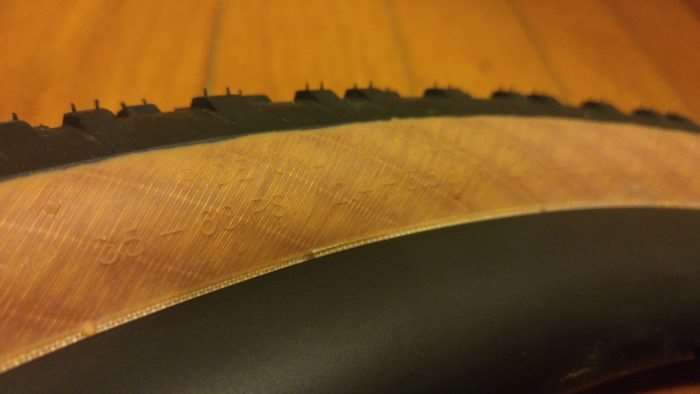 Per the numbers on the Resolute's sidewalls, WTB recommend these tyres be inflated to somewhere between 35 and 60psi. At the beginning of the review, I began with 35psi front and 40psi rear on the 650b and 700c sizes. However, I found that even the minimum recommended tyre pressures were too high, and only resulted in a ride that jarred me on any decently sized bump or pothole.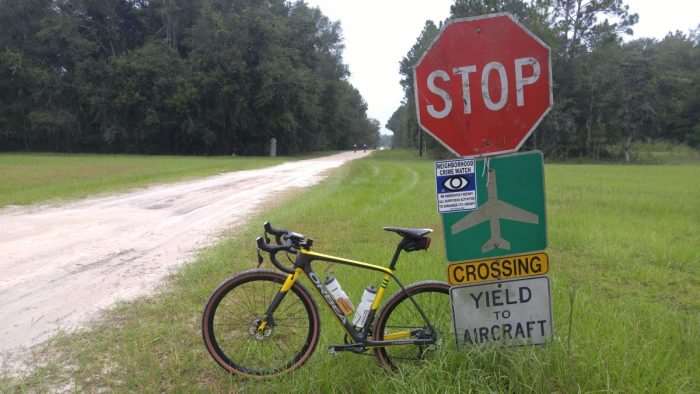 Ultimately, I ended up inflating and riding the Resolutes at pressures much lower than that, in order to attain what I felt was the perfect tyre pressure for my body weight and riding style. I'm relatively mild on equipment and like to think I'm decently smooth on the bike, even on nasty, bumpy, rough road surfaces. On the scales, I weigh in around 155lbs to 158lbs (70.5kg – 72kg).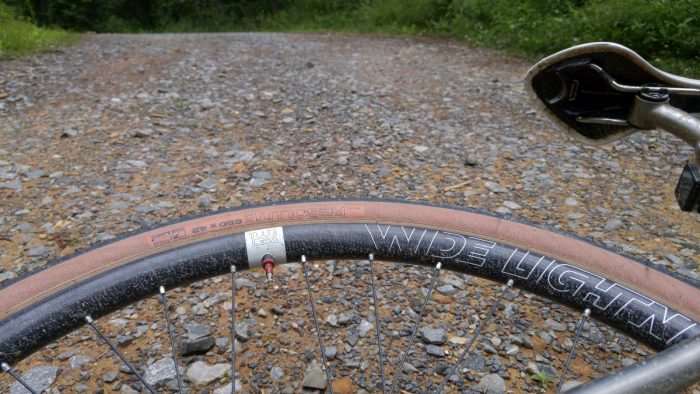 For the 700c version of the Resolute, I settled upon 28psi front and 30psi rear. For the 650b version, 25psi both front and rear. At these pressures, the ride was sublime. These numbers sound low, but the large casing of both tyre sizes consume bumps and ruts at these lower pressures. Readers of this review will need to experiment as I did to find their optimal tyre pressure. With that said, I experienced no burping or air loss at any time during the review period.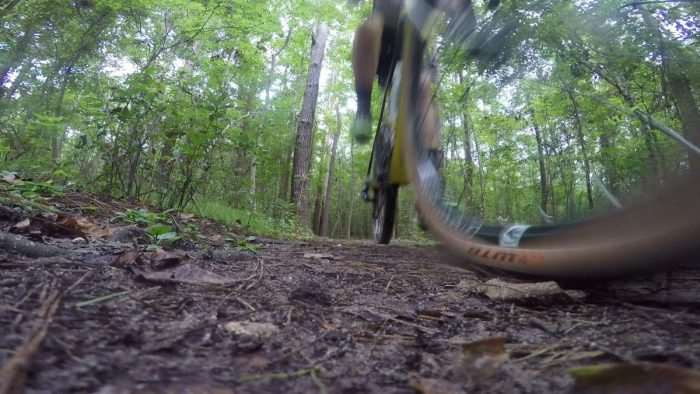 Comparing the two sizes side by side, the 650b version doesn't roll quite as nicely over harsher bumps – to be expected because of their smaller outer diameter – but they make up for it with their ability as a better riding tyre in tight, tricky situations, especially if you like to cross train with your gravel bike on single track.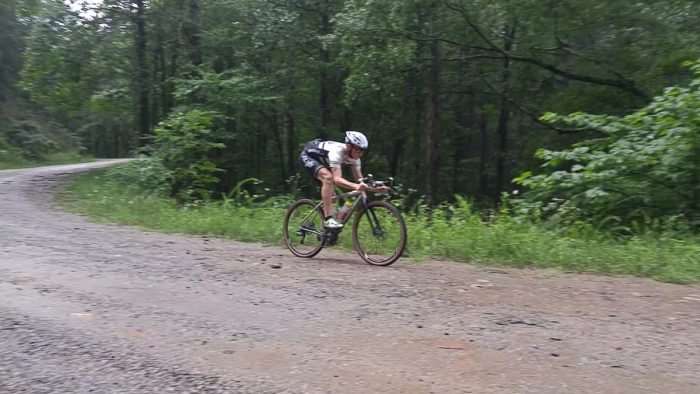 Now, all of this riding in nice conditions is well and good, but the Resolute 42 is designed for all conditions. Opportunity knocked several times during some of my gravel rides in wet, sticky and muddy conditions in Georgia, Tennessee, Florida and Alabama.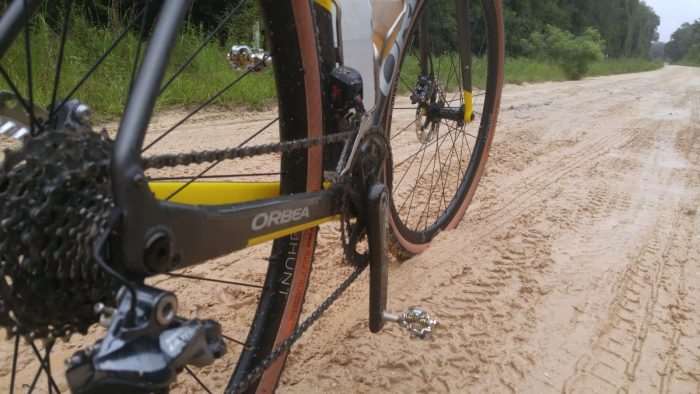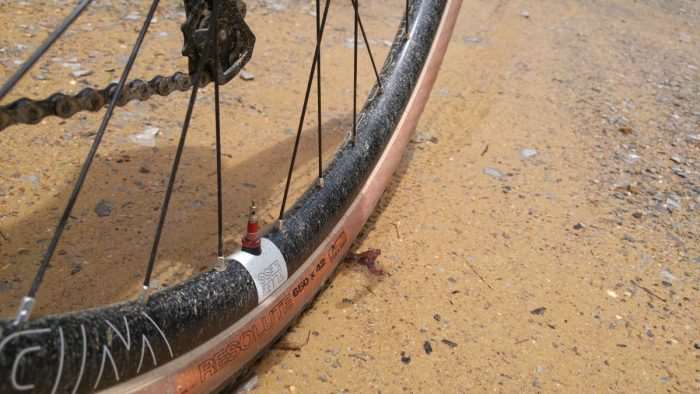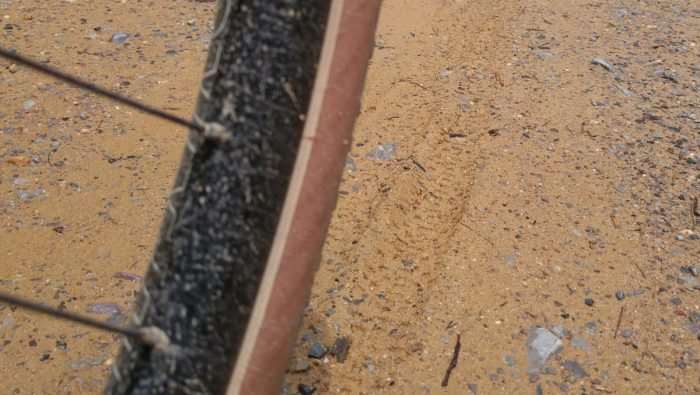 I was particularly interested in how the Resolutes would fare in sticky mud – the type that clings to a tyre and gradually builds up, until it begins packing up one's bike and drivetrain – a recipe for disaster.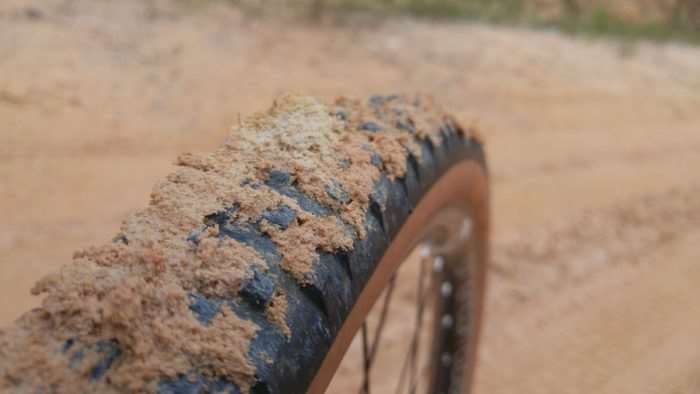 Somewhere in Alabama, this photo illustrates the worst of the mud that attached itself temporarily to the Resolute 42.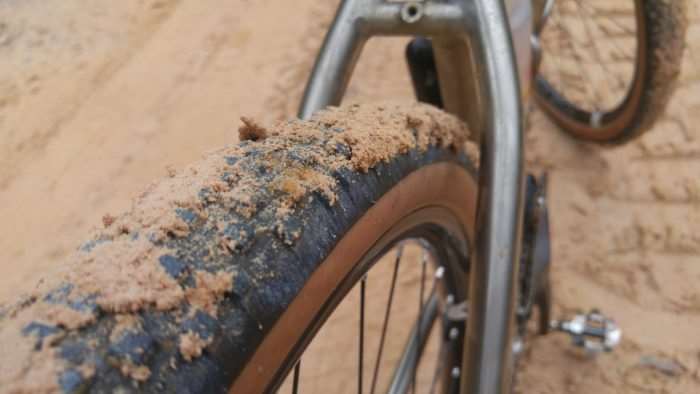 The mud never stuck around, clearing itself quickly from the tread of the Resolute. WTB really did their homework with the design of the tread pattern on this tyre.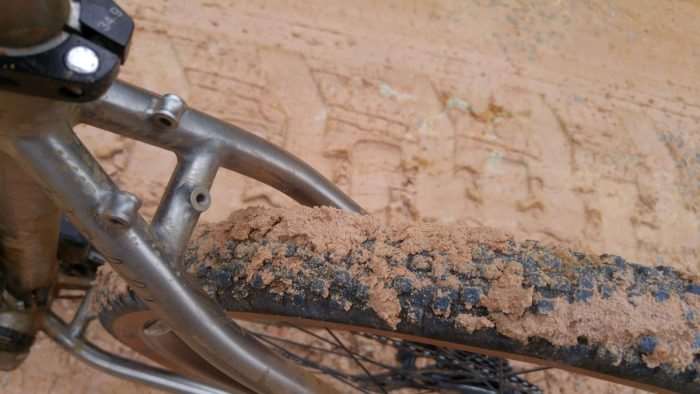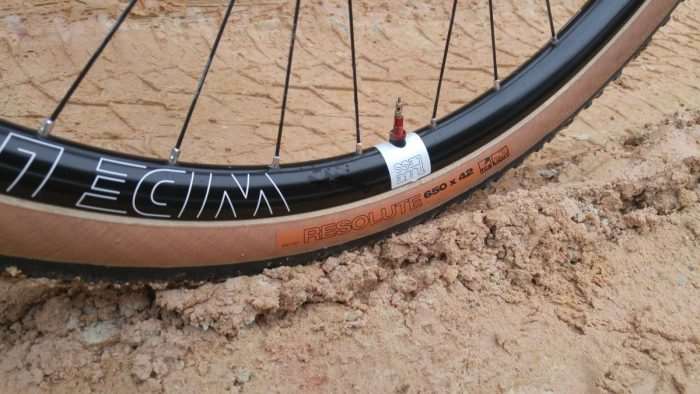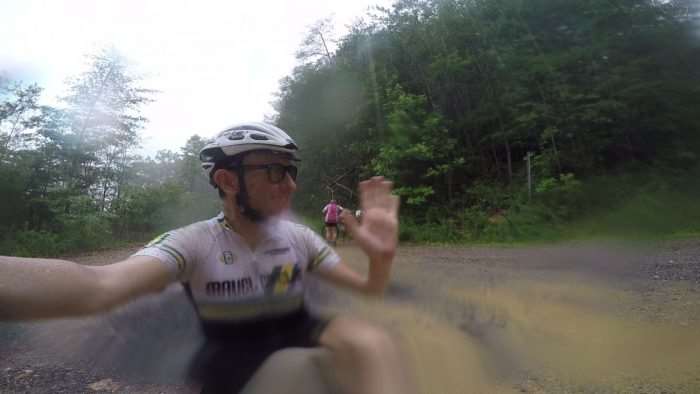 Finally, the WTB Resolute 42 tyre performs just as well in the wet as the dry. This was proved to me during my very first ride on the tyres riding a hilly gravel loop in southern Tennessee.
The video linked above was taken during the Tennessee ride (held on a Saturday) on the Resolutes, and also includes footage from Sunday's ride – a gravel ride from Greenville, South Carolina onto some sweet roads in and around the edges of the DuPont State Forest, an area well known for its mountain biking. On that particular day, I rode with Boyd Johnson of Boyd Cycling.
Boyd is a former professional cyclist – even on an easy day, he's probably going to make you suffer. Boyd took the lead all day, on the climbs and on the descents. Thankfully, Boyd took it relatively easy on me during the climbing portions of the ride, most of which came during the first half. But, he pushed his bike and tyres hard on the descents, which forced me to push hard too, just to keep up. Incidentally, Boyd was riding WTB's Byway tyre (link to our review).
In light of this fun experience, I would like to thank WTB for making such a confidence inspiring all weather / all terrain tyre!
Summary
WTB has a superb tyre on their hands in the Resolute 700c and 650b. In fact, just after their release, they sold out! The Resolute really is the best all-weather tyre on the market today. It has even relegated an old favorite of mine, the Specialized Renegade 29'er x 1.8″ tyre, to the back of my storage closet. This was my former go-to tyre for gnarlier gravel rides.
Initially, I had concerns about the sidewall strength of the Resolutes, but after a wee bit of rough treatment in all sorts of terrain and weather, those concerns have been allayed. The sidewalls remain intact sans any signs of damage.
The WTB Resolute 42 tyres have an MSRP of $US 67.95, but can be found a little cheaper depending on where you buy.
Highly recommended by the Gravel Cyclist crew!