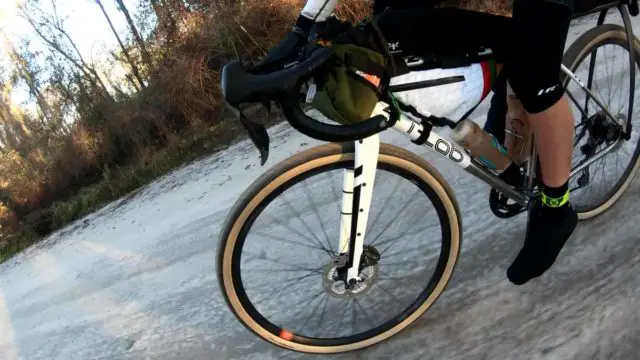 "Our journey began in 1977, Vee Rubber Group has grown as a major tire manufacturer in Asia for manufacturing all kinds of tires for bicycles, motorcycles, passenger cars, trucks, ATVs, and agricultural equipment. Vee Rubber Group's tire business has seen exponential growth since our beginning. Now, Vee Rubber Group has expanded from one factory at Samut Sakorn, Thailand into bigger facilities and now has four tire factories and one mould factory in Thailand, one factory in Hanoi, Vietnam and one factory in Gujarat India." – Vee Tire Co.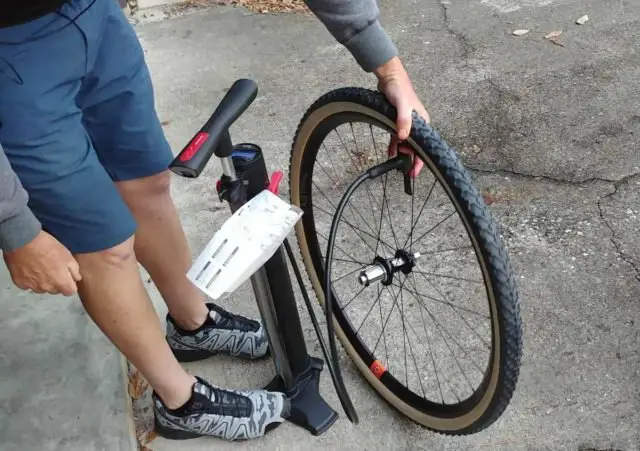 Vee Tire Co. is not a household name in the United States, but the company hopes to change that with the release of the Rocket Man, a gravel tyre that originally made its mark under Vee's MTB line-up.
Vee Tire Co. Rocket Man Gravel Bike Tire Review Video
Available in 650b or 700c, the Rocket Man offers two sidewall colour options, skinwall or black, and a width of 44mm. All variants of the Rocket Man use Vee's DCC technology, aka "Dual Control Compound "which was developed for speed, comfort, and traction."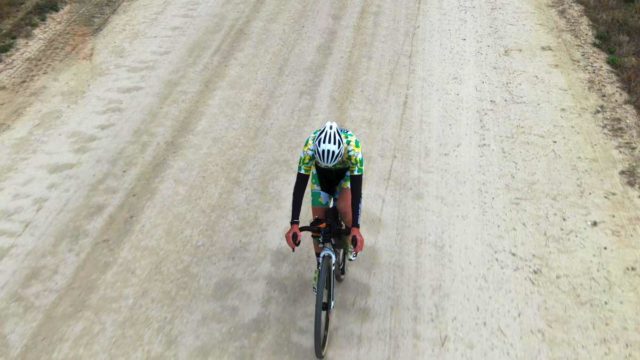 Puncture protection lies within, courtesy of the Rocket Man's "B-Proof (Aramid Belt)", along with "Synthesis" sidewall protection on some models. Our review sample tyres contained these features, along with 72tpi casing construction. Wire bead models are available, but only the folding variant is tubeless-ready.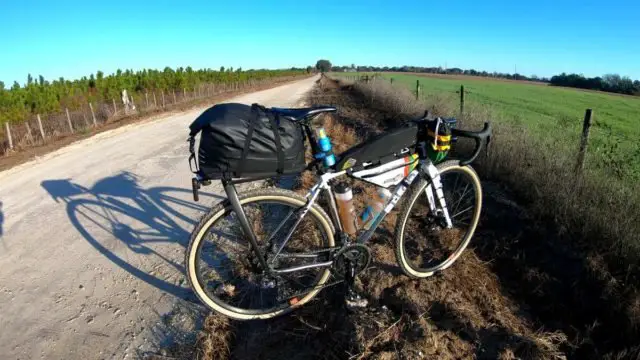 In this video, JOM of the Gravel Cyclist crew runs through the features of the Rocket Man tyre including weights, tubeless setup, and of course, how they ride. Pictured above and in the review video, the Rocket Man's were JOM's tyre of choice for a rather ill-fated solo bikepacking expedition.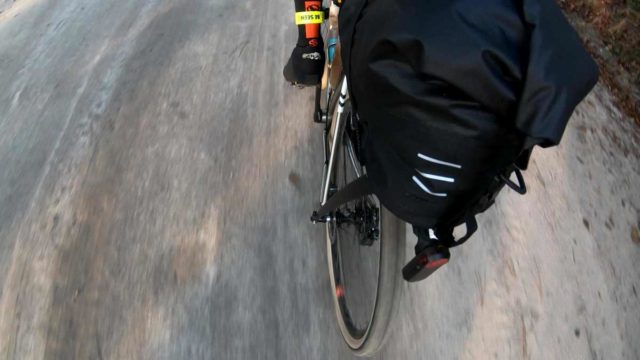 Support Gravel Cyclist:
Buy Me a Coffee – https://www.buymeacoffee.com/gravelcyclist
OR
Patreon – https://www.patreon.com/gravelcyclist
Links of Interest:
Don't forget to Like the Gravel Cyclist Facebook page, follow G.C. on Instagram, and subscribe to our Youtube Channel. We are also on Twitter!