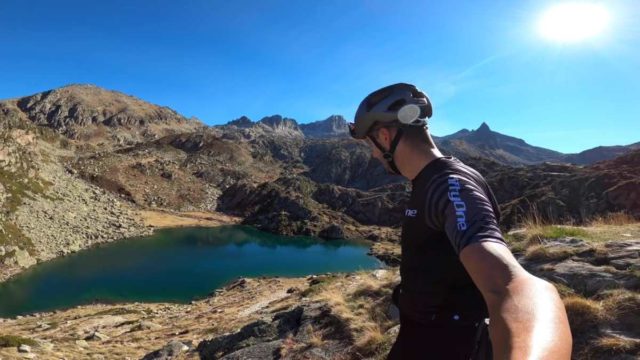 Into how short a ride can you pack 5000m (16,400ft) of ascent without repeating a climb and finish where you started? It's an intriguing challenge and even if the question itself doesn't interest you, the sheer spectacle and brutality of the route that answers it will do. More than anything, this film is a love letter to the mountains I now call home. I hope you enjoy it.
The Video
Here's an insight into the origins of this challenge, the Pyrenean terrain and my bike set-up for this extreme ride.
The Challenge
This was not my idea. It was first thought up by Jered Gruber and Igor Tavella in the Italian Dolomites. They called their ride YOLOmites, as in You Only Live Once, and accumulated five vertical kilometres in 126km (78 miles). I'm fortunate to live in the Pyrenees, in south-west France, and wondered what was possible here. I came up with a route, gave it a similarly silly name, and set off. It took me on an incredible ride.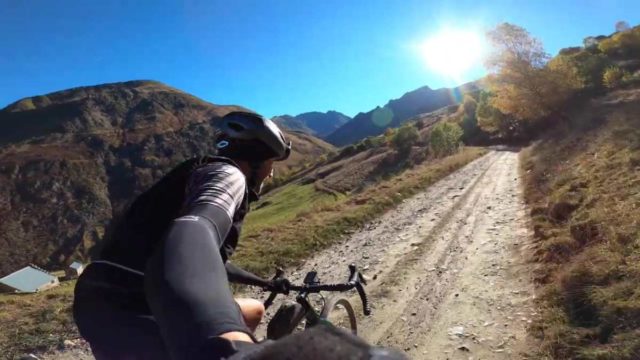 This challenge does not have the elegant accessibility of Everesting, which can be done anywhere on any size hill. Rather, this demands extreme terrain and I'd like to think of it as a celebration of such regions. Part of the challenge is efficient route planning to really pack in the climbing. Then, of course, you have to ride the thing.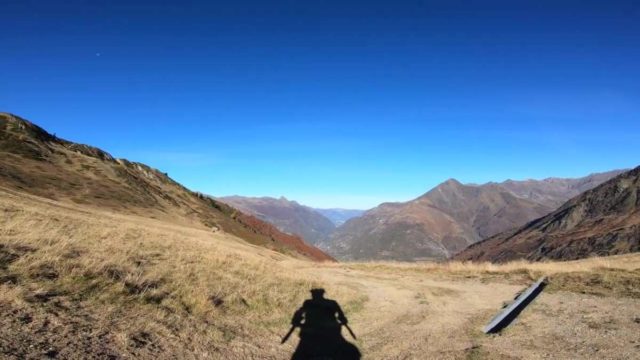 The Terrain
The Pyrenees have some incredible gravel trails leading to astounding views, often much higher and more spectacular than what can be reached by road. Most of the gravel climbs go to places that don't justify a sealed surface and some of it is very rocky. There's a big overlap with what many people consider mountain biking and you wouldn't often feel over-biked on an XC rig on these trails. But a well-equipped gravel bike is very effective and, crucially, still big fun and so satisfying.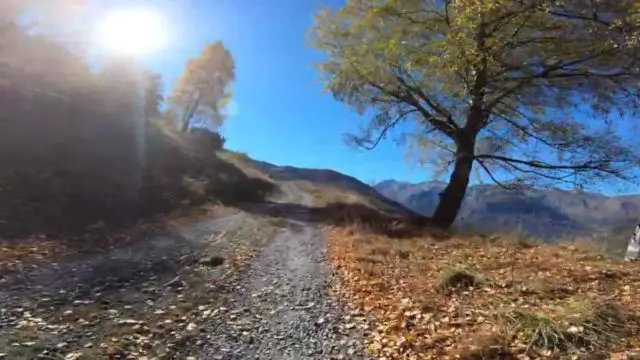 The route of my ride was based around the western side of the famous Col du Tourmalet. It's little known that there are myriad gravel climbs off the sides – they make up two full days of the Peak Gravel tour run by my holiday company, Escape to the Pyrenees.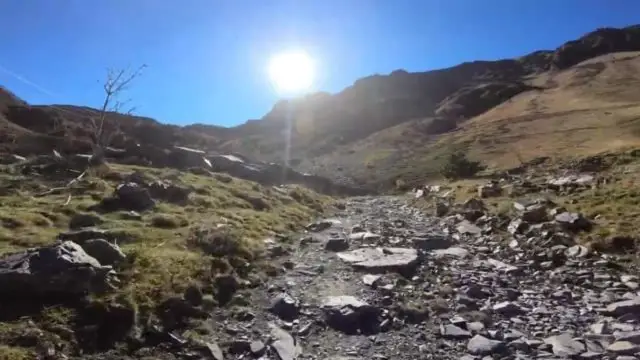 Bike Set-Up
Rides like this are exactly what 'progressive geometry' gravel bikes with huge tires are designed for. What seems ridiculously excessive on US farm roads is perfectly adapted here.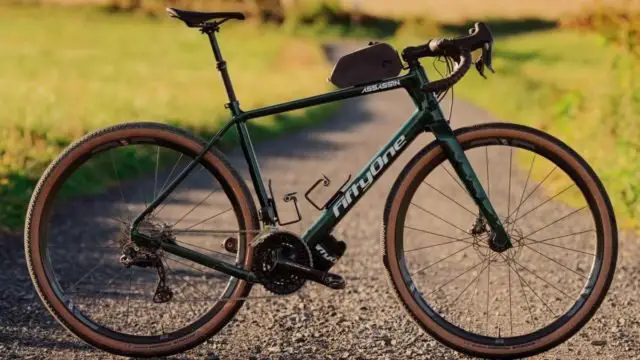 My FiftyOne Assassin keeps a wheel in both camps, with geometry that's adjustable at each end with flip chips. After some initial experimentation, I now keep my bike in its longest, slackest setting (1086mm wheelbase, 69.4˚ head angle, 88mm trail). I also max out the tire capacity with 47mm Michelin Power Gravel at 25/28psi. Both the geo and tires help to deliver outstanding traction when climbing steep grades and then the stability, confidence and comfort that's needed on the descents to avoid getting worn out even when gravity is on your side.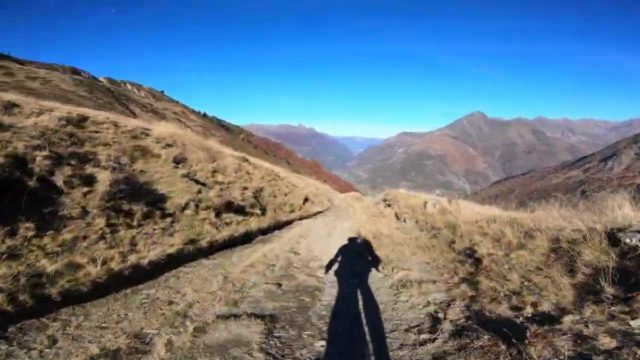 The drivetrain is Shimano GRX Di2 with 46/30 chainrings (2x for life!) and an evenly spaced ZTTO 11-34 cassette which gave me the winch I needed on the 25% sections without any big jumps between ratios. On long rides such as this, I use a 76projects A.S.S. quick-release toptube bag; their Little Piggy tool bag lives on the Assassin's downtube mounts.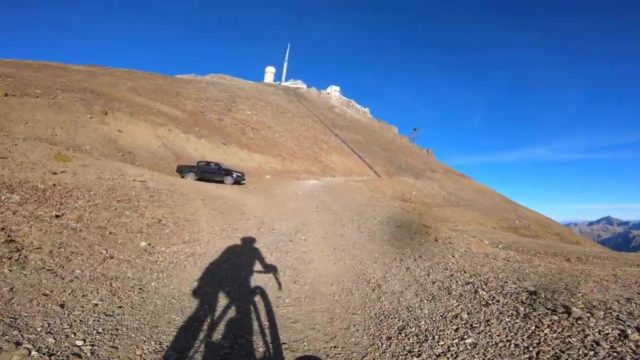 You can see a complete breakdown of my bike's spec here: https://www.enve.com/journal/bike-check-jamies-assassin-for-the-pyrenees/
A comprehensive review of the Fifty One Assasin by JOM of Gravel Cyclist, linked here.