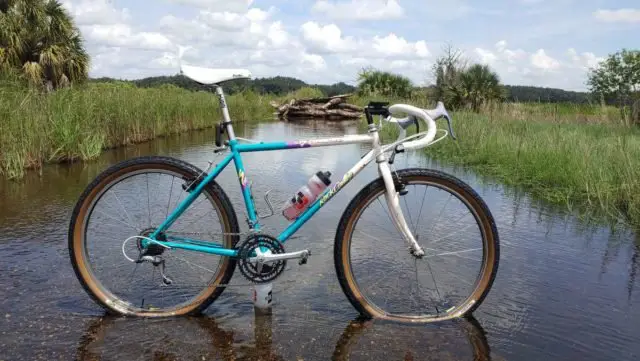 From a Magazine Review circa 1989:
"Specialized's new Rock Combo hybrid is a dawning class of bicycle. With ATB drop bars, bar-end shifters, seven-speed index shifting, Hardpack tires, light 26″ 32 spoke wheels, and tough, oversize triple-butted chromoly frame, the Rock Combo is truly a go anywhere, do anything bicycle."
Specialized Rock Combo Video
In this video, JOM of the Gravel Cyclist covers the features of the Specialized Rock Combo in great detail, along with footage of his maiden voyage on the bike following a rebuild to almost original specifications. What's next? You'll be seeing the Rock Combo ridden in JOM's wild, crazy and fun adventure / exploration videos, and it may appear at some future gravel events.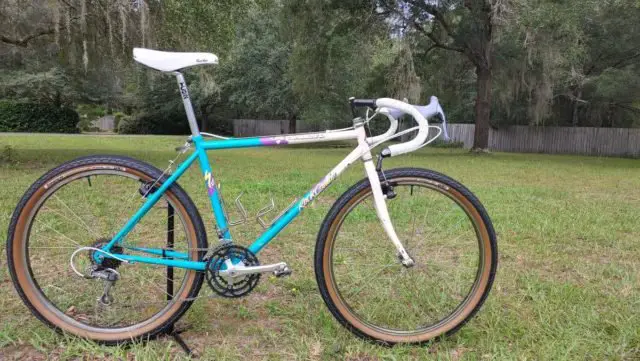 Continued from the retro review above:
"Amazing Climbing Ability"
"After putting in lots of miles on the Rock Combo through a wide variety of terrains, the attribute that really surprised me is its climbing ability. The leverage that can be applied to the rear wheel from pulling on the drop-bar brake hoods produces truly superior traction on steep hills – more than any flat bar bike I've ridden."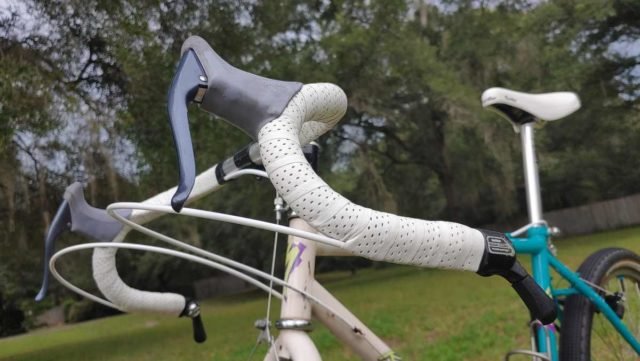 "Another advantage is the number of hand positions available. With the Specialized "Combo" bars, I counted five basic positions with several smaller variations. On long rides, this makes the difference between staying comfortable or becoming fatigued. And of course, by riding the drops you are more efficient in the wind."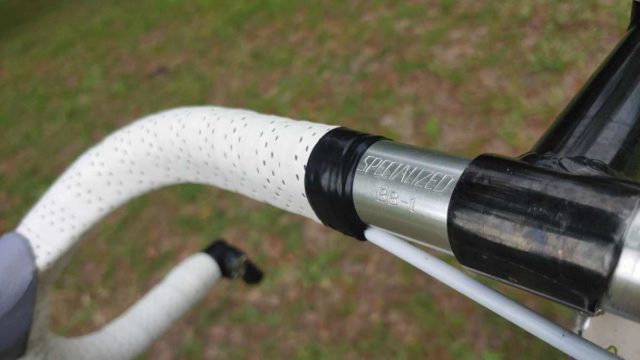 "Getting Technical"
"For technical off-road riding, the Rock Combo's with a lot of height and not much reach is ideal. This lets you unweight the front wheel more easily, letting it roll over obstacles like rocks and logs. Once this position is found, it is possible to negotiate 98% of the hardest technical descents which are rideable with flat bars. I recommend taking descents that are rough or have steep drop-offs in the drop positions for the most secure hand hold and the best leverage on the brake levers."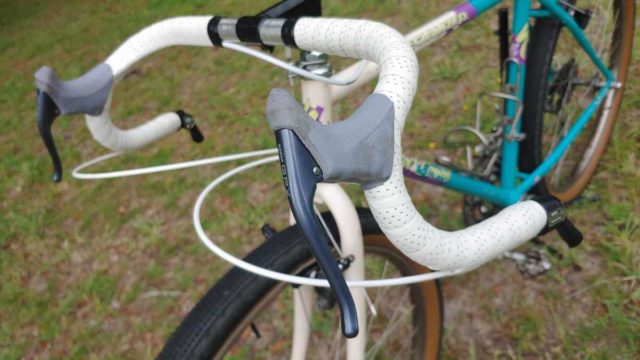 "I found the Rock Combo's relatively long top tube and front/center keep the bike stable during single track high speed descents, while its 72 degree head angle provides quick steering for dodging obstacles and maneuvering through sharp turns. With a 42″ wheelbase almost identical to my race bike and 17″ chainstays, this bike is more stable on steep descents."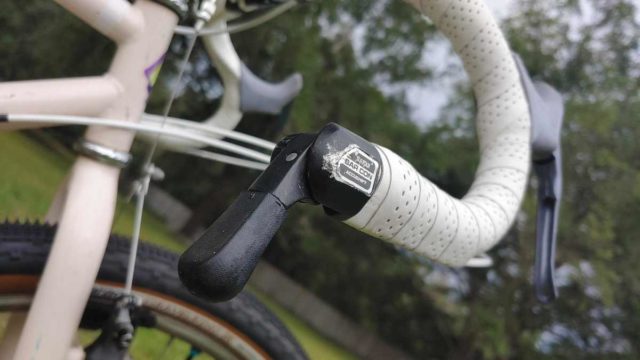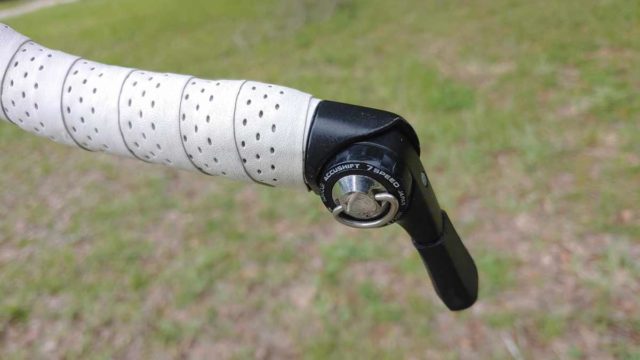 "A Blast on the Road Too"
"On the road, the Rock Combo is a real comfort. It soaks up bumps well, and the ride doesn't seem punishing like most road bikes. A function of the fatter tires, longer wheelbase, and more moderate angles than found on most racing bikes, no doubt."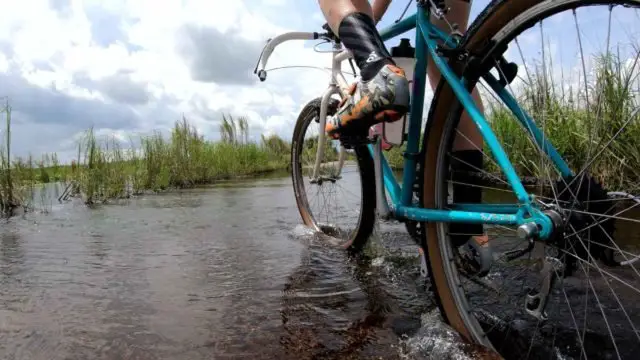 "The Rock Combo is a gas to ride. This bike really is a lot of fun, particularly on the fire roads and smooth singletrack. It's a blast if you need to cover some road to get to the dirt."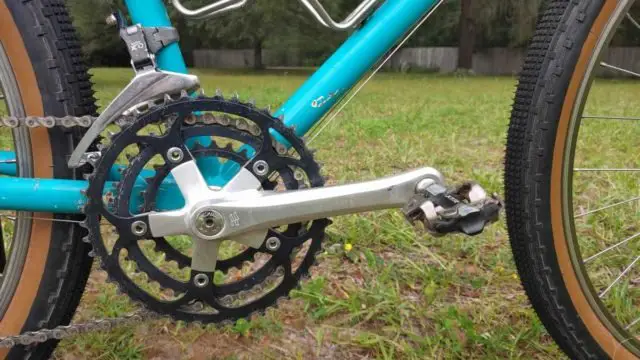 "In short, this is an ideal bike for combination on/off-road riding. The Rock Combo should be considered a high-performance off-road bike whose handlebar positioning lets you excel in climbing. It is also an excellent choice for both on and off-road touring. I'd even use one for winter training."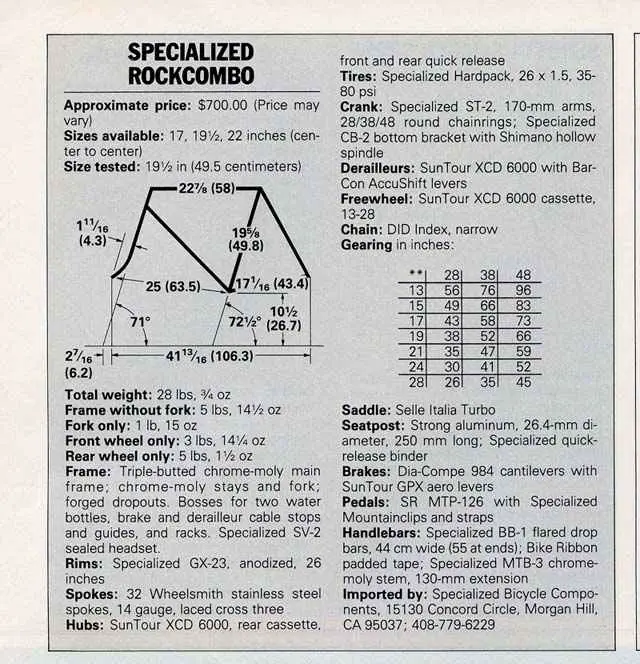 Additional Photos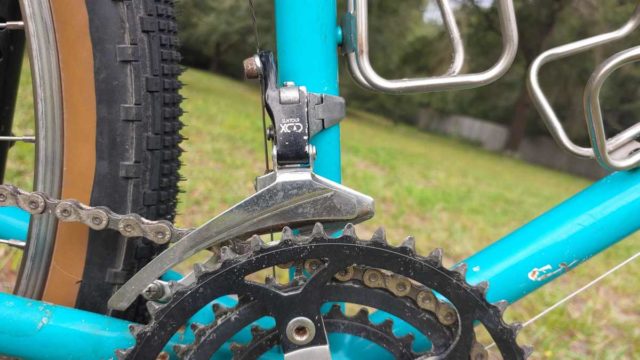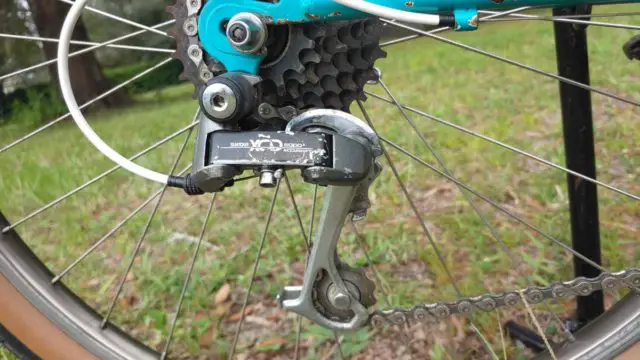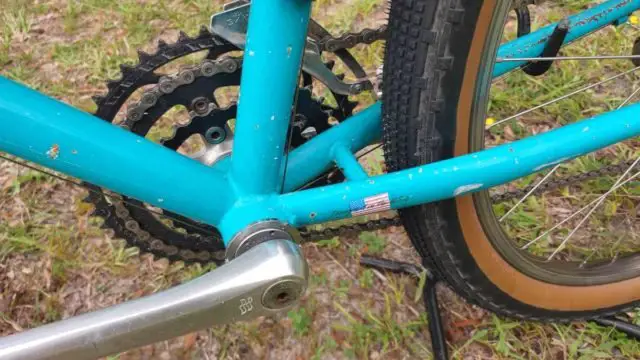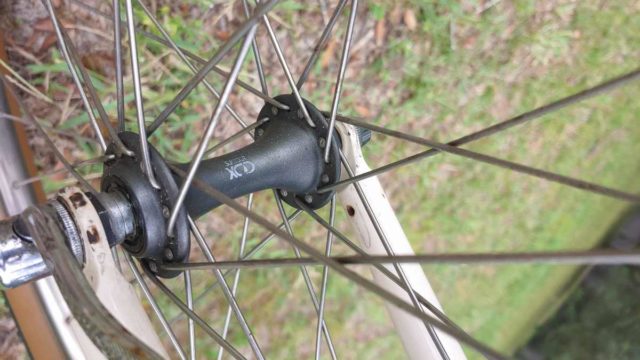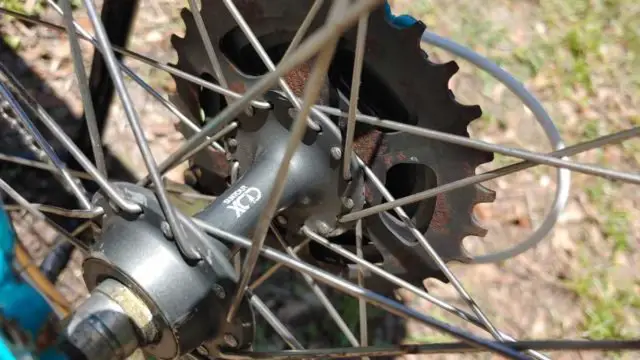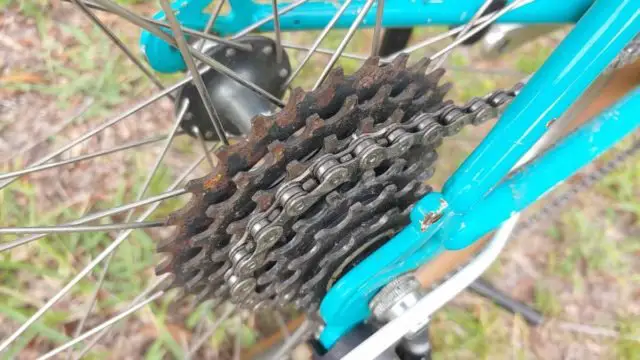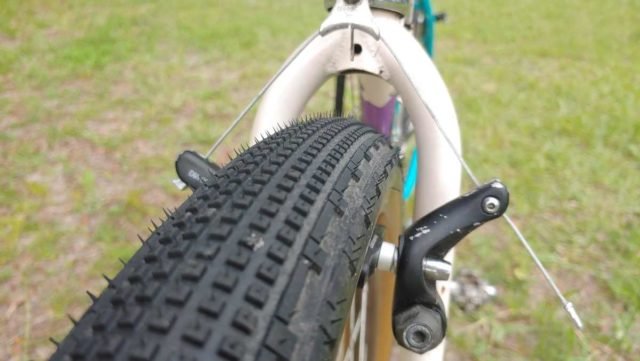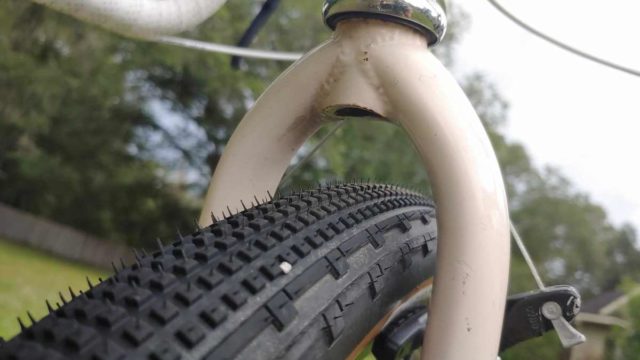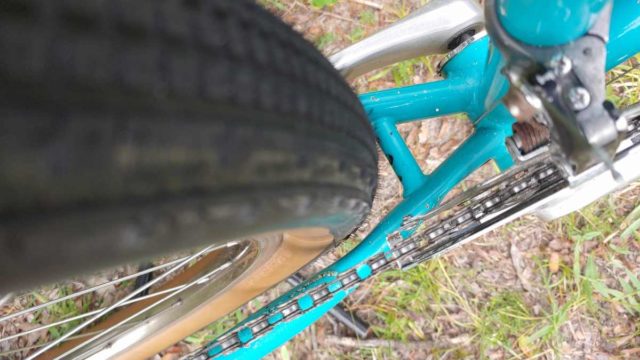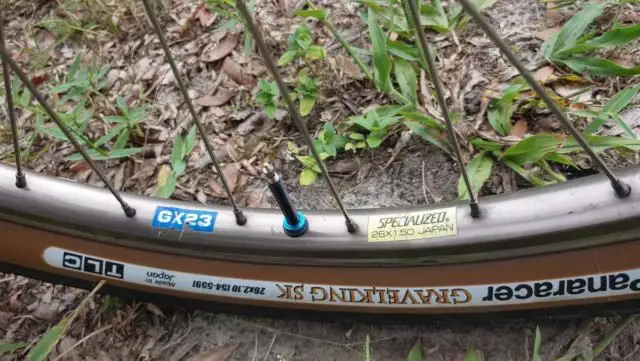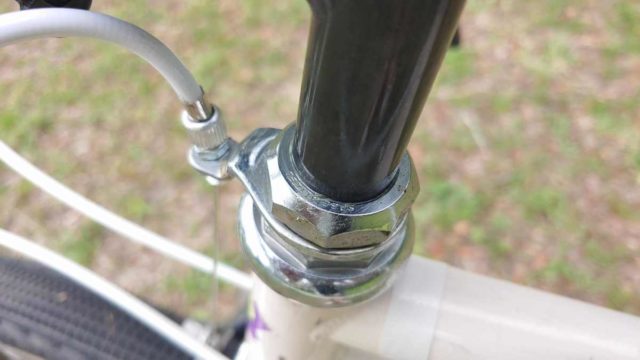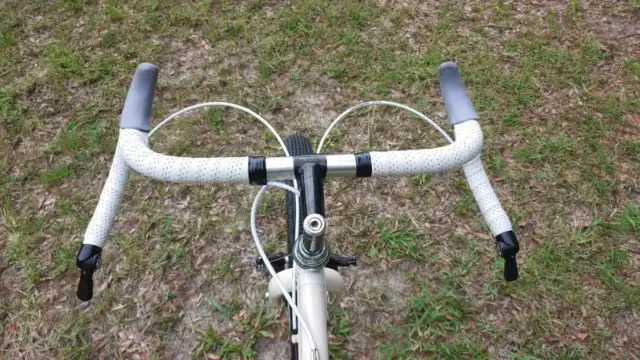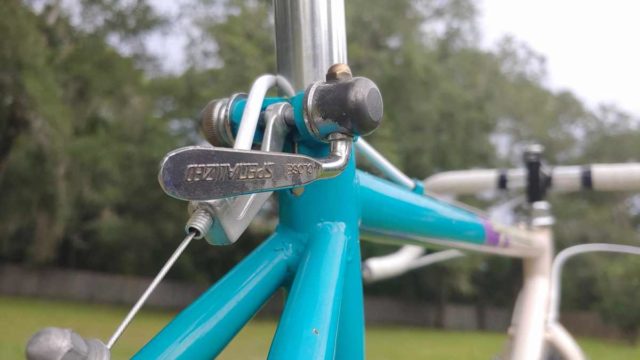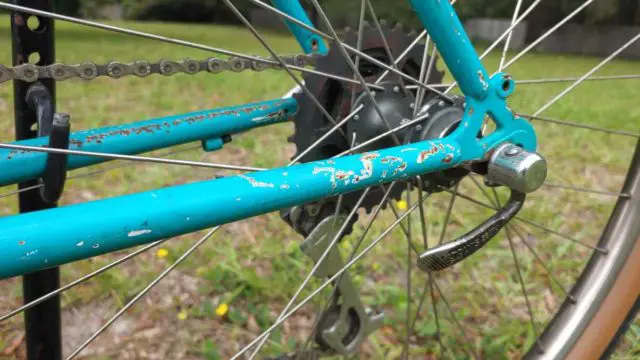 Support Gravel Cyclist:
Buy Me a Coffee – https://www.buymeacoffee.com/gravelcyclist
OR
Patreon – https://www.patreon.com/gravelcyclist
Links of Interest:
Don't forget to Like the Gravel Cyclist Facebook page, follow G.C. on Instagram, and subscribe to our Youtube Channel. We are also on Twitter!