The Red Clay Ramble, a 54 mile / 86 kilometre-ish cycling ramble along the red clay roads of middle Georgia. Hosted by Chain Buster Racing, the ever-popular event has grown considerably in all aspects since the Gravel Cyclist crew's first foray at the event, way back in 2014.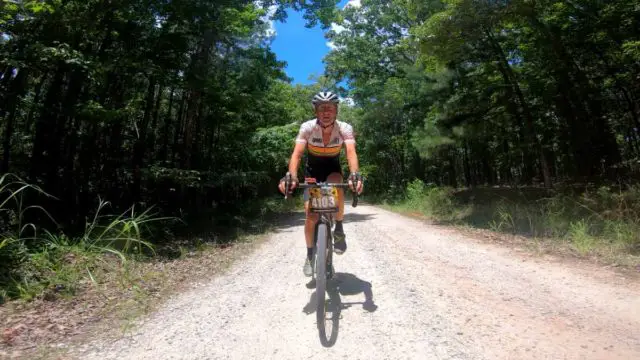 Held on June 29, 2019, JOM, K-Dogg and Mrs K-Dogg of the Gravel Cyclist crew contested the event in some quite toasty and humid temperatures. Nevertheless, a ton of fun was had, including a podium in the Grand Masters age category by K-Dogg… chapeau! Well done to all who rode the event.
The video is available in 4K once YouTube does its thing.
Don't forget to Like the Gravel Cyclist Facebook page, follow G.C. on Instagram and subscribe to our Youtube Channel. We are also on Twitter!