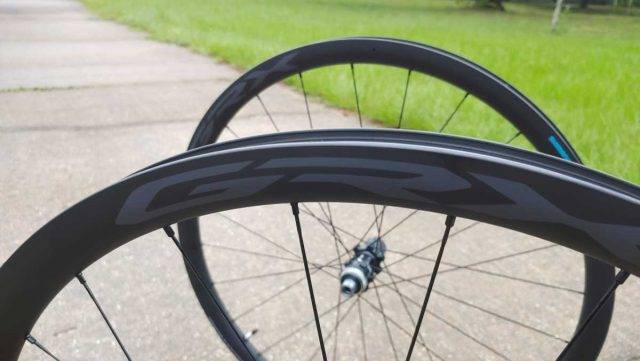 "Designed for the specific demands of gravel riding, racing, and exploration, Shimano's new GRX carbon tubeless gravel wheels bring lightweight, reliable performance in a modern gravel wheel package. Whether your preferred riding terrain is fast gravel roads, smooth, serpentine singletrack, or bushwhacking along old goat paths, these lively tubeless-ready wheels deliver the key performance features necessary to assure a great day on the bike." – https://gravel.shimano.com
Shimano GRX Carbon Wheelset Preview Video
Alternative Video Link for those reading via email subscription.
In this video, JOM of the Gravel Cyclist crew provides a quick preview of Shimano's GRX Carbon Gravel Wheels. Later, a comprehensive review of the wheels including a deep dive into the tech inside them, and the real-world riding experience.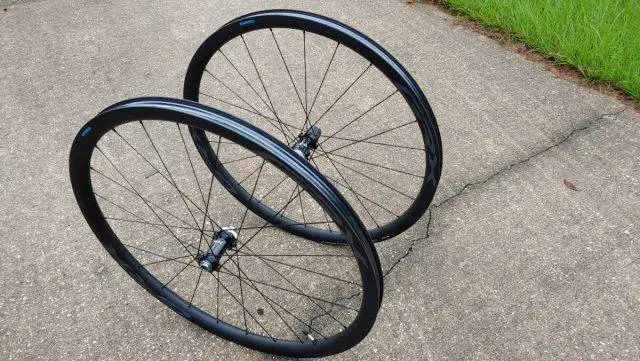 Continued from Above:
"Shimano's lightweight GRX carbon wheelset weighs in at just 1,461 grams and features a shallow 32-millimeter rim height for faster acceleration and climbing whether on steady mountain climbs or the endlessly rolling terrain. The shallower rim depth also ensures better control in heavy cross winds, a scenario so common on long rides."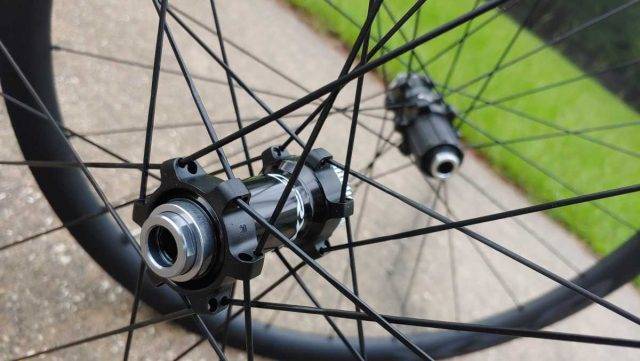 "Featuring Shimano's ultra-reliable cup-and-cone ball bearing hubs, the GRX carbon gravel wheels deliver quick engagement and a lively feel on all riding surfaces. Whether you're fighting to stay on a wheel during a hectic gravel race start or challenging your riding pals to a town line sprint, the RX870 wheels immediately jump into action."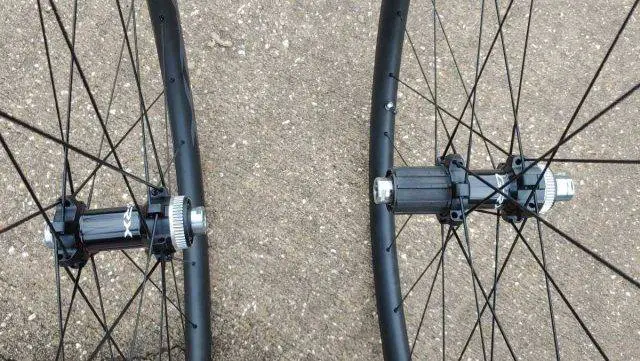 "The GRX carbon rim width is a fully modern 30-millimeter external and 25-millimeter internal, making these wheels suitable for tires from 32-millimeters wide all the way up to 50-millimeters. And the stealth black full-carbon rims are laced with 24 spokes front and rear to maximize strength and reliability no matter how far down the road less traveled your adventures take you."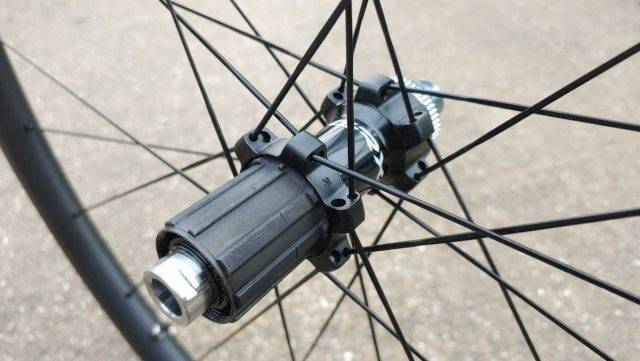 WH-RX870-TL Wheelset Specifications
Lightweight carbon gravel wheels for riding and racing
Designed for 32-50mm tire widths
25mm internal and 30mm external rim widths
Rim Height: 32mm
Cup-and-cone ball bearing hubs
24 spoke count
Weight: front wheel 639g, rear wheel 822g, total weight of 1,461 grams
Additional Photos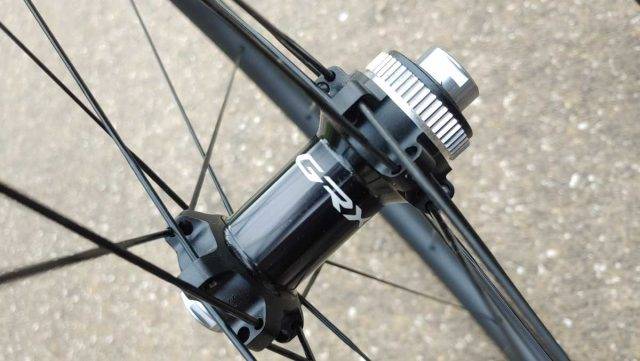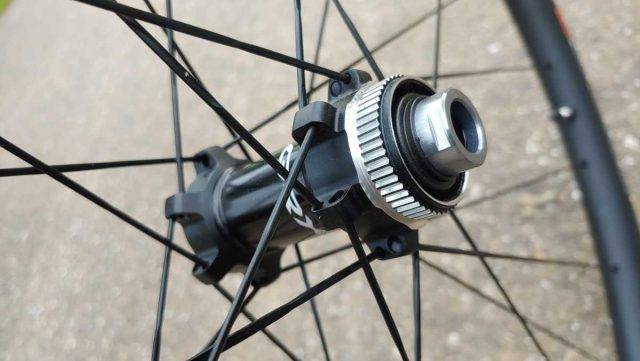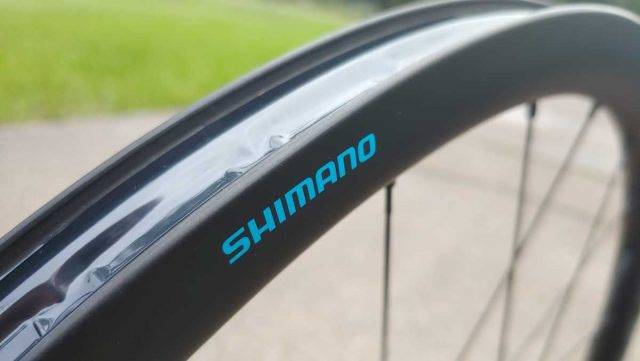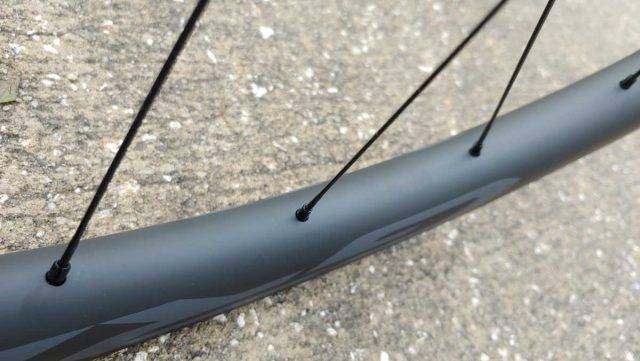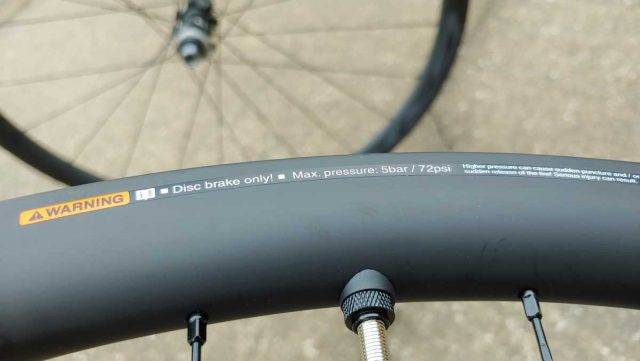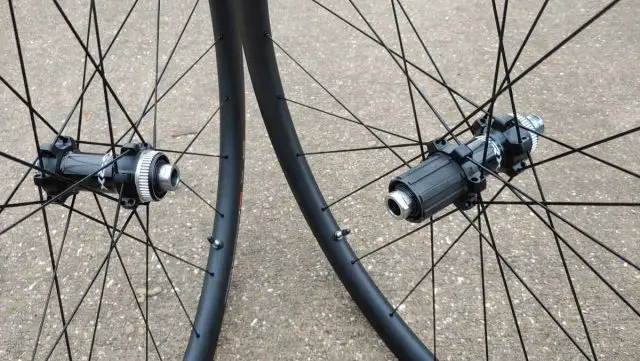 Support Gravel Cyclist:
Buy Me a Coffee – https://www.buymeacoffee.com/gravelcyclist
OR
Patreon – https://www.patreon.com/gravelcyclist
Links of Interest:
Don't forget to Like the Gravel Cyclist Facebook page, follow G.C. on Instagram, and subscribe to our Youtube Channel. We are also on Twitter!