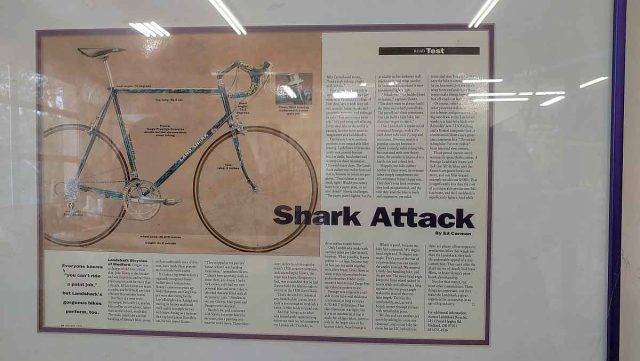 Who is Land Shark Bicycles?
"The story of Land Shark bicycles is inseparable from that of its founder, John Slawta. Slawta's early ambition was to become a professional artist. He received a scholarship from the Pasadena School of Art and Design, but got sidetracked by his hobby—building bicycle frames in his parents' backyard tool shed. His frames attracted a cult following among cyclists who admired his precisely brazed frame joints and exotic paint jobs. He named his bike frames after the protagonist in an old "Saturday Night Live" skit that played off the "Jaws" movies." – http://landsharkbicycles.com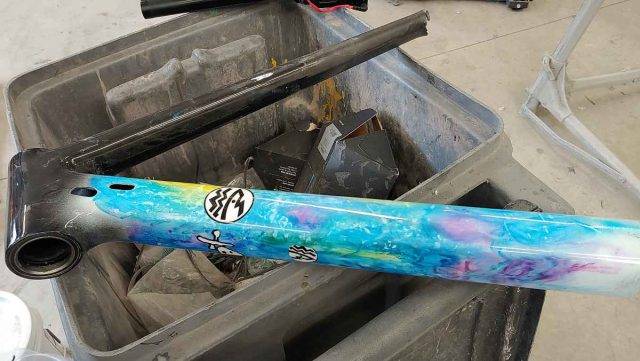 "Building bikes became serious business for Slawta and Land Shark in 1986 when he was asked to build several for a group of professional riders, including Andy Hampsten, Roy Knickman and Steve Hegg. Slawta responded by building what became some of the most sought-after bike frames available. A 1988 letter from Andy Hampsten, then riding in Belgium on one of Slawta's bicycles, hangs on the wall in John's Land Shark fabrication shop. "Thanks for the bitchin' bike," says Hampsten, who went on to win the Giro d'Italia riding his Land Shark."
Inside Land Shark Bicycles Video
In this video, JOM of the Gravel Cyclist crew visits John Slawta at Land Shark Bicycles HQ in Oregon, for an inside look at John's operation. John covers his story, how he builds his bikes (carbon only nowadays), and all manner of interesting fun and quirky facts. A huge thank you to John for his time, so stoked to meet this absolute legend of frame building!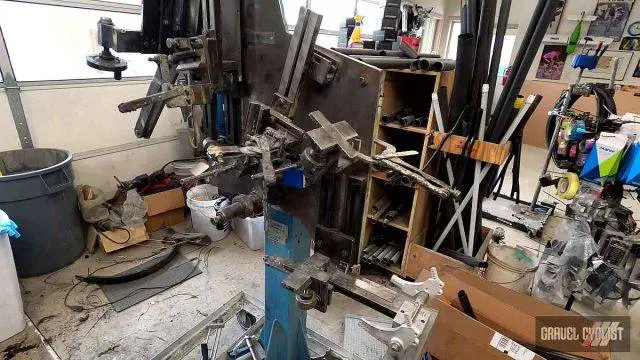 Continued from Above:
"Word spread from professionals, fanatical amateurs to weekend warriors, celebrities, and the rest of the cycling world. Clients include actors Harrison Ford, Woody Harrelson, Michael Nouri, Olympic volleyball great Karch Kiraly, ex-Laker Billy Thompson, former SF 49er Dwight Clark, and the list goes on."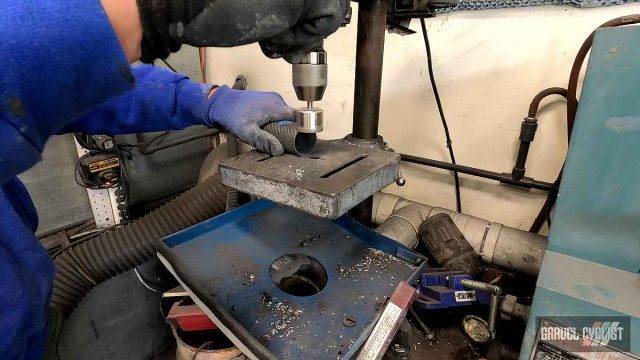 As Land Shark grew, John moved his shop from Los Angeles, California to Medford, Oregon in 1991, and continues building every Land Shark frame himself. Many are surprised to find that Land Shark is something like an army of one. "They ask me if I'll tell the painter how to paint it, " chuckles John, "and I tell them that I'm the painter, too." Riders appreciate being able to talk directly to the man who's building their dream machine. "You tell him what you're looking for," says Land Shark owner Glen Gann, "and he knows what to do."
Additional Photos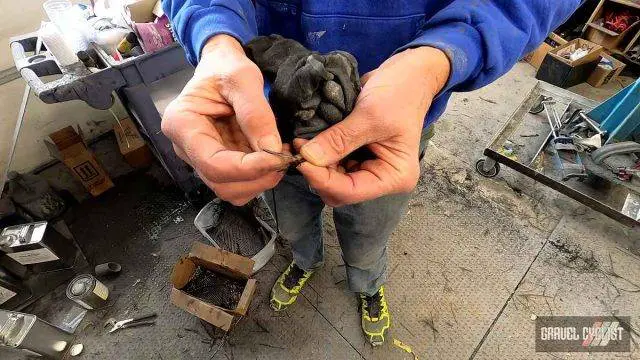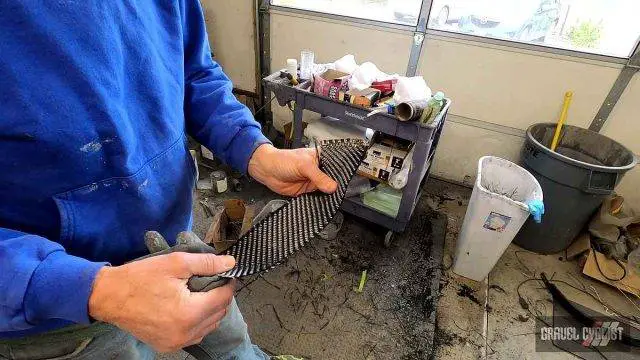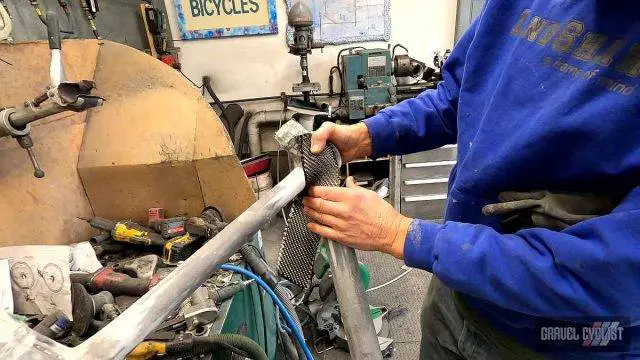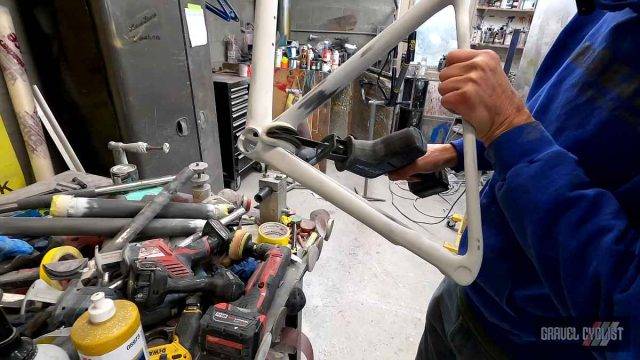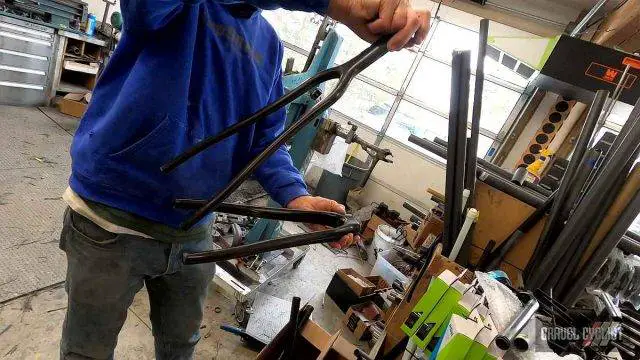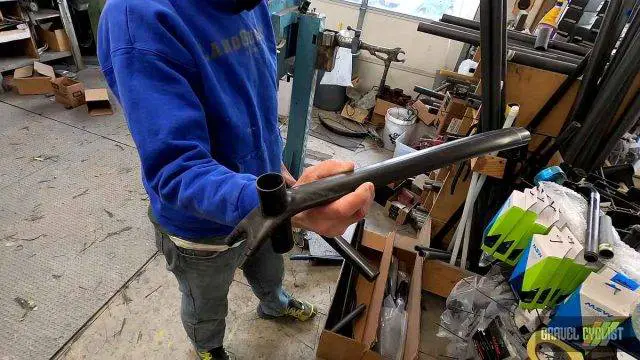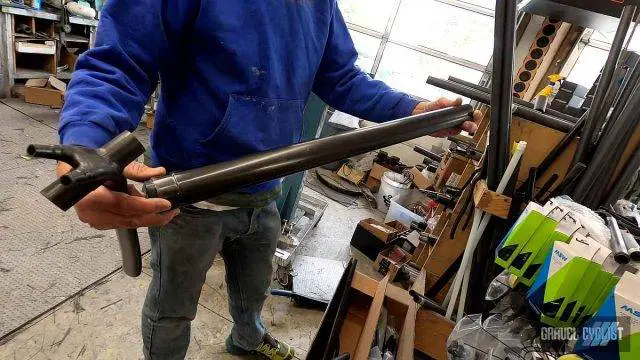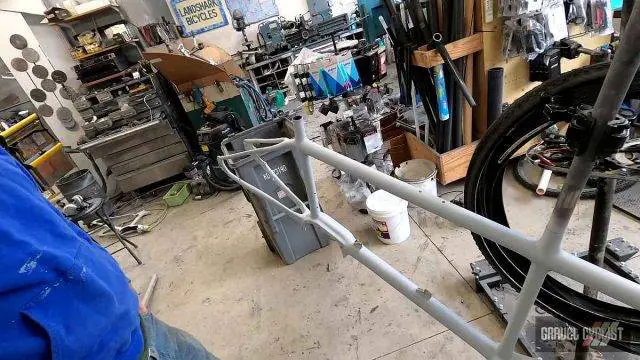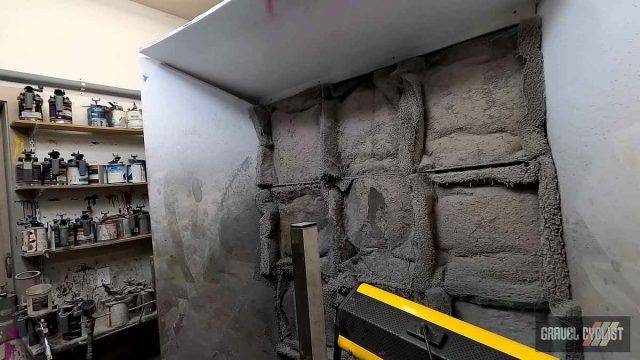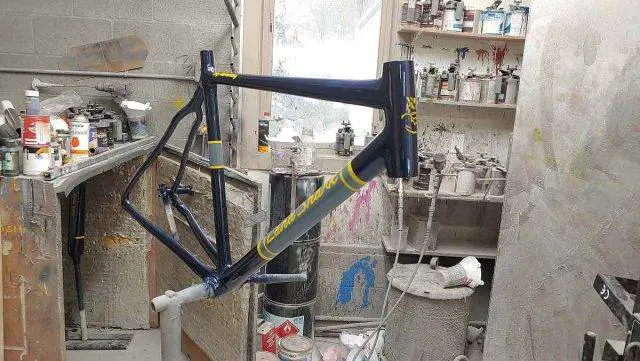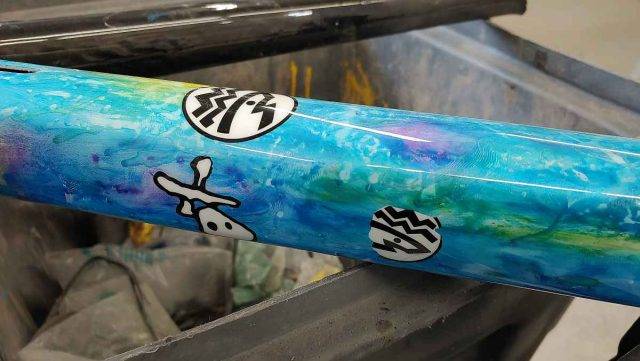 Learn more at the Land Shark Bicycles Website.
Support Gravel Cyclist:
Buy Me a Coffee – https://www.buymeacoffee.com/gravelcyclist
OR
Patreon – https://www.patreon.com/gravelcyclist
Links of Interest:
Don't forget to Like the Gravel Cyclist Facebook page, follow G.C. on Instagram, and subscribe to our Youtube Channel. We are also on Twitter!