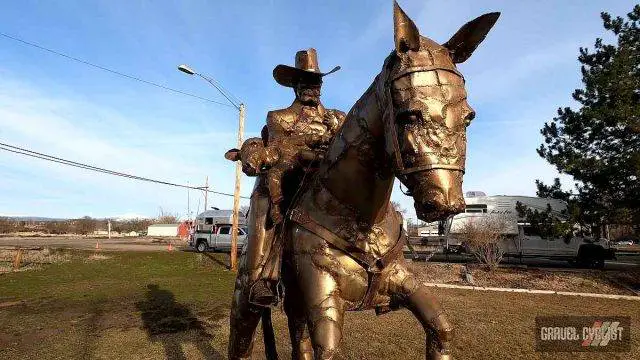 "100 miles, Full Hug, 100km (62miles) Half Hug and NEW in 2023 a 34 mile option we call the Handshake." – https://www.gravelhugger.com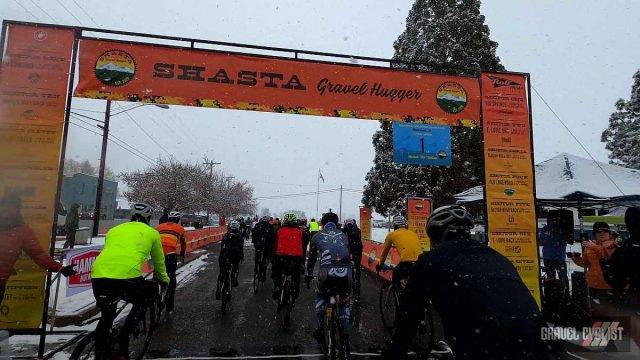 Due to a dodgy weather system involving a heaping of cold and snow, the Shasta Gravel Hugger for 2023 featured later start times and shortened courses.
2023 Shasta Gravel Hugger Ride Experience Video
In this video, JOM of the Gravel Cyclist crew departed the warm and comfy temperatures of NorFLA (Gainesville, Florida to be exact), and flew cross-country to Medford, Oregon. After visits to Desalvo Bicycles and Landshark Bicycles (videos coming later), JOM made the short drive to play in the snow with everyone else in Montague, California, home to the Shasta Gravel Hugger. JOM has exactly zero experience in live snowfall conditions, what could possibly go wrong? 🙂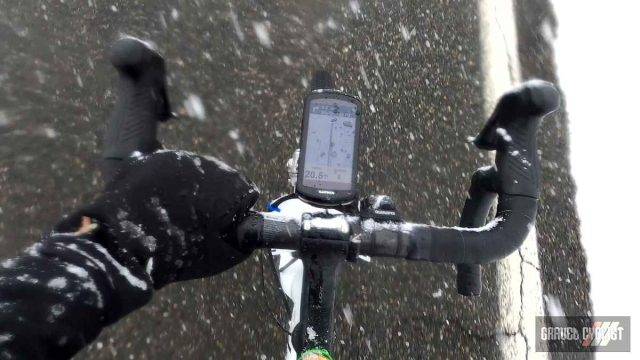 Continued from Above:
Under normal conditions ("Jeep Road" removed for 2023)… "Each route has breathtaking views of Mt. Shasta and consists of about 50/50 gravel and pavement. The fast pavement sectors connect the ten challenging gravel sectors, including the infamous "Jeep Road". The race is built like a spring classic with sectors of Northern California gravel in place of European cobblestones. This course stands out with it's rolling wide open roads and two major climbs totaling 4,700 feet of climbing. Race to win or win by riding your first century."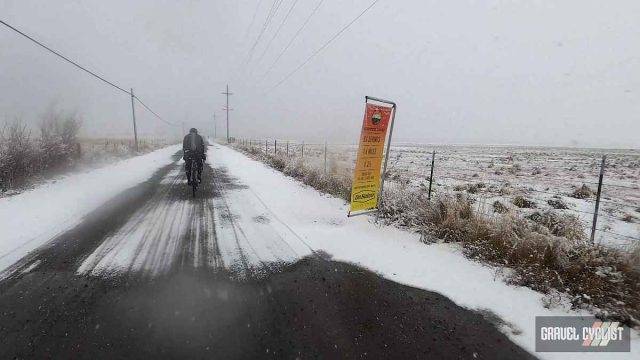 Shasta Gravel Hugger is the Brainchild of Ben Brainard:
"I love riding all types of bikes. The last several years I have enjoyed finding cool gravel roads to ride. Nothing like getting lost and finding your way back. I'm a full-time cyclist that likes to give financial advice from time to time."
Additional Photos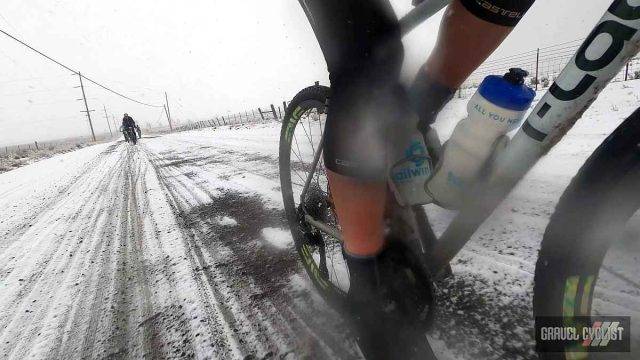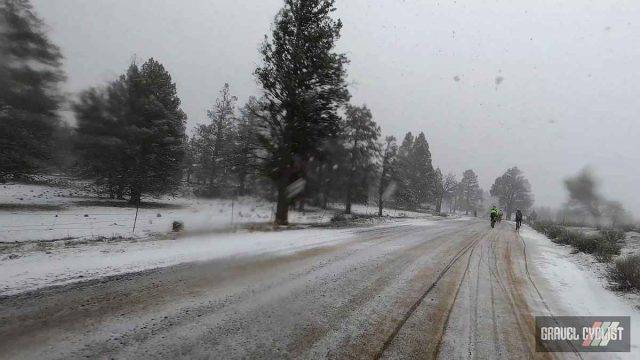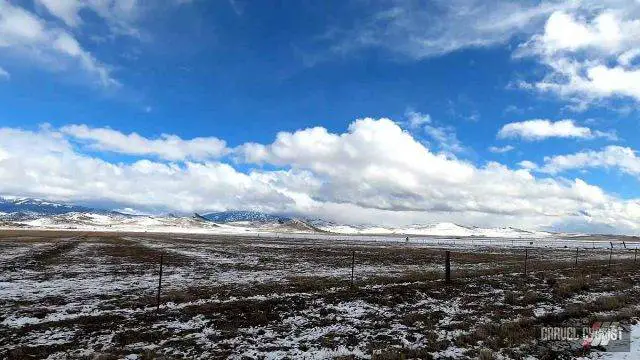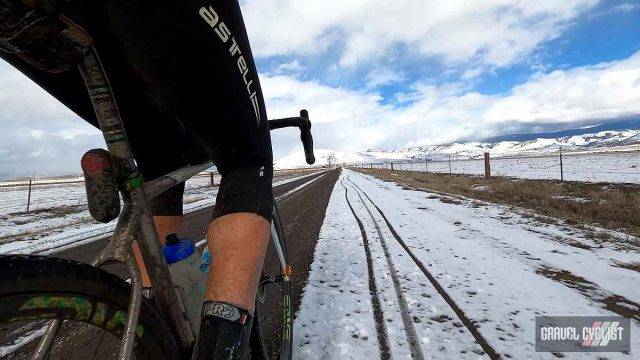 Support Gravel Cyclist:
Buy Me a Coffee – https://www.buymeacoffee.com/gravelcyclist
OR
Patreon – https://www.patreon.com/gravelcyclist
Links of Interest:
Don't forget to Like the Gravel Cyclist Facebook page, follow G.C. on Instagram, and subscribe to our Youtube Channel. We are also on Twitter!