Need a break from the labo(u)rs of the day? Me too! If you're like me, you work a regular job that takes up most of your regular day. Thus, to de-stress and enjoy a long and fruitful life, it is helpful to engage in a relaxing or athletic pursuit… mine just happens to be cycling of the gravelly kind. Circa the time of this video, we are in the time period that is Covid-19. If you can ride outdoors, do your best, and please spare a thought or two for our cyclist friends who are not so fortunate, in a complete lockdown… they're locked to an indoor trainer or not riding at all.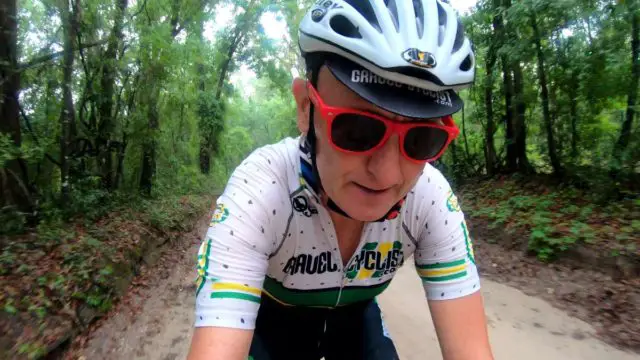 In this video, ride along with me for one of my weekday fixture routes. These routes are one of three (I do have more but keeping it simple for this video), that I like to ride. There's no heavy-duty planning, just a good ride on some local favo(u)rite roads that feature almost no vehicular traffic. These three routes are the same that feature during my Winter night-time training rides – yes – there really is a Winter in Florida, although it lasts about three weeks or three days. My crew and I host one or two rides every week during the Winter, one being the Tuesday Night Gravel "Worlds" ride. On those rides, hard riding is encouraged on the dirt and gravelly sectors, with a regrouping happening at the end of each one. We like to encourage people to get a good workout sans fear of being left behind in the dark.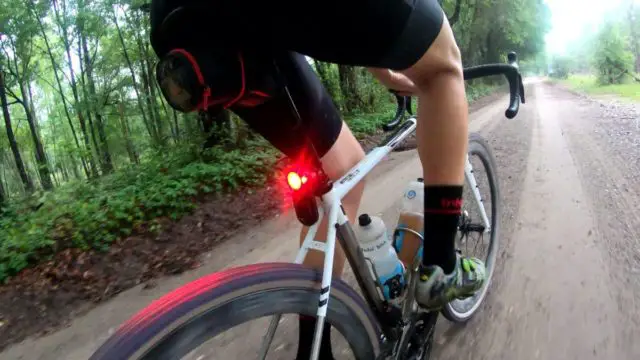 This ride is a bit easier… more a steady tempo to clear the mind. Heavy rain had fallen earlier in the day before I rode the "medium" route, which made for mega humidity and sticky road surfaces, surfaces we affectionately refer to as "velcro roads". Conditions like this ensure a good workout! Without further ado…
Gravel Cyclist After Work Training Ride
Links of Interest:
Don't forget to Like the Gravel Cyclist Facebook page, follow G.C. on Instagram and subscribe to our Youtube Channel. We are also on Twitter!