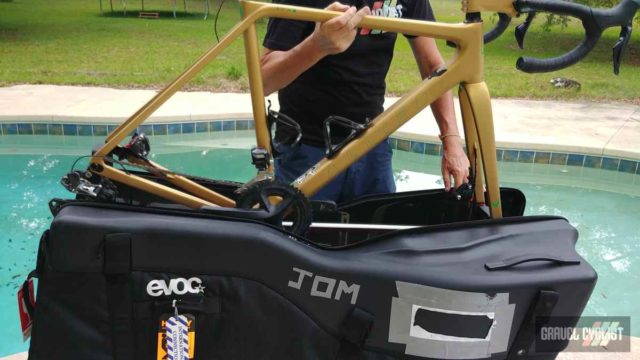 "EVOC was born when we started designing and building bags for our own needs: sophisticated products of the highest quality with reasonable features. We noticed on trips to remote locations that the last thing you want is to worry about the functionality of your equipment. It was not long before friends and riders we met started asking us for our gear, so the idea gradually turned into a business." – EVOC Sports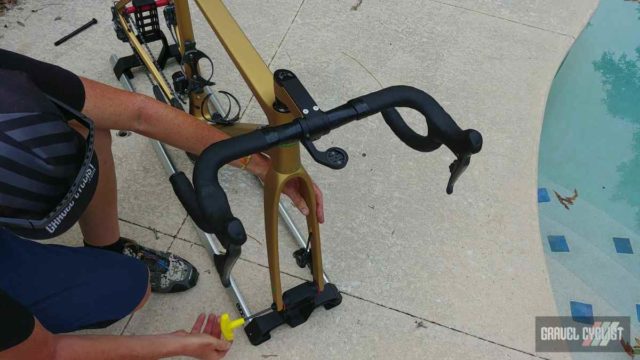 EVOC Road Bike Bag Pro
"Revolutionary hybrid road, and triathlon bike travel bag for very safe and convenient bike transportation." – In this instance, the bag was tested exclusively with several gravel bikes.
EVOC Road Bike Bag Pro Review
In this video, JOM of the Gravel Cyclist crew utilizes the EVOC Road Bike Bag Pro Case to travel far and wide. Four trips as at the time of this review:
Gainesville, Florida to Adelaide, South Australia (round trip)
Adelaide, South Australia to Melbourne, Victoria (round trip)
Gainesville, Florida to Denver, Colorado (round trip)
Gainesville, Florida to Salt Lake City, Utah (round trip)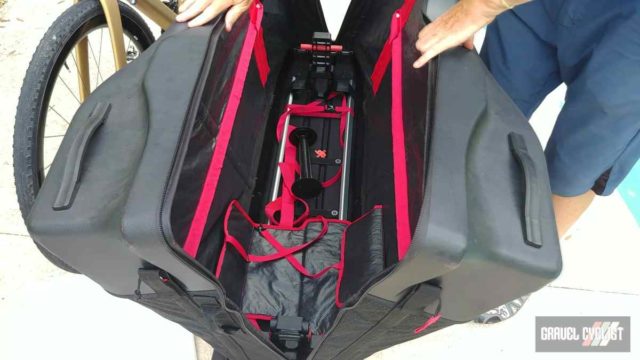 This detailed review includes real-world usage footage demonstrating operating the case, the airport experience, loading into a rental car, and more.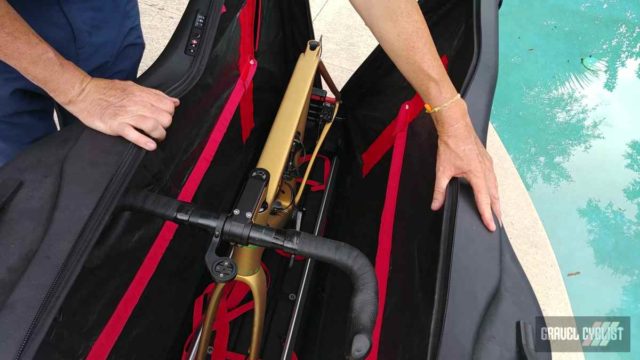 Technical Specifications
Volume:
300 litres
Weight 11 kilograms / 22.6lbs
Measures 130 x 92 x 53 cm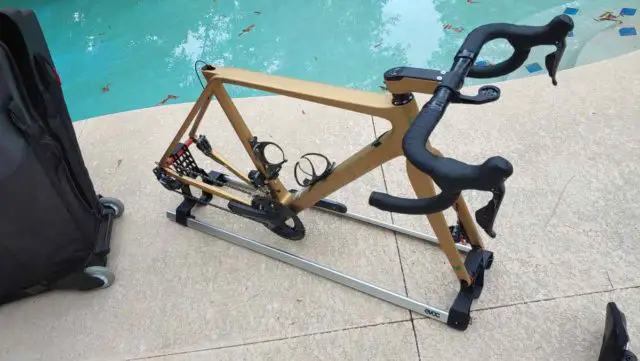 Features:
Only wheels and pedals need to be removed (seatpost is optional)
Extralight and ultrasafe hybrid construction – collapsible
Easy to travel with – thanks to extra-wide wheel chassis, clip-on wheel, and multiple handles
Including new Road Bike Stand for easy fixation and extra safe transport
TSA Proof
Skate Wheels, Replaceable
Maximum wheelbase, 106 cm
Maximum cockpit width, 50 cm
Maximum saddle height, 86cm (distance between lower part of chainring and top part of saddle)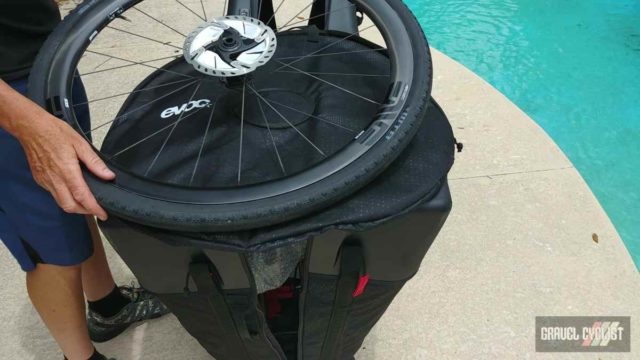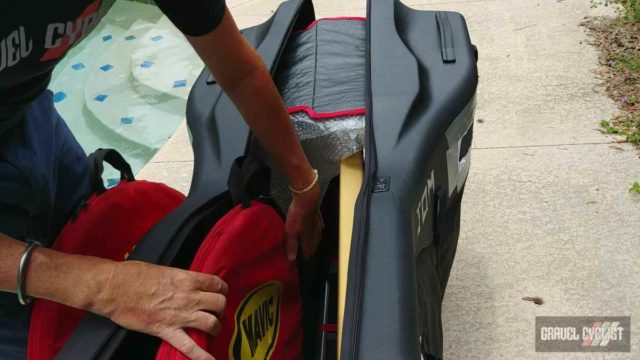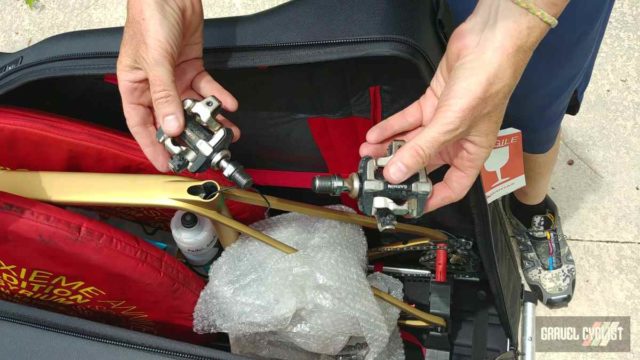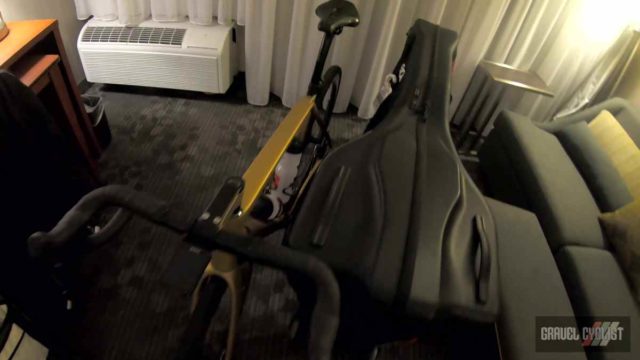 EVOC Sports – http://evocsports.com
Buy the EVOC Road Bike Bag Pro Case here (Amazon)
Support Gravel Cyclist:
Buy Me a Coffee – https://www.buymeacoffee.com/gravelcyclist
OR
Patreon – https://www.patreon.com/gravelcyclist
Links of Interest:
Don't forget to Like the Gravel Cyclist Facebook page, follow G.C. on Instagram, and subscribe to our Youtube Channel. We are also on Twitter!