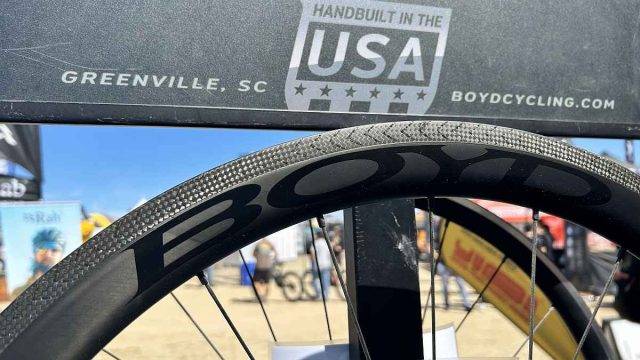 "Craft Wheel manufacturer dedicated to producing the highest quality bicycle wheels." – https://boydcycling.com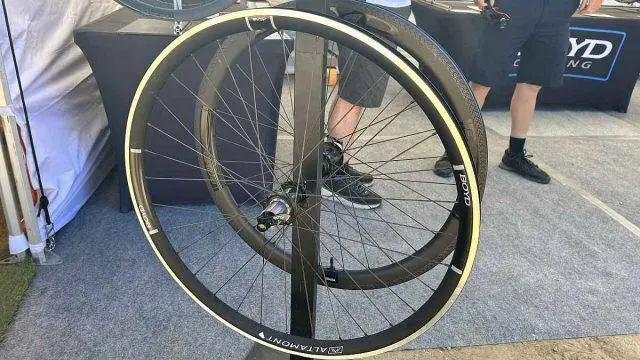 "All wheels are handbuilt in Greenville, SC, USA to exacting standards. Boyd Cycling provides wheels to consumers, bike shops, distributors, and bike brands throughout the world."
Boyd Jocassee Wheelset
"For those of us looking for larger tires (36mm+), the new Jocassee gives a wide rim platform for modern gravel tires. Boasting a 26mm internal width, the updated Jocassee goes to a shallower and lighter 25mm depth. This allows the rim weight to go from 460 grams per rim down to 338 grams in a 650b and 353 grams in a 700c."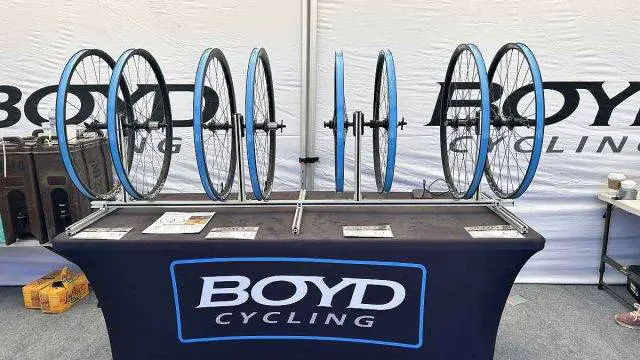 Boyd Cycling: Sea Otter 2023
In this video, JOM of the Gravel Cyclist crew visits Boyd Cycling at the 2023 Sea Otter Classic. Many thanks to Boyd Johnson for his time, and Lady Gravel Cyclist for her photos in this video.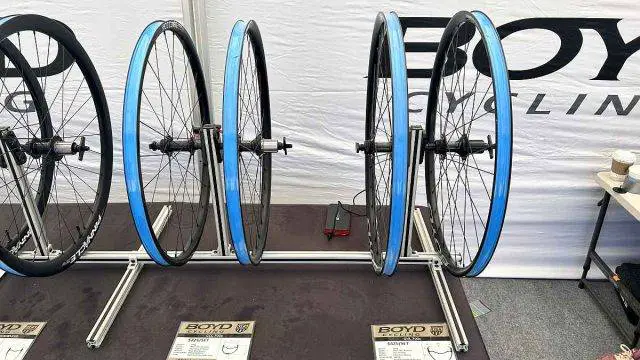 Continued from Above:
Boyd Pinnacle Hookless Wheelset
"With the Pinnacle Hookless, Boyd Cycling is proudly at the front of the Gravel Revolution. A 700c Carbon Wheel, The Pinnacle Hookless is competition ready, designed ideally for gravel and cyclocross tires between 32-42mm in width. This is designed to be a stiff and responsive wheelset. Because the Pinnacle is a disc-specific wheel, we've been able to shed a few grams at the rim itself, reducing rotating mass without compromising safety, and the wheel's unique 2.8mm offset amplifies spoke balance under heavy load."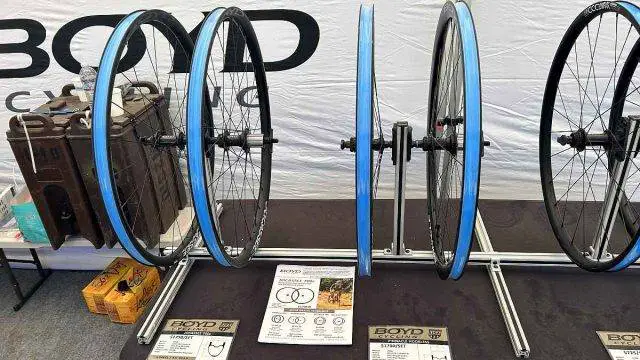 Boyd CCC Alloy Wheelset
"The CCC is a gravel-specific wheelset built to take you far off the beaten path. The new light weight, durable alloy wheelset complements BOYD's current carbon Pinnacle 700c and Jocassee 650b offering and promises adventure at an affordable price point."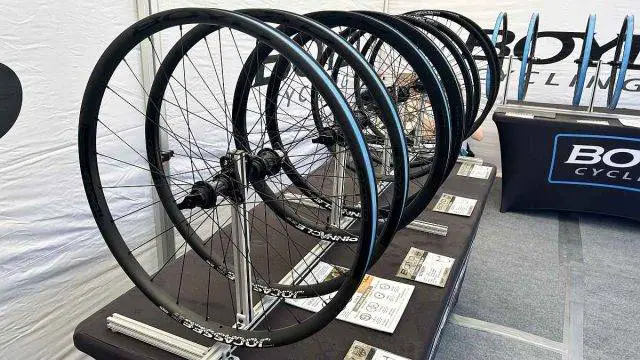 "The 6069 series alloy rim weighs in at 415 grams in a 700c size and 395 grams in the 650b. Built with the highly rated Quest Disc Brake hubs, the complete wheelset nets a scant 1515 grams for 700c set and 1475 grams for the 650b. Spoke count options are 24f/28r and 28f/32r built using Pillar Wing 20 spokes and external brass nipples."
Visit the Boyd Cycling Website for more information.
Additional Photos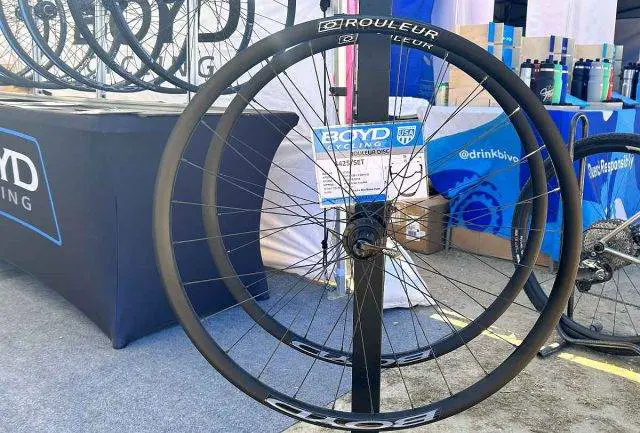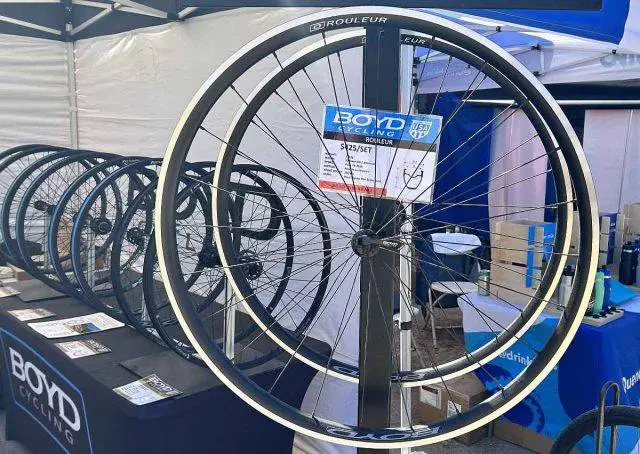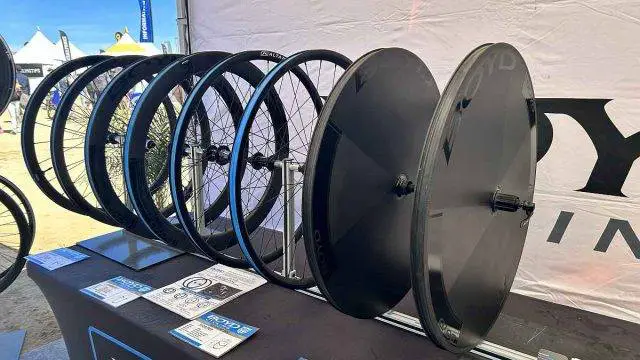 Support Gravel Cyclist:
Buy Me a Coffee – https://www.buymeacoffee.com/gravelcyclist
OR
Patreon – https://www.patreon.com/gravelcyclist
Links of Interest:
Don't forget to Like the Gravel Cyclist Facebook page, follow G.C. on Instagram, and subscribe to our Youtube Channel. We are also on Twitter!