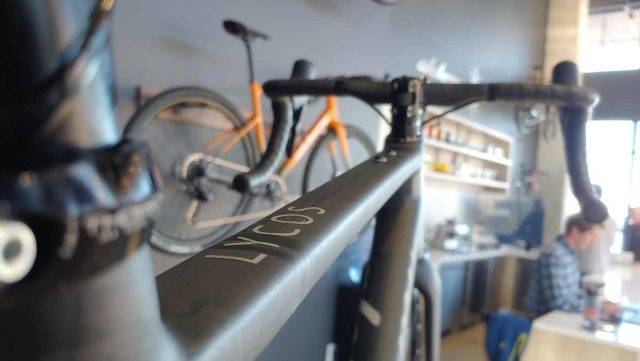 About Alchemy Bikes
"Founded in 2008, By Ryan Cannizzaro with a simple goal: Build and deliver the best ride experience. Craft carbon fiber and titanium into the highest performing and best riding bike you will ever have. This goal moves everything they do, from engineering and prototyping, which includes crafting everything down to the last little detail on the bike, to their long-term relationships with our riders and brand partners." – https://alchemybikes.com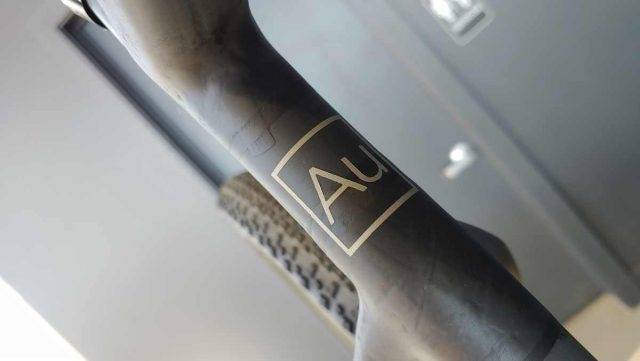 The Alchemy Au Line
Born from a conversation about what was next:
Make the complete bikes 15-20% lighter (Lycos Au in this video is low 15lbs complete).
Build a Gravel/road frame around 800 grams.
Lightweight paint finishes.
New Ti tubeset.
Carbon bikes are slightly stiffer due to the use of the higher modulus carbon.
The Au line was designed and built with no compromise.
Alchemy Bikes Au / Enduro XD15 Feature Video
Alternative Video Link for those reading via email subscription.
In this video, JOM Of the Gravel Cyclist crew is joined by Bryce and other staff members from Alchemy Bikes / Enduro Bearings, for a rundown of the all-new Au bike line up, and Enduro's XD15 bearings (with lifetime warranty!).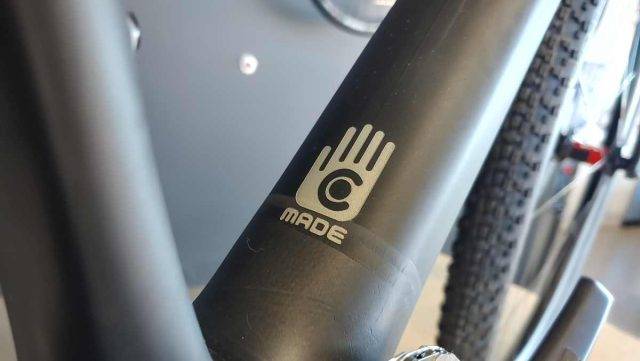 Continued from Above:
Alchemy's Carbon Explained
It starts with the Carbon, Alchemy's Premium High Modulus Carbon.
Custom blends of different modulus carbon in different parts of each model's frame to get the exact ride characteristics for that particular bike

.

Au bikes feature more high-mod carbon to be as stiff and light as possible.

By using unidirectional carbon in specific areas and layups, and say a 3k-weave in others, we can make a bike stiffer and highly responsive or slightly more compliant and predictable, or any combination of the two.

Layup 'schedules' for each tube on each bike, based on the desired stiffness, strength, weight and ride quality.

Each Alchemy frame has about 500 individual pieces of carbon cut, oriented and layered into its build.

Each frame takes about 10 to 14 hours to layup.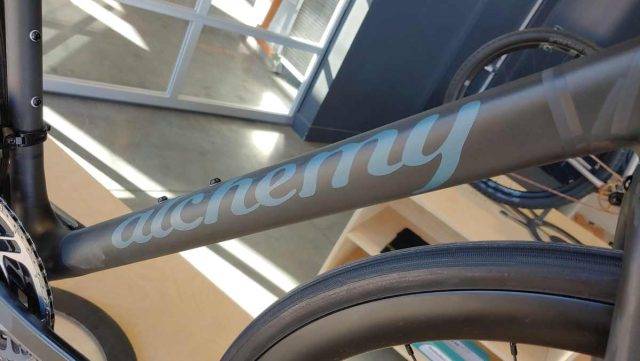 Alchemy Lycos Au
Frame Weight – 800grms

Alchemy High Modulus Premium Carbon

Complete bike weight – as built 15lbs 4oz

Enduro Bearings – Maxhit, XD15, Torqtite and Directline components

3 Build kit options

Super Light 5g Cerakote paint finish

Lifetime Warranty

$10,999 – $11,499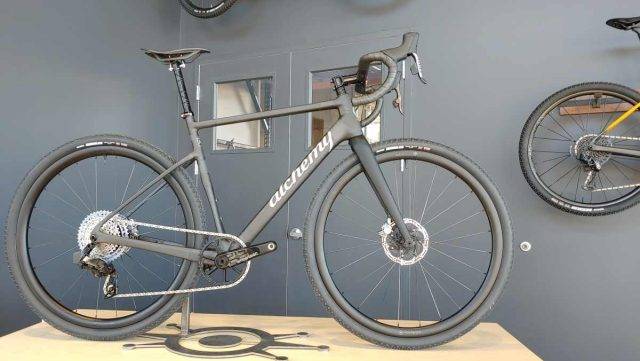 Alchemy Atlas Au
Frame Weight -840grms

Alchemy High Modulus Premium Carbon

Complete bike weight as built 15lbs 10oz

Enduro Bearings Maxhit, XD15, Torgtite and Directline components.

Two versions Road or Allroad

4 Build kit options

Superlight 5g Cerakote paint finish

Lifetime Warranty

$10,999 – $11,499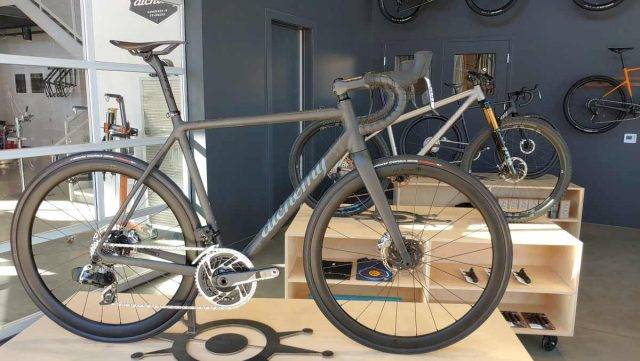 Alchemy Ti Au
US made Grade 9, 3AL-2.5v Titanium

Alchemy Titanium is distinguished by tapered, integrated head tube and S-bend seat stays

unique design to incorporate the brake caliper within the rear triangle

Custom, hand bent S-curves on the stays

Alchemy Titanium is distinguished by tapered, integrated head tube

Each frame takes about two to three days to build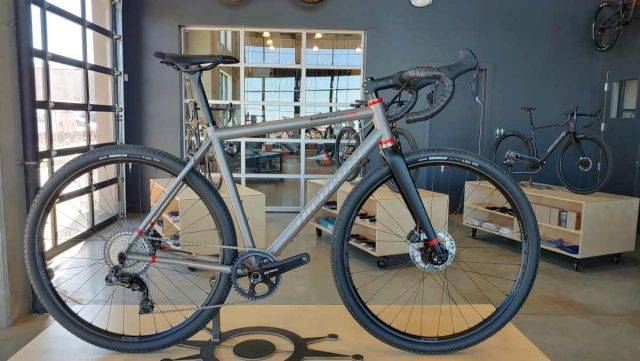 Enduro XD15 Bearings Explained
"XD15 ceramic-hybrid bottom bracket and hub bearings combine silicon nitride grade 3 balls with an advanced, nitrogen-infused, aerospace steel bearing race that will never rust or corrode. The bearing race is so tough that should grit find its way through our double-lip labyrinth seals to the inside of the bearing, the surfaces will not pit. The grit actually polishes the bearing races smoother."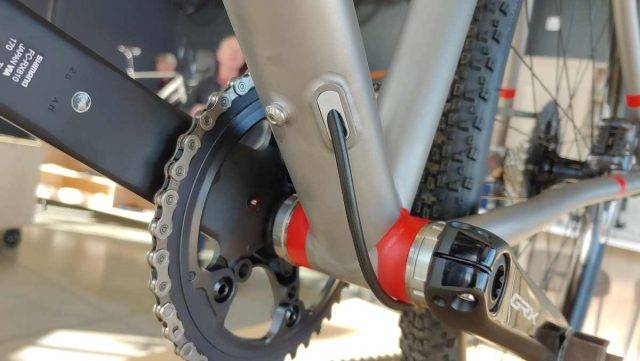 Enduro Direct Line Explained
Enduro pulleys are machined from 500 AF Delrin pulley material and feature CN (tight clearance) bearings in the upper pulley to maximize shifting accuracy and C4 (loose clearance) bearings in the lower pulley to allow for chain-line movement.

XD-15 pulleys are so robust that they guaranteed against corrosion for life, and only get faster the more miles they see.

500 AF Delrin with Teflon, offers significantly less drag than pulleys machined from aluminum or titanium.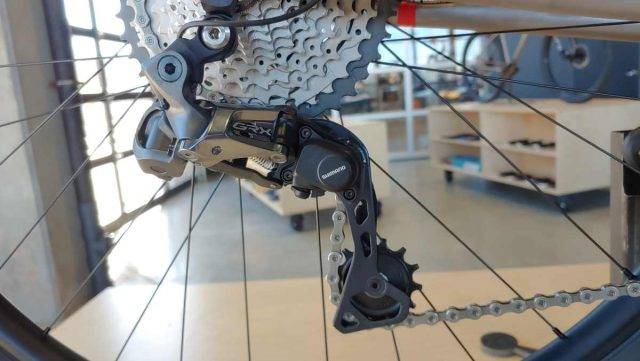 Enduro MAXHit Explained
"MAXhit Components are machined entirely from 440C stainless steel and 'guaranteed for life'. Final MAXhit assembly includes proprietary double-lip labyrinth seals and Enduro's 'extra high pressure' grease for headsets or 'high-performance speed' grease for bottom brackets to ensure a lifetime of trouble-free, heavy duty performance."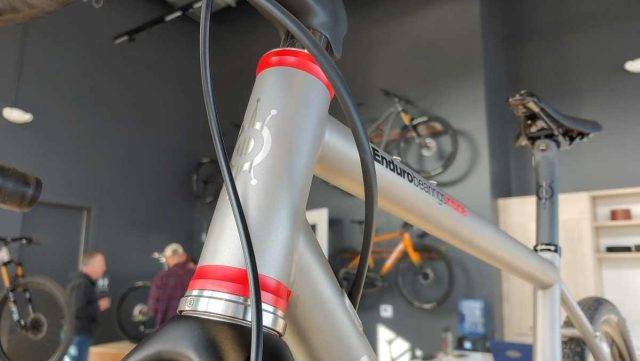 Additional Photos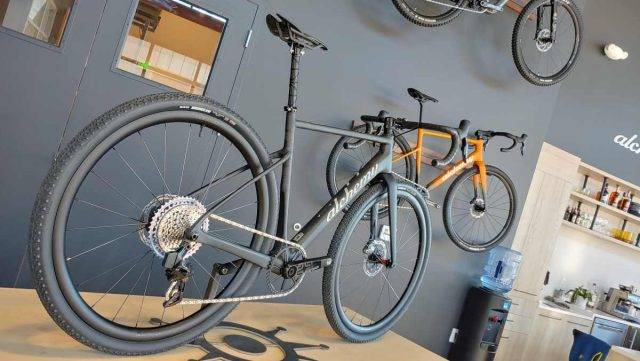 ---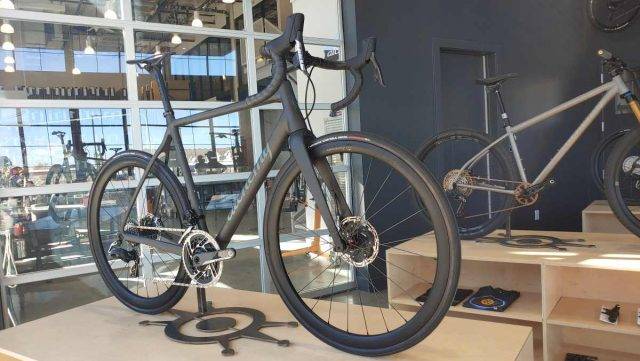 ---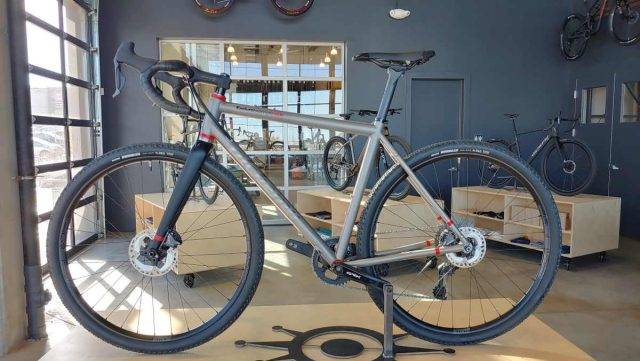 Support Gravel Cyclist:
Buy Me a Coffee – https://www.buymeacoffee.com/gravelcyclist
OR
Patreon – https://www.patreon.com/gravelcyclist
Links of Interest:
Don't forget to Like the Gravel Cyclist Facebook page, follow G.C. on Instagram, and subscribe to our Youtube Channel. We are also on Twitter!