Saturday, December 19, 2015
While much of the US of A was feeling the latest winter cold snap, the ciclistas of the Gravel Cyclist crew could relate – a little. Florida's two-day winter had set in, with a morning low of 34 degrees Fahrenheit (1.1 degrees Celcius), abundant sunshine, NO SNOW and a high temperature of 61 degrees Fahrenheit (16.1 degrees Celcius). Perfect conditions for cycling.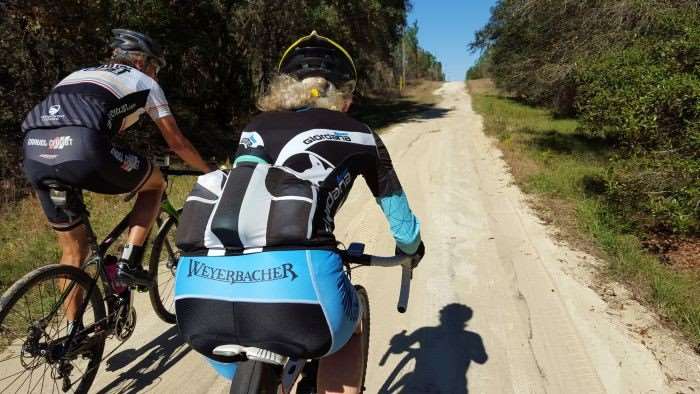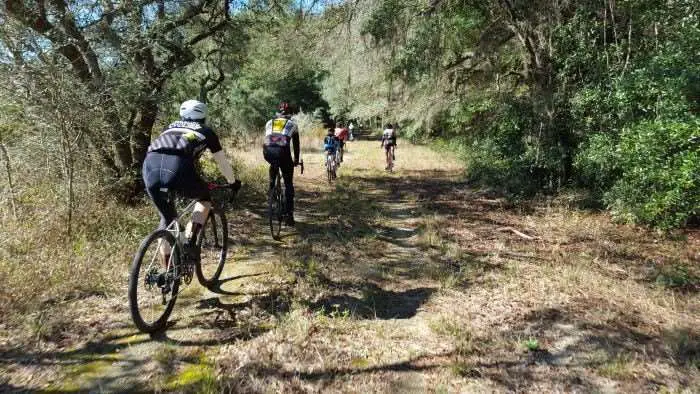 While many of the local area cyclists were whinging (whining if you're an Americano) about the temperatures and rode much later in the day, the Gravel Cyclist crew headed south to join our Ocala, Florida based teammate Rusty (aka The Headmaster) and some other Ocalaites who love riding off the beaten track.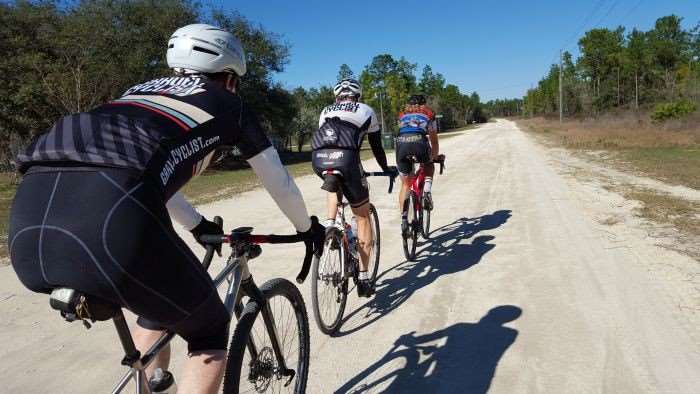 Rusty had assembled an all-new route with pavement, dirt, gravel, sand and trail sections, that would test the endurance factor of all concerned – about 12 riders in all. K-Dogg of Gravel Cyclist would have attended, but he was at home in the Dogg-house (not the bad kind), sick as a Dogg.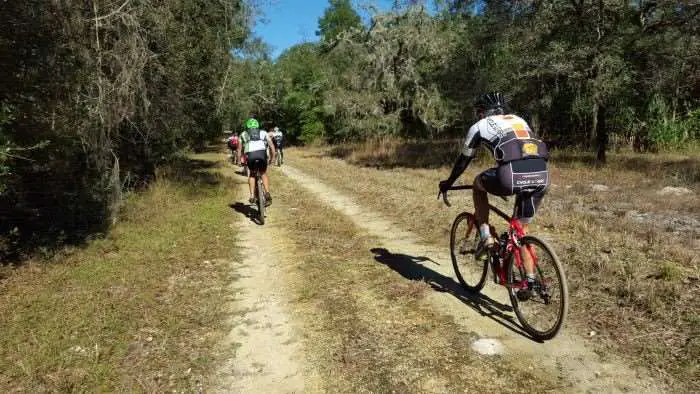 Much of the early fun stuff traversed some less technical mountain bike tracks at Santos – built and maintained by OMBA, the Marjorie Harris Carr Cross Florida Greenway, some other cool roads and a short section of horse trail further west of SR 200 between Ocala and Dunnellon. There was also a tricky dirt and gravel descent that favored those on bigger tyres – everyone else was flailing about the place, picking the best line through all manner of ruts and rocks.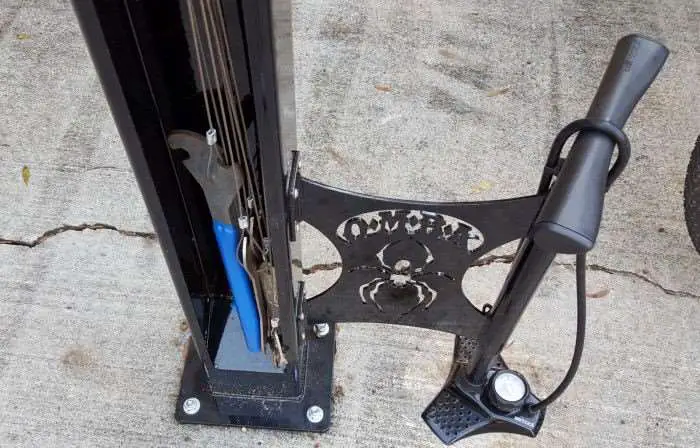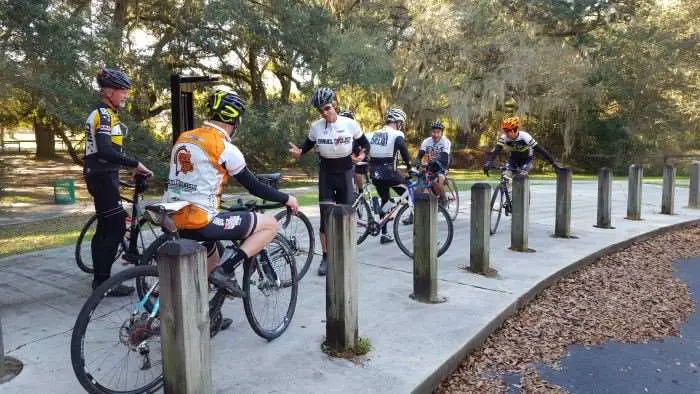 Horse trails are a bit tricky to ride; horse hooves have a tendency to beat up the doubletrack and are a bit sandy, but there is always the centre line or edges to ride. Major fun for anyone riding with 35mm – 40mm tires (tyres)!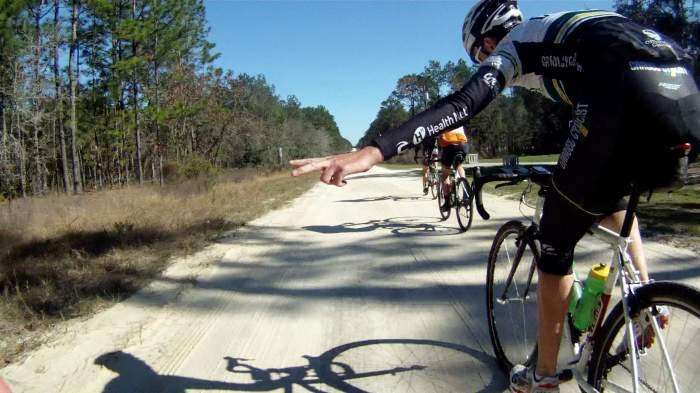 Incidentally, JOM was getting in the day's miles aboard his Ritchey Breakaway CX, featuring the Maxxis Rambler tyre and Orange Seal endurance formula sealant, currently under review. JOM is headed to Australia soon, 'tis always wise to test one's bike before such a long journey.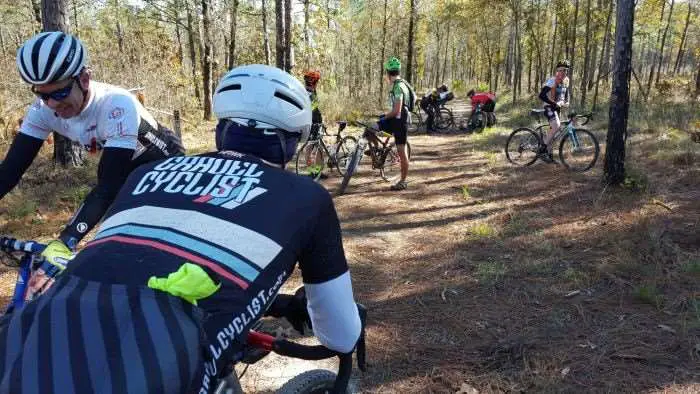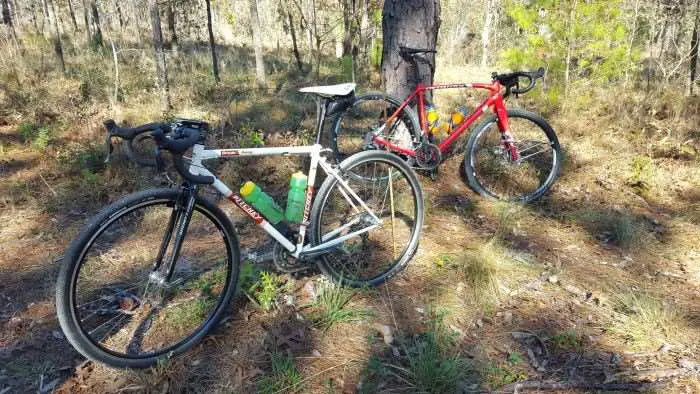 The later miles of the ride would feature some neat dirt and gravel roads northwest of Ocala, along with some very lightly traveled paved roads. If you've never ridden a road bike around Ocala, you are really missing out!
Due to the remote nature of some of the day's route, Scotty Lusk, a local rider in Ocala, organized for his son to meet the group with vehicle for a quick break at around 30 miles into the ride – an extremely nice gesture. Also, the early break served as a perfect opportunity to ditch any abundant clothing one may have toted along. The only other stop came at about mile 58. While all attending members of the Gravel Cyclist crew completed the route, everyone barring Nolan Galloway cut it short. In all, 79 miles of tough riding made for a great day.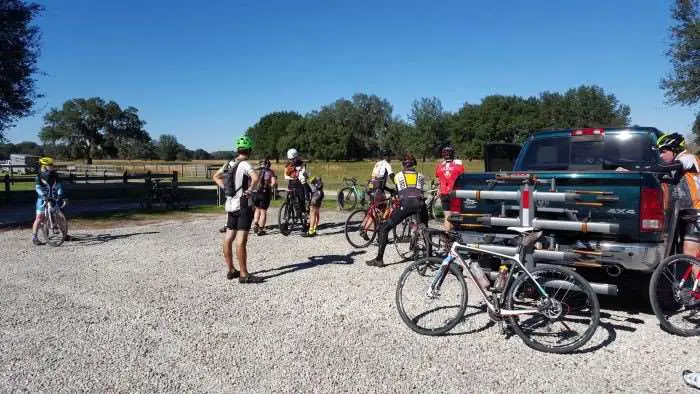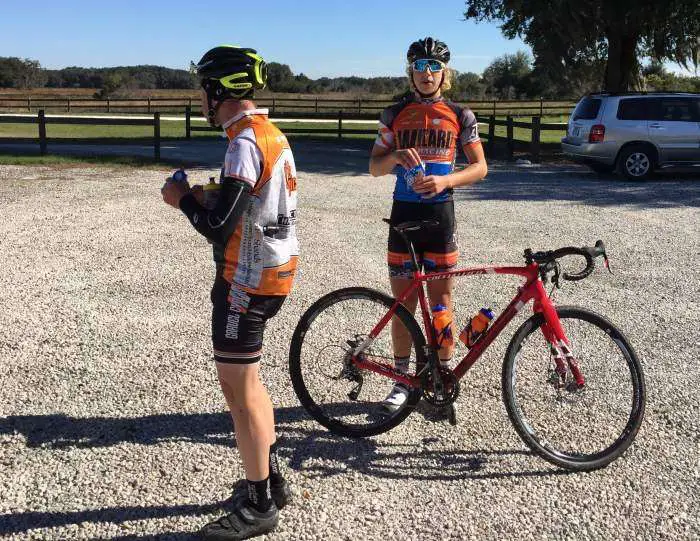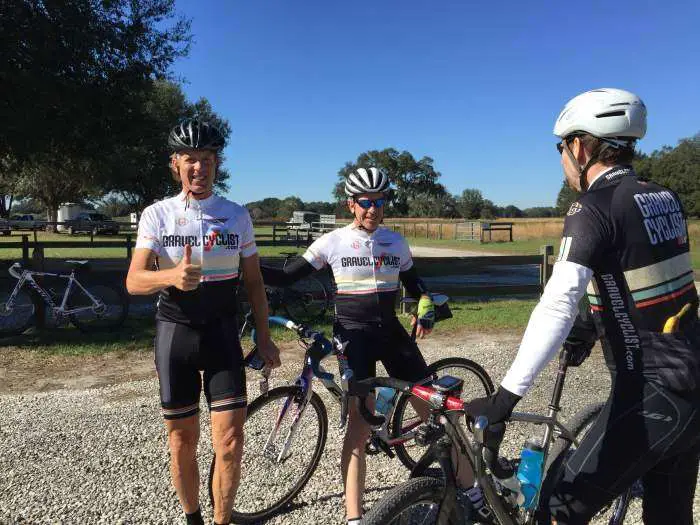 We must give kudos to friend of the Gravel Cyclist crew, Nolan Galloway. He rode the entire route aboard a full suspension MTB. While his bike was fitted with Schwalbe's awesome Furious Fred tyre, his bike was less than optimal for the route. All of that pogo'ing with suspension locked out, had to be energy sapping. Nice one Nolan!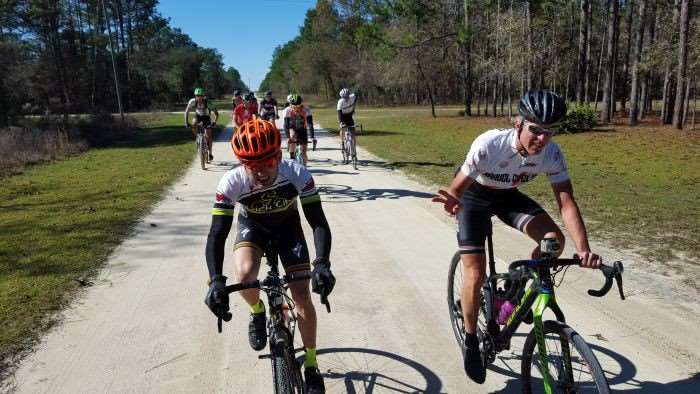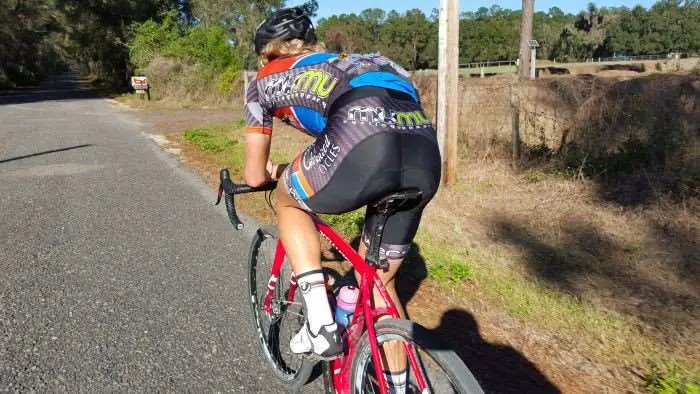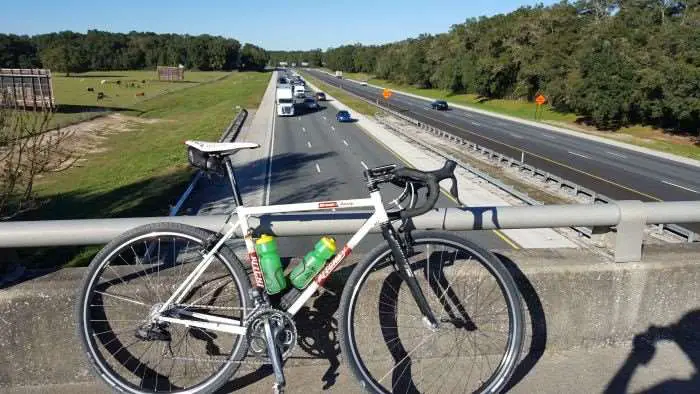 Check out JOM's ride data on Strava HERE – note, his heart rate monitor quit working at some point…
Thanks for reading!