With the postponement of Gravel Cyclist's Mudcrutch TTT event (scheduled for Sunday, April 26) only a few days prior for medical reasons (see post on recovery), Big Head Todd (BHT) was encouraged by some out of towners to put together an alternate ride for anyone still planning on making the trip to Gainesville, Florida. BHT looked in his big book of maps and decided upon a route of similar length (100km), sketched out a year prior, much of which had not been incorporated into any GCX ride (Gainesville Cycling Club CX Ride).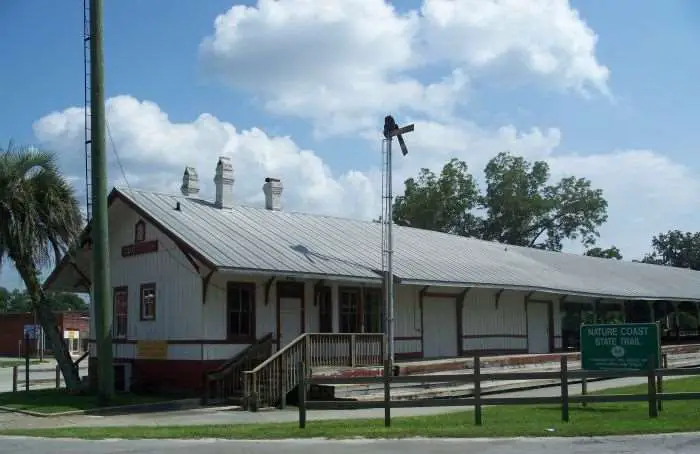 Early weather predictions for Sunday had the rain chance at 80%, but this dropped to "only" 50% by ride time. As riders gathered at the defunct Trenton railway depot, it became clear that this would be a locals only affair, as nobody from outside Gainesville had rocked up (predictable). Regardless, 14 hearty souls set off west into a steady rain drizzle to cross the Suwannee River, and ride some unscouted limerock in Dixie County, before returning along the east bank in Gilchrist County.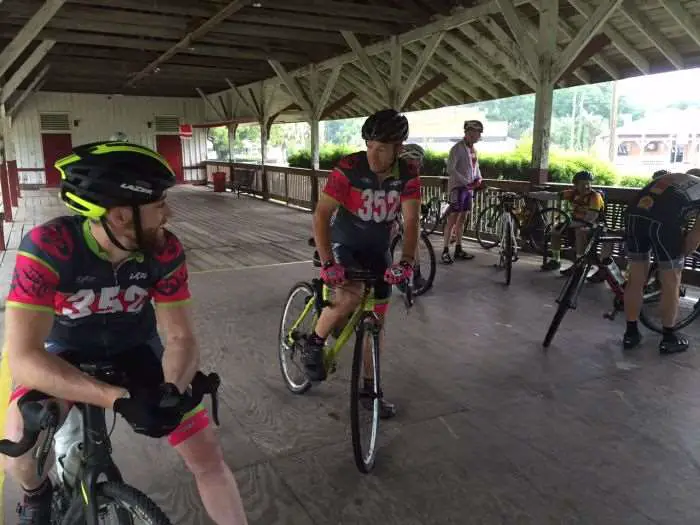 Following a nice warmup on the Nature Coast State Trail, the group hit sector one at 5.5km and many shuddered instinctively. This was the wet cement / peanut butter / baby poop mixture that everyone feared. Another 60 miles of this would result in complete destruction. The next 8km of this surface split the group into three small packs, but nobody lost huge time and we regrouped to cross the Suwannee as the rain eased up.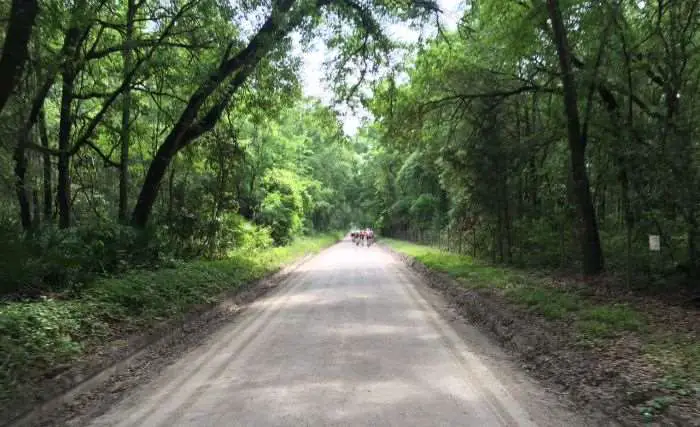 After bypassing Old Town, we stopped for the first flat of the day before hitting sector two (4.5km). Sector three (3.5km) took us straight into a private drive, before we realized we needed to double back and hop a gated fence to return to public roadways. Climbing a gate is always nicer than barbed wire!
As we rolled up to sector four (2km), the skies opened up for the hardest rain of the day. Several on the front missed the turn and were instantly rendered invisible by the down pour. Sludge coatings from earlier sectors washed away and we were born anew. The group powered up CR349, driven by several exuberant lads and reached sector five (7.5km) still pushing the pace hard.
The fifth sector was supposed to take us all the way to CR340 near the bridge back to the eastern bank, and when we saw a ROAD CLOSED sign, nobody believed it. Thirty seconds later we stood staring at a 10 foot game fence stretched across the road. No way through this new private hunting reserve. We retreated, making use of adaptive navigation to find Cow Pond Road, which soon devolved into very soft and very overgrown double track. The predictable carnage at the back ensued, but everyone made it through to the pavement in front of Rock Sink Baptist Church.
With the only option to return to 349 and continue north to 340, an unplanned feed zone was declared and we stopped at a gas station that appeared to deify chickens. K-Dogg ate his first Hostess fruit pie in several decades. We helped a nice lady carry a giant bag of horse feed to her car. Several 12-packs of Bud Light Lime were observed going into a boat. Various grades of jerked meat were discussed. We headed out for the river.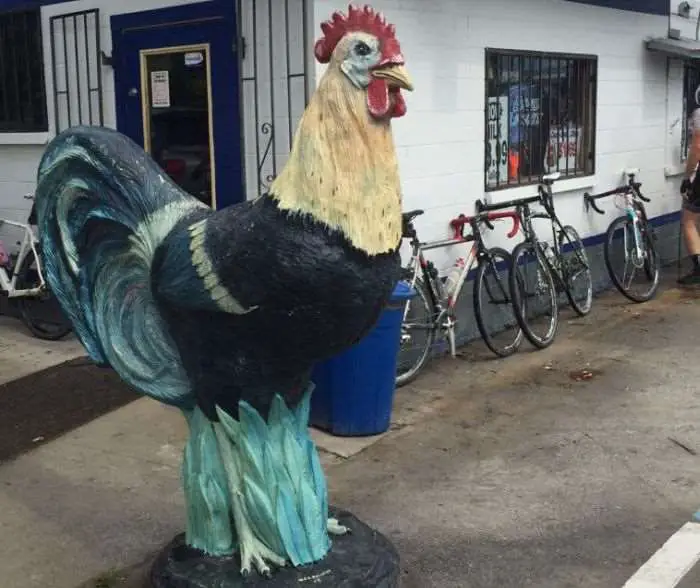 The 340 bridge over the Suwannee was the largest hill of the day, but it failed to dislodge anyone as we moved into sector six (mapped as 20km in length). This sector diverted from known roads to include a 5km section to pass by Lumber Camp Springs. A sharp left onto a horrid, uphill sandy road with no car tracks ended in a barbed wire fence. More adaptive navigation re-routed us back on course in a few minutes. It was at this point, perhaps because we were now running behind schedule or perhaps for the same reason as every group ride ever, the pace kicked up into "WTF, is this a race?" mode. The group fractured immediately, and some riders went backwards at an impressive rate.
There was more destruction in the sand of sector seven (6km) as the fatter tires of Dr. Pain (measuring 50mm!) and BHT (40mm's) shed the rest of their group as they tried to rejoin the front. At the very end of this sector, BHT flatted and like the air from his tire, so went motivation to ride the final two dirt sectors.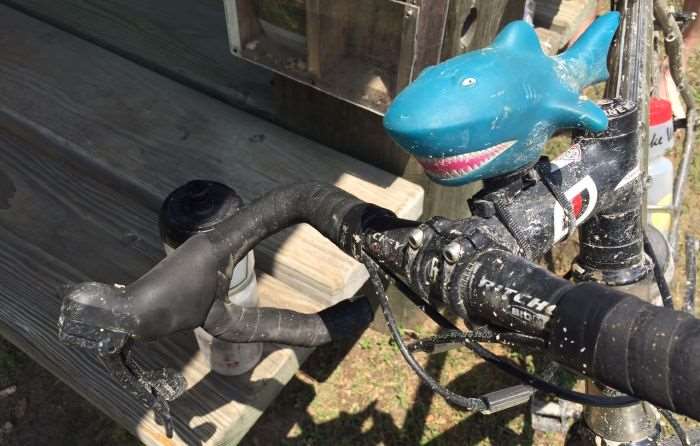 The remaining riders who rolled up later apparently felt the same way, as we all turned south and headed directly to Trenton, thereby leaving sector nine – the worst sludge of the day – as a special treat just for those who had so viciously dropped us moments before.
Great turnout for an impromptu training ride. Lungs were seared. Legs were "busted." Spirits were buoyed.