Firstly, let me (JOM) preface this article by saying this isn't a pity party, nor am I seeking sympathy by posting it. Clavicle breaks are fairly commonplace among cyclists, and this series of articles about my recovery from such a break, may be useful to those who haven't experienced this unfortunate event.
The Details
Tuesday, April 21, 2015 at approximately 6:45pm, I was on a road training ride in Gainesville, Florida with six other fellows. All of the lads on this ride are friends, good riders, and people I trust. Everything was going well. The group was working harmoniously together, as each rider took their respective lengthy turn on the front holding a strong tempo.
Near the area of Monteocha, Florida (it isn't really a town, rather a district), the group was set upon by three dogs. The three dogs of mixed breed, ran out of a house sans gating and made a beeline for the middle of our group. From what I recall, one dog was struck by a rider second or third in line, but he didn't crash.
Evasive measures were taken, but unfortunately, all I recall after taking steps to avoid a dog, was flying over the handlebars and crashing hard onto the top of my left shoulder, head, hip, and knee. I do however remember riding in the ambulance to the hospital. I was released the same evening.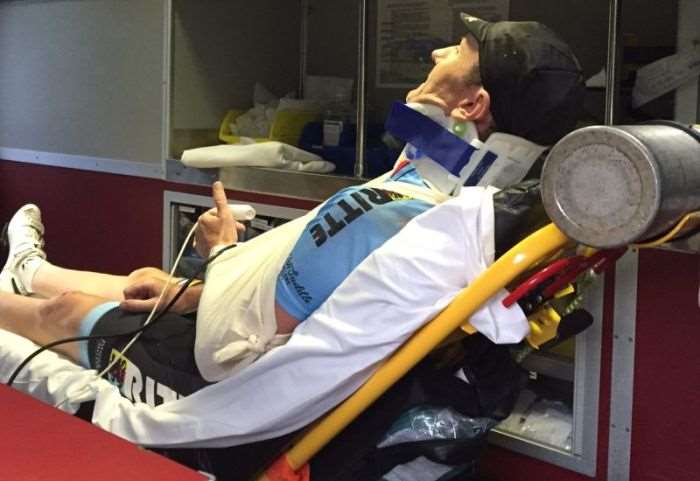 After multiple X-rays, it was revealed I have a broken left clavicle (broken 4 times now), smacked up left hip, knee scrape, hand wounds (left middle finger is really bruised, cannot extend fully), and some other minor road rash. On top of this, I have a mild concussion. My helmet did its job perfectly, despite sliding along the road for several metres. I am happy to be alive and reasonably well!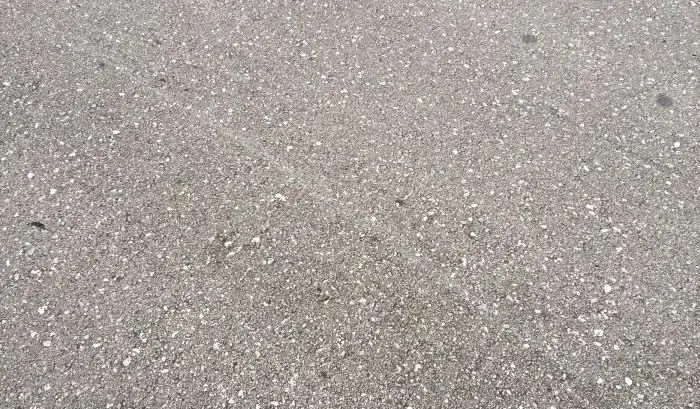 Another of my friends was taken down in this crash, but fortunately, his injuries appear to be limited to road rash and some bruising. I wish him a speedy recovery. I must pass a huge thank you to my good friend Big Head Todd, who was on the ride and instrumental in organizing the ambulance, taking photos, and follow up post crash.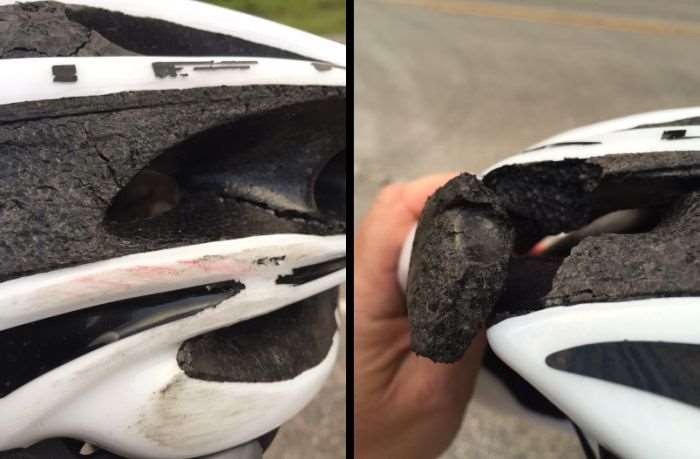 I will recover, and hope for NO clavicle surgery. On the positive, I will continue to document whatever my G.C. associates get up to, and catch up on other things I've had planned for the website. While I will miss some cool events in May, I hope to return for June and beyond!
Recovery Begins
During my time in the emergency room, my body was loaded with adrenaline, I (JOM) felt fantastic. As K-Dogg who visited can attest, I was babbling away on all manner of subjects, full of energy, but not really making much sense at all.
All of that changed when I *tried* to sleep. With the adrenaline rush over, the pain of my injuries had truly set in. The Ibuprofen I had taken was sort of cutting it, but trying to get comfortable with bruised ribs that one is laying on is never any fun. In this situation, sleeping on an reclining chair works well. However, if a recliner isn't available, laying on a bed, flat on your back, with a pillow beneath each arm to elevate them helps a little.
Recovery Day Two – Thursday 04/23/2015
Swelling around my clavicle is slowly subsiding. A lot of bruising is beginning to appear, but I remain optimistic I won't need surgery. I have excellent range of motion with the left arm, and can raise it beyond 45 degrees. I can pull on and pull off a t-shirt, which as anyone who has experienced this injury, knows what a moral victory this is! The clavicle may not heal in a pretty manner, but as long as it works, right!
Recovery Day Two – Friday 04/24/2015
Last night I took one dose of my painkiller prescription of Oxycodene-Acetaminophen 5-325. That put me into a very mellow state, and allowed me to get some good sleep. After waking, I am pleased to notice swelling continues to subside, although bruising continues to appear. Hoping to go for relaxing walk today, just to get out of the house and into some sunshine. Really appreciate working from home today!

Thanks for reading, more updates coming soon!