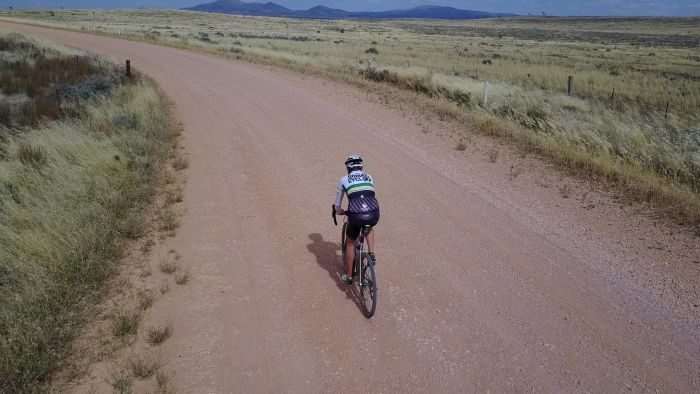 If you're a regular visitor to the Gravel Cyclist website, you'll know this site is about the gravel cycling experience. My friends and I are not elite bike racer types. We are regular people with jobs who lead a cycling-centric lifestyle and have a lot of fun while we're at it. In my case, I've been riding a bicycle of some kind for the past 26 years. I enjoy riding with the Gravel Cyclist crew and people I meet during my travels, but I am not afraid to ride by myself. As a 40 something year old bloke with no children, no pets (I used to own pet chickens!) and a sometimes flexible regular gig work schedule, I have the freedom to ride and explore almost unencumbered. Not everyone has this luxury.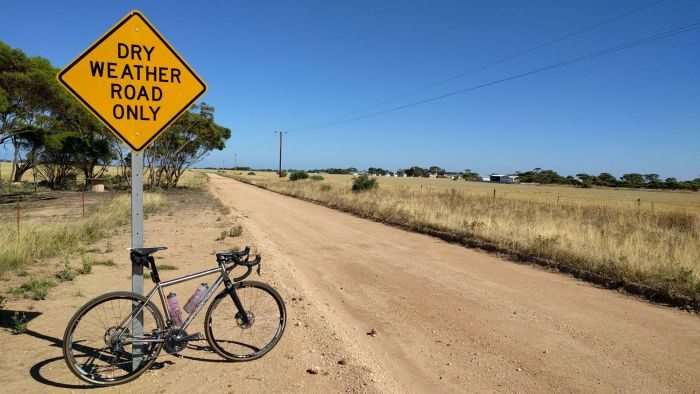 Recently, I returned from my Australian homeland. The seasons are reversed in the Southern Hemisphere, but the 2017 Australian summer didn't follow the usual weather patterns associated with this time of year. Stifling heat one day, cool and pleasant the next. Nevertheless, I had to plan accordingly. Most of my riding was solo, the exploration was near and far, and on many occasions, across some pretty desolate landscapes. However, the parts of Australia I did ride in are reasonably well populated, and if help was needed, it wasn't too far away. But, it would be a different story if I was riding into the Outback proper.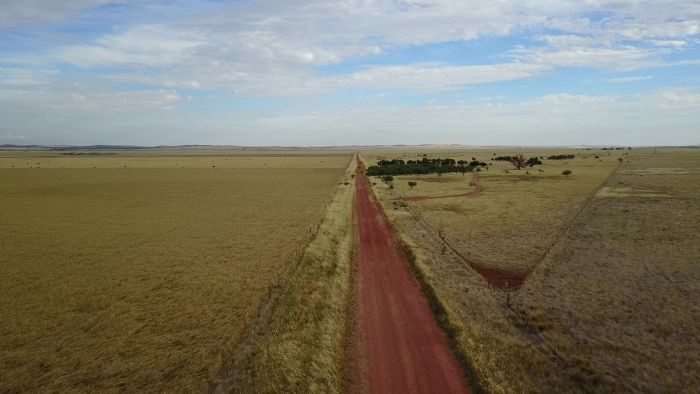 Thus, with a more reasonable riding environment in mind, I've assembled this list of things I take along when I'm riding solo, no matter where I am headed:
A Plan – Not a tangible object, making a riding plan is one of the most important things you can do. I utilize various online mapping resources to plan a route for loading into my Garmin navigation device. I always consider support options – most of my routes link towns together. Random exploration is a fine thing, but depending on the time of year, especially if you wander way off the beaten track, that can land you in trouble. Check out my tips for Route Planning and Gravel Road Map Resources.
Tell your friends or family – Now that you've made a riding plan, tell someone about it. In my case during my 2017 trip to Australia, it was my parents. Thanks mum and dad for looking out for me! They did call a couple of times, just to check up on me You can make your whereabouts known with the help of modern technology. Mobile phone apps such as Real Time GPS Tracker display your location and the track you have taken (accuracy is dependent upon the timeframe of updates), providing you have phone service. I used this app many times during my training for the 2016 Dirty Kanza – mostly so my friend Dr. Pain could see how much time I spent laying around in front of convenience stores in a coma!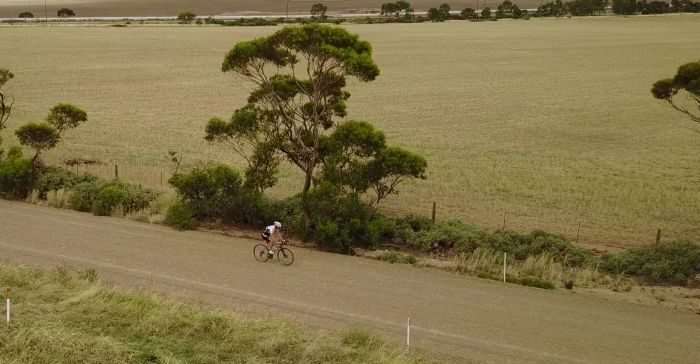 Food and Hydration Part 1 – Always carry more food and water than you need. I love Zefal's Magnum water bottles. They hold one litre / 33oz of fluid and are very inexpensive. Ordinarily, I would recommend a hydration pack, but I seem to tote about a drone quadcopter these days during solo rides, and that needs its own little backpack. Don't you hate these first world problems?! My Zefal bottles usually contain Gu's Hydration Mix, but feel free to substitute with your personal favorite. In the case of Gu, I also carry a tube of Gu Hydration Drink tabs, for refill opportunities. This also saves money in the long run versus buying soft drinks, etc.
Food and Hydration Part 2 – Typically, I carry along eight individual Gu Energy Gels (regular or Roctane formula), or a multi-serving Gu flask – these flasks aren't cheap, but they save the mess of individual gel packets (15-serving refill options are available – regular Gu and Roctane formula), and the flasks roll up for convenient storage. Simply put, they are the best gel flasks on the market today. For gels, I like to use the top of my bib short leg grippers as a place to store them – two for each leg. The remainder are loaded into one of my jersey pockets. Alternatively, there are plenty of top tube storage options for food – the Specialized Vital Pack is a good option, as is the Revelate Designs Gas Tank. Finally, I carry several Gu Energy Chews and some solid food options, such as Lara Bars. Home-made energy bars and rice cakes work a treat as well.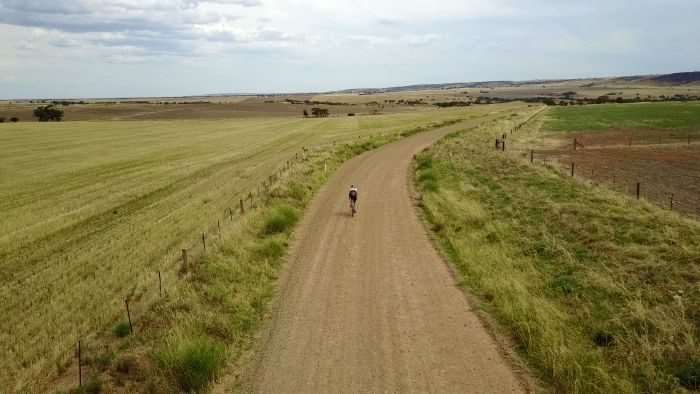 Tools and Spares – Be prepared, carry a toolkit:
Spare tube(s). For longer rides carry at least two tubes – this also applies to tubeless.
Pump / inflation device / CO2 cartridges.
Multi-tool or allen keys such as a 4mm, 5mm and 6mm. A multi-tool with a chainbreaker and spare chain link are useful items to have. I love Fixit Sticks, see my review of that product with bicycle mounting bracket, HERE.
Tyre levers (Fix It Sticks now has a tyre lever add-on for their Replaceables option).
Tyre boot. Park Tool offer a boot product; alternatively, wrappers from energy bars, or even money!, can serve as a tyre boot.
There are more Tips on what to carry, at our Useful Pointers Link, part of our Beginner's Corner.
Phone – You may or may not have phone service when you're riding off the beaten track. For that reason, place your phone into "Airline" mode, or turn it off altogether. Your phone will burn through battery, searching for signal when there is none to be found. Save the battery if you need it.
Common Sense – Examine the weather forecast. It isn't worth risking your personal safety in bad storms or extreme heat and cold. Slow down, read the road surface ahead. Don't take big risks descending. Deep patches of sand or gravel on a corner can be trouble. Crashes are part of all genres of cycling, but you can mitigate the risk factor.
Have Fun! – Take photos! If you've knocked out a sweet ride and would like to share it with the Gravel Cyclist audience, please contact us.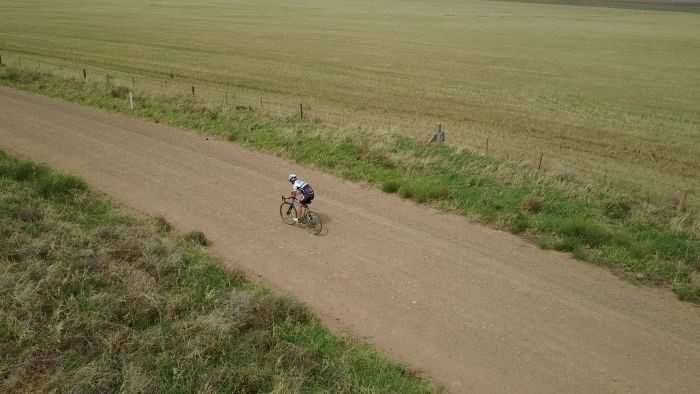 For more riding tips, check out our Useful Pointers. You can also see more useful articles in our Beginner's Corner. Finally, to see the sort of gear the Gravel Cyclist crew uses, ranging from tools, clothes, food, wheels, grease, etc, please click HERE.
Thanks for reading!