Run What You Have
The rage in the Gravel scene these days is a gravel specific bike. JOM is here to tell you, you can get by with a cylocrocross bike, or even a mountain bike, with the right tire (tyre) choices.
If you have a cyclocross bike, a wider tyre, run at a lower pressure, preferably tubeless, ensures a comfortable ride, while offering some measure of puncture protection. In my case, weighing approximately 155lbs / 71kgs, a tyre pressure of 40psi has proved optimal with tubes, or tubeless. I highly recommend a tire measuring between 35 – 40mm in width.
If  you have a mountain bike, tyres with less aggressive knobs are the ticket. Again, the lower inflation pressure rule applies. For a tire measuring 1.8″ and at my body weight, I recommend 30 – 32psi.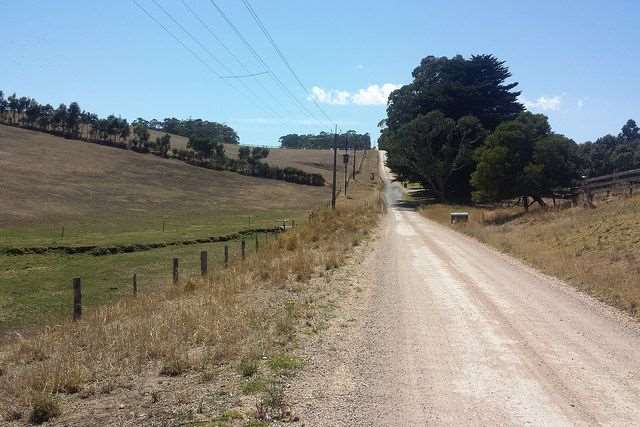 Conditions can change
Weather is a factor. Be diligent and always check the weather forecast before starting a gravel ride or race. It is better to be wearing too much than too little. A lightweight vest is one of the most useful garments you can own. If rain is expected, carry the appropriate gear and prepare to get a little dirty!
Carry a Phone
You may or may not have phone service when you're riding or racing off the beaten track. For that reason, place your phone into "Airline" mode, or turn it off altogether. Your phone will burn through battery, searching for signal when there is none to be found. Save the battery if you need it.
If you ride alone, tell a friend your whereabouts before starting your ride. If you're riding with others, look out for each other.
Food and Nutrition
Gravel riding and racing can be tough on the body. For racing, assuming there are aid stations, they can be few and far between. Carry food and liquids that agree with one's stomach. Don't experiment with food and such come race day. Always carry plenty of fluid, and food items that provide plenty of carbohydrates. JOM is a huge fan of bananas – carbohydrates, potassium and a disposable, biodegradable wrapper – almost the perfect energy food.
Breakfast should consist of a meal that sits well in your stomach, and provides plenty of fuel for the day ahead. Oatmeal is a good choice for many riders.
Navigation
Regardless if you're riding or racing, knowing what you're getting yourself into is paramount. Know if there are rest stops on a race / ride. If riding solo or with friends, plan routes that pass through towns, convenience stores, or carry enough food with you.
Devices such as the Garmin 800 / 1000 are fantastic to assist with route navigation, when paired with route planning websites such as RidewithGPS.com. With a route loaded in your device, you can view metrics such as mileage / kms remaining in a route, elevation profiles, and estimated time of arrival based on current speed.
Alternatively, if you prefer the pen and paper method, study your route beforehand. Make a cue sheet. If there is climbing on the route, plan accordingly. Don't ever underestimate climbing and elevation. The first 2,000 feet of ascending may feel fantastic in hour number one, but how will you feel when hour number five rolls around? Ride within your limits.
Avoid unnecessary risks
Read the road surface ahead, slow down if you have to. Don't take big risks descending. Deep patches of sand or deep gravel on a corner can sound trouble. When racing, slowing down sounds counterproductive, but crashing is more so.
Tools and Spares
Be prepared, carry a toolkit. At the very least, it should contain items such as:
Spare tube(s). For longer events carry at least two tubes – this applies to tubeless as well.
Pump / inflation device / CO2 cartridges.
Multi-tool or allen keys such as a 4mm, 5mm and 6mm. A multi-tool with a chainbreaker and spare chain link are useful items to have.
Tyre levers.
Something to make a tyre boot. Park Tool offer a boot product; alternatively, wrappers from energy bars, or even money!, can serve as a tyre boot.
Extra derailleur hanger. A muddy gravel road is a good way to freeze up the jockey wheels and snap a hanger. *
A section of "Gorilla tape" or duct tape. *
Some zip ties. *
Have Fun!
Why is gravel cycling awesome? Most dirt and gravel roads have no traffic, and depending on your location, may feature lots of turns, tree lined roads and interesting sights. Not racing? Bring your camera!
* Thanks to Ryan B. for these additions to the list.