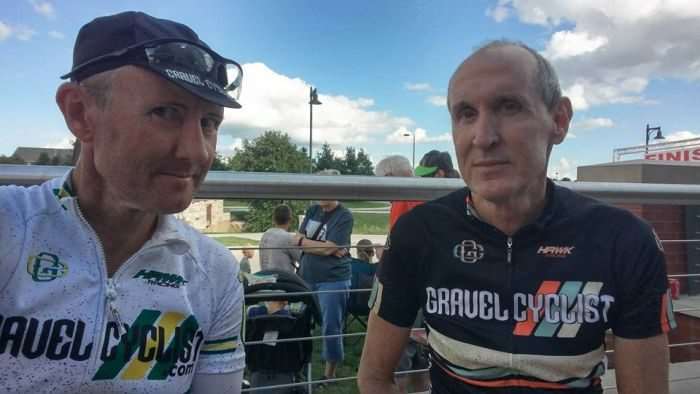 K-Dogg wrote a letter (email) to the Editor of Velonews, concerning the August 2017 print edition of the magazine.
Velonews just doesn't get it.
I was hopeful your August 2017 edition could help the explain the rising popularity of gravel cycling and the subsequent decline of road cycling.
Perhaps USA Cycling and the negative roadie culture could learn something from a sport that is more humble, where camaraderie happens among the competitors.
The Velonews August 2017 edition made a good first step by putting a nice gravel photo on the cover. Unfortunately, calling it "America's Dirty Secret" lead it downhill from there. Way too much time was spent focusing on a tiny handful of cheaters. Nobody really worries about cheaters in our sport. The "dirty little secret" is that a gravel cyclist's real competition is the terrain and weather, not other racers. Just finishing a challenging course is what motivates us and (weirdly) keeps us coming back.
I was even more offended with the "Dirty Souls" photo essay that reduced us to tacky "Freds", complete with single speed clowns, rainbow stickers, "awkward silence" tandems and showing off "finishers medals" like goody bags at birthday parties.
If that makes me a gravel nerd then so be it. "So all you beautiful people remember there are a lot more of us than you!" – a quote from Revenge of the Nerds.
If Velonews still doesn't get it I recommend they peruse GravelCyclist.com for a tutorial of how to have more fun outside on your bike without enduring Velo-Snobs.
K-Dogg
GravelCyclist.com
---
Be sure to check out these related articles here on the site: