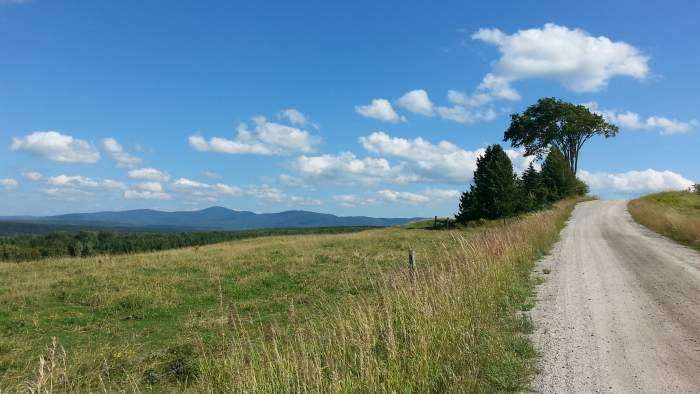 This round of news broke on December 5th, 2016, on the VeloNews.com website. Below is a direct quotation from that article, followed by some comments we have already received at the inbox of Gravel Cyclist HQ. The original VeloNews article can be seen here.
In an effort to grow its membership and offer elite perks to its membership holders, USA Cycling has created new license tiers to cater to both enthusiast cyclists and hardcore racers. The new licenses come with perks such as increased insurance coverage and roadside assistance.
 
According to Derek Bouchard-Hall, CEO of USA Cycling, the new products reflect a bigger trend that USAC is trying to tap: the growth of non-traditional cycling events such as charity rides, gravel races, and gran fondos.
 
"We don't want to sit idly by and not be a part of that and influence it," Bouchard-Hall said. "They don't even know that we exist. We'd like to be a positive part of that community. That's explicitly part of our mission to grow cycling."
 
Amid a raft of policy changes for 2017, USAC announced another tier of its Ride membership, a product for enthusiasts, not hardcore racers. Those who opt for the Ride license can chose between $50 and $150 Ride+ options, the latter of which includes a USA Cycling racing kit. Changes are less severe for members who hold a traditional racing license. The $70 racing license is good for unlimited racing through the calendar year, with a $100 Podium license including supplemental insurance coverage as well as 24/7 roadside assistance.
 
According to its roadside assistance page, the upgrade plan offers assistance for flat tires, transportation in case of a crash, and extraction of a bicycle from a ditch or other inaccessible area. The roadside assistance crew will also free up a locked bicycle.
 
The governing body will also begin aggressively reaching out to gran fondo and charity ride events to offer sanctioning and USA Cycling racing insurance.
 
The push toward gran fondo and other nontraditional events represents a shift in focus for the governing body. Of the estimated 7 million cyclists in the U.S., only about one percent are part of USA Cycling, and thus far, USA Cycling has sold approximately 8,000 Ride memberships, according to Bouchard-Hall.
 
"That's a lost opportunity for us," Bouchard-Hall said. Pending a decision by the USAC board, riders could also use fondo results to upgrade from Cat. 5 to 4, which might further entice recreational riders.
 
Bouchard-Hall cited British cycling as a successful model with its enthusiast-class licenses. That organization's enthusiast membership base is twice as large as its base of competitive members. "That's the scale of our aspiration, " Bouchard-Hall said.
 
The push into the gran fondo marketplace could put USA Cycling at odds with cyclists who purposefully gravitate toward non-sanctioned events such as gravel races and gran fondos. In recent years, critics have accused the governing body of sucking the fun out of some cycling events due to rules and regulations aimed at course safety, participant categories, and even course design.
 
Bouchard-Hall said he is cognizant of the criticism, and said that USAC is working toward a less-intrusive presence at these events. "There's no reason why it needs to feel less grassroots," he said. "It could be more expensive, but that's only because the insurance product covers all eventualities. We're trying to make it so the value proposition is better.
Feedback
JOM, Founder of Gravel Cyclist
I spoke on the telephone at length with Mr Don Losole of USA Cycling in May of 2016, as I made my way to the Cedar Cross event in Missouri. Mr Losole is one of USA Cycling's Event Services Regional Managers. During that phone conversation, he ensured me that USA Cycling's only interest in gravel was to offer insurance to promoters of gravel events. Obviously, things have changed since that conversation.
---
Copy of an email Gravel Cyclist was bcc'd on, sent directly to Derek Bouchard, CEO of USA Cycling and Board of Directors
Mr. Bouchard and USAC BOD,

I read with dismay the recent article that appeared in VeloNews about USAC targeting gravel and gran fondo events.
 
I'm a lifelong cyclist. My first license was with the ABLA, then USCF, now USAC. I continue to maintain a license though I only race a small number of road events each year, and that number has dwindled to just 2 races in 2016. Instead I have participated in a large number of "gravel" events. Some are races, some are charity events, some are just fun. I continue to buy a license in a vain attempt to support the sport. Masters racers make up the plurality of USAC membership, and are the group that has the resources to support the sport. Yet, we do it out of our own altruism, because we are ignored by USAC which is designed to produce the next World Champ, or TdF winner. You have lost the masses who want to ride or compete for fun. You are now only interested because you sense there is money to be made. Return amateur cycling to true amateurism. No prize lists, no payout. Those who want to do it for a living can turn pro…and dope.

 

I desperately want USAC to stay out of gravel and gran fondo events. Though I am sure you cannot believe it, USAC is big part of the system that has tainted cycling. You are the organization that has driven the culture of "win at all cost", "cat" up, support the elite, and yes, dope. You will no doubt tout your efforts to "clean up" cycling, but you are responsible for the culture that drove it and allowed it to happen. You killed amateur cycling. You professionalized cycling and its culture. You helped create the cut-throat culture of the American road racing scene. You can keep that. Leave the more supportive, competition for competition's sake to the those of us who ride non USAC gravel and Gran Fondo events. If you can "cat" up from Cat 5 to Cat 4 based on Gran Fondo's or gravel races, you will poison the waters.

 

Your thinly veiled threats about insurance are neither convincing, nor likely to endear us to USAC. We have found other sources of insurance for these events.

 

Mr. Bouchard is dead wrong when he states "They don't even know we exist." We most definitely know you, and we categorically reject USAC for gravel and Gran Fondo involvement. Your obfuscating membership tier system is to make money, not promote cycling. I know I will work hard to promote an independent Gravel scene, and I will work very hard to inform and educate those individuals who are having fun with about the dangers I perceive from USAC involvement in our events. Focus on fixing your problems with the traditions you have built. There is a lifetime of work to make road and track cycling what it should be, rather than what you have let it become. Please don't ruin the grass roots, populist events that grew out of a direct rejection of the toxic USAC events.
---
Email sent directly to Gravel Cyclist, from a long time follower of the site.
Bastards! I guess it was only a matter of time. If you read their new fee schedule it is a masterpiece of marketing and obfuscation aimed at reaming innocent new racers who really just want to have fun on their bikes. I know USA Cycling just couldn't wait to show their parasitic intent. Follow the money! I fart in their general direction as I drop them in sand their skinny tires can't follow.
---
Email sent directly to Gravel Cyclist
Well done for sites like Gravel Cyclist supporting a new breath of life away from USA Cycling and its life sucking culture!
---
Choice comments spotted on Velonews Facebook Page related to the article
USAC is looking for a revenue stream, not to better gravel grinders and gran fondos.
 

"I want to be the first to sign up to one of these" – said exactly no one.

As a 20+ yr license holder I would not renew if they expand past sanctioned races where officials are needed. They need to stay out of regulating the fun events. They just want money and the chance to make needless rules. But money for themselves is their true goal. We've all done fine at charity events, gravel rides, and grand fondos without them for decades. They would just increase our and event coordinators costs. I have all the insurance I need. They need to stick to racing.
---
6 Points about Cycling Culture
Eliminate cash prizes. Who would dope for a tire?

Eliminate officials. They are expensive and are never where you need them to be anyway.

Embrace the honor system for placing's and behavior. Shun the jerks. It works.

Utilize the "personal best" philosophy successfully utilized by running races and triathlons so everybody feels welcome and accepted. Nobody should be shouted out of a race and leave the event in shame because they are new.

Promoters and organizers should personally welcome everybody to their event not hide behind rude announcers with zero people skills. Gravel promoters make it their duty to shake every hand and ask if they can do anything to make every racer's experience better. It keeps me coming back.

One dope and you are out… forever. Choose another sport if they will allow it.
We expect to receive more feedback soon. Readers, please chime in below with your thoughts on this important issue.