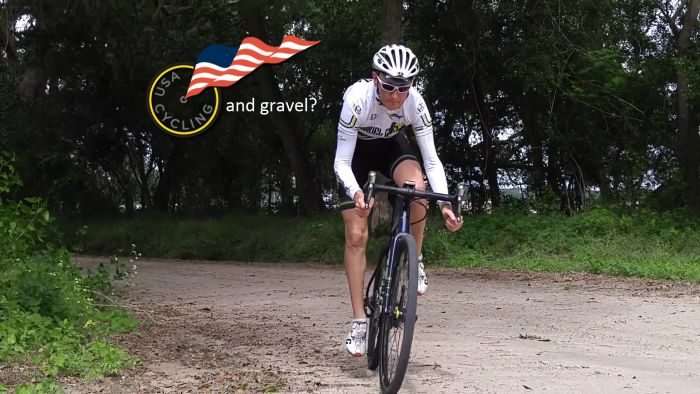 If you caught our feature article earlier in the week – USA Cycling has its eye on Gravel, you would have read the email one of our readers sent directly to the CEO of USA Cycling – Derek Bouchard – and the Board of Directors. Mr Bouchard reached out to the individual who wrote that email, and had a 45 minute telephone conversation with him on December 7, 2016. That reader has shared his telephone conversation with us, but asked we keep his identity private. Thank you.
A conversation with Derek Bouchard
Mr. Bouchard contacted me to set up a phone call after receiving my email. We had a very pleasant and informative conversation. It will be interesting to see if it turns out to be constructive as well.

First, let me say that it was encouraging that he wanted to interact at all. He noted that he gets lots of email and correspondence that is critical of USAC. I learned that a thoughtful, even-tempered, and well informed email is what got his attention. So, note to self:  Don't send a rant, no matter how "right" I am. He is aware of the notion that USAC is perceived as a fun killer for gravel races. He wanted to know more about why.

Mr. Bouchard seemed genuinely interested in my perspective on gravel racing, and USAC's involvement.  I did not and do not claim to represent everyone engaging in the sport.

I presented the problem to Mr. Bouchard as having three major components: 1) culture, 2) perception, 3) trust. I suggested that the culture of the gravel scene is one that grew out of a response to the traditional USAC culture. If not a direct response to that culture, it is independently counter to that culture. I think gravel riders revel in the counterculture nature of their events. I noted the vast differences between the comradery and behavior between the typical gravel event and a road race. (Ever hear someone say "great ride" as they passed and dropped you in a road race? Not me, not in 40+ years of racing). I suggested I perceived the USAC mission to be one of identifying, supporting, and promoting elite racing cyclists. That is a mission that leads to a culture where participatory athletes, or the vast majority who will never make it to the elite level, may not be served by USAC. Furthermore, that culture can lead to unhealthy attitudes, behaviors, and outcomes for the sport. Many in the gravel community may further perceive that their involvement (and fees) are used to support the elite athlete programs, not those they are participating in themselves. Thus, the claims in public pronouncements are not believed or trusted. I suggested that "sometimes your behavior is so loud, I can't hear what you are saying" meaning that all the tangible evidence still suggests they are looking for the next Tour de France winner, not helping us have fun.

He acknowledged that the historical culture of USAC was to promote elite athletes, and he wants to change that. I have no reason not to believe him, but I noted he would have a hard time selling that to the people I ride with.

He wanted to know what the perceived threats from USAC could be. I suggested that we perceive the importation of the USAC culture (points series, categories, championships, sponsorships for winning races, race payouts, "win at all cost") to be the biggest threat. The second threat was over-regulation and killing the fun.

When asked what USAC offers that would offset those perceived risks, the answer was pretty unsatisfying. He elaborated upon the insurance USAC offers, and online registration. I gave him my perspective. Nearly all of my crashes and injuries have occurred in training or social rides… I can't remember any in the last 20 years that occurred in a sanctioned event. I have insurance. To ride bikes without insurance is crazy. There are risks to promoters that I don't fully understand. They may decide the USAC is good for that. Online registration with USAC is trivial and redundant to other existing services. So, shocking little value was offered. USAC needs to articulate and define what "promoting cycling" means. That is the big problem facing USAC. I see little value to them "taking over" gravel and gran fondo events, and serious risks.

So what did I take away from the conversation? USAC is struggling with declining participation, licensing, and money. I think this is forcing them to try to "broaden their portfolio". I think they are struggling to define their mission, that is now very poorly articulated, and even more poorly operationalized. I offered that USAC first needed to decide if their mission should focus on fixing the competitive side of their operation. I have no problems with them being an agency that is about elite cycling competition, and I support that. I did not get any convincing argument about why the gravel community should be part of that plan. They are separate, and gravel is growing without USAC.  USAC has a huge battle to convince gravel cyclists they have something to offer and that what they offer outweighs the risks. Furthermore, they need to be educated about the differences in culture, and the nuances of how poorly articulated missions can ruin that.  It will be a hard job.
---
Interesting facts from USA Cycling's website:
VISION
The vision of USA Cycling is to make the United States of America the most successful country in the world of competitive cycling.

MISSION
The mission of USA Cycling is to achieve sustained success in international cycling competition and grow competitive cycling in America while delivering an exceptional customer experience.
Gender, Demographics and Age Groups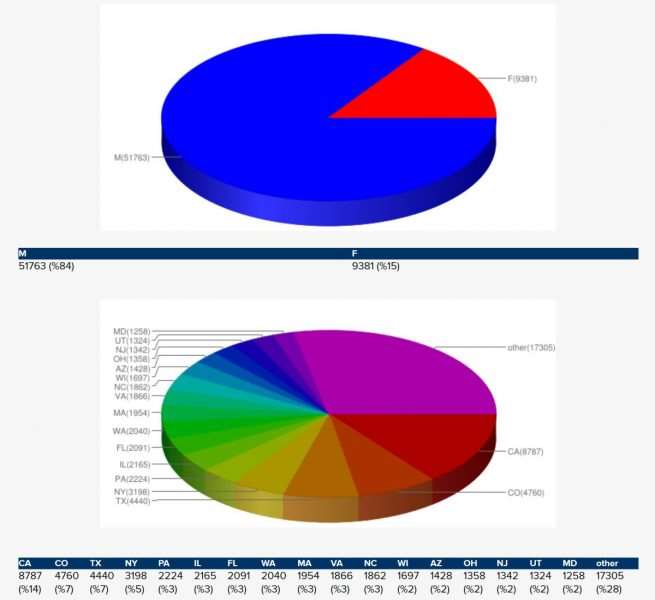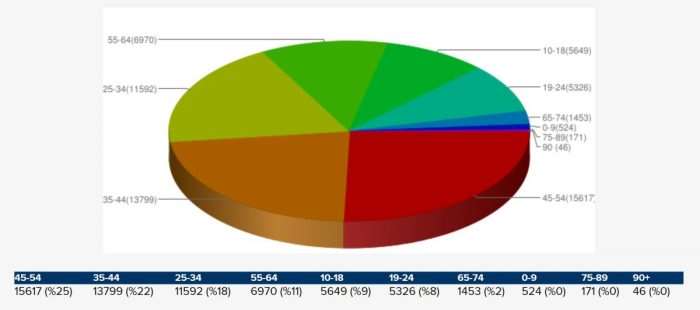 Approximately 60% of USA cycling members are in one of the Masters categories. Only 26% are in the prime racing age. Thus, USAC's mission is built on the back of Master's license holders. One could say it is astonishing how little USAC caters to or supports their largest member group(s)?