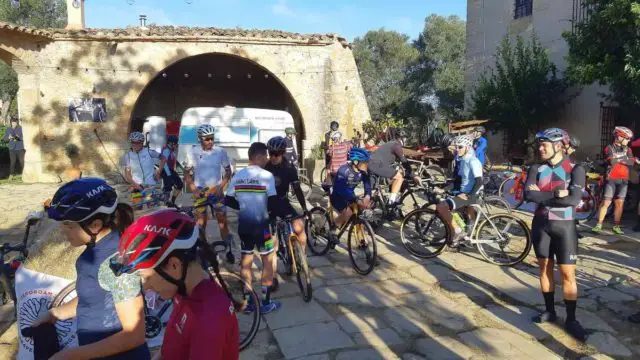 35 determined gravel cyclists arrived at the location of Rocacorba Cycling near Girona in late October 2019 to attend the first edition of Jeroboam Spain. After a few words of welcome by Edward Greene the organizer, riders departed at 9 o'clock on the 150-kilometer route.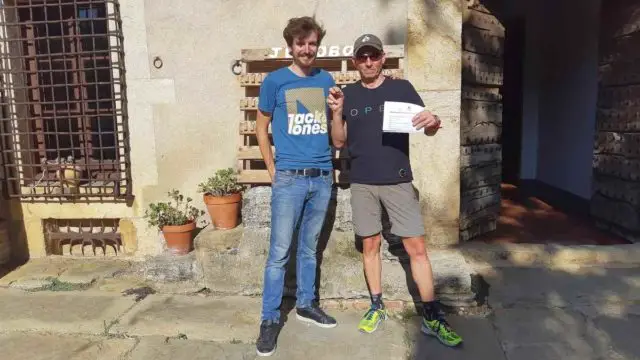 Half an hour later, the remainding riders left for the 75-kilometer route. Although this was meant to be a mellow and enjoyable ride, the pace was stiff early with attacking riders leaving their mark. Some things never change.
On the first gravel downhill many participants already had flat tires. Initially, the route took gravel roads surrounded by farms punctuated by several steep grades. Later, muddy root paths and forest roads were traversed, softened by rain the prior week.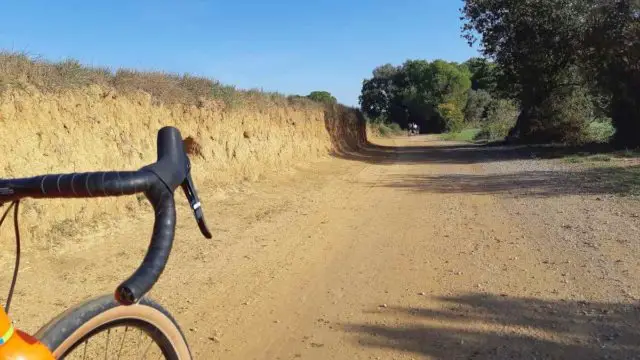 I spent much time riding with a Spanish couple on identical 3T Exploros, both dressed in the finest of Assos clothes. On the climbs, the woman rode ahead and set the pace for her husband, who reminded me of Miguel Indurain. On the descents, I was able to make up for the time I had lost uphill.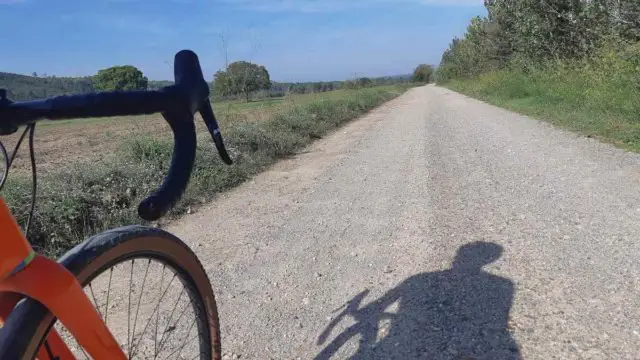 The route went through old abandoned villages and slowly towards the sea. Before l'Escalet there were more and more sandy slopes. Here, my tire selection was not optimal, the WTB Byway has its limitations, just like in the mud earlier in the day.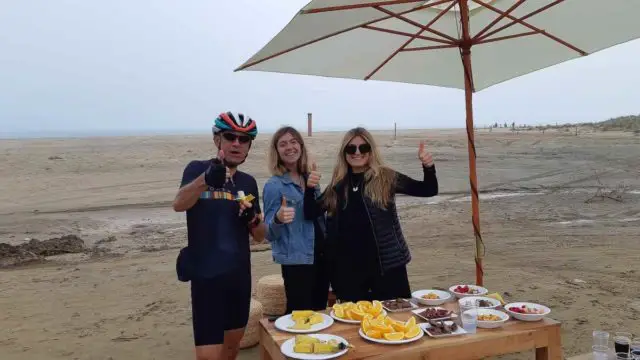 After l'Escalet we rode on a misty plateau towards Estartit. After the initial asphalt the track became more and more the rough, eventually giving way to a gravel road. After 65 kilometers of riding came the eagerly awaited refreshment center located right on the beach. After a short break and refilling of the drinks, we traversed fast rolling hills alongside small estuaries and canals as we headed inland.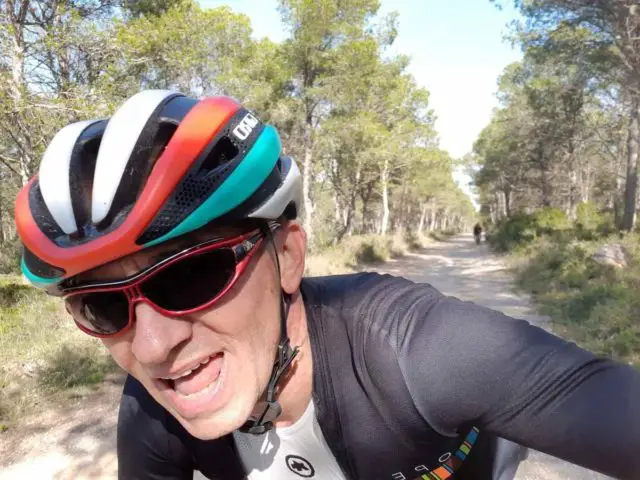 Soon I was riding a sandier part of the course again, which alternated with more sturdy ground, as we meandered to connect the small scattered villages. At 124 kilometers into the ride, Anton Vos, brother of multiple world and cyclocross champion Marianne Vos, captured our suffering with his camera lens. We rode again through damp forest trails and onto the highest mountain of the day, conveniently saved for last. The Assos couple was in my company again, but I could not hold their tempo as some of these grades ramped up to 20%. Ouch.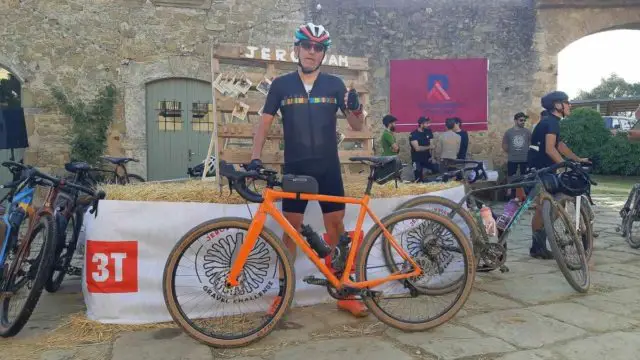 One small descent followed by an equally small climb on gravel took us to the finish line. Six hours and 40 minutes of riding to finish Jeroboam Spain. I am already looking ahead to the 2020 version, which I hope will be lengthened to 300 kilometers!
Jeroboam Spain Images