"The Susquehanna Valley is a region of low-lying land that borders the Susquehanna River in the U.S. states of New York, Pennsylvania, and Maryland. The valley consists of areas that lie along the main branch of the river, which flows from Upstate New York through Pennsylvania and Maryland into the Chesapeake Bay, as well as areas that lie along the shorter West Branch in Pennsylvania." – Wikipedia
The focus of this article is the Susquehanna Valley River Valley of Pennsylvania, the scenic backdrop of unPAved (link to press release).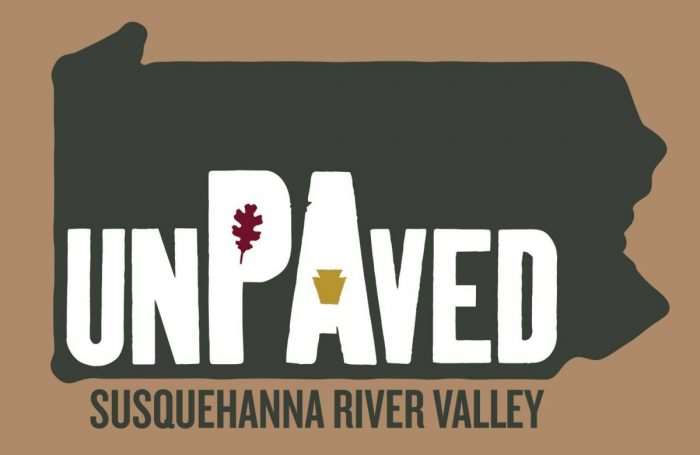 "Easy on the eyes. Hard on the legs."
Promoter extraordinaire, Dave Pryor, thought it a good idea to invite gravel-minded media types to an event preview for unPAved. It took only five seconds before I thought to myself, "I love a good road trip, this is brilliant!", and I gladly accepted Dave's invitation.
Technically, this trip was more of a fly-in excursion versus mega hours stuck in the car, and I arranged a flight with Delta airlines from Gainesville, Florida via Atlanta, Georgia, landing in Lehigh Valley airport, located on the edge of Allentown, Pennsylvania. Ultimately, I landed in Philadelphia and drove to Allentown, but it was better to arrive late and be sleep deprived, than not arrive at all.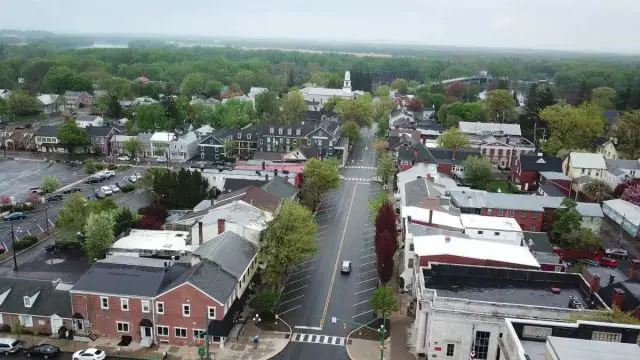 The host town to unPAved is Lewisburg, Pennsylvania, located approximately 115 miles by road transport from Allentown, or approximately two hours of drive time. Wikidea describes Lewisburg, Pennsylvania as "a borough in Union County, Pennsylvania, 30 miles (48 km) south by southeast of Williamsport and 60 miles (97 km) north of Harrisburg. In the past, it was the commercial center for a fertile grain and general farming region. The population was 5,620 at the 2000 census." Lewisburg is also home to Bucknell University, a small private liberal arts college, but with enough numbers to have its own collegiate cycling team.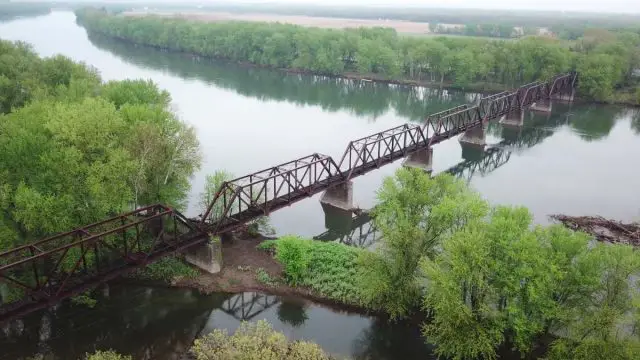 Driving westbound into Lewisburg along PA-45, one is greeted on the right by the sight of a former railway bridge spanning the Susquehanna River. The railway line through this part of the world, originally part of the Lewis, Centre and Spruce Creek Railroad was abandoned by the West Shore Railroad (now the Union County Industrial Roadroad), sometime in the late 1980's.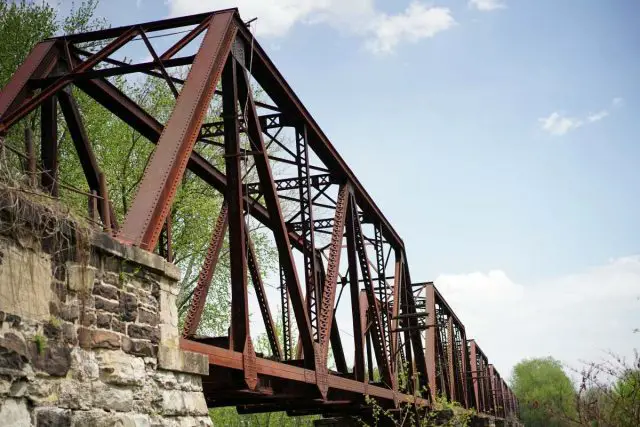 Some of this former railway line was reconstituted as the Buffalo Valley Rail Trail, which also forms part of the unPAved route. In future, it is hoped the rail trail will be extended to include passage across the Susquehanna River, via the former railway bridge, pictured above.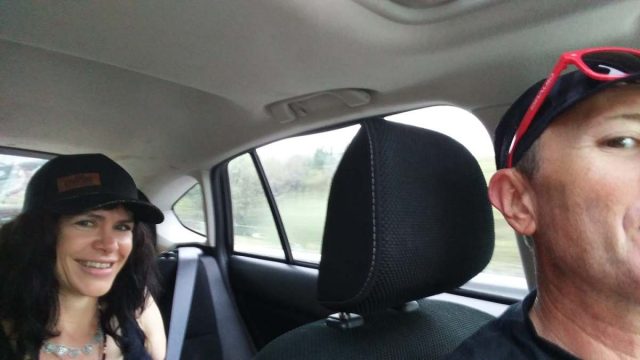 Eager for adventure, Selene Yeager (aka The Fit Chick) and I discussed various methods we could utilize to ride the abandoned bridge on our bicycles, but in its current state of disrepair, that is a serious no-go. It should be disclosed that Selene and Dave, the promoter of unPAved, are a couple. They were my gracious hosts for this event preview, at least in terms of collecting me from the Lehigh Valley airport and preparing a fantastic itinerary for my visit. There's also Mike Kuhn aka "KuhnDog", the other half of the promotion team, and promoter of the original UltraCross event, Iron Cross. This is another must-do event, just around the corner in Williamsport, Pennsylvania.
More facts: If you aren't aware, Selene writes for Bicycling Magazine, and has crushed me in the past at events such as Iron Cross… being "chicked" by the Fit Chick is a pleasure really. For those familiar with the original Iron Cross course, you will undoubtedly remember the Lippincote Trail. During my last appearance at Iron Cross, Selene blasted past yours truly somewhere along that excuse for a trail, and was never seen again. She has bike handling skills on the rocky terrain and beyond, me, not so much. But I digress…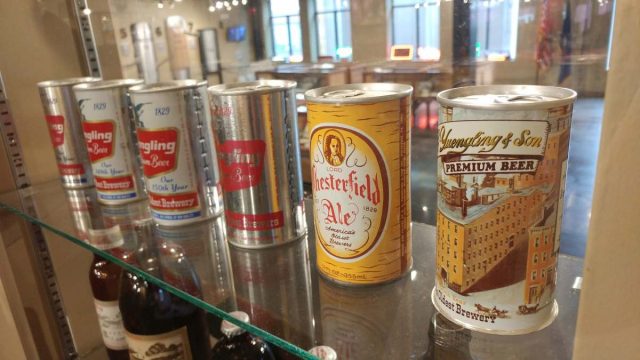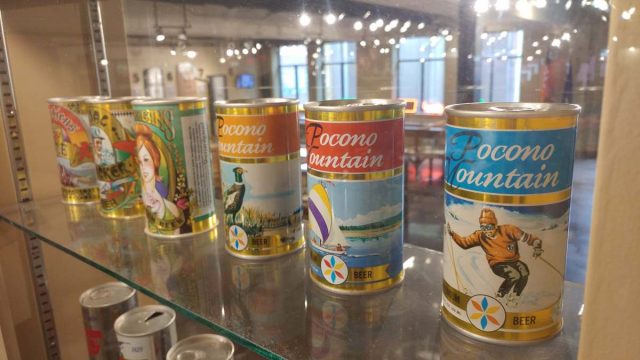 Day one would go as follows; drive from the airport, a quickie stop at America's oldest brewery, Yuengling Brewing Company in Pottsville, Pennsylvania, set up the loaner gravel bike, enjoy a spot of lunch with the assembled unPAved crew, and ride 50+ miles of Pennsylvania gravel roads. No complaints from me!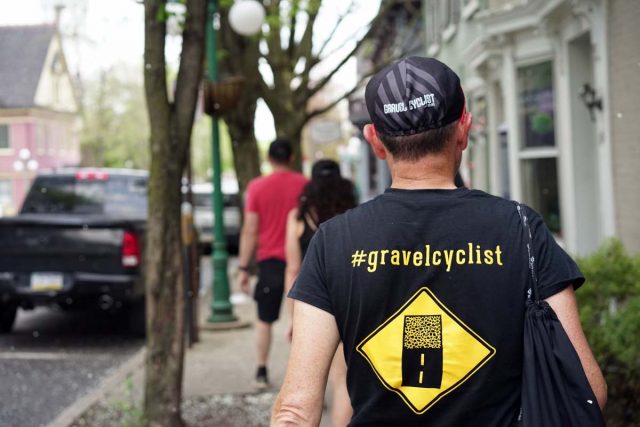 Our first day on the bike would encompass some vistas and climbs of the full monty 120-mile route of unPAved, coming to you on October 14, 2018.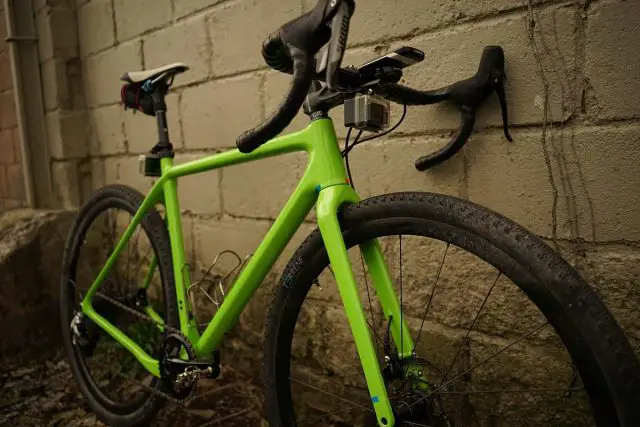 I must pass along a huge thank you to Brett Chadderdon of Valley to Vista Cyclery, for the loaner of an appropriately sized Open U.P. gravel bike. 'Tis a fine machine, one I greatly enjoyed, particularly as I carved a fine line on the many gravel descents that feature along the course. Another fact: This was my first time riding a gravel bike fitted with a 1x / single chainring drivetrain. Yikes!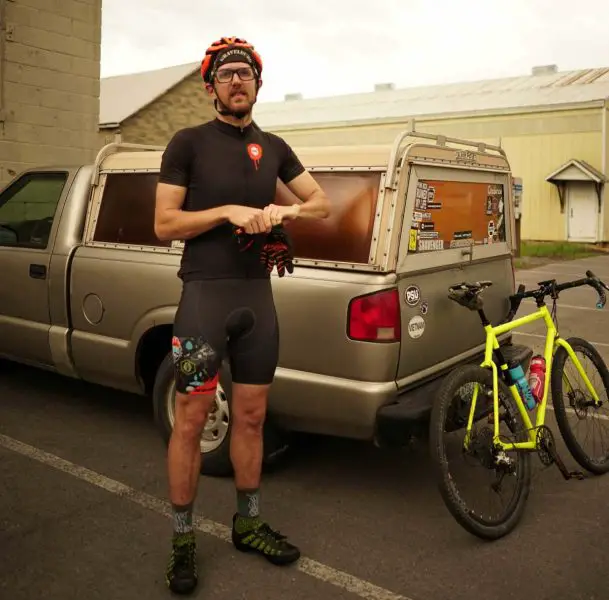 Selene, Brett and Dave would lead the ride, in the company of Jim Cummins (of Dirty Kanza fame), Karen Brooks of Grit.cx and yours truly. Tagging along in the support truck was Mike Kuhn and photographer extraordinaire, Pete Bakken. Be sure to follow Pete on Instagram at betepakkenpetebakken and keystonephoto.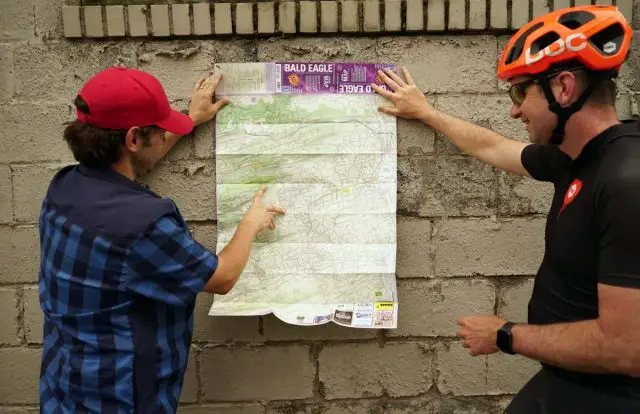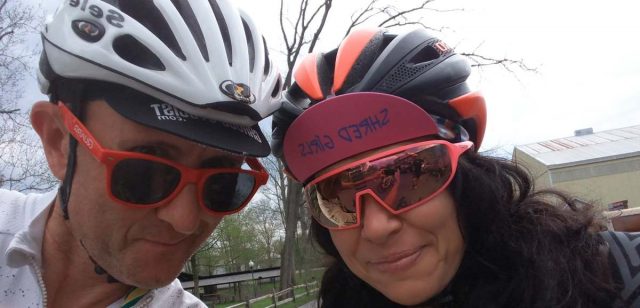 Lewisburg may be the host town for unPAved, but on this day, we departed Mifflinburg, Pennsylvania, a town located at the other end of the Buffalo Valley Rail Trail, some nine miles away. Mifflinburg would serve as a stopping point to one or all (to be determined) of unPAved's routes, and for us, the launchpad to some tasty gravel roads, with plenty of climbing and elevation chucked in for good measure.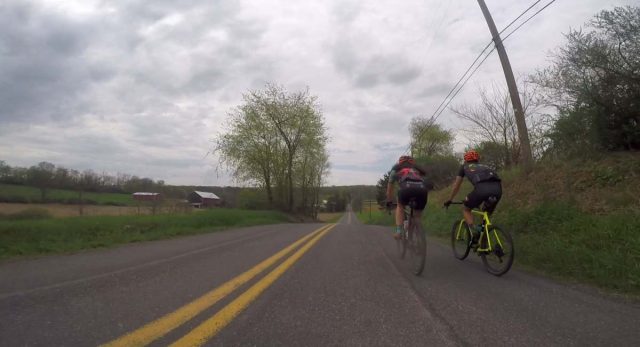 Early on, we traversed several miles of mostly traffic-free pavement, which served as a reminder – Pennsylvania isn't flat! Mile and miles of tough short and steep climbs, followed by a fast descent, speed limited only by your nerves and tickling of your brake lever. Whilst scaling one of the numerous hills, I scrambled for my small chainring, only to recall… "dude, this bike has no small chainring?!" Thankfully, the loaner Open U.P. was fitted with a 40T chainring paired to a 10-42 cassette, which provided a couple of low climbing gears.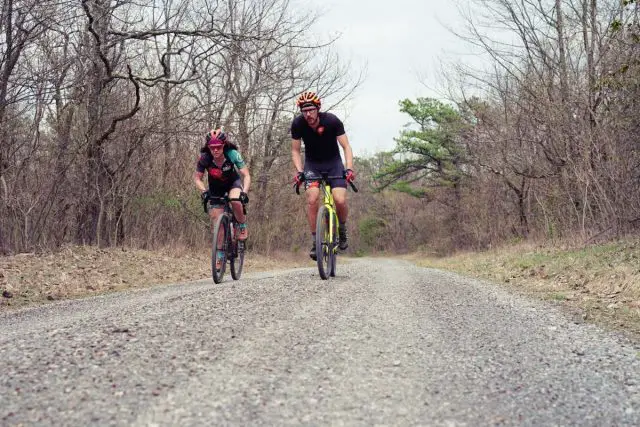 Gravel cycling is a diverse and inclusive genre. It brings together people from all walks of life, sans judgment for one's athletic abilities or bike stylings.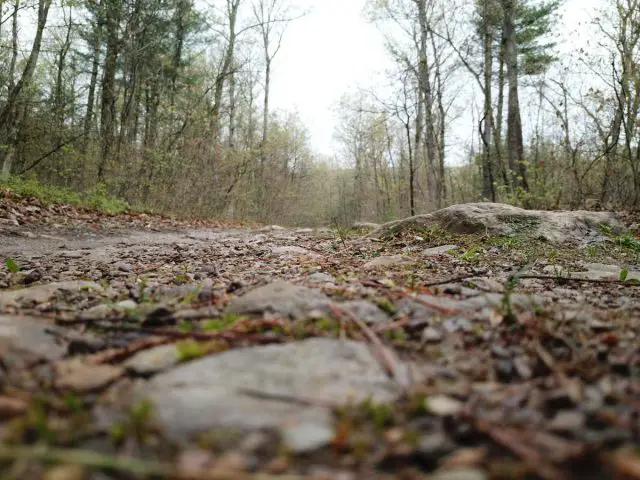 The same can be said of Pennsylvania's gravel roads, at least the diverse part. Above, what I would consider a Pennsylvania "B" road, is strewn with chunky rocks, somewhat reminiscent of a scene from the cobblestones of Paris Roubaix in France.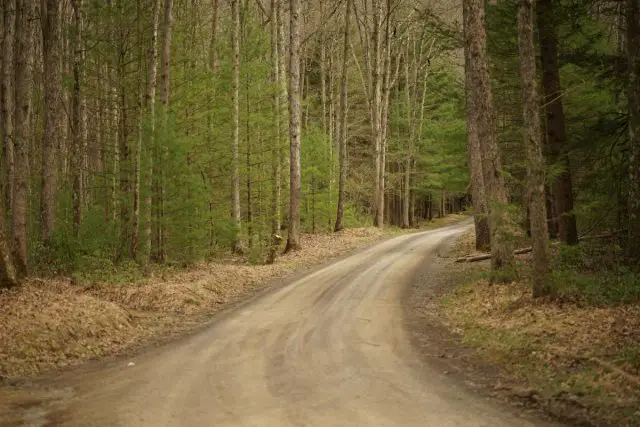 Or, pristine and groomed dirt roads.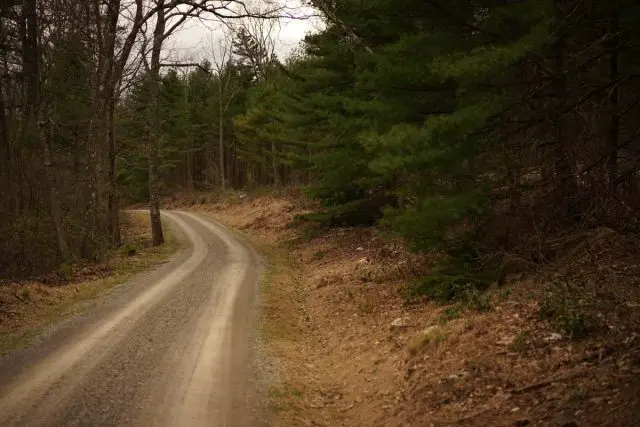 And those with a smooth path made from the passage of vehicles, divided by a crown of loose gravel.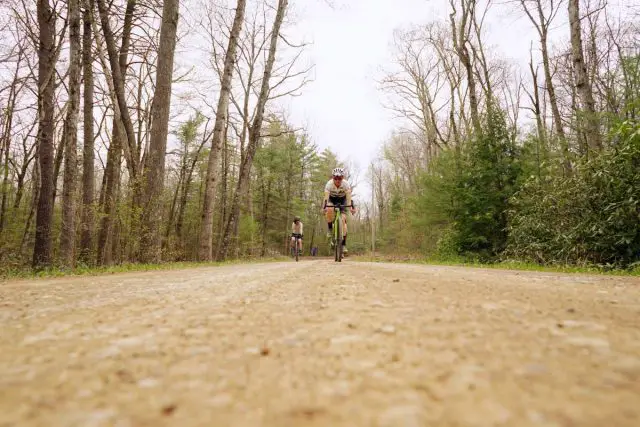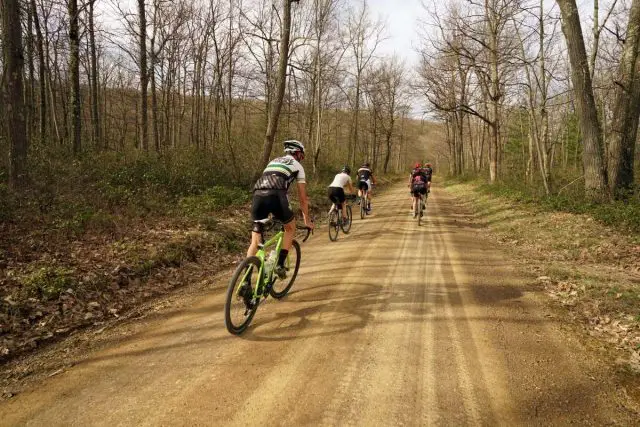 Winter called it quits just a few short weeks ago in Pennsylvania, leaving many of the forests of trees that litter the course, bare of cover, yearning for Spring and a time of regrowth and warmth. Come event day, you can expect tree and leaf cover in abundance, but in the colors of fall (autumn).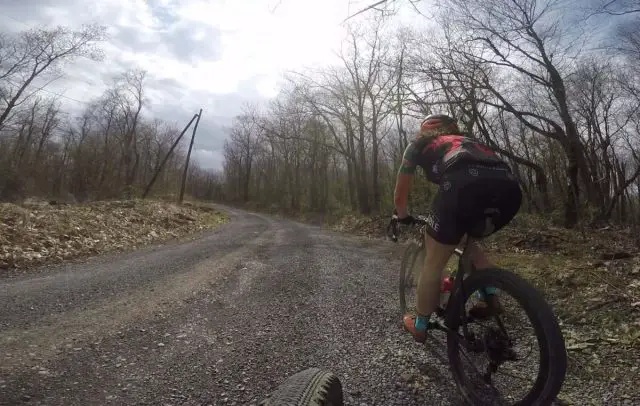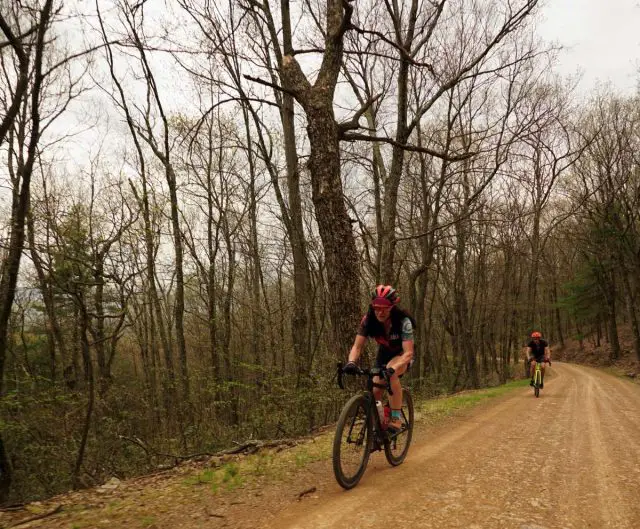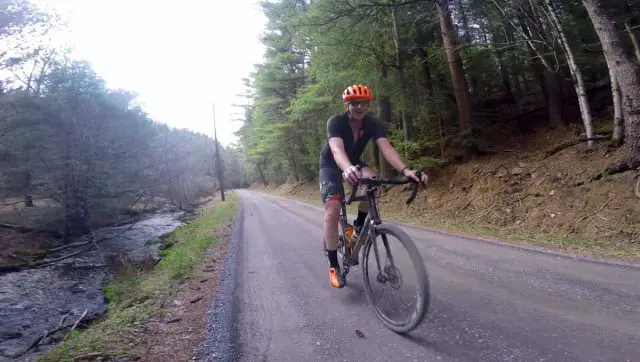 "Easy on the eyes" means gravel roads lined with streams and rivers, a distraction from the "hard on the legs" part of unPAved.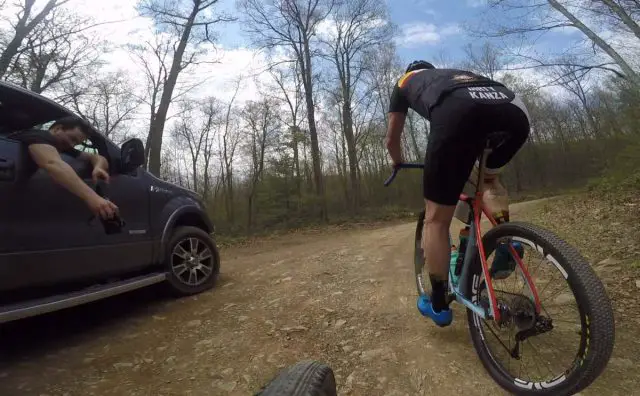 The elevation profile of unPAved isn't all sharp and steep. There are climbs of a decent length but shallower grade, the kind that rewards a focus on cadence and steady effort, instilled by the serenity of the environment around, a slow down in time, the silence broken only by the rhythmic beat of your heart.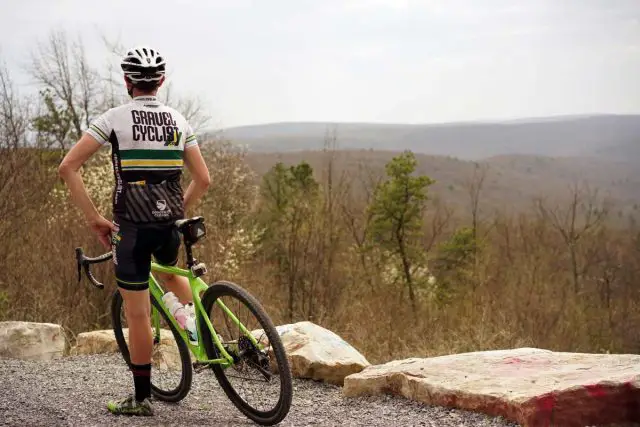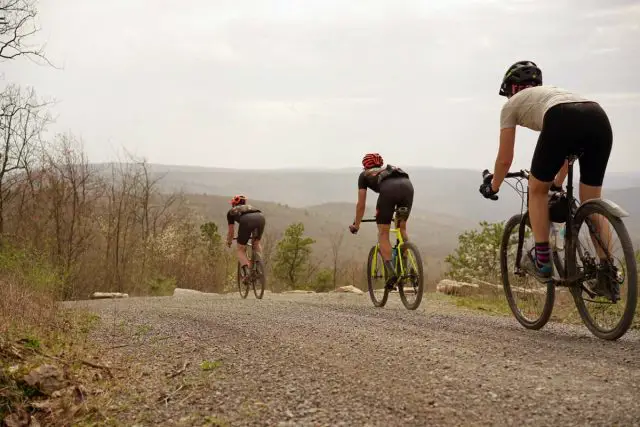 There are descents. A lot of them. A prize for all of that climbing. For some, a moment to freewheel, relax and let the bike run free.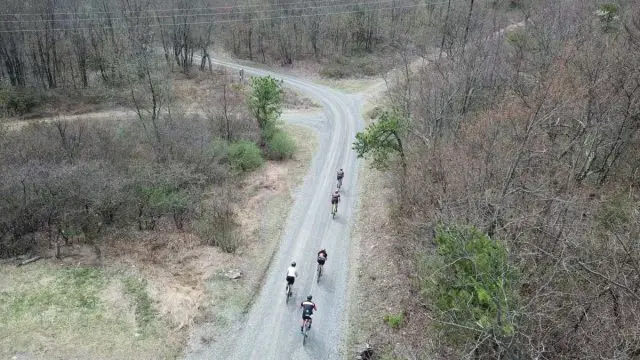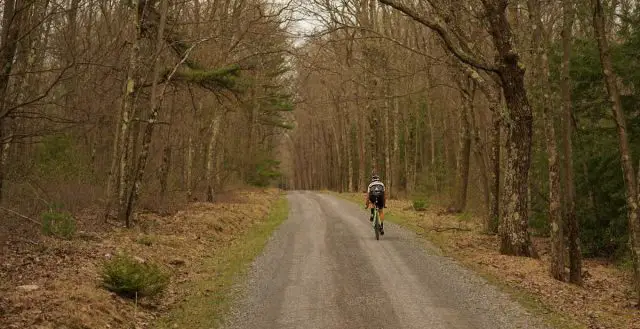 For me, descending is one of the things I enjoy most about cycling on pavement or gravel. The feeling of natural speed, no gasoline required. There's an abundance of this at unPAved.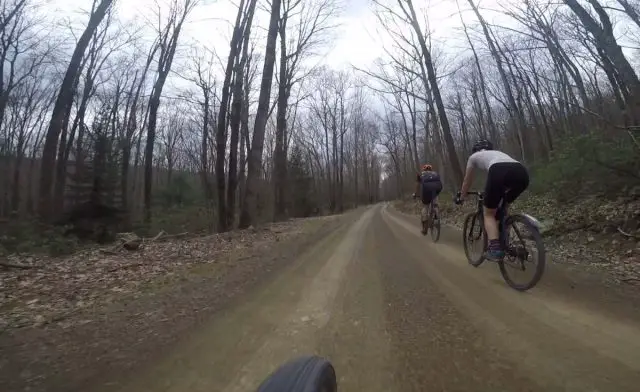 The roar of the wind, no time to relax, pedal hard and fast, but safe and alert.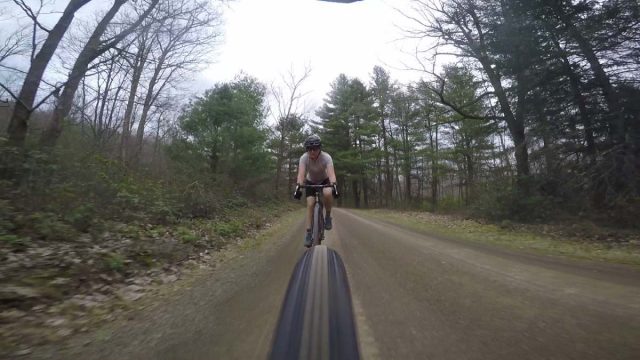 The gravel descents of unPAved command respect. I came close to overcooking it with too much speed upon entry into one tricky corner of note. Pay attention, read the road ahead.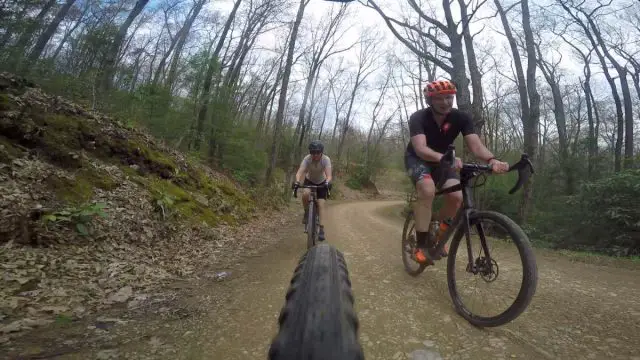 Pulse the brakes, don't lock them, gentle on the turns, no rapid movements, stay composed and relaxed.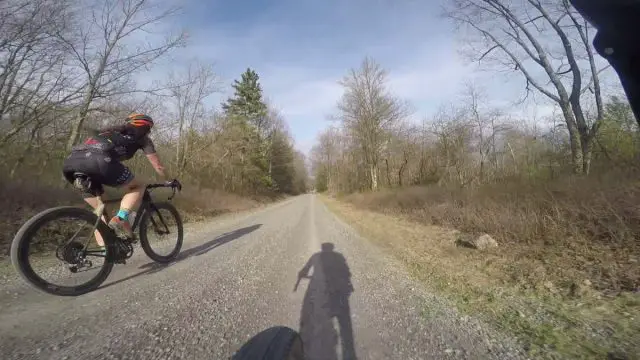 But all the while, enjoy the beauty of the Susquehanna River Valley. It's difficult to summarize my first day's experience of this wonderful environment. Think perfect roads and weather, unPAved is a gravel PAradise.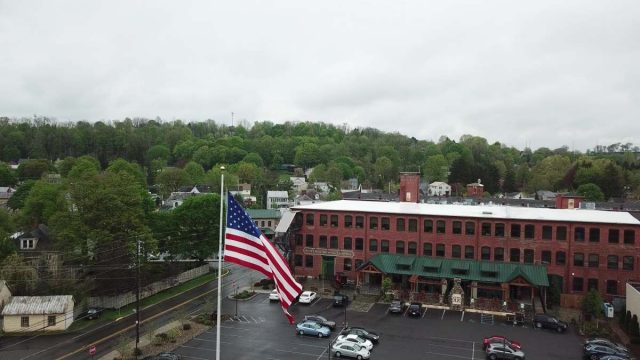 Daylight hours came to a close for happy hour drinks at the Rusty Rail Brewery in Mifflinburg, Pennsylvania.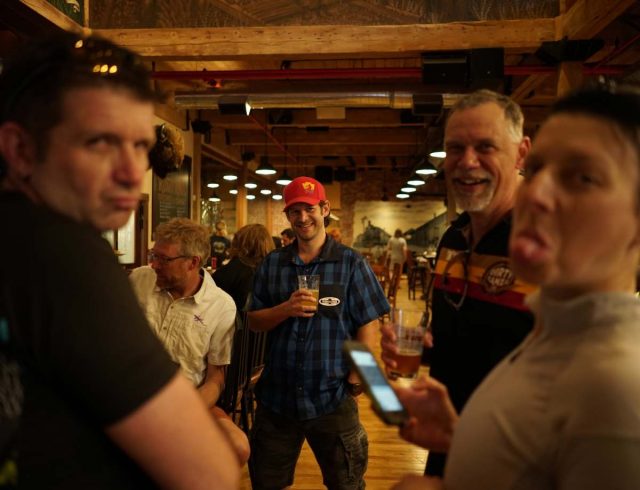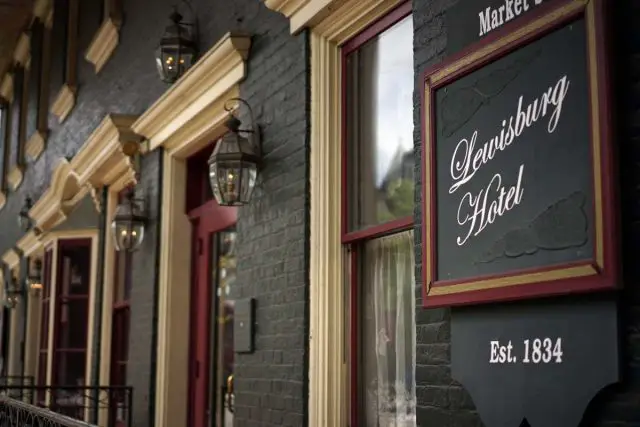 Later, a shift to dinner and our accommodations in Lewisburg, Pennsylvania, the Lewisburg Hotel.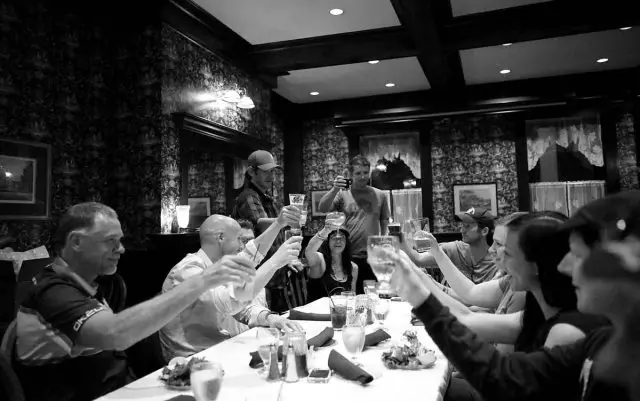 Watch this space for more of unPAved in Part Two, and later, a ride video.
Thanks for reading!
JOM