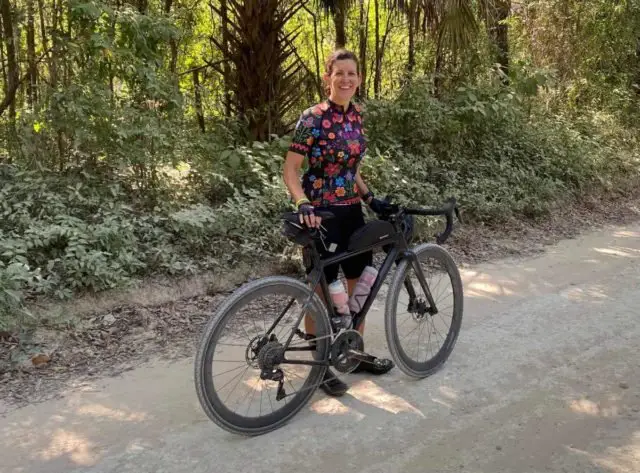 Hey Gravel Fans, guess who's going to Emporia, Kansas? Nope, not JOM (he's sitting out 2021). It's me, Caroline Worrall, the Gravel Newbie. Many things have changed over the last year. After fourteen months of riding almost exclusively gravel, then competing against Ted King in the 177.6 mile , I can no longer be called a gravel newbie. (Okay, to be fair, I only saw Ted King at the start and when he was standing on the podium, but we did start the same time and rode the same course.)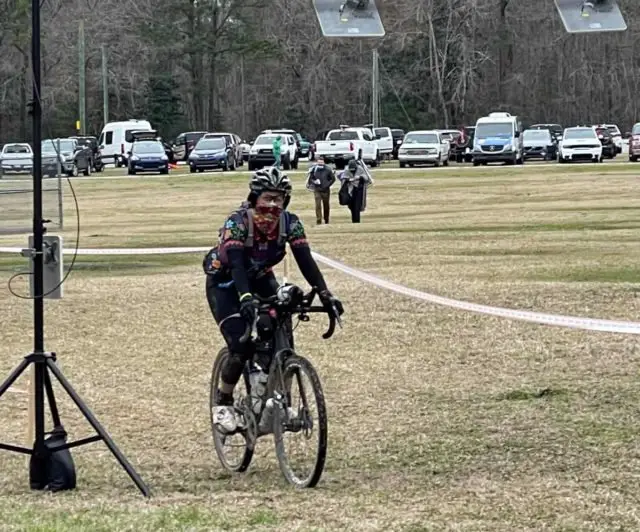 So many things have changed in the past year including the name of the event to Unbound Gravel, but what has not changed is the Flint Hills and the brutality of the course. We will be racing 206 miles this year. (Wait what?!? Where did the extra six miles come from and how do I know that I will suffer through every inch of them?) According to the official course route, the elevation gain will be 11,053 ft and Little Egypt Road will still be part of the course.
Certainly, one thing that has not changed is my nervousness and excitement. I am working on my nervousness by purchasing every item I think I might need. I am also creating lists and calculating the weights of everything I am putting on my bicycle. I'm watching videos and reading race reports (thank you JOM). I have my plane tickets, my rental car, my crew, and my AirBnB. My bike has gone to the local Super Cool Bike Shop for a good bottom bracket cleaning, tire changing, and general checkup. I have waxed my chain, which was easier than it sounds and works like a dream. Did I mention I'm making lists?
I am glad I was able to get to the Moultrie Militia in March (Click here for race report). I learned so much and made a lot of changes to my gear and attitude after that race. Primarily, I determined that 45º at 11 pm at night in Charleston is not the same as 45º in Florida ever. In addition to my failure to wear warm enough gear, I fell in two different puddles rendering my hands frozen and useless. I got to the point where I couldn't even open my gels anymore and bonked hard with about 33 miles to go. Nevertheless, I did finish which is better than a good 20% of those who started.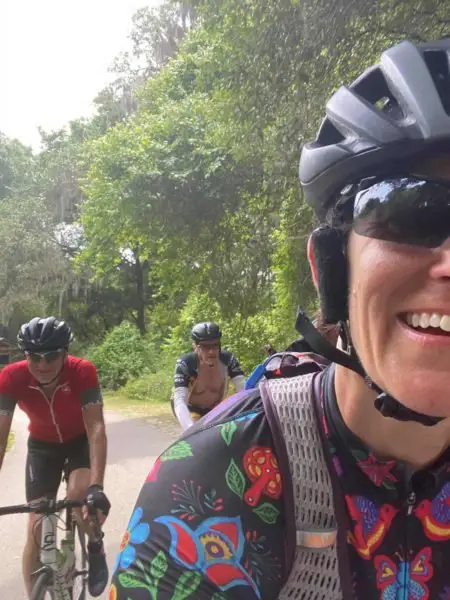 Things I learned: snip the edges of your gel tops so they come off easier, don't bother carrying food unless you can reach it while riding, don't carry a lot of heavy backup equipment if your hands will be too cold to do anything if you have a mechanical, plug the cord into your electronics when you start (when you are cold and tired, it can take forever to get a plug into that tiny slot), and be thankful for the other riders out there. Every time I hit a really dark place, another rider would provide a wheel or a cheerful word. Most importantly eat, eat, eat (and drink too).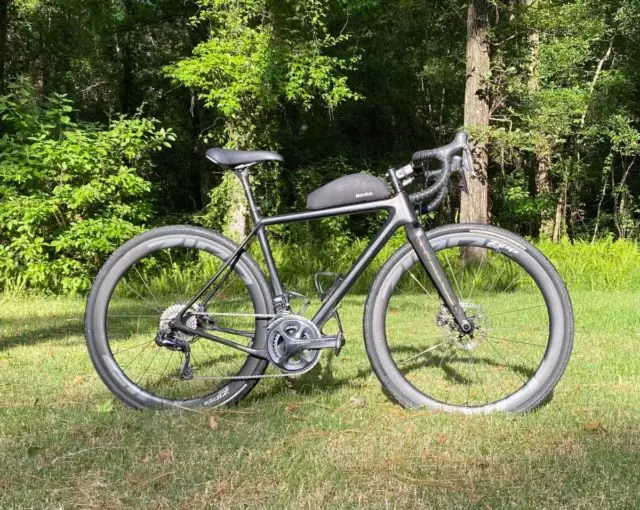 My updated bike set up: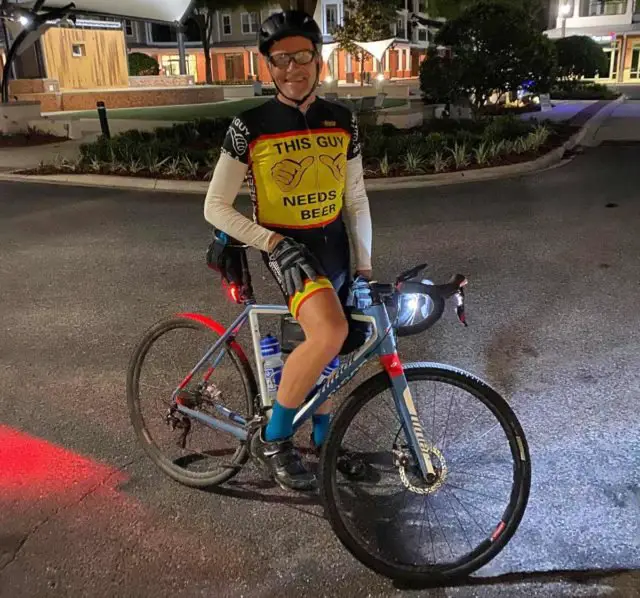 I'm currently planning my drop bags for the checkpoints and preparing for hot weather (currently predicted high of 86º) and a lot of wind. My sojourn through the Francis Marion National Forest at night gave me a lot of confidence in my light setup. It also reassured me that aerobars will be necessary when I hit those lonely last miles riding into the wind. I am confident in my fitness and, barring rotten luck, believe I will make it to the finish line.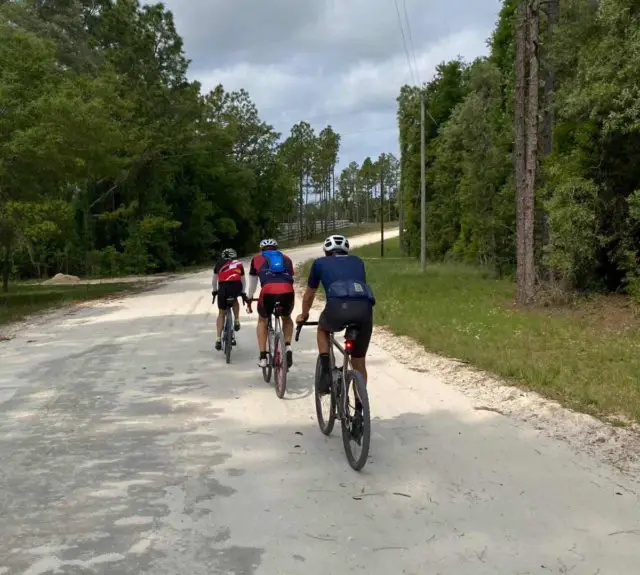 I received so much useful advice last year when I wrote my series. I really appreciate the support I have received from the gravel community. I can't wait to get there and experience everything that Emporia has to offer. If you are there, please stop me and say hi if you see me. If you are not, I rented an inReach Mini (which I have not yet figured out how to work), and should be trackable on share.garmin.com/unboundgravel.
– Caroline