The promoter that brought you the Gravel Epic series is proud to announce the Gravel Epic All-Female Race Team.
Inclusiveness is a key brand value of us, and as fathers of two daughters, Ralph Birke and Tim Kremer, have set themselves the goal of 30% female participants at the Gravel Epic race series.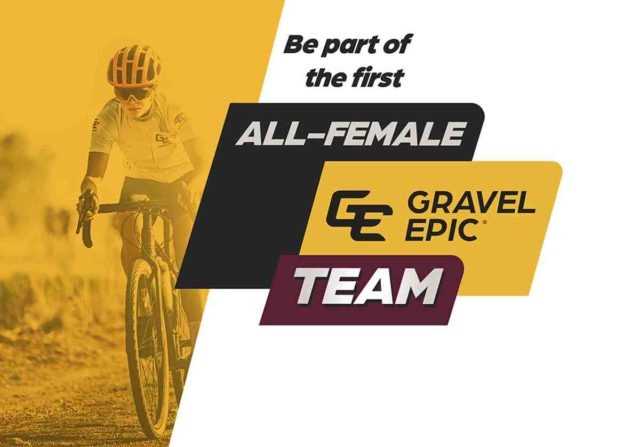 "It is important for us to highlight that whatever a man can do, a woman can do equally good," says Tim Kremer, co-founder of the Gravel Epic race series. " To promote gravel grinding to female cyclists, and to demonstrate that women can compete with men at these endurance events, we decided to form a Gravel Epic female team."
In order to reach as many possible candidates, we decided to launch a European-wide competition, and we will select three riders. Each of them will receive full sponsorship for the four Gravel Epic events and race on a 3T Exploro bike, kindly donated by our bike partner 3T.
We look forward to seeing them competing at the highest level.
Hurry up and participate, you could be one of the chosen ones! And if you know a woman that is up for a challenging adventure, please share this info.