Gravel Epic is a solo, non-stop endurance challenge on epic courses in stunning locations!
This is a race series for serious gravel grinders, and to make it more interesting and challenging, all participants will collect points. The first three overall finishers and top athletes for each age group will be crowned Gravel Epic Queen and Gravel Epic King. All of them will receive free entry to all races in the following year to defend their crown.
Each race will feature two distances: Epic Course and Exploration Course.
The EPIC course is the main race for serious gravel grinders designed to be completed in around 10 hours. The Exploration course is for those athletes who want to dip their toes into gravel racing. It is shorter in distance and requires less technical skills, but it is still a challenging course.
Gravel Epic is a novel gravel race series that is much more than racing a bike. It's about making connections with like-minded athletes, creating lasting memories and sharing experiences. Whether riders participate to challenge themselves, their friends or for overall victory… Above all, it's about having fun!
The journey is the destination, the challenge is the reward.
The First Four Races
GRAVEL EPIC | MARRAKESH, MOROCCO – MARCH 29, 2020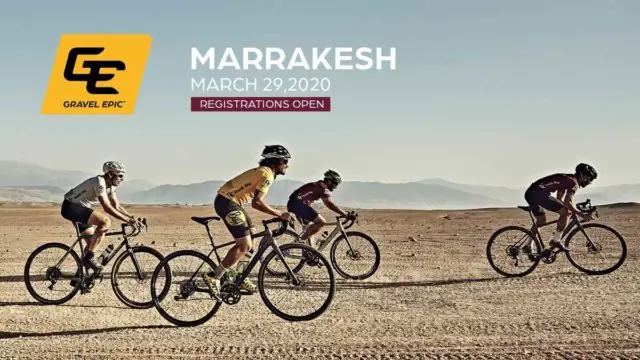 First up in March 2020 is an unparalleled opportunity to explore the beautiful and exotic Marrakesh. After participants arrive they'll have some time to soak up the atmosphere of the city's markets filled with spices, exotic fruits, and handmade artifacts before heading to our base, a luxury camp at the foot of the Atlas Mountains.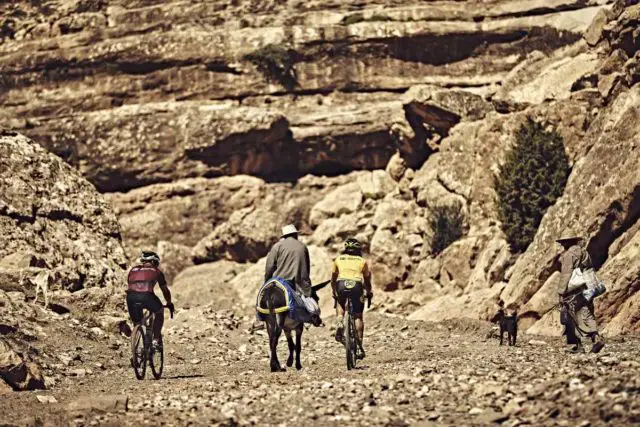 On race day, participants will ride through arid plains to the majestic Atlas Mountains, the highest mountain range in Northern Africa rising to over 4,000m. After a tough but beautiful climb, they will descend into green valleys before finally leaving the mountains and race through the Agafay desert trying to beat the sunset!
GRAVEL EPIC | MT. ETNA, SICILY, ITALY – MAY 3, 2020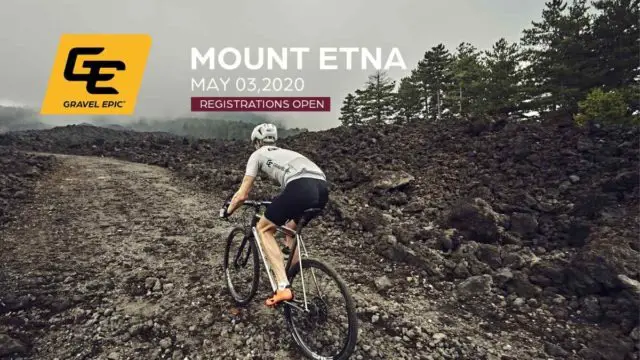 Excellent food, great wines, and dramatic landscapes. The volcano Mt. Etna dominates Sicily's landscape and as soon as you step out of the airport you can see its peak covered in clouds in the distance.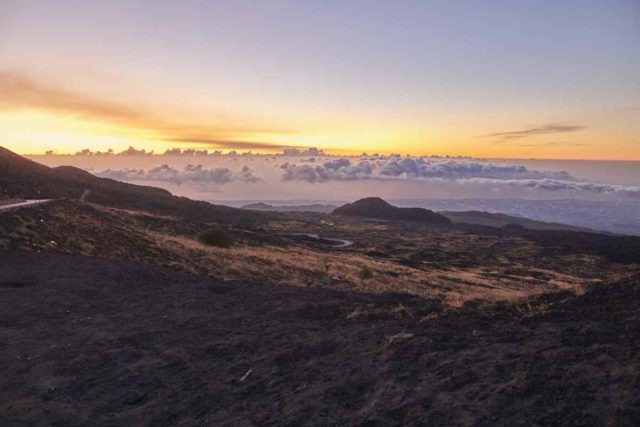 After 15kms of relentless climbing riders will hit a series of small descents and some more climbs. Then this challenging course advances through beautiful, old-growth forests suddenly cut open by lava that ripped them apart and left nothing but black lava fields in its wake. Near the top, at 1,800m participants may even hear the sound of Mount Etna's rumble. A race that is only for the toughest of gravel grinders!
GRAVEL EPIC | BLED, SLOVENIA – JUNE 7, 2020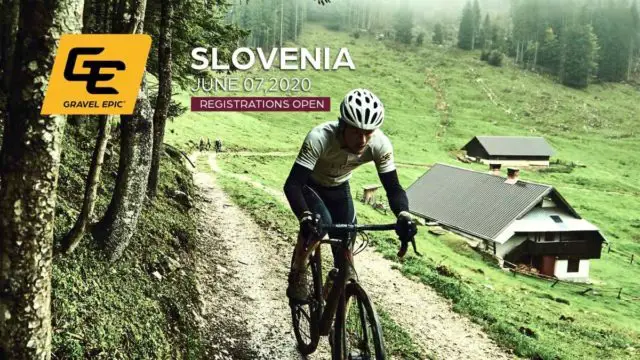 Just outside of Bled with its world-famous lake lies the Triglav National Park in the Julian Alps, a dream come true for road bikers, mountain bikers and now also gravel grinders.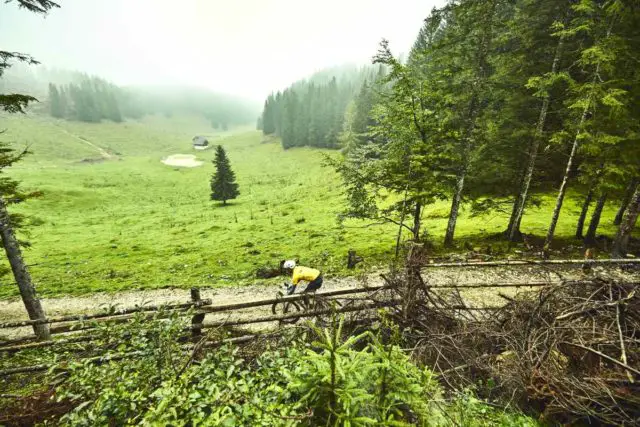 Almost two hundred kilometers of spectacular views, beautiful climbs, and fast descents; the perfect mix of tarmac and forest roads. The sounds of traffic and city life will fade away and soon riders will hear nothing but their tires rolling, chain turning, and heart pounding as they race through this awe-inspiring area. Part of the challenge here is to avoid getting distracted by the fantastic views along the course.
GRAVEL EPIC | GIRONA, SPAIN – SEPTEMBER 20, 2020
Girona! Few places stir up so many emotions for cyclist around the world especially those from Europe. Participants will find out why so many pros and ex-pros have made Girona their home. Nowadays more and more cyclists are also drawn to the region for its amazing gravel roads.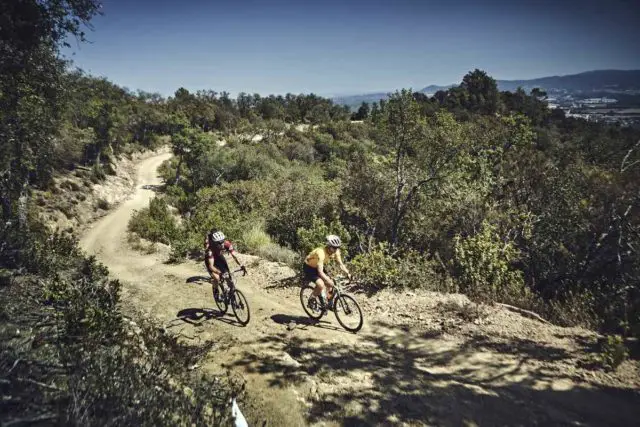 After a quick ride on tarmac out of Girona, the racecourse will take participants past medieval ruins, through historic towns and miles and miles of deserted country roads. The first feed station next to an Iberian church awaits after the first long climb of the day; riders will refuel taking in the amazing view of the mountains on Northern Catalonia.
Promotional Videos
GRAVEL EPIC | MARRAKESH, MOROCCO – MARCH 29, 2020
GRAVEL EPIC | MT. ETNA, SICILY, ITALY – MAY 3, 2020
GRAVEL EPIC | BLED, SLOVENIA – JUNE 7, 2020
GRAVEL EPIC | GIRONA, SPAIN – SEPTEMBER 20, 2020
The Event
The Gravel Epic team is fully committed to ensuring that every race is a high-quality event. The Gravel Epic events are devised to create life lasting memories and provide the athletes with a rewarding experience.
The race entry fee includes:
Race entry to either Epic or Exploration course
Timing services including KOM special section
Gravel Epic water bottle
Food and drinks at feed stations
Organic finisher shirt
Finisher medal
Finisher party
Medical support during and immediately after the race
Customized event photo pack
Gravel Epic events are not only for riders but also for their partners, friends, and family members as well! Each location offers a lot of activities for everyone to enjoy during the race weekend, making it a memorable experience.
Canyoning, river rafting, hiking, hot air ballooning, ATV and market tours, camel rides through the desert, museum visits, historic sites…  Even if they are not into Gravel grinding, everyone is invited to embark on the adventure of a lifetime!

The Founders
Gravel Epic started in 2019 when Tim, Ralph, and Pascal joined forces to develop an international gravel grinding event, reflecting their passion for cycling and combining this with races in stunning locations. For them it's a way of life, an opportunity to explore new cycling locations and connect with cyclists all over the world.
Challenges. Self-discovery. Friendship. Nature… Those are the values that define Gravel Epic.