This article continues from Part One of A Spanish Gravel Adventure: In the footsteps of the Spanish Knight "El Cid", with further details about the route by Timo Rokitta.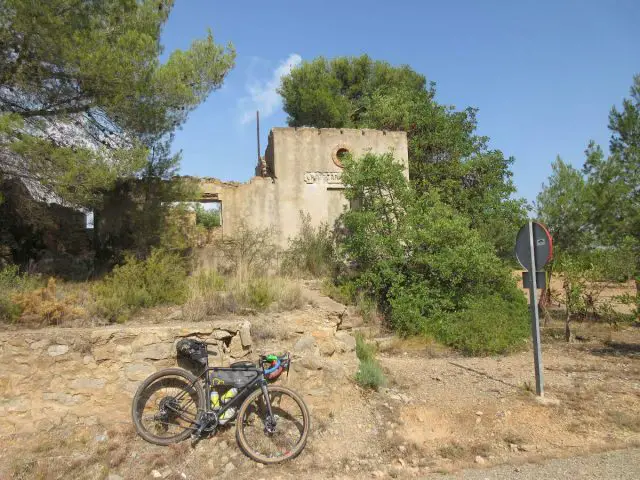 The Way of El Cid for Gravel Bikes
In general, it is possible to ride the route on gravel, but there are exceptions. The Camino del Cid is a long route. This means that in the same days/stages you may find easy stretches of gravel road, normal/complicated or very complicated stretches.
Some sections will see you traveling at 25mph / 40km/hr or more and in others, you will have to get off the bike and push it. The effort involved depends on the strength and dexterity of the cyclists, and the weight of their saddlebags, etc.
In this regard, it is very important to download the MTB topo guide in English. They are quite reliable. Below are links to the pages of each route. In each route page, there is a link in the right column where you can download the MTB topo guides and tracks. Please download and print the MTB topo guides before you travel to Spain.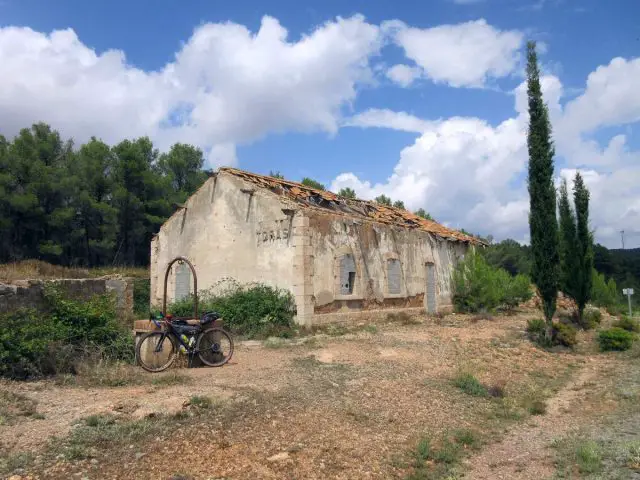 The Stages
For an average cyclist, the stages that you propose are very long and therefore very hard (this is without considering the weather or the fatigue accumulated in your legs throughout the days). In my experience, I would not recommend riding more than 50 miles / 80 km per day (assuming you are in good physical condition). Stating the obvious, how much you ride depends on your overall fitness.
If you want to keep the length of the stages realistic and reach Valencia, then I recommend choosing a mixed formula, combining the MTB route with the road cycling routes. These routes run along secondary roads, and most of them have very little traffic (it depends on the season – holidays – weekends), but I assure you that in my experience, the roads are quiet and peaceful.
The following links you can see general information about the cycle routes by road (pavement). Please remember that in the right column of each page you can download route guides, tracks, accommodations, etc.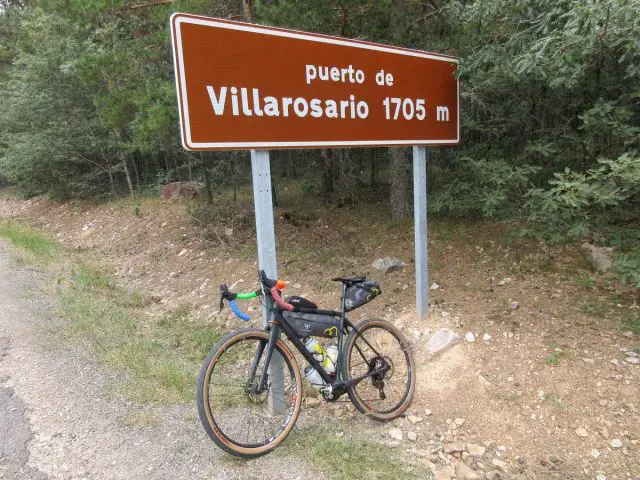 Following are my routes and notes for riding El Cid.
FIRST STAGE BURGOS- SANTO DOMINGO DE SILOS (64 KM)

Burgos – Silos (by MTB route): 64 km.
Difficulty: ***
SECOND STAGE: SANTO DOMINGO DE SILOS – EL BURGO DE OSMA (100 KM)
Silos – Langa de Duero (MTB route): 62 km
Langa de Duero – San Esteban de Gormaz (road cycling route): 19 km
San Esteban de Gormaz – Burgo de Osma -Ciudad de Osma (MTB route): 19 km
Difficulty: ***
THIRD STAGE: BURGO DE OSMA – ATIENZA (102 km)
Burgo de OSMA – Atienza (road cycling route): 102 km
Difficulty: **
FOURTH STAGE: ATIENZA – SIGÜENZA (90 km)
Atienza – Jadraque (MTB route): 47 km
Jadaque – Mandayona (road cycling route): 17 km
Mandayona – Sigüenza (MTB route): 26 km
Difficulty: **
FIFTH STAGE: SIGÜENZA – ARCOS DE JALÓN (108 km)
Sigüenza – Anguita (road cycling route): 28 km
Anguita – Luzón (MTB route): 13 km
Luzon – Maranchón (road cycling route): 12 km
Maranchón – Arcos de Jalón (MTB route): 55 km
Difficulty: ***
SIXTH STAGE: ARCOS DE JALÓN – DAROCA (123 km)
Arcos de Jalón – Ateca (MTB route): 63 km (Warning! You don´t have to reach Calatayud: you have to take the MTB detour after Ateca).
Ateca – Daroca (MTB route): 60 km
This is a very long route. Take care and if you are tired take the road straightly to Daroca.
Difficulty: ****
SEVENTH STAGE: DAROCA – MOLINA DE ARAGÓN (111 KM)
Daroca – Monreal del Campo (MTB Route): 50 km
Monreal del Campo – Molina de Aragón (MTB route): 61 km
Difficulty: *** (Here you can find wind in the opposite direction, if you are tired you can take the road to Molina de Aragón).
EIGHTH STAGE: MOLINA DE ARAGÓN – CHECA (76 KM)
This is a beautiful but hard route by MTB and also for road cycling, this is the reason why it is "short". You can go straightly along MTB route or you can do as follows:
Molina de Aragón – Terzaga (road cycling route, in order to go along a panoramic road section): 44 km
Terzaga – Checa (MTB route): 32 km
Difficulty: ***
NINTH STAGE: CHECA – TERUEL (95 km)
Checa – Teruel (MTB route)
I suggest to get up very early and try to take a walk around the village of Albarracín, considered one of the most beautiful villages in Spain.
Difficulty: ****
TENTH STAGE: (75 km)
Teruel – Rubielos de Mora: (MTB Route)
The first half of the route is along a greenway.
Difficulty: **
ELEVENTH STAGE: Rubielos de Mora – NAVAJAS (MTB route): 78 km
This is the most difficult stage and also one of the most beautiful. In the first half from Rubielos to Puebla de Arenoso, you have to take the paved road. It´s nice to cycle but depending on the day there may be some traffic. However, it´s a popular road for cycling so you likely won't be alone. The second half of the route is very hard, so save something for this. The section between Montanejos and Caudiel is very hard, but you have two different options by road or paths (see page eight of MTB "La Conquista de Valencia – Conquest of Valencia" guide.
TWELFTH STAGE: NAVAJAS – VALENCIA (77 km)
This stage is not difficult but the last 50 km of the route is complicated. There are many roads and highways that cross with many cities and towns to Valencia (quite a different landscape from the others before!) Be patient. It is best to take a bath on a beach and rest for a while before arriving in Valencia!
Difficulty: **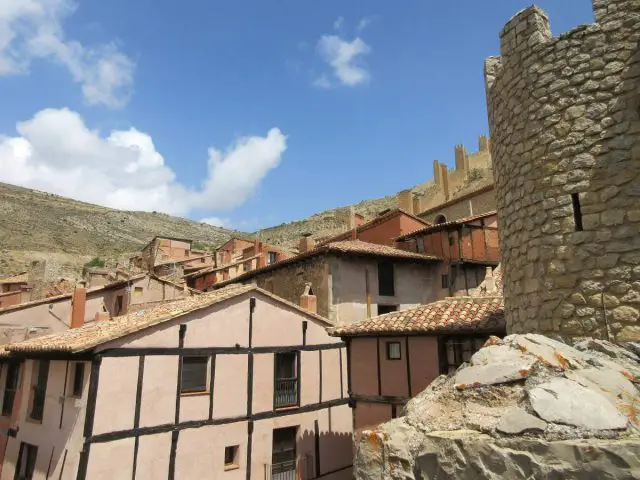 Accommodations
This is a very important subject. Take a look at the "Accommodations" section of the El Cid website. It´s important to learn ahead of time if storage is offered for bikes. The best way is to send a email to the accommodation and ask if there is any problem to store the bikes. I have written an example for you in Spanish (not all establishments speak English) that you can send to the accommodations that you request (in summer is very important to book in advance):
For Booking:
Buenos días.
Somos XXXX cicloturistas que vamos a hacer el Camino del Cid. Queríamos reservar XX habitaciones en su establecimiento para el día XX de agosto. En este sentido quería consultarles:
Precio de la habitación.
¿Hacen descuento al mostrar el Salvoconducto, la credencial del Camino del Cid?
El precio, ¿incluye el desayuno?
Llevamos bicicletas bastante valiosas: ¿tienen un sitio seguro bajo llave para guardarlas?
Muchas gracias. Atentamente
English Translation:
Hello. We are XXXX cyclists who are going to do the Camino del Cid. We would like to book XX rooms in your establishment for the day XX of August. I would like to know:
Price of the room.
Do you give any discount when showing the Safe Conduct letter, the credential of the Camino del Cid?
Does the price include breakfast?
We have quite valuable bicycles. Do you have a secure place under lock and key to store them?
Thank you very much.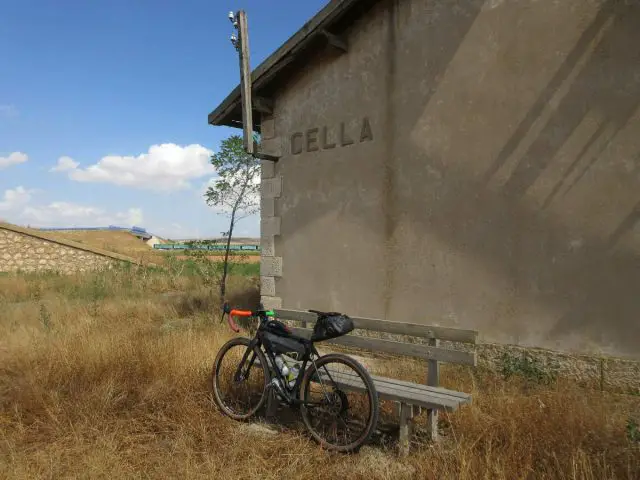 The Safe Conduct Letter
The Safe Conduct letter is a personal credential that gives you some benefits in your travel, such as discounts in some accommodations. For more info please follow the link to the Safe Conduct page.
The El Cid organization will send your Safe Conduct letters as well as their tourist brochures (they are written in Spanish written, but the maps are very useful).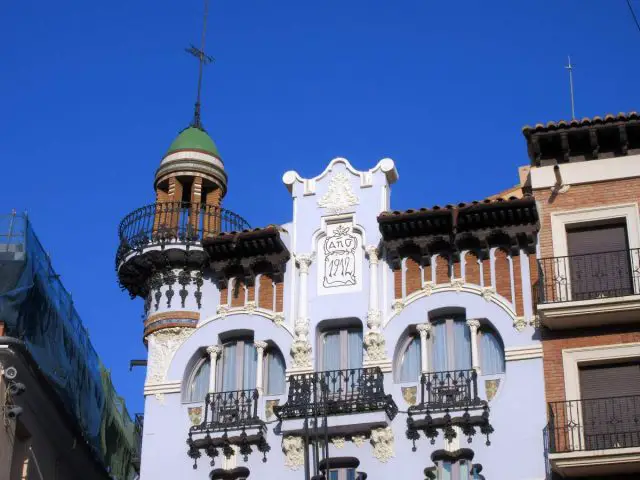 General Recommendations
Leave early in the morning! Take care of the sun. Always depart before 08:00. Although mornings can be fresh or slightly cold, between 12:00 p.m. to 7:00 p.m., temperatures can easily exceed 26 degrees Celcius / 79 degrees Fahrenheit (all of the El Cid feature a climatologic table with average temperatures, daylight hours and rainfall).
Bring water, food and bike spare parts. It is very important that you read the tips that appear in the El Cid FAQ's section.
It is very necessary to download the tracks into your GPS or smartphone. Even though the routes are signposted, some signs are hidden behind foliage, etc. Also, most cities and towns are not signposted inside.
Bring copies of the guides in English: they are very useful!
If you feel tired, take the road cycle route (pavement).
Please follow this link if you want to know more about The Way of El Cid.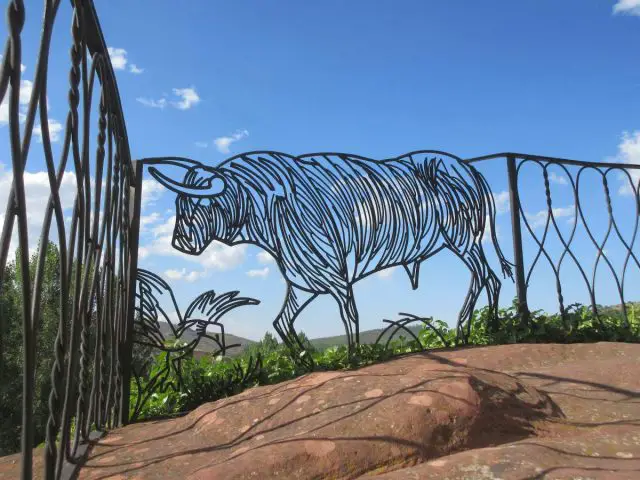 If you have any questions, you can reach me through the Gravel Cyclist contact page. The guys at Gravel Cyclist will put you in touch with me.
Because of the length of the stages and the sunny weather (August is the hottest month in Spain), your trip should be about fun and adventure. What we rode in 12 days we recommend most do in 20!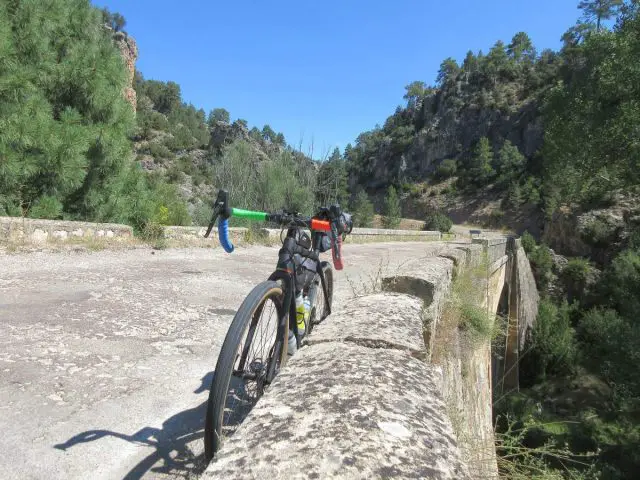 Once you have completed your journey, you are going to know a different Spain; you will travel across sparsely populated territories with large natural spaces, peaceful towns, and villages. There is much history and cultural heritage. You are going to enjoy your trip for sure!
Photo Gallery from the Journey
Thank you so much to Timo Rokitta for this superb contribution!
If you have a Gravel Cycling experience you'd like to share with our audience, please contact us.