We were inspired by the Hollywood movie "El Cid" starring Charlton Heston and Sophia Loren. We were so excited about the scenery and history, that we decided to explore this part of Spain with our gravel bikes.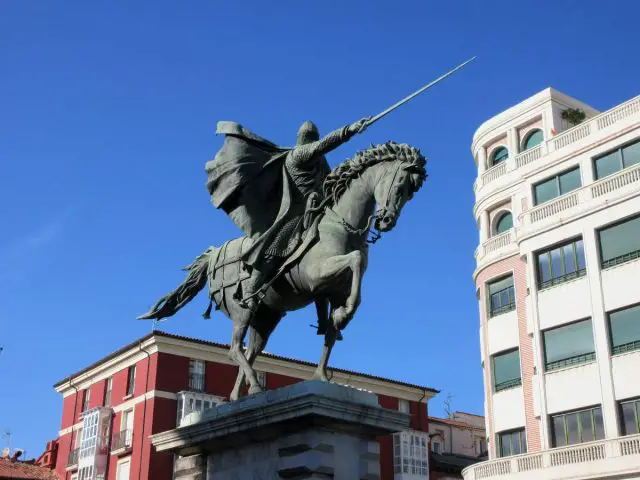 On the homepage of the "Camino del Cid", we found a lot of information about the route as well as file links for our navigation computers.
On the 1st of August of 2018, we started in front of the cathedral in Burgos, where "El Cid" and his wife Dona Jimenea are buried. The gravel roads led first through huge sunflower fields to the monastery in Santo Domingo de Silos.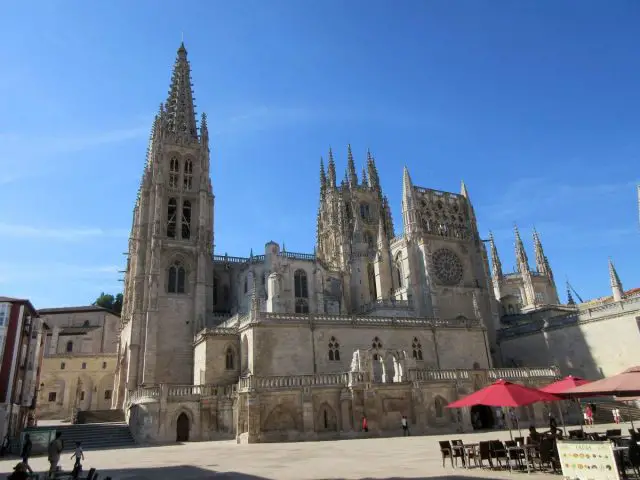 After the Yeca Gorge, the track was very remote and the temperatures soared to 39 degrees Celcius. In the historic city "El Burgo de Osma", we visited the old town and the cathedral.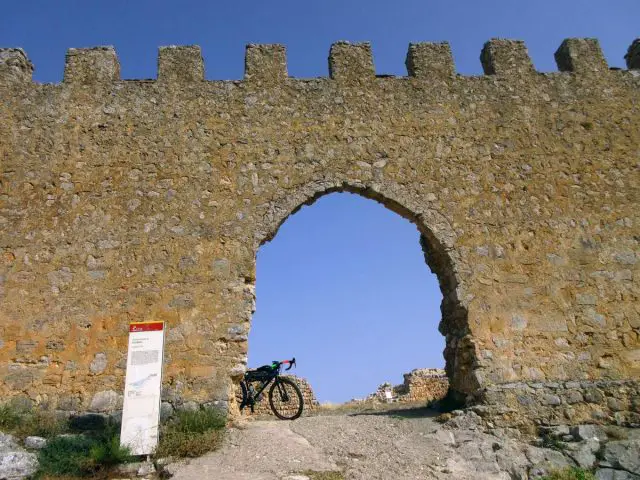 The next morning, a steep path led up to the largest Arab fortress in Gormaz. From here we had a great view over the barren landscape.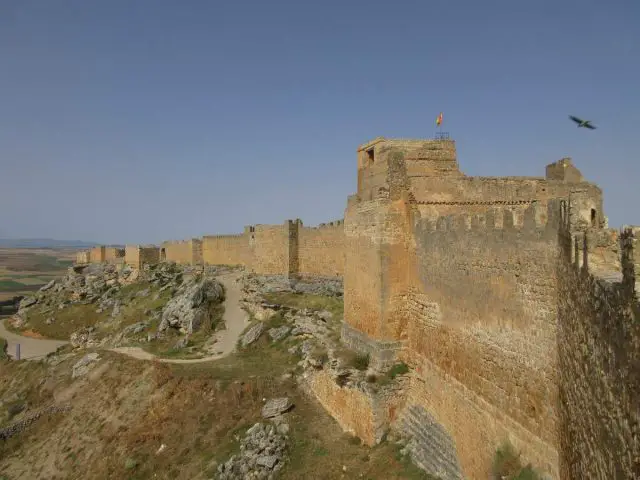 In very hot temperatures we went to Atienza, a small town in the middle of nowhere. In Jadraque we rode over a slope with 25% gradient up to the castle of "El Cid".
The small town of Sigüenza, with its historic old town and mighty castle, was another milestone in our journey. The area then became even more remote and we saw nobody for hours.
Only in the canyon in front of Arcos de Jalon did we encounter a few cars. The landscape afterwards resembled the southwestern United States. The old town of Daroca, which was surrounded by a beautiful city wall invited us to another night. In "El Poyo" stood statue of "El Cid", we took some photos and rode to "Molina de Aragon".
This was followed by two days when we almost only rode mountains. We rode past great rock formations and came to "Albarracin", the most beautiful city in Spain.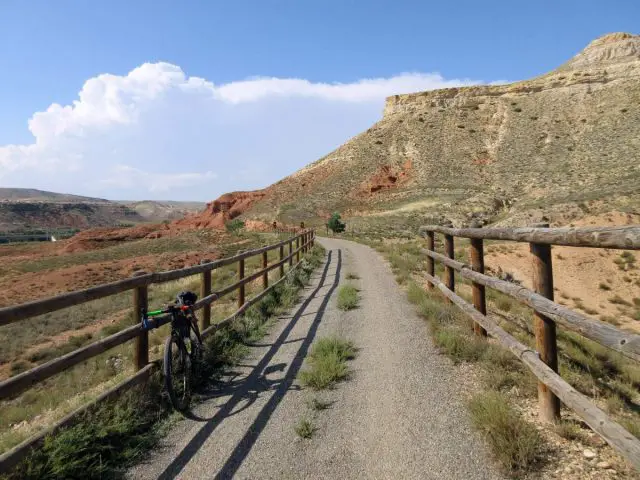 In Cella we came to the bike path "Ojos Negros", which leads over 200 kilometers almost to the Mediterranean Sea.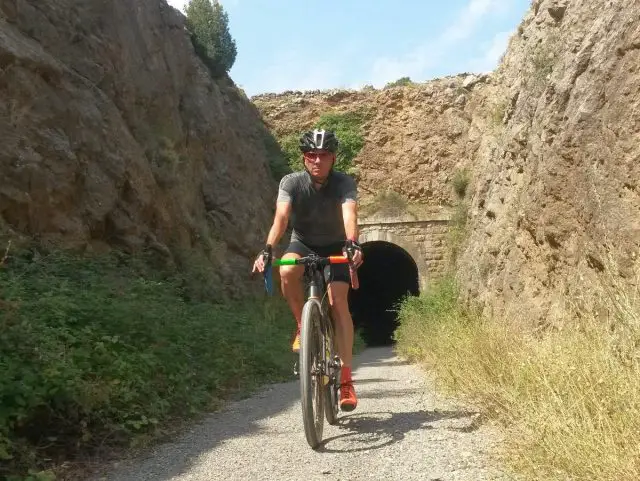 This path is a true dream. It leads through wild landscapes with innumerable tunnels and viaducts.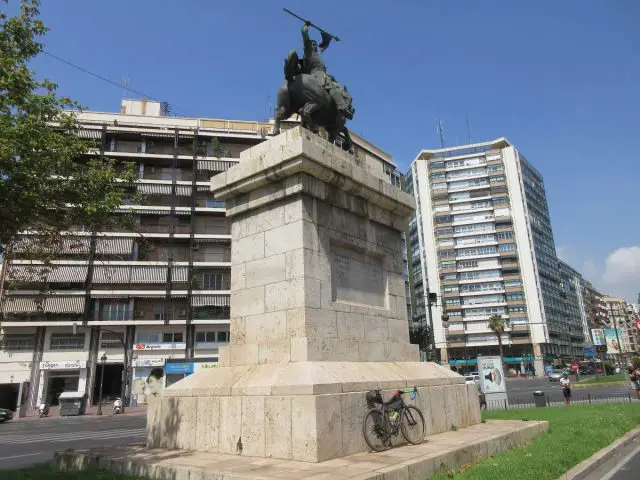 After 11 days we stood in front of the statue of "El Cid" in Valencia.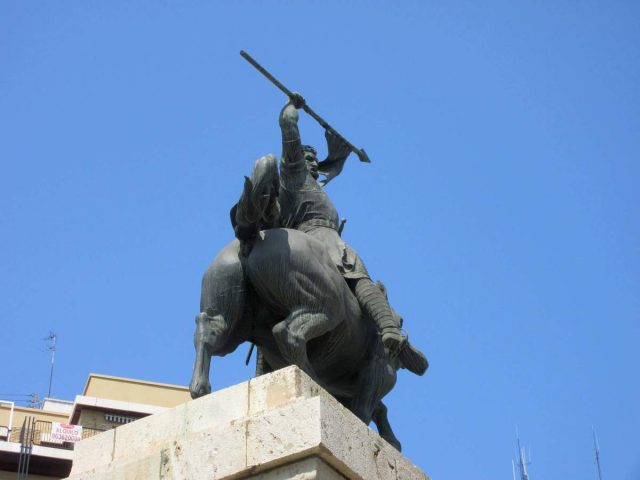 We have experienced ancient Spain with its endless sierras and historic small towns in approximately 1,000 kilometers.
Photo Gallery from the Journey
More Information is available at https://en.caminodelcid.org
Thank you so much to Timo Rokitta for this superb contribution. Part Two with more photos and further information about El Cid for Gravel Bikes will be coming soon, watch this space!
If you have an experience you'd like to share with the Gravel Cyclist audience, please contact us.