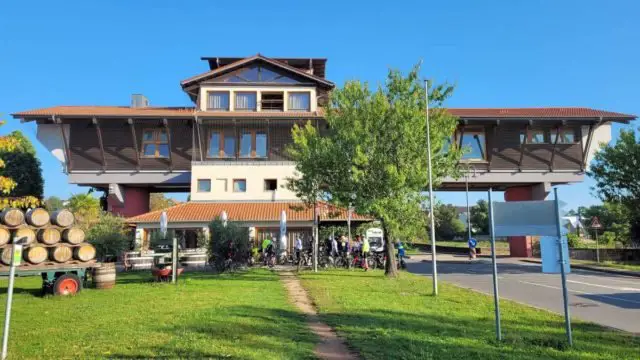 It's almost the end of the season, but there's always time for Timo Rokitta to squeeze in one last gravel event in 2021. At the end of a year when only a few gravel events took place, the organisers of the Nibelungen gravel ride invited gravellistas to their traditional "last season ride".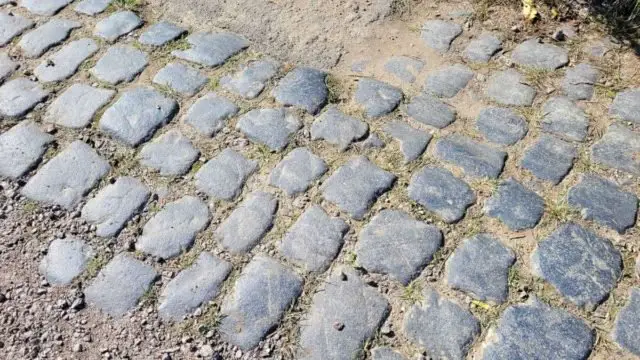 One week after the Paris-Roubaix professional bike race in October 2021, the final lap on the "German Wine Route" was on the way with WST-RBX (Weinstrassen-Roubaix).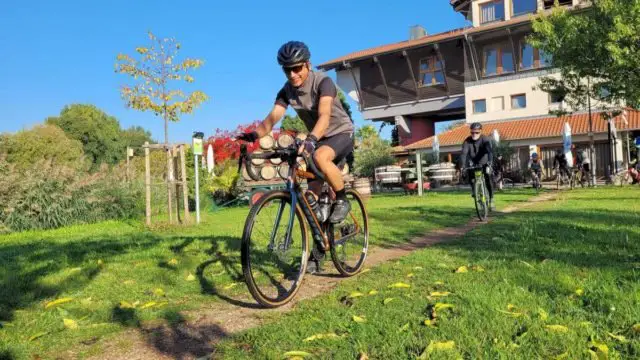 Almost 40 gravelers started at the "German Wine Gate" in Bockenheim with a cool 8 degrees and a blue sky. Then it went to the most beautiful cobblestone roads on the "German Wine Route". A total of 10 kilometers of more or less bad cobblestones had to be tackled on the 80-kilometer route.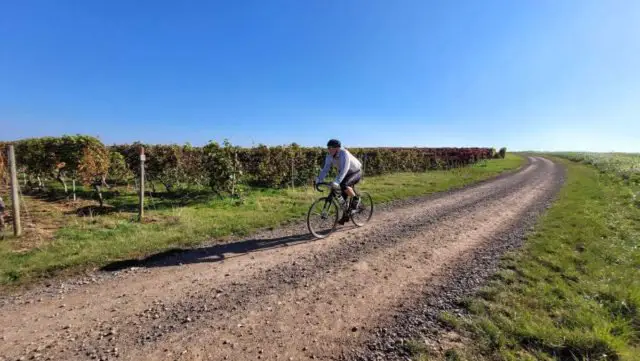 The second half of the track consisted of up and down hills. Some tricky single trail got the pulse racing. The Gravelers enjoyed beautiful views of the Rhine Valley from the old "Neuleininger Castle".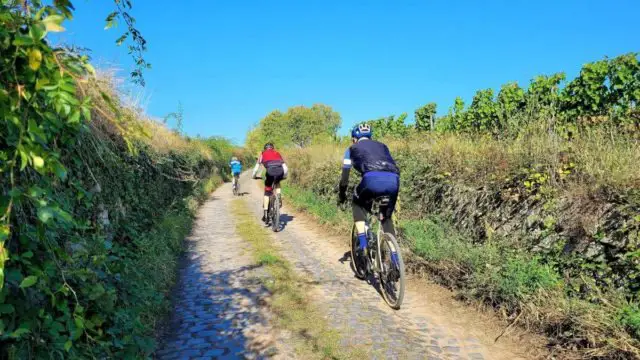 The final climb was the toughest of the whole route. The notorious "Wall of Asselheim" features a maximum gradient of 22%, which forced some to push the bikes. At the end of the ride, almost 1.500 meters of altitude came together and all participants were enthusiastic about the experiences of the day.
Additional Photos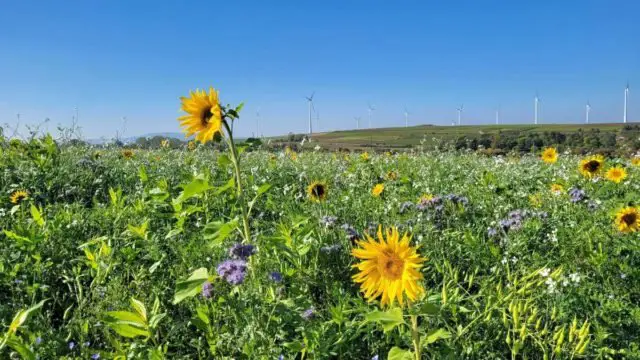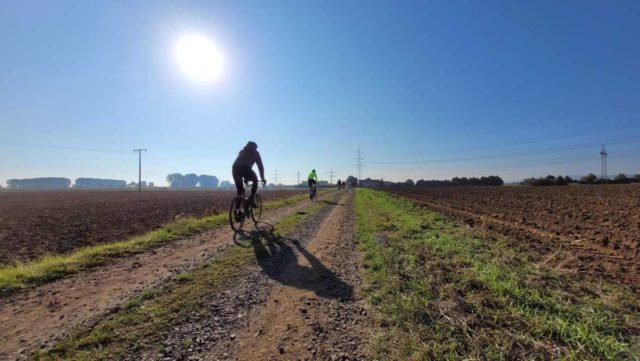 The Track – https://www.komoot.de/tour/360141410