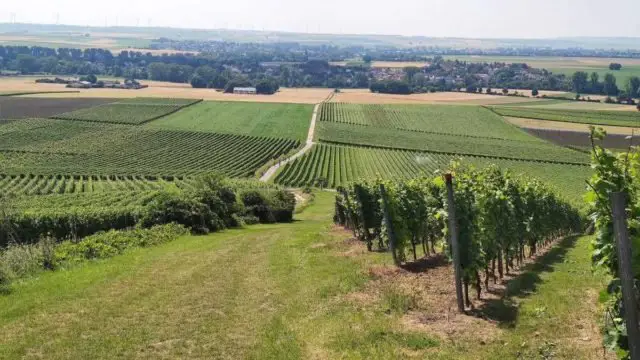 Just in time for the beginning of July 2021, the corona restrictions in the federal state of Rhineland-Palatinate were further relaxed. Thus, the Nibelungen gravel ride could take place for the fourth time! This meant every gravel cyclist attending got their money's worth, and for 2021 there were three different routes to choose from.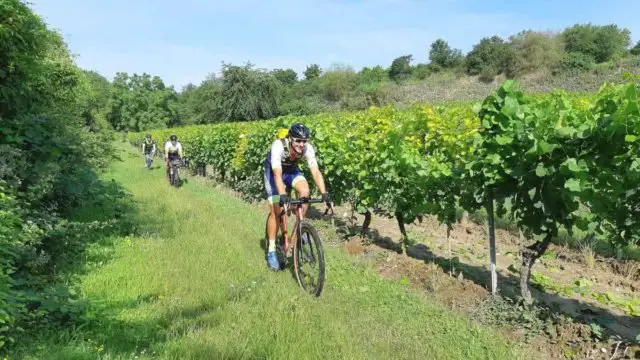 Near the beginning the track was identical on all routes – it went over the hilly and bumpy "Rheinterrassenweg" high above the river Rhine through extensive vineyards. The short stretch of 60 kilometers was perfectly suited to get a taste of gravel and pave for any gravel beginner. The 80 kilometer lap was a bit more demanding but still relatively easy to ride.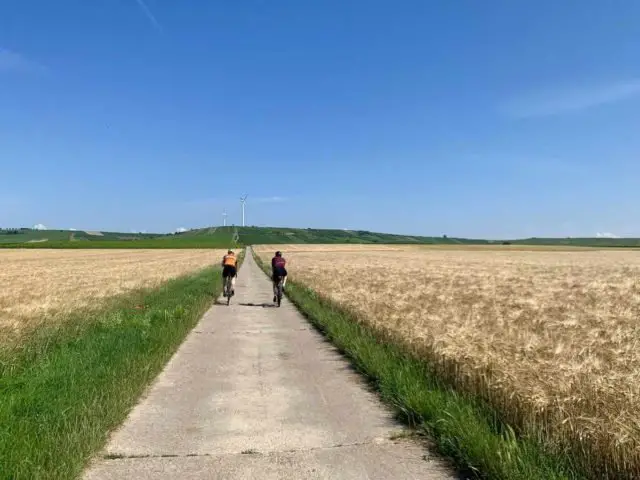 On the 130-kilometer route, things got harder. The cobblestone passages in particular sapped the graveler's strength. Former professional cyclocross racer and multiple German cyclocross champion, Jens Schwedler from Hamburg, even came to the "Nibelungen City Worms" to be sold on the Nibelungen gravel ride, which is already legendary in the scene!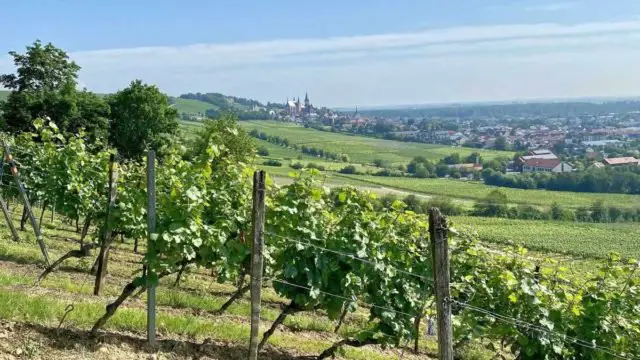 For the riders who rode the 130km course, they were rewarded with fantastic views of the Frankfurt skyline and the river Rhine plain. The organizer also built in a special treat for participants of the 80km and 130km distance; their routes passed the quaint little "Cafe Ernie & Illi" on the historic market square in "Nierstein", and were able to sample the delicious cake buffet.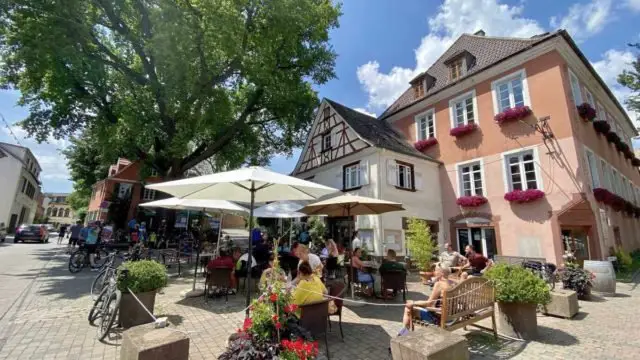 The last part of the route was identical for all distances. It was relaxed on gravel along the river Rhine, but "relaxed" was again relative. Participants had to sometimes carry their gravel bikes over fallen trees or ride through knee-deep puddles.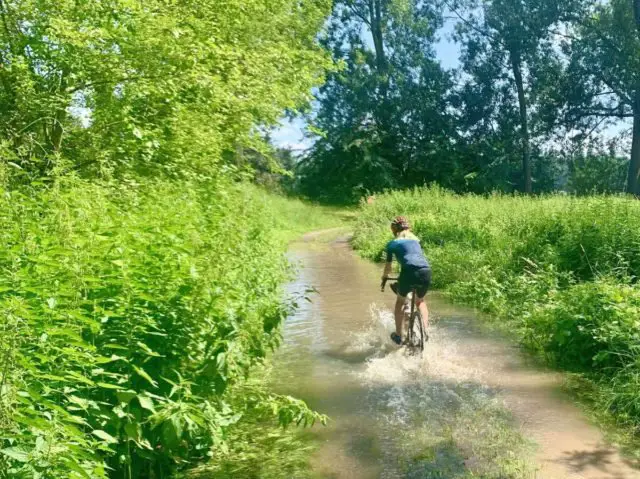 In addition to the legendary flambé salmon, there were also cool drinks at the finish. The physio department of the hospital offered a relaxing massage for the heavily stressed gravel cyclists!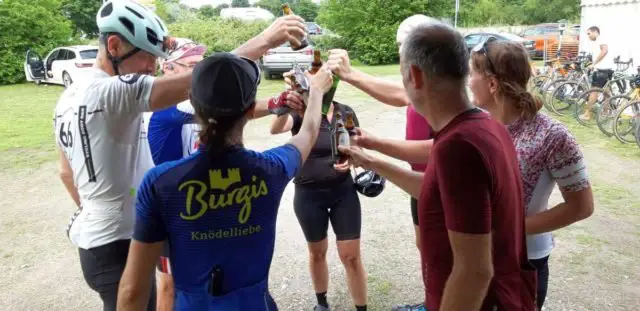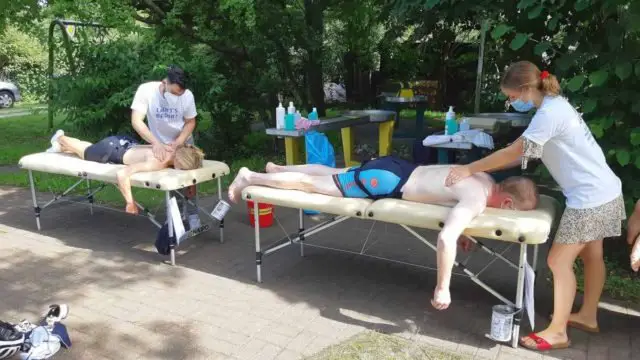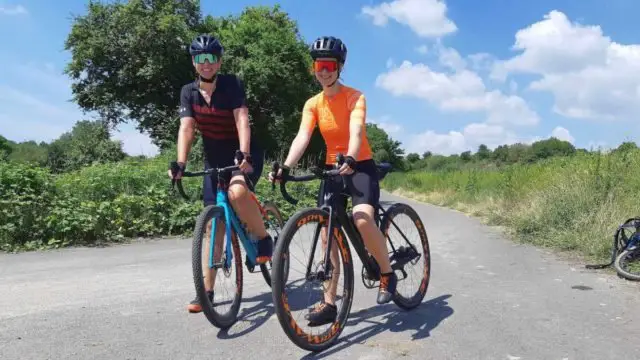 A prize drawing for the participants rounded off the event. As a result, after an eventful day for the participants, the amount of EUR 4,045 was raised for the children's clinic at the Worms Hospital.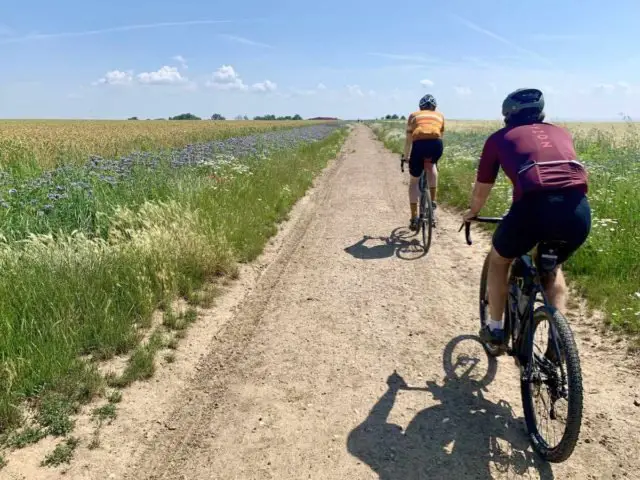 According to the organizer, there will be a very special event for the fifth anniversary in 2022. We are very excited!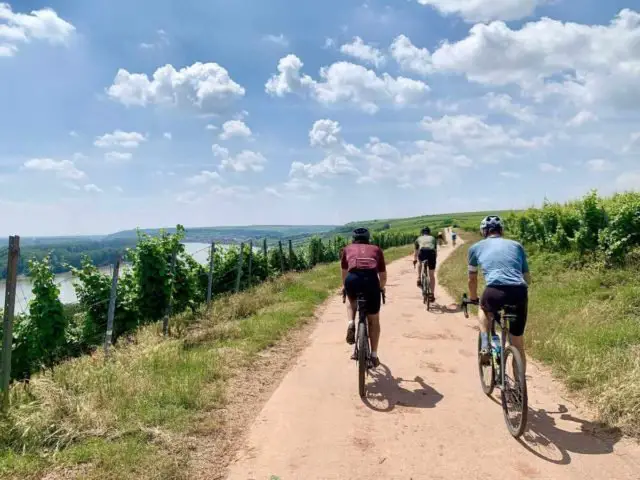 Nibelungen Gravel Ride Facebook Page
Additional Photos
Thank you for reading,
Timo Rokitta