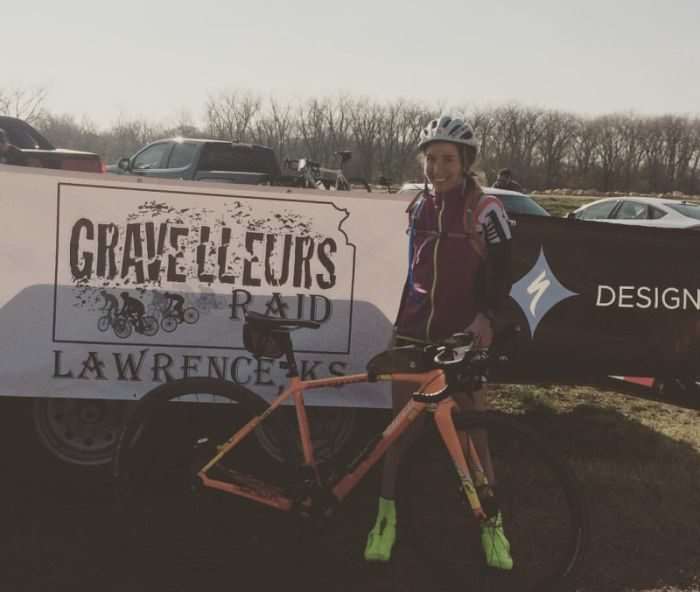 The Gravelleur's Raid is a 100+ mile self-supported gravel bicycle race and a 50+ mile Gravelleur's Grinder in Lawrence, Kansas.
Let's start by dispelling the myth that Kansas is flat. Kansas is anti-flat, at least the gravelly parts. What the race website should really say is, "if you enjoy seeing a vertical wall looming in front of you approximately every 6 minutes for 6 – 8 hours, please sign yourself up" (and yes, I still would've done so, because I have a screw loose. Plus, "Gravelleur's Raid" is reminiscent of pirates, and pirates are cool).
My immediate pre-race training consisted of two weeks of car camping, moving my life from Western Pennsylvania to Oklahoma, and not riding my bike, which is not a training plan I'd recommend. On the upside, I was super excited to finally liberate my Specialized Crux from its Subaru purgatory just a few days prior to race day (shout out to City Cycles in Jenks, Oklahoma for getting me ready to roll again). I drove up to Lawrence, Kansas the morning of (another questionable decision) and after a lot of coffee, felt ready for what I figured would serve as a hard training day for me.
First stop was check-in, where I grabbed a waiver and cheerfully signed my life away. Along with a neat-looking bottle and purple pipe cleaners, the race director handed me back half of my entry fee for being the rider coming from the farthest away.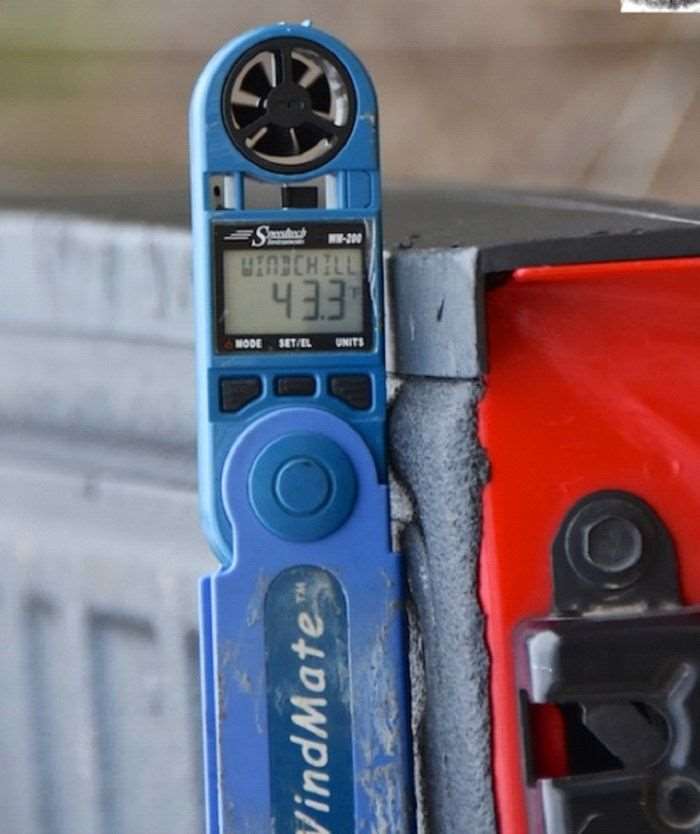 With an hour until the 9am start, the temp hovered around 43 degrees and blustery – but no rain. If you were at Land Run a few weeks ago, that was all that mattered. Wet and warm = OK. Cold and dry = OK. Cold and wet = NOT OK. Ironically, it was around this point that I discovered my Camelbak had chosen to leak all over my jacket, gloves (both pairs), and shoes, rendering them… wet. Again, cold and wet = no bueno. So I did the logical thing and wandered around the parking lot asking random strangers if they had an extra jacket or pair of gloves. Because gravel people are the best, I received a pair of mechanic's gloves from a random dude who's name I didn't get (but THANKS if you read this, they worked perfectly) and borrowed a vest from two ladies who are my new Kansas BFFs. In fact, I made a lot of new friends in the name of hypothermia prevention, so in retrospect, I'd like to thank my Camelbak for expelling half its contents in the front seat of my car.
After a few words from the race director (which I mostly remember as "have fun, don't die"), we lined up with 100 milers in the front and 50's behind, and the returning male and female champs led out the neutral start. The course goes out on a smooth gravel trail for the first few miles, with room for about 3 bikes across. With a few hundred people, we somehow managed to avoid getting too bunched up, although starting mid-pack I was still on my brakes a fair amount. The roads soon opened up into never-ending rollers with some early loose gravel – I counted seven unfortunate folks repairing flats in the first 5 miles, and mentally thanked my little brother Santa Claus for bringing me a set of Panaracer Gravelking SK's this winter, which haven't failed me yet (knock on wood).
Even with a decent amount of wind, temps still in the low-to-mid 40s, and overcast skies, the hills kept you pretty warm – particularly by the time we hit the KOM / QOM at mile 10 – 11 (note: Gravelleur's Raid gives the first man/woman up a $100 prize). There was a race photographer at the top to capture every rider's moment of pain glory.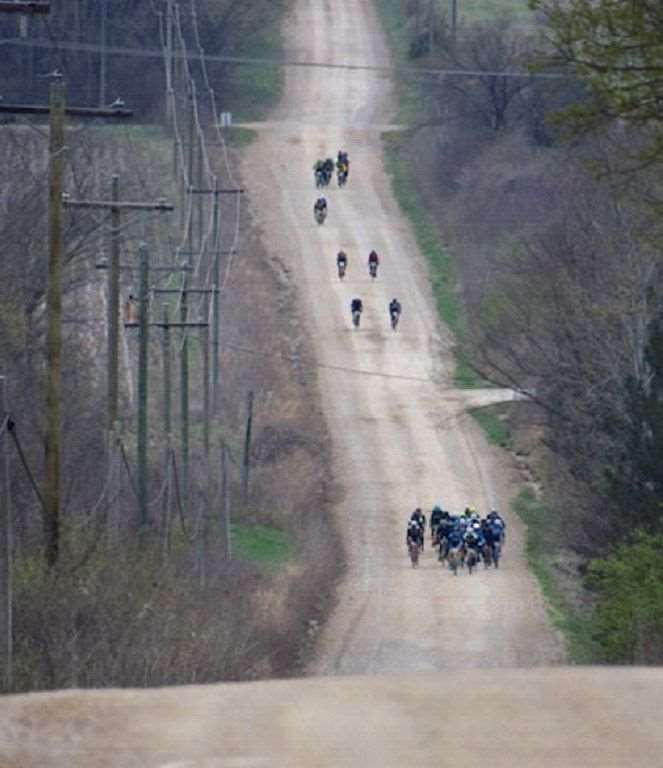 The details of the first 40ish miles mostly escaped me – it was pretty, it was windy, I played cat-and-mouse with a consistent group of 4 – 6 guys on the rollers (less momentum going down, the lightweight's cross to bear). I felt rusty from the recent lack of riding, but reasonably OK. The roads were mostly hard-packed dirt and small gravel that you could roll through pretty fast, with some gnarlier stretches of large loose gravel (including one particularly evil section of smooth downhill straight into large loose stuff sharp uphill and a right turn – that was a near disaster). There was a 25 mile water stop which I cruised right on by, thanks to the aforementioned Camelbak. Car and dog traffic was fairly minimal except for the part where I was chased by a German Shepherd (who responded reasonably well to "GO HOME GO HOME GO HOME!!!"). Oh, and there was another steep hill that, as I was slowly climbing, something Very Large wandered out into the road. My addled brain initially thought it was a bear or maybe a yeti, but it turned out to be a St. Bernard dog. It wandered towards me, gave me a puzzled look as I went by, and, having clearly decided that nothing moving that slowly could possibly be a human on a bicycle, turned around and strolled home.
The course eventually opened up onto the sweet relief of a stretch of pavement leading into the 50 mile checkpoint at Casey's, which was stocked with Bonk Breakers, cookies, water, and friendly faces who told me I looked "very cold." 9 minutes and two peanut butter chocolate chip bonk breaker bars later, I was headed back out of town. Time passed quickly for the next few hours and I picked up (or was picked up by?) a group of 5 guys to ride with. I now refer to them in my head as Kurt in the Orange Helmet, Mel who Finished Land Run, Guy with the Dachshund kit and interesting calf tattoos, and Zig-Zag Jersey Guy. We had reached that point of the ride where there was an implicit understanding that no one should talk. Which was unfortunate, because I had a lot of questions about the local foliage, such as what are these purple trees?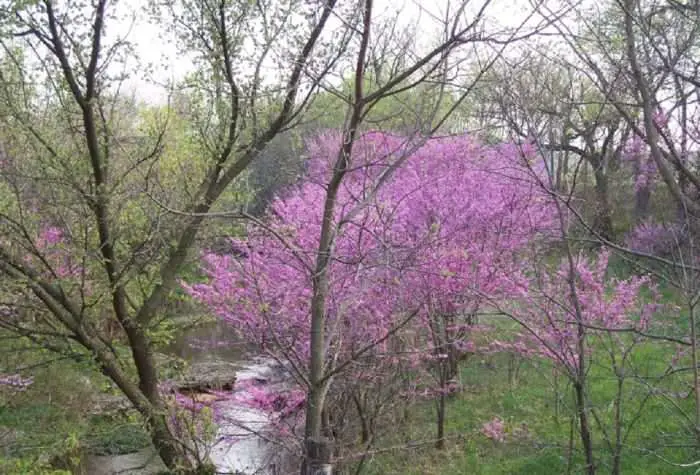 I passed the 75 mile water stop (where volunteers also yelled something about beer?) and found myself alone in the wind again, but the sun had finally decided to emerge. I'd like to note here that I split perfectly even 1:40 / 25 miles through the 75, and was still in one piece, buoyed by some combination of caffeine, Camelbak magic potion, and insanity. Somewhere in the high 80 – 90-something mile range, I hit loose gravel. And more loose gravel, of the golf-ball-to-tennis-ball-sized variety that requires a low gear/fast cadence to spin through without toppling over. One of those sections led into a particularly bad uphill, and I spotted two guys ahead of me walking their bikes up. From an effort-conservation standpoint, that was probably the smart decision. But I'm dumb and pig-headed so I rode up it anyway, although "rode up" is a generous way to describe the bicycle-weaving, internal rendition of "Ain't No Mountain High Enough", self-bargaining ("you can eat 1,000,000 peanut butter M&M's afterwards if you do not keel over right now"), and hyperventilation by which I reached the top.
A handful of miles thereafter was where the wheels fell off. Figuratively, fortunately. I went pretty abruptly from a functional human being to soft pedaling and crying. The crying tends to be the most reliable indicator of a massive bonk, as I'm never actually upset about anything, yet I can't control it. Not enough glucose to ye old brain. I was only 5 – 6 miles from the finish, Camelbak was empty, and I had a bar in my top tube bag but had neglected to open it. I'm not talented enough to navigate that complex packaging while riding, and had enough of my thinking-brain left to know that if I stopped pedaling, I'd probably lie down in a ditch alongside the road and take a nap instead, because my legs also really really really hurt. So I kept soft-pedaling all the way to the end, while the three guys I'd been easily tailing disappeared off into the distance. I went past some horses, and was jealous of how they had 4 legs on which to ambulate and also a large bale of hay to eat, which is how you know you're really cracked out.
It was a painfully slow last half hour, but the finish line did eventually materialize, and it was well worth it to wobble light-headedly off the bike and towards about 10,000 calories. Pretty sure the extra energy expenditure getting through all that loose rock in the last 20 miles is what did me in – that stuff really drains you, and I was just shy (but crucially so) on fueling compared to the other segments. I took home 2nd in the women's 30 – 39 category, which came with some much-appreciated cash. Of note, race director Roger Williams is committed to encouraging juniors and women to race – separate categories, and equal payouts for men and women, despite the still-wide gap in participation. This is a huge deal. Not all women want diamonds; some of us want bicycles and to win stuff when we race bicycles, so that we can buy more bicycles. Equal payouts are one of the things that can help move the needle and get more ladies out there racing.