Paris to Ancaster 2015 Race Report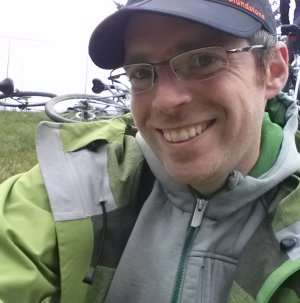 This report comes to us from Damian Bradley, who started mountain biking in Ontario, Canada in 1996 at the tender age of 14, and has never looked back since. Although Damian's riding, volunteer and professional experience is on the trails, he finds gravel cycling a happy middle ground between the 'gnar' and the 'tar'.
While gravel racing has been increasing in popularity of late, riders in Southern Ontario, Canada have been grinding gravel since 1993. 2015 marked the 22nd running of Paris to Ancaster.
Inspired by the legendary Paris Roubaix race, the 70km route traverses the towns of Paris to Ancaster. The route features a mixture of tarmac, rail trail, double-track, singletrack and farmer's fields, as well as two mud chutes, which defy reasonable classification.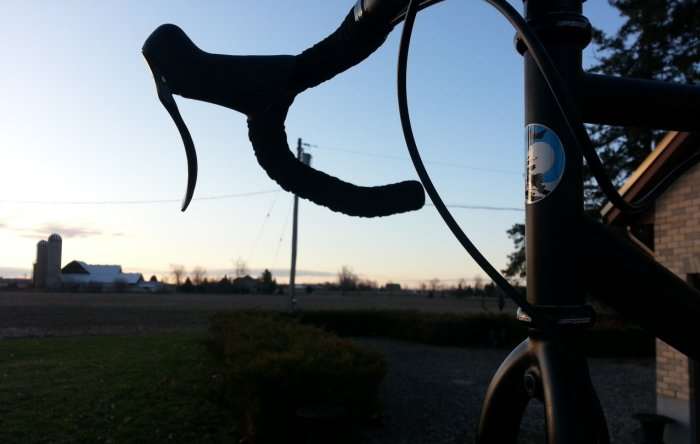 By road racing standards, the race's length is a sprint; by mountain biking standards, an enduro. I'm not a seasoned racer in either discipline, though I tend to favour short and punchy over the long hauls. I also race with the handicap (or unfair advantage, depending on your perspective) of a singlespeed machine, which makes me that "pat on the head" kind of special.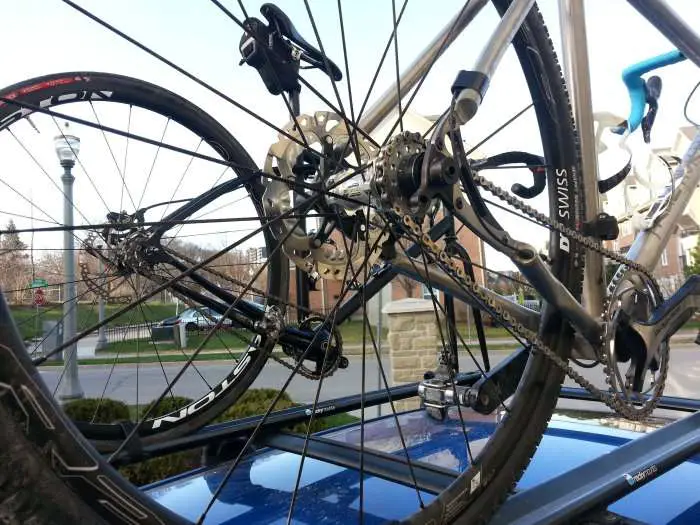 Paris to Ancaster is Huge

Paris to Ancaster is Canada's largest race with over 2,000 riders attending this year. Participants run the full range of abilities. From the invited professional cyclists, who typically finish the course in around two hours, to recreational riders whose aim is simply to complete the race. It's amazing to see so many people having a great time on two wheels.
This year, professional women's cyclists, Gabby Durrin and Mandy Dreyer, and famed European cyclocross professionals, Ellen Van Loy and Christine Vardaros, were the big names in the women's field, with Jeremy Martin, Andrew L'Esperence and Evan McNeely on the men's side.
The organizers do their best to mitigate the chaos by dividing the start into waves of approximately 300 cyclists. The first two waves require some experience or good results from a previous year to gain entry. Unfortunately, the race start location lacked a sound system or megaphone, which lead to a slightly late arrival at the start gate for myself and two of my True North teammates in the second wave (aptly named Wave 1).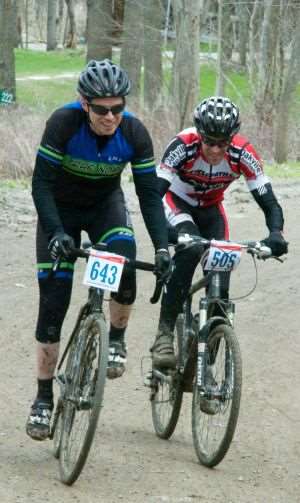 Politely moving through the crowd, we managed to pick our way along one third of the queue, eventually settling in approximately 200 cyclists behind the start line. There would be a lot of work ahead to pick through the crowd, once the start gun fired.
The piper played us in, shots were fired, and we set off down a short strip of tarmac and through some gravel roads to a 10 kilometre strip of river-side rail trail. It was cramped quarters with two lines and not much room to pass, after which riders are spit into a run-up to a track through a farmer's field. This is where the race really begins.
The following section was fast, hard-pack gravel road, causing splits in the field as things strung out. The goal became to drop those who were cracking, and find people to work with to start bridging gaps. Considering our start line handicap and with so many riders in the field, there was always one more group ahead to reel in.
Finding the Groove
Finding people to work with was a real challenge for me, and perhaps this is where my lack of experience and gears make the difference. My choice of tires and gearing gave me some serious speed on hard surfaces, but took a huge toll in the grassy meadows and muddy trails.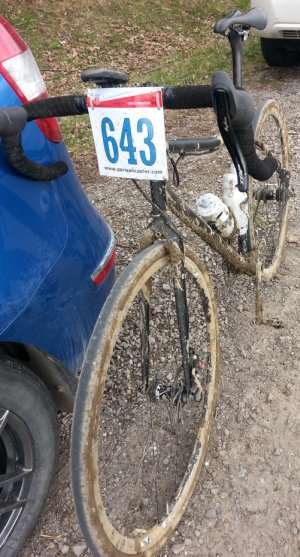 On the sections of tarmac and gravel between 20 – 50 kilometres in, I found myself pulling along riders and bridging gaps, but doing far more work than I should have. I would typically start a move, and find 8 – 10 riders latched on behind, seldom offering to share the workload.
Finally I clicked with a group from the Waterloo Cycling Club, who were wonderfully positive and a pleasure to ride with. I rode with their President, Alan, who made me an honorary club member for the day. Nice!
I was a little too impatient and unwilling to slow my pace to sit in, deciding instead to suck up the lactic acid, and accept that my efforts would probably hurt me later in the day. Demoralization soon sank in, as the group I had pulled along, unceremoniously dropped me in a farmer's field, as my relatively narrow 700c x 30mm slick tires sank into the soft ground. Matters weren't helped as I struggled to get on top of my gear, cranking about 30rpm.
Riding back onto solid ground, I would take a moment to recover, but promptly found myself playing catch-up and pulling more riders along as my legs re-awakened. In the final 10 kilometres, this game finally took its toll. Unable to hold pace to stay on the tail of nearest group ahead, I rode solo, time trial style, through to the duo of waiting mud chutes. Thankfully, I navigated them sans drama.
The Finish is Near
After some rolling hills, the last kilometre appeared, which featured a climb with a 20% gradient. For those without the luxury of a derailleur, this is a virtual wall. However, even for those racers with derailleurs, it was a case of walking, jogging or slogging up the incline to re-mount at the summit, and roll across the finish line approximately 50 metres later. It's a hell of a way to end a race!
I cruised across the finish line in just over 2 hours and 40 minutes, at an average speed of 25.9 km/hr (16.09 m/hr). My effort was good enough for 8th place in the singlespeed category from 29 entrants, and 325th overall. I am pleased with my first attempt at Paris to Ancaster, but as always there is plenty of room to improve fitness, technique and equipment choices for next year's race.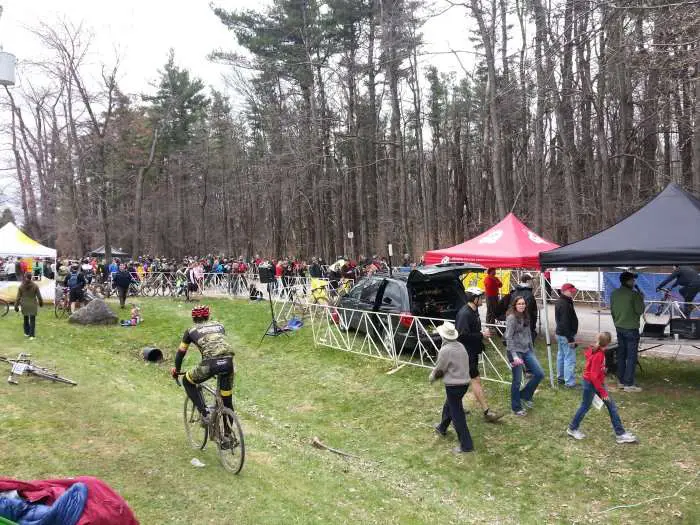 Thank You's
To the Paris to Ancaster promoters and volunteers, Gravel Cyclist for the race entry, my True North teammates, frame builder Hugh Black for my amazing frame, and to everybody I raced with.
Full race results can be seen HERE.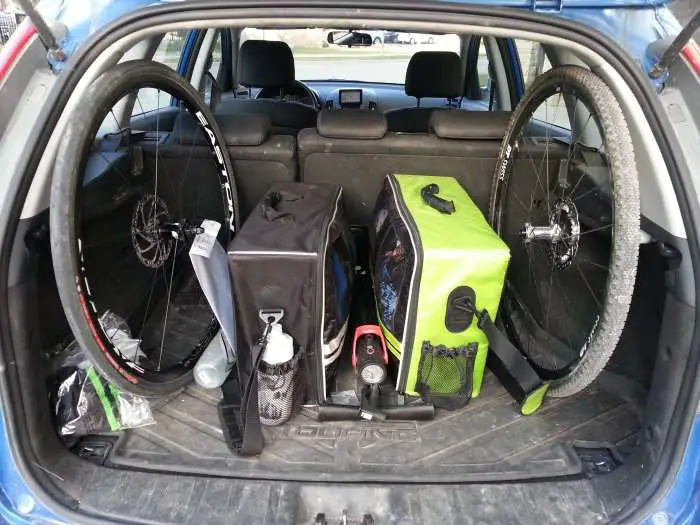 Coming soon! A featured bike article on Gravel Cyclist about the attention-grabbing singlespeed cross bike that took me from Paris to Ancaster this year.
Also, check out more Canadian awesome – the Cat5Gear case, a race sponsor for the Paris to Ancaster!