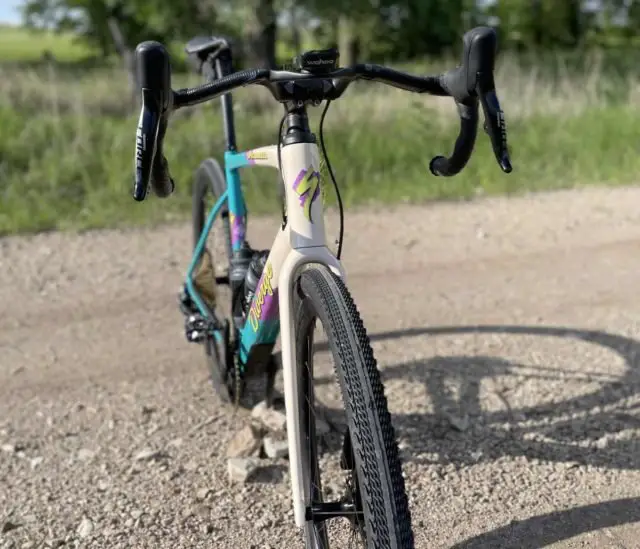 Unbound for 2021, arguably the World's best-known gravel race, was run and won yesterday in Emporia, Kansas. Riders from near and far trundle into town to test themselves on mileages of 25, 50, 100, 200, and the big one, the XL, at 350 miles.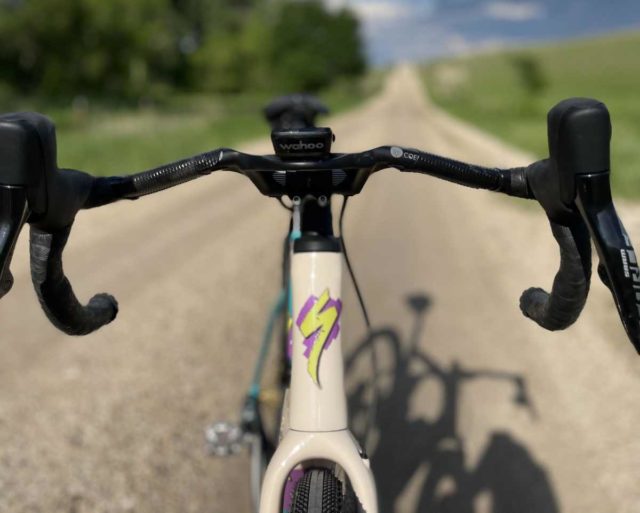 The event is best known for the 200-mile distance; the biggest field, and over the past few years, the biggest names, have been drawn to the 200-mile race like a moth to a flame. That point aside, I have a first-hand appreciation for the riding experiences of the regular folks, those who aren't professionals, former or otherwise, in the mid-pack and bringing up the rear of the race, versus those tearing it up at the front. I hope to be sharing a story or two from that perspective very soon.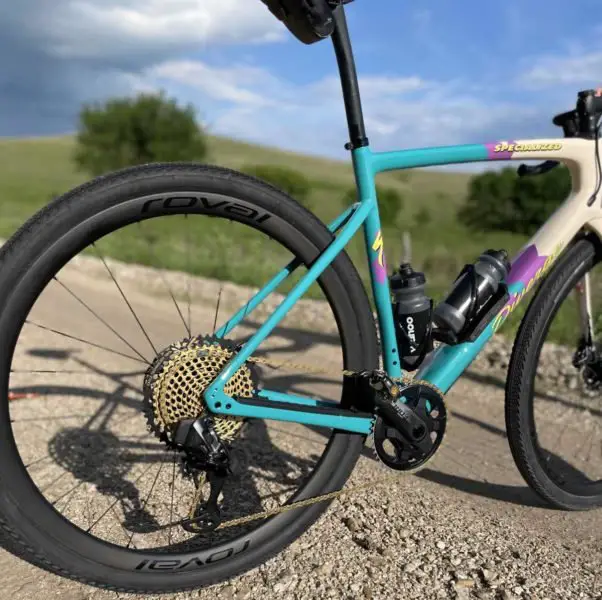 Regardless of finishing times and places, I've always been interested in the bikes and technology that proliferate these events. Courtesy of the good folks at Vermont Social, I have intel on the Men's 200-mile winning bike. I hope to feature the Women's winning bike, the bike of Lauren De Cresenzo, as soon as possible (waiting on the data to arrive).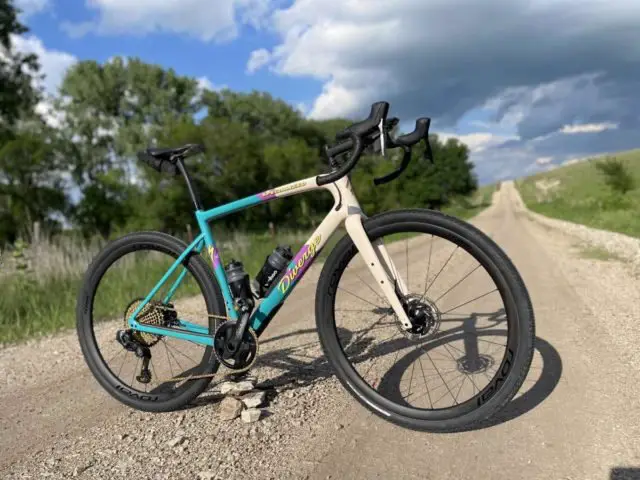 Ian Boswell's Unbound 200-Mile Bike for 2021
Wheels: Roval Terra CLX
Tires: Specialized Pathfinder Pro

Computer: Wahoo ROAM

Groupset: SRAM Force AXS Shifters / Eagle XX1 AXS Rear Derailleur 1x (10 – 50 cassette)
Crankset: SRAM Force AXS Crankset with Quarq Power Meter, 44T Chainring
Chain: SRAM Eagle XX1 Chain

Stem: 130mm S Works Stem

Handlebar: 40cm Coefficient RR

Aerobars: "Hell No"

Saddle: S Works Power 143

Seatpost: Specialized Terra

Pedals: Look Ti MTB

Hydration: Apidura frame bag with custom water tank and Thule hydration pack

Spare kit & Tools: Swat tool, Dynoplug, spare tires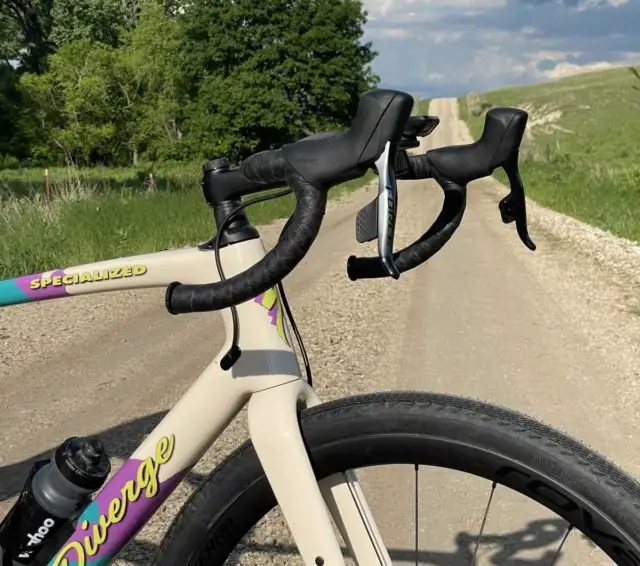 Keen-eyed readers will recognize the livery on this bike, a homage to the original and possibly first mixed-surface bike by a big-name manufacturer, the Specialized Rock Combo, released way back in 1989. Watch this space, I have a video coming soon that features a mostly original Specialized Rock Combo.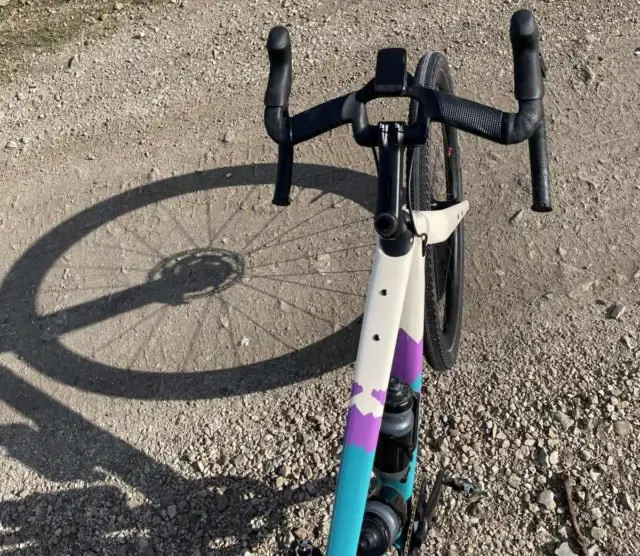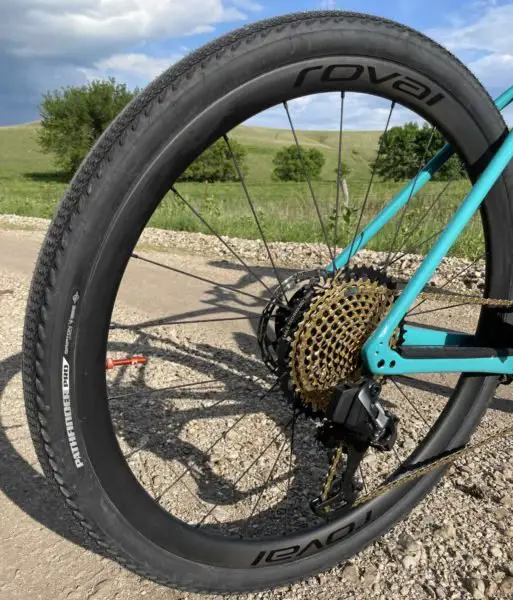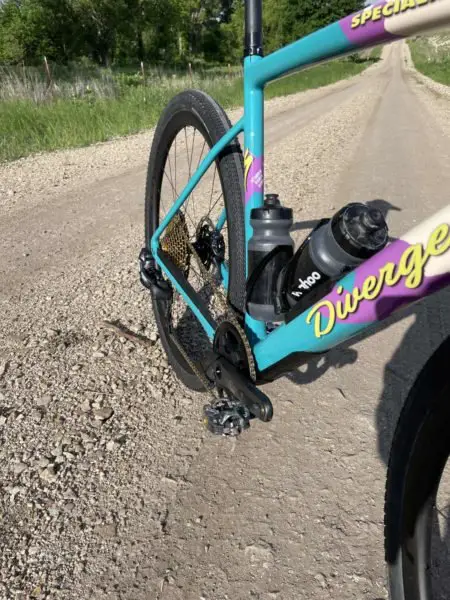 Ian Boswell in Action at Unbound 200 2021