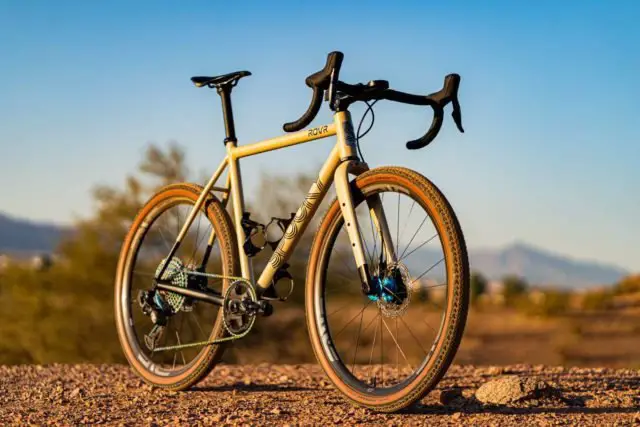 Who is Spooky Cycle Works?
"25+ Years in this industry has brought on many iterations, a wealth of knowledge gained, and fortunately a loyal following in our growing community of cyclist. The partners at Spooky come from a diverse background but share the same passion and outlook. We aim to utilize our products to spread positivity and encourage the curiosity to explore and experience life to the fullest."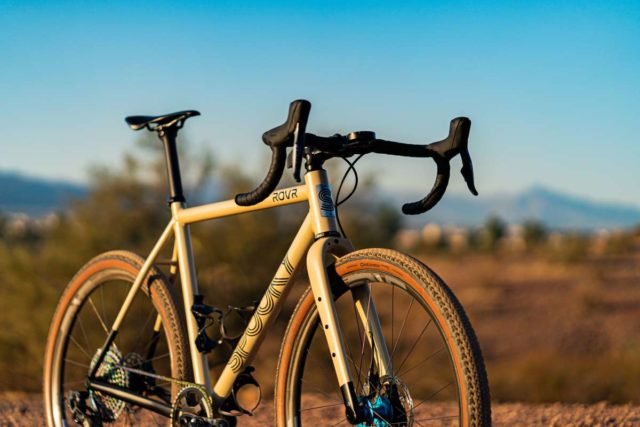 "We've made strives to streamline our process in order to deliver the best possible product and service. No longer renting space on the East Coast we have moved all operations to Arizona. With the refinement of our operations, Spooky Cycle Works quality is second-to-none and production times are no longer months in duration. We couldn't be more excited to share the world of Spooky Cycle Works with you. Please don't hesitate to reach out to learn more about becoming apart of the Spooky Owners Club."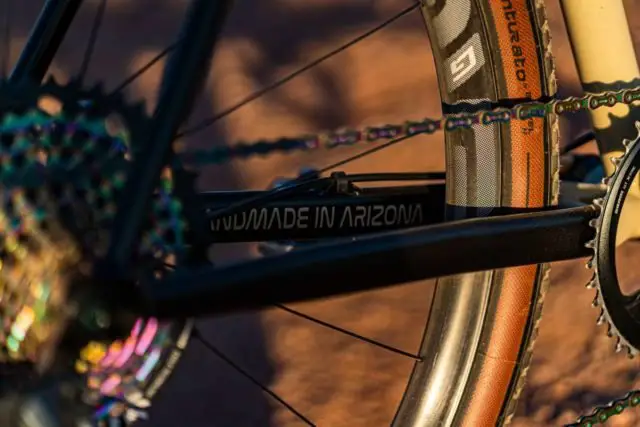 The ROVR
This race-inspired gravel bike will take you beyond the ordinary. An entirely new platform with wide tire capability designed with versatility in mind. Whether it's smooth gravel or seat dropper single track the ROVR will get you places.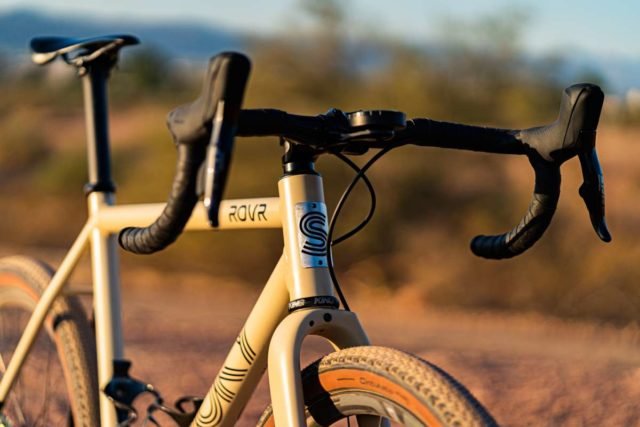 The continued development of wide groupset innovations has inspired us to utilize the 73mm bottom bracket as a new frame standard. Through extensive testing, we've found this configuration ideal for achieving pure gravel adventure needs and overall function without compromising performance.
The ROVR is now ONLY compatible with wide spindle cranksets.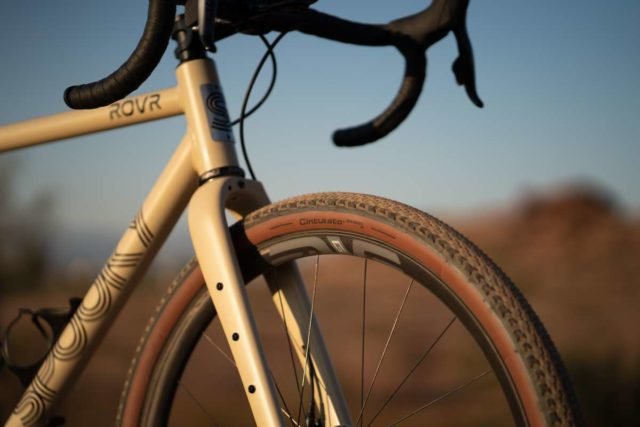 Highlights
Tempered 7005 series Italian aluminum tubing

Tire Clearance up to 700c x 50mm & 650b x 2.25in front and rear

3 bottle cage mounts come standard

73mm threaded bottom bracket designed around new-age WIDE gravel groupsets SRAM AXS eTap WIDE + Shimano GRX (GRX requires alternative crankset)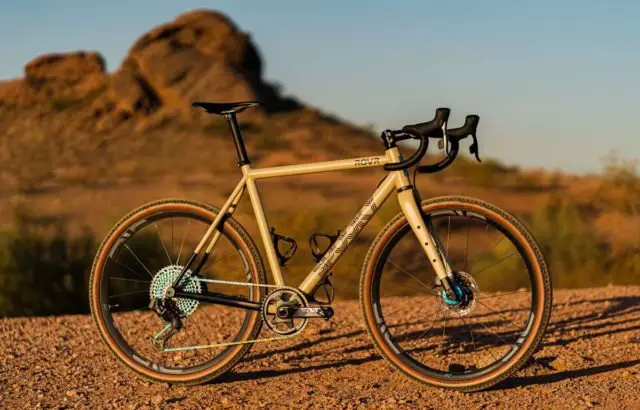 Wider is Better
We wanted to push the boundaries of tire sizing and found 68mm bottom bracket shells to be a limiting factor. To accommodate our desires to explore new territories on tires never before considered we reimagined our gravel design altogether. Developments in industry standards of 1x (1-by) cranks capable of use with a 73mm bottom bracket allowed us to accomplish our most lofty tire dreams.
The ROVR now offers you the option to adventure with tire sizing that now matches long time fork clearance standards set in place by ENVE Composites. The ROVR is capable of front and rear tire sizing up to 700c x 50mm and 650b x 2.25in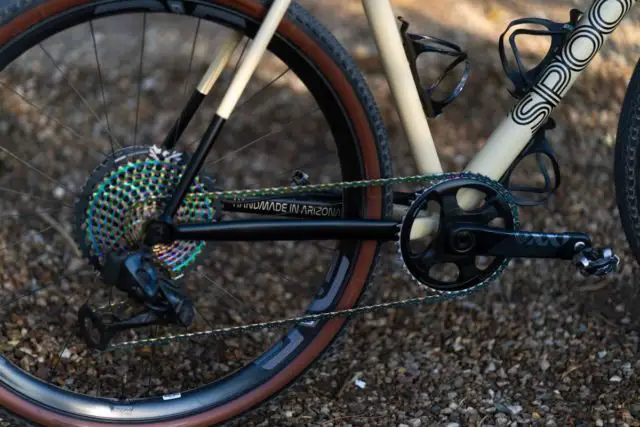 Technical Specifications
Tire clearance 700c x 50mm, 650b (27.5″) x 2.25″ – measured
Internal brake cable routing
ENVE Composites Gravel Fork
Chris King Inset 7 Headset
Dropout spacing: 142x12mm Rear, 100x12mm Front
Flat mount disc brakes
Seat tube collar: 31.8mm
Seat post diameter: 31.6mm
Front Derailleur Clamp: 35mm
English-threaded 73mm bottom bracket shell
Fork crown race diameter: 40mm
44mm internal headtube diameter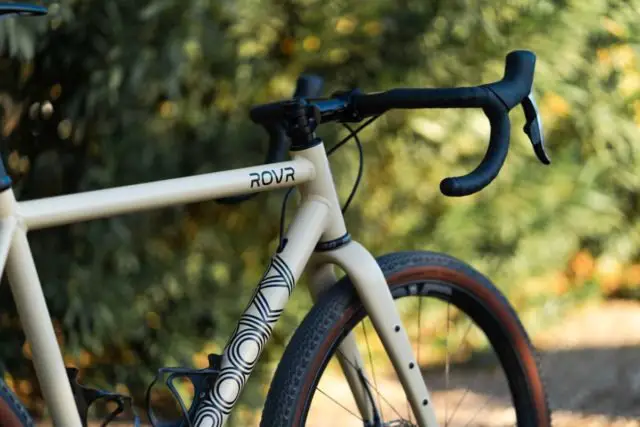 Geometry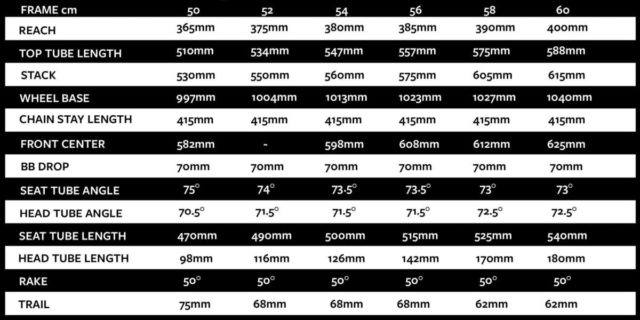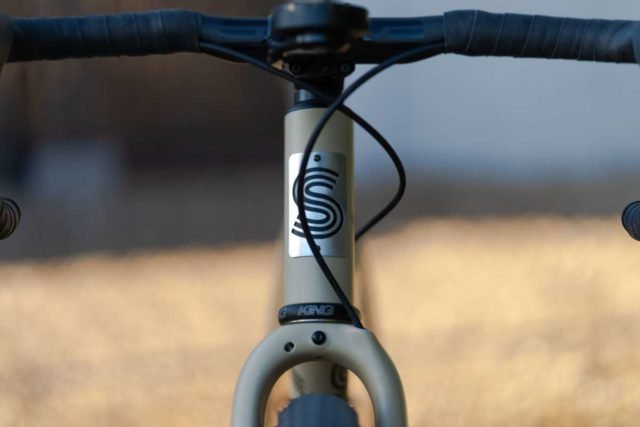 Gravel Cyclist will be taking collection of a review sample in the not too distant future, watch this space!
Pricing starts at $US 2,999, more details including custom paint and build options, are linked below.