Mirror Technology first saw the light of day late during August of 2019, marking Specialized's public dabblings into 3D printed liquid polymer technology, a process the company named "Digital Light Synthesis". Mirror Technology is a development of more than 20 years of Specialized's Body Geometry tech. Body Geometry was all well and good but the development of foam structures as touchpoints had mostly hit a wall.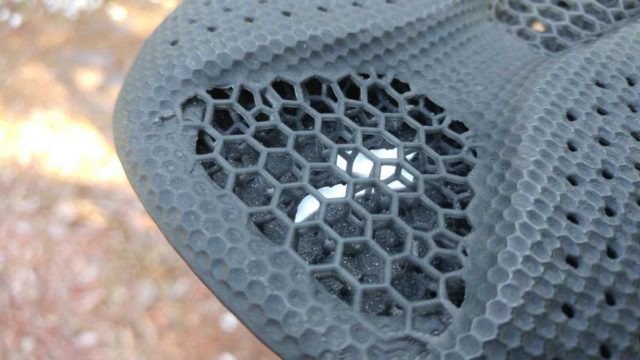 The name "Mirror" stems from the tech's ability to reflect a rider's anatomy to improve performance, increase comfort, and reduce the chance of injury. Carbon fiber has changed the cycling industry in terms of what is possible with frame structures; low weight, tuned layups and more, whereas steel, titanium and aluminium are hindered by the properties and rules associated with metals. Mirror makes advancements in the same manner but moves away from foam cushioning.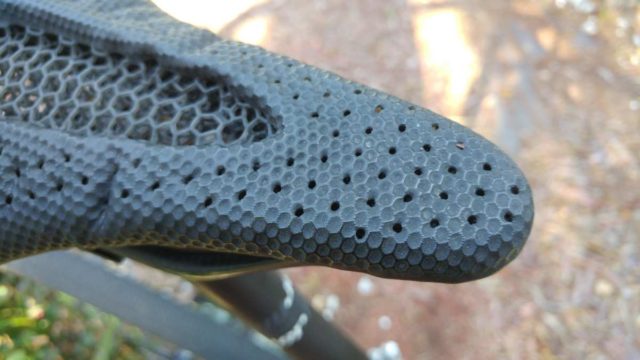 Specialized announced it was leveraging Mirror technology to produce a 3D Printed Power Saddle, but initial testing was reserved for Specialized's sponsored professional cyclists and teams, road and mountain. If you missed the August 2019 announcement, Specialized's 3D printing process utilizes a patent-pending structure in the upper of the saddle, that can vary the density of the polymer material in a manner that foam cannot replicate.
The resulting lattice structure, some 14,000 struts and 7,799 nodes, can be individually tuned to provide sit bone comfort for all genders. Specialized claim to have scientific validation of this claim, in addition to purporting the tech's ability to stabilize the pelvis and significantly dampen vibration.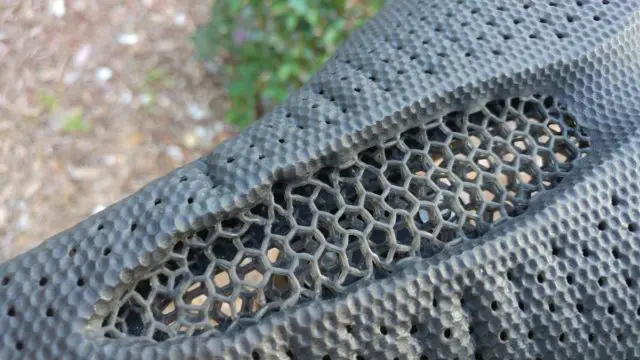 The centreline of the saddle features "mimic-like" tech with variable density windows that are impossible to create with foam. This saddle was never designed for gravel bikes, rather think of it is a performance-oriented saddle for all cycling disciplines. Thankfully, pre-release testing of the saddle wasn't reserved just for Specialized's professional riders. The embargoed May 2020 launch of the Specialized Diverge with Future Shock 2.0 for 2021 saw media types roll around on the all-new bike, topped off by the S-Works Power Mirror saddle.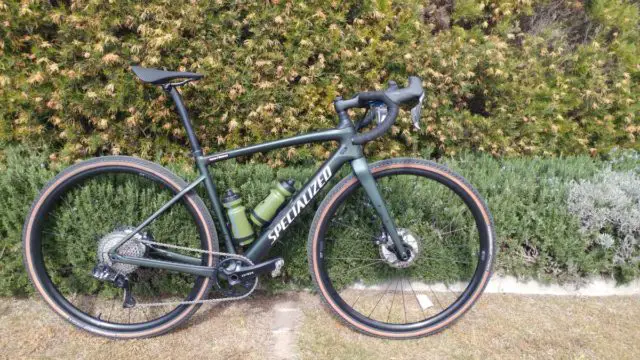 Saddles like so many products in cycling are a deeply personal choice. For that reason, I've mostly stuck with my preferred saddle of choice, the Fizik Arione saddle, one renown for its racy shape, padding in the right places and good looks. Granted, the Arione is far from perfect, but those new and shorter styled "Power" saddles weren't on my radar until a saddle manufacturer convinced me to try their design. More on that saddle in another review.
I'm glad I opened my eyes and mind to experimenting with some of the newer and shorter saddle designs on the market, circa 2019 / 2020.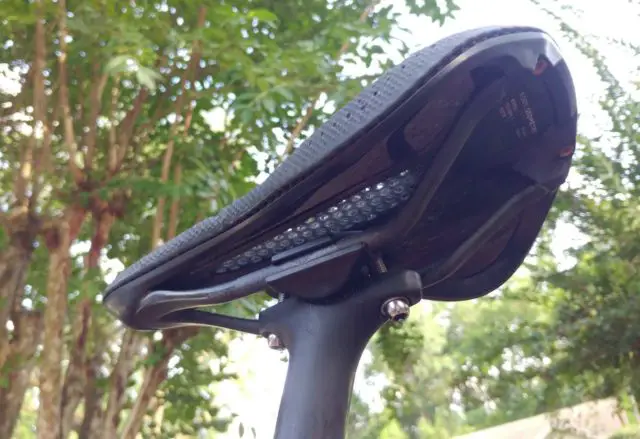 The typical foam saddle places a lot of sit bone pressure in just one place. With Specialized's Mirror tech, that same pressure is distributed over a much greater area. Specialized didn't get this right on the first attempt, it took 70 iterations created in less than a year, but always going from concept to a rideable sample in just one day. Such are the advantages of 3D printing technology.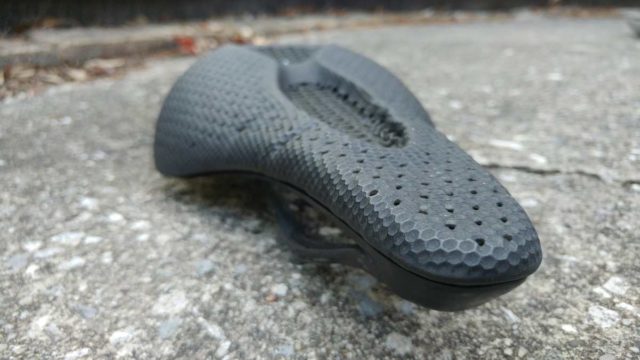 Specialized's high zoot pressure map testing demonstrated the benefits of Mirror versus the best foam tech, utilizing the same rider and same apparel for each of their tests. Blind comfort studies followed later, which validated the findings of their pressure map testing.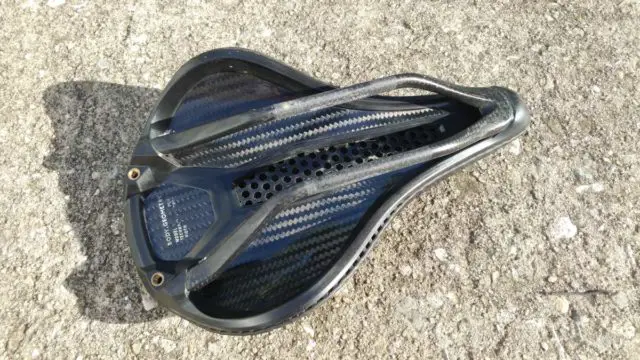 "Light prints the lattice structure from liquid polymer, then a second chemical reaction occurs in a forced-circulation oven to strengthen and set the material's final properties". The saddle's construction isn't entirely a latticed structure / liquid polymer.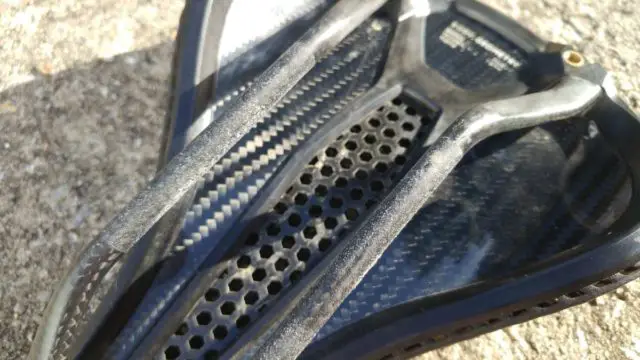 Rather, the end result 3D Printed upper structure is bonded to a carbon base and rails. Specialized believes the S-Works Power Mirror Saddle IS the most comfortable saddle they've ever made and tops everything made by other brands.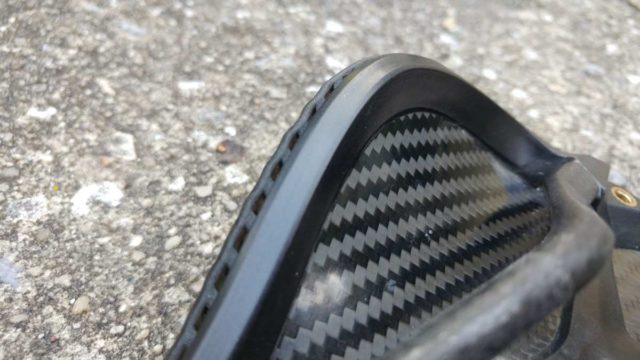 How does the S-Works Power Mirror Saddle Ride?
This fancy tech sounds fabulous on paper, but you can never tell how a new saddle is going to ride until the first planting of one's arse atop the saddle, and later, around hour three into a six-hour ride. A high-quality pair of shorts will make a huge difference in saddle comfort, which explains why I was able to ride the original AX Lightness German-made saddle during those years before I found the Arione. Saddles weighing 68 grams tend to have their own set of issues, like cracking the fragile saddle rails.
Moving into 2019 / 2020, I'm the first to admit I wasn't a fan of cutout saddles. I tried the Arione VS with its channel cutout, presumably a repository for the male and female soft tissue anatomy. That saddle's shape never felt good to me, the edges of the channel cutout rubbed me in the wrong manner. That saddle is relatively conservative looking compared to most of the modern, short and stubby saddles that until recently I thought were a bit silly.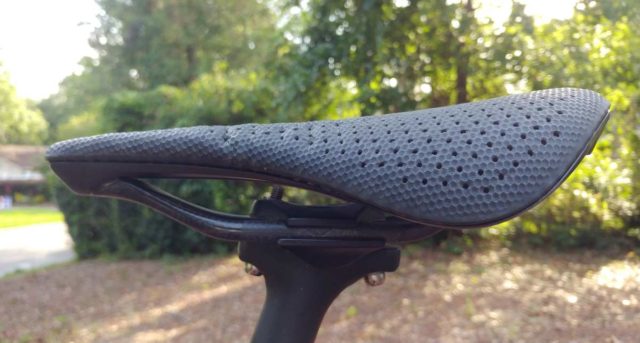 Eventually, I came around, observing that saddle length isn't the most important part of the equation, rather positioning the saddle's "peak" area to deal with pressure distribution, was positioned in just the right spot beneath my sit bones.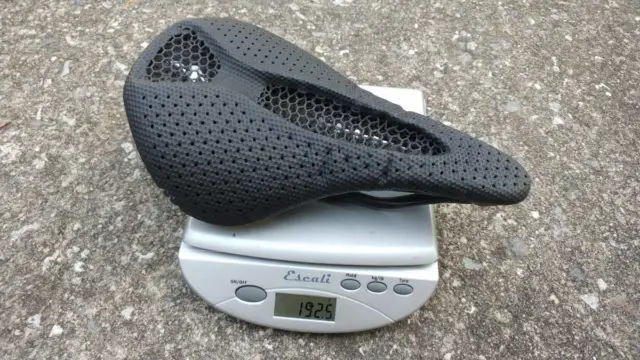 The S-Works Power Mirror Saddle is light at 192 grams (yes, there are lighter, no need to comment about weight weenie saddles) but not overly lightweight where it's just a hard as a rock carbon shell with a smidge of padding glued on.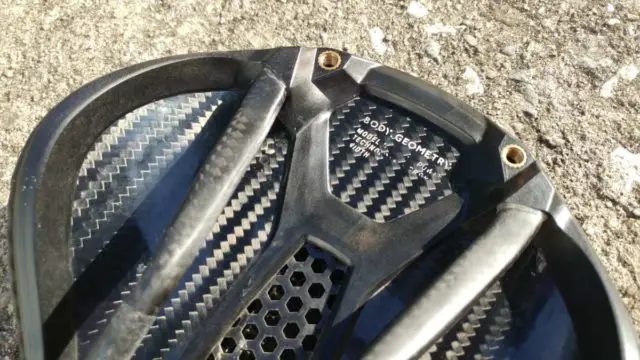 Officially, the saddle measures 143mm at its widest point, but if you factor in the 3D printed cover overlap, you're looking at about 148mm. Lengthwise, the saddle measure about 243mm nose to tail. There is an attachment point beneath the saddle, one such accessory I spotted at the Specialized camp was a camera mount. No word if that will be a publicly available item.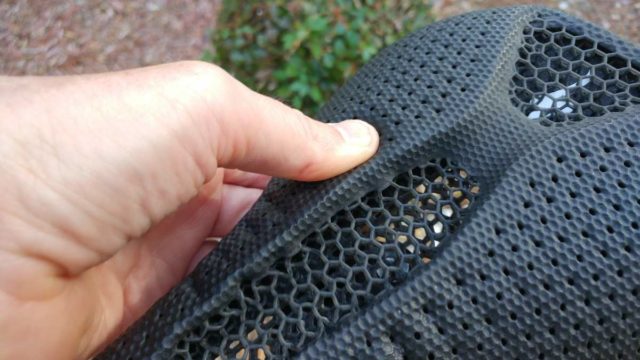 It's squishy to the touch and flexes easily with pressure, but not to the point of a hammock laden down with 70 kilograms of oranges. There is resistance to that squish, and the material pops back into shape as soon as the pressure goes away. My first arse plant onto the S-Works Power Mirror Saddle at the Specialized Diverge camp felt entirely natural, no pressure points and even support for my sit bones across the entire structure, even when fidgeted about the place.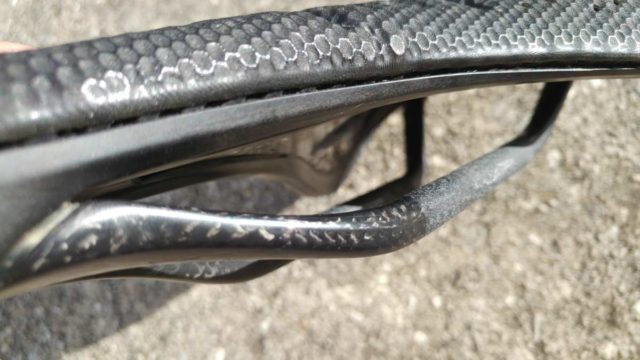 That camp was two days of amazing riding on the gravel roads of Girona, Spain, that took place on the cusp of a country-wide lockdown due to Covid-19. I rode the S-Works Power Mirror Saddle for the duration of the camp, but it wasn't enough time to formulate an opinion.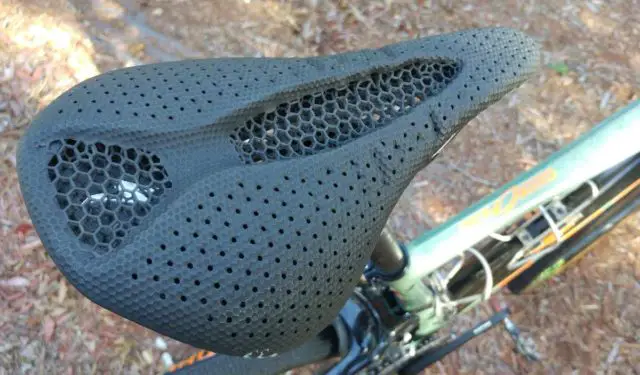 Since then, the saddle has been at home on the Niner MCR 9 RDO full-suspension gravel bike, a machine I'm reviewing for the Gravel Cyclist entity. To really put the saddle to the test of long-ride comfort, my first serious sojourn was a relatively unplanned 193-mile jaunt into the countryside of North Central Florida, way before anyone had thought of over-used hashtags to commemorate gravel cycling events that weren't happening.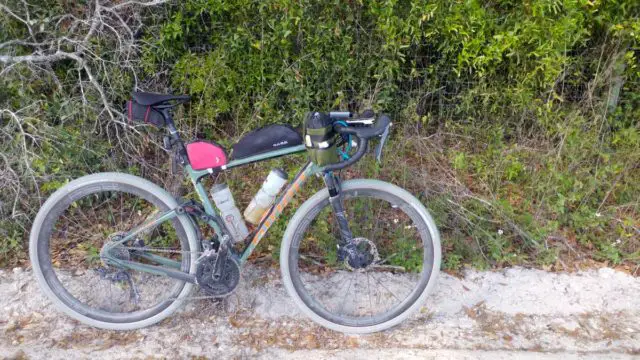 190+ miles / 300+ kms on a relatively new saddle, what could possibly go wrong?!
The good news is, nothing. I was more troubled by the incessant westbound headwind as I made my way towards the Florida state capital of Tallahassee. I wouldn't make it to Tallahassee and the rest of my 400+ mile somewhat unplanned journey, my soul was crushed. That journey will happen another time but on that day, I wisely U-turned and made haste for my USA home base of Gainesville, Florida.
I don't want to come across as paid shill, because I'm not, all of the reviews on this website and related entities are unpaid. Saddle reviews are difficult to quantify because what works for you, may not work for me. My experience found the S-Works Power Mirror Saddle to be seriously comfortable, possibly the most comfortable saddle I've ridden in almost 30 years of cycling. Since then, I've continued logging miles atop the S-Works Power Mirror Saddle and Niner MCR 9 RDO, which when paired together, are the definition of next-level comfort for the gravelly road less traveled. The saddle is pretty handy aboard the Specialized Diverge for 2021, a bike it was arguably made for.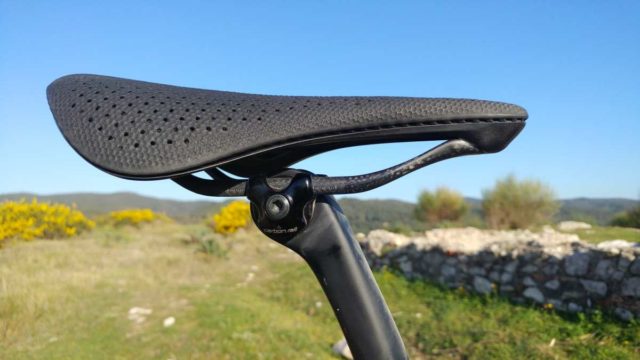 There are some visual differences between the S-Works Power Mirror Saddle I rode at the Specialized camp in Girona, Spain, and the review sample I ended up taking home. Pictured above is the saddle from camp whilst below, the saddle I've been riding over the long haul.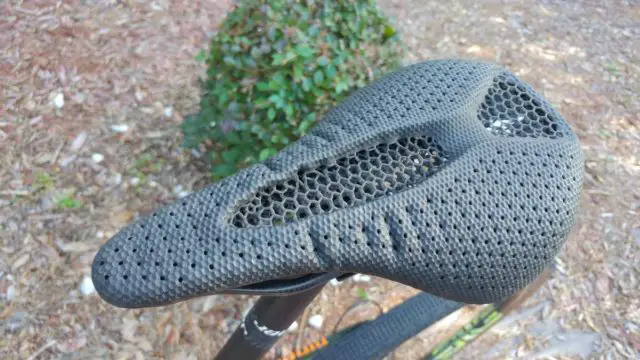 You can clearly see there are some dimpled spots around the middle of my review sample. Perhaps an imperfection as a result of the forced-circulation oven cycle of the manufacturing process? Small visual differences aside, I noticed no difference in ride quality with my dimpled review sample.
Is this saddle for you? It could be. At $US 450 this saddle is far from cheap, but can you put a price on long-term comfort?