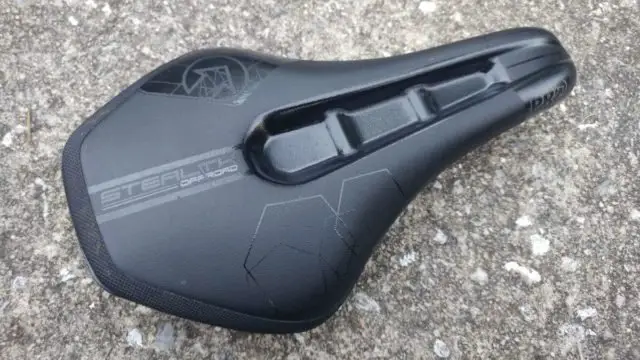 PRO Bike Gear: "Each of our products is born from relentless research, development, and testing, utilising the latest material and design technologies. From professional athletes to casual riders, whether you are racing or cycling to the shop, PRO's components help ensure you get the most from your bike. Achieve the perfect fit. Select the most comfortable saddle. And keep your bicycle in show-room condition with PRO Bikegear's components, tools, and accessories." – PRO Bike Gear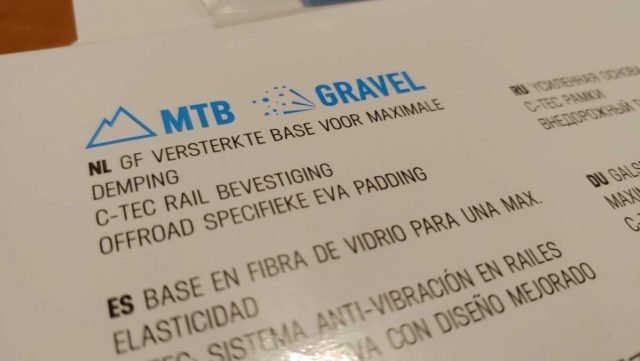 Not everybody is aware of this factoid, PRO Bike Gear is a subsidiary brand of Shimano. We all know who Shimano is, their name is synonymous with mechanical and electronic groupsets for every genre of cycling, the latest being GRX, designed specifically for the rigors of gravel cycling.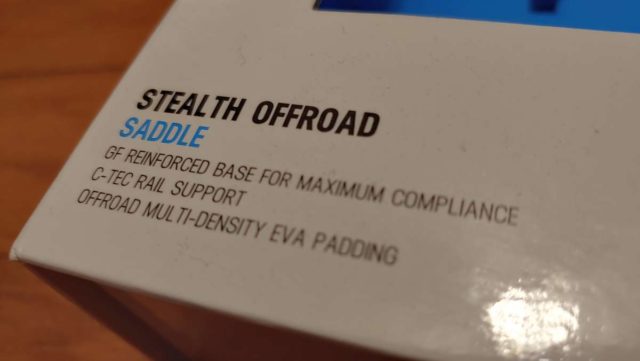 Saddle Review Disclaimer: No matter the type of bicycle you ride, saddles / seats are a difficult product to review. Just like shoes, shorts, pedals, tyres, and more, saddles are an individual choice. In the case of a saddle, every rider's anatomy is unique and individual, regardless of gender. What works for me, may not work for you. For years, I chose the Fizik Arione saddle, one known for its racy shape, padding in the correct places, and good looks. But as time has moved forward, my experience with this type of cycling and the fact I review products, has been to keep an open mind in all aspects of bicycle design. Thus, I began experimenting with different saddle shapes and lengths a couple of years ago, particularly those models shorter in overall length.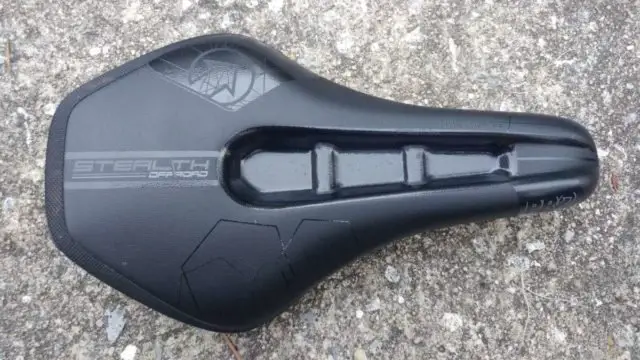 What's the Deal with a Gravel / MTB Saddle?
You may have experienced these thoughts yourself. Huh? A saddle designed for offroad / gravel use? This sounds like marketing bollocks.
PRO Bike Gear has this to say:
Offroad saddle with optimized compliance
With C-Tec bridge mount
Perfect for aggressive riding positions
Multiple padding thicknesses
Weight: From 195 grams
Superlight EVA padding
Widths: 142mm & 152mm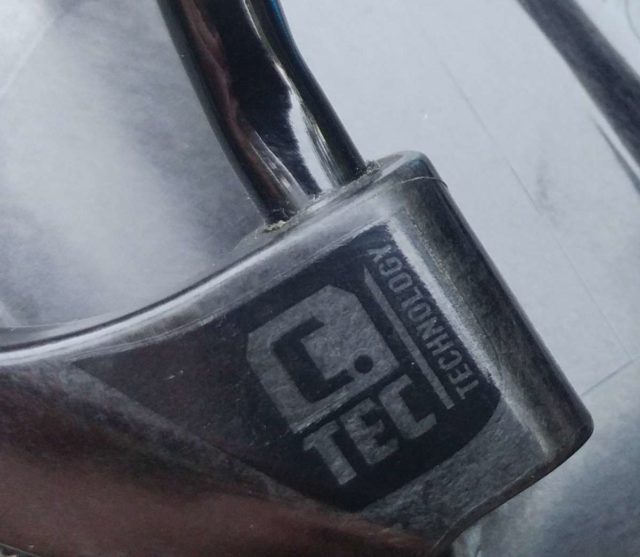 For the record, my review sample is the 142mm wide variant.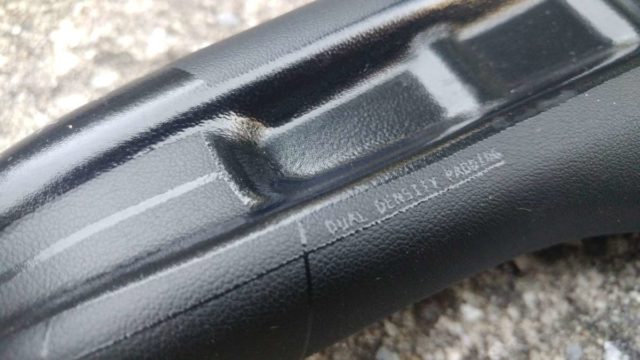 Further Technical Specifications
Pro Bike Gear is a little lean in their description of this product, but on the positive, it isn't full of bogus marketing claims and is direct to the point.
Saddle shell made of Carbon Fiber
One colour, Black only
The rest of the saddle features Carbon-reinforcement, Stainless Steel, EVA (padding), and PU (no idea what PU stands for)
Rail material is INOX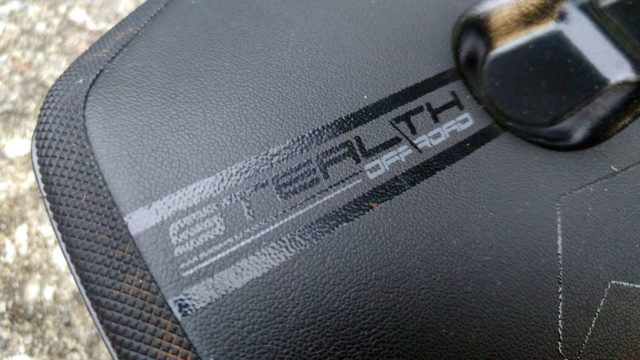 From additional information I gleaned about the saddle at the official Shimano GRX Di2 media camp, my then prototype Stealth Offroad saddle (production version features branding atop its covering) also features:
Faux / fake leather covering is in a satin finish, with grippy edging detail to keep a rider's derriere firmly planted.
Composite shell features a skirt-like structure at the rear, to resist the beatdown consistent with MTB and gravel use.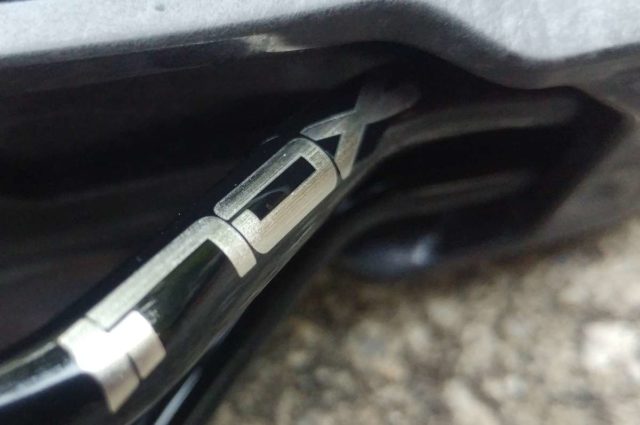 Wallflowers don't do well at press launches, because PRO is a smidge shy about highlighting these features. I'm thankful for my conversations and rides with Shimano crew and PRO Bike Gear boffin (really smart bloke) who unveiled this info. Additionally, I'm unaware of a gender assignment for this saddle, and I know of at least one woman who swears by it.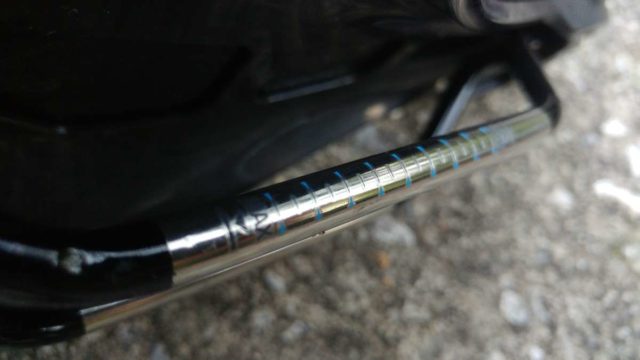 Weighing up the PRO Stealth Offroad Saddle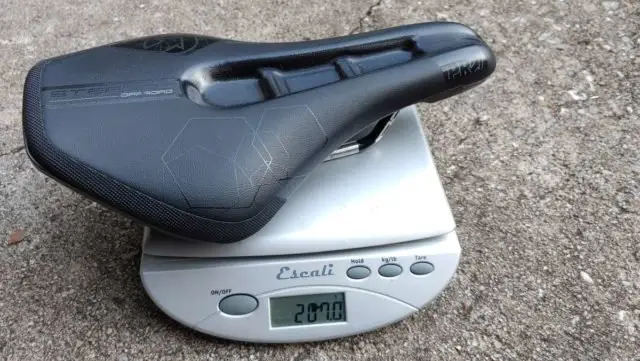 Weighing in at 207 grams, the 142mm review sample saddle is a smidge over the manufacturer spec weight of 195 grams, and falls a little beyond the usual 2% manufacturer fudge factor for weight. However, yours truly isn't going to split hairs over a paltry 12 grams of weight (Weight Weenie JOM circa 2004 may be a different story).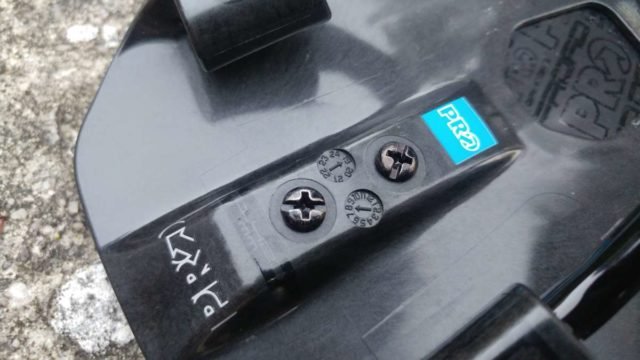 The saddle also features a handy interface to mate perfectly with the PRO lineup of direct-mount saddlebags.
How does the PRO Stealth Offroad Saddle Ride?
I'm pleased to say PRO wisely ditched the notion of carbon rails on the offroad model of this saddle. They saved the carbon and titanium offerings for the road version, should you be interested. INOX saddle trails on this model equate to stainless steel. This production version of the saddle, along with the unbranded final version prototype, has spent many miles aboard the various review bikes that have come and gone in 2019 / 2020.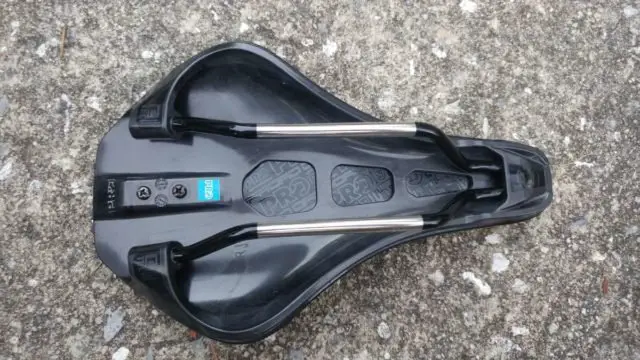 For now, the production review sample of my PRO Stealth Offroad Saddle finds a permanent home aboard the Ribble Cycles CGR SL, whilst the prototype is still seeing action aboard a friend's bike. All of this keeps in the spirit of real-world, long-term reviews!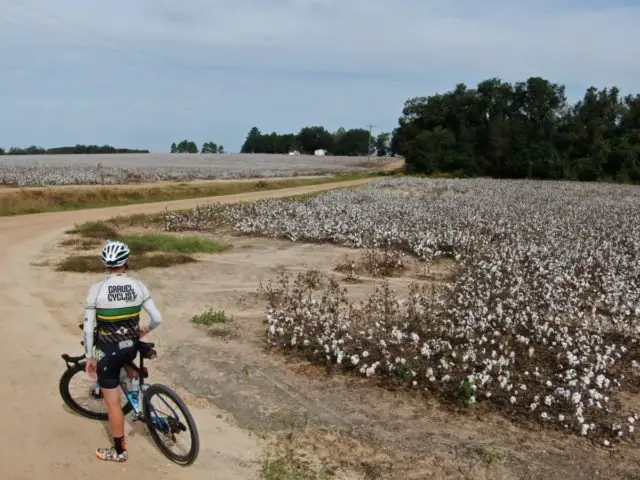 My initial rides on the PRO Stealth Offroad initially felt quite comfortable. There were no discernable hot spots, or discomfort around the perineum area. No matter your gender, this area of the body is one nobody wants to feel pain or tenderness.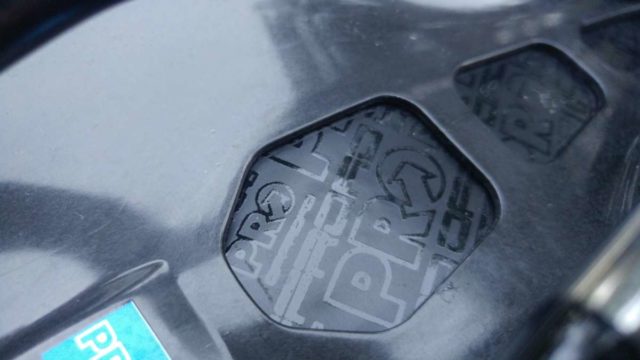 The saddle measures 240mm in length, so if you're the type of rider who likes to shift fore and aft a lot, there isn't a lot of real estate to play with beneath your sit bones. It's difficult to determine if the grippy edge material at the rear of the saddle prevented me from sliding around, but with that said, I fidgeted and moved about sans hassle. I position the front of the saddle perfectly flat, meaning the gentle arc tail of the saddle, will compress a little beneath my body weight, and in theory, give me something to leverage against for those moments when additional power is needed. The photo below illustrates my saddle setup quite well.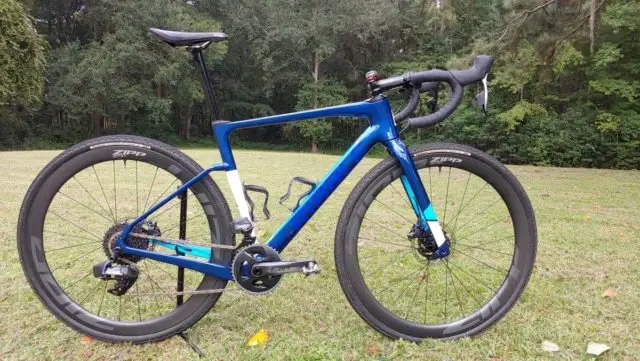 This variant of the PRO Stealth saddle claims to feature additional padding, but the saddle padding feels quite stiff, even with the thumb test. That said, it is on par with similar saddles I have ridden, but I feel saddle discomfort could creep in for some riders over the long haul. Whilst my anatomy had little to no complaints during some big mile / km rides, others may disagree.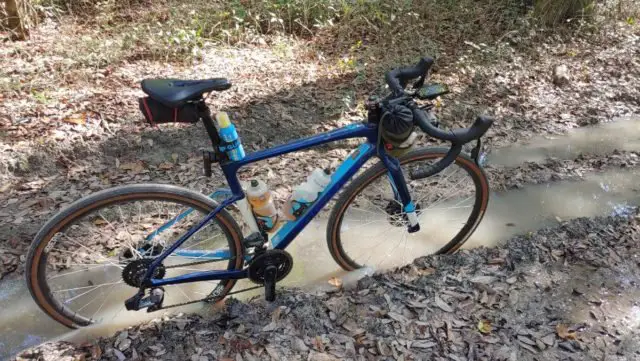 PRO claims there is "optimized compliance", but I have no way of determining that, nor could I detect any differences of additional "compliance" when I rode another brand of saddle. I've said this in my bike and wheelset reviews, tyre pressure makes the biggest difference in overall comfort, so be sure that's set appropriately.
To ensure my feelings on this saddle weren't jaded in any way, I requested the opinion of the friend I mentioned earlier in this review, "Big Head Todd". Todd is also aboard this saddle, albeit the unbranded final prototype version I had kicking around. He's knocked out many 70+ mile rides aboard it, including a 130+ miler tribute ride to the Strada Bellamy circa sometime in November of 2020. Todd's experience has been a positive one; if you can roll 130 miles on a saddle, it's probably going to be good for you.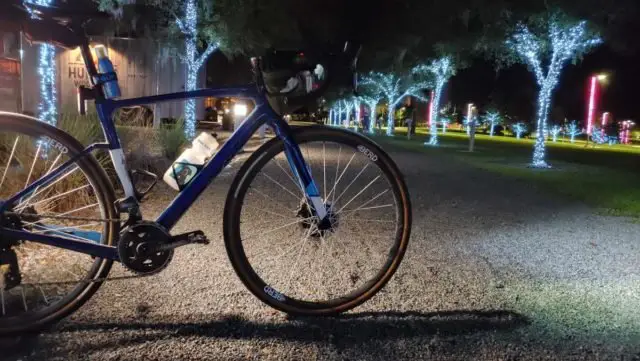 Please remember, the experiences of Todd and I once again harken back to the adage, what works for me, may not work for you. This saddle is aimed at those who like their cycling at the sportier end of the spectrum.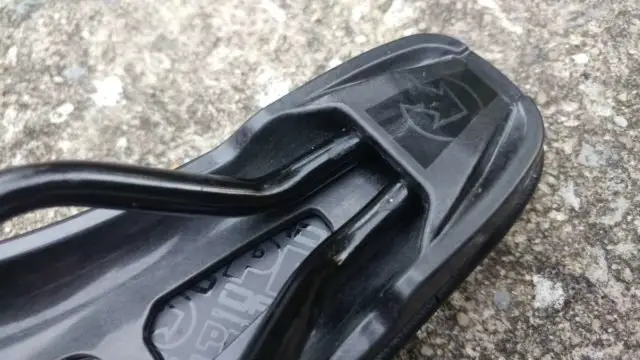 Saddle reviews are difficult to quantify, but my riding experience aboard this saddle began way back in late August of 2019, and has proven it works well with my anatomy. The saddle is durable, extremely well-made and I think, one of the better looking shorter length saddles available on the market today.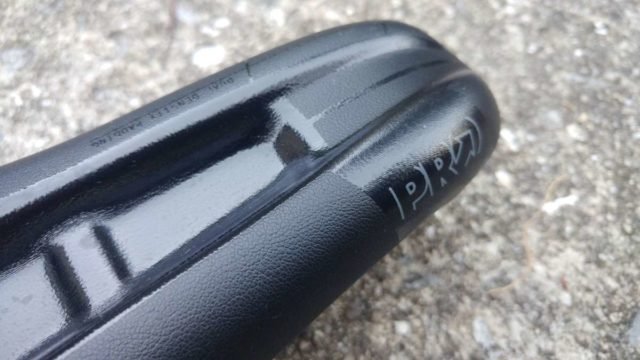 Purchase the PRO Stealth Offroad Saddle from Amazon.com via PRO at this link – Buying here also helps support Gravel Cyclist.
Thanks for reading!