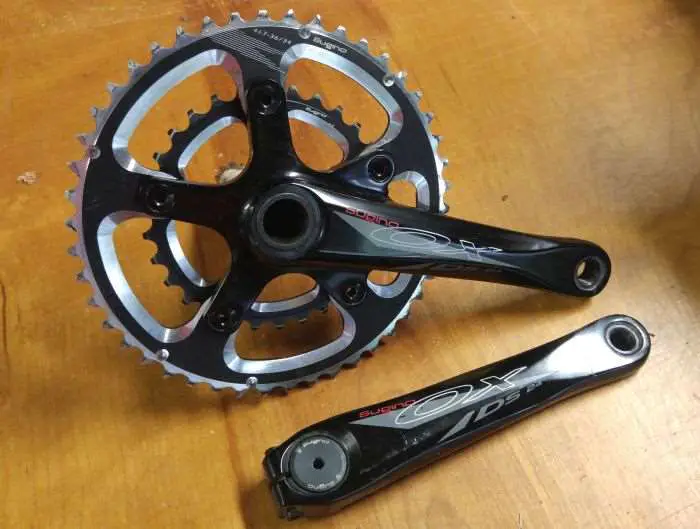 For those of us looking for a solution to gravel climbing challenges… like "I'm challenged by climbing", there are now a number of solutions to getting lower gearing than standard road cranksets. If you have an MTB crank, stop reading here, because you already have low gears. However, I am particularly bothered by the Q-factor of MTB bottom brackets, so I have road bottom brackets and cranks installed on my gravel bikes.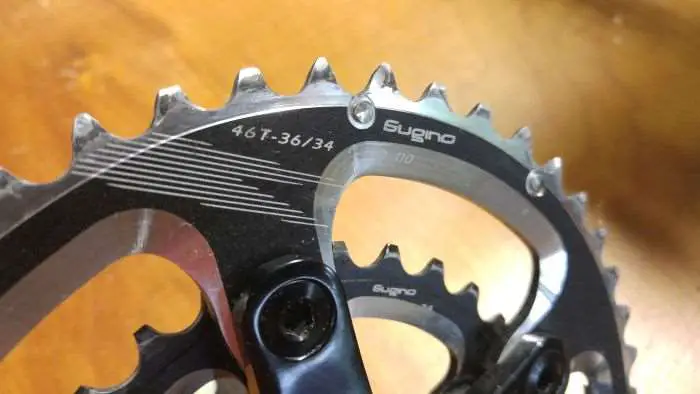 I also find the steep climbs in North Carolina, Virginia, West Virginia, and North Georgia to be harder than they need to be, even with a compact (50-34, 46-34) crankset. A solution I have used in the past with great success is the Wolftooth/Lindarets Roadlink, that allows for a massive 40-tooth cassette.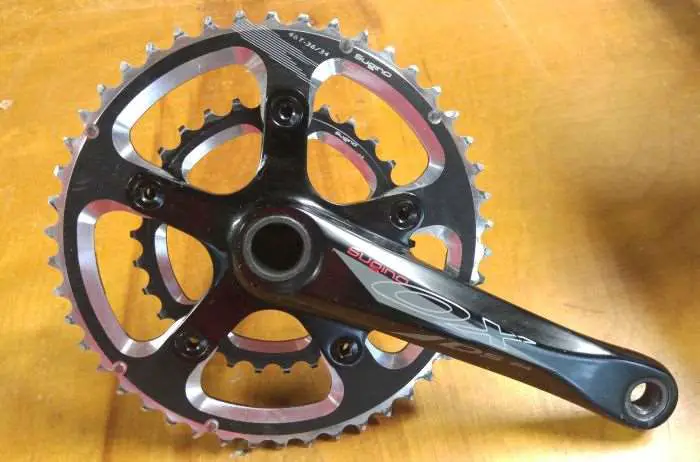 To solve this crank dilemma, I successfully employed the Sugino OX901D "Compact Plus" crankset that allows for a 30, 32 or 34 tooth small chainring. At the time of writing, there are at least three or four cranksets of this type available on the market.
Note: from JOM, in the past, we've reviewed the Praxis Works Zayante M30, and have reviews of cranksets from White Industries, FSA and Rotor coming soon.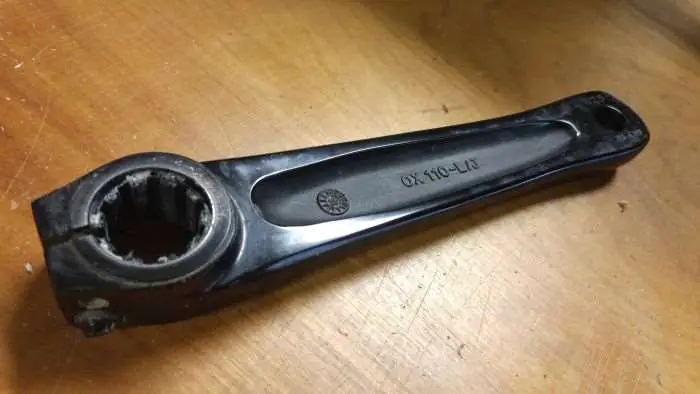 I have fond memories of Sugino from my first childhood in the '70's. They were apparently overwhelmed by the success of Shimano, and I thought they had disappeared. Not so. Nowadays, Sugino manufactures a bunch of cranksets, bottom brackets and probably other stuff I haven't looked for or discovered yet.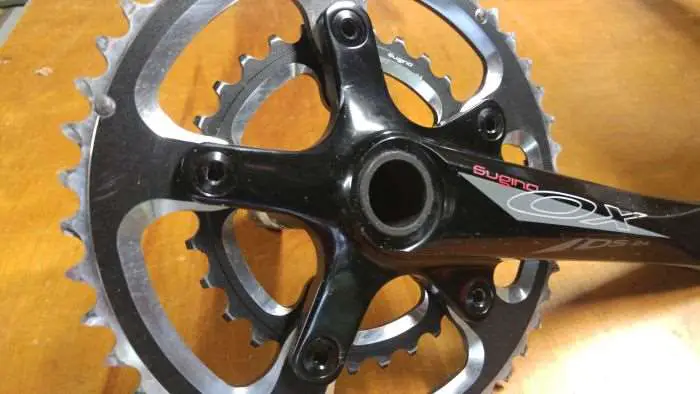 The Sugino OX901D is a clever solution to getting a smaller inner ring. The design uses two sets of chainring bolts.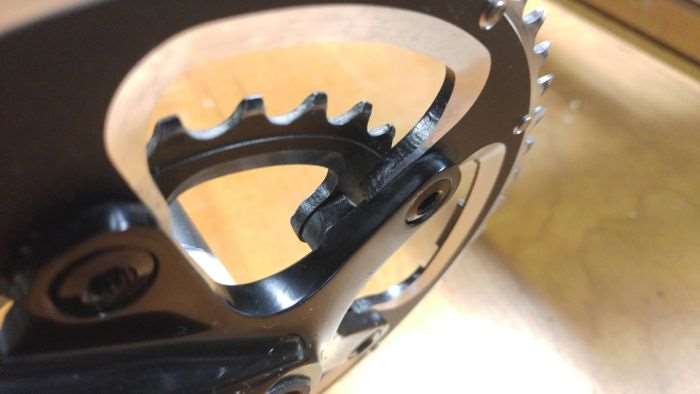 The outer ring is 110 BCD (bolt circle diameter) but mounts to the INSIDE of the crank spider.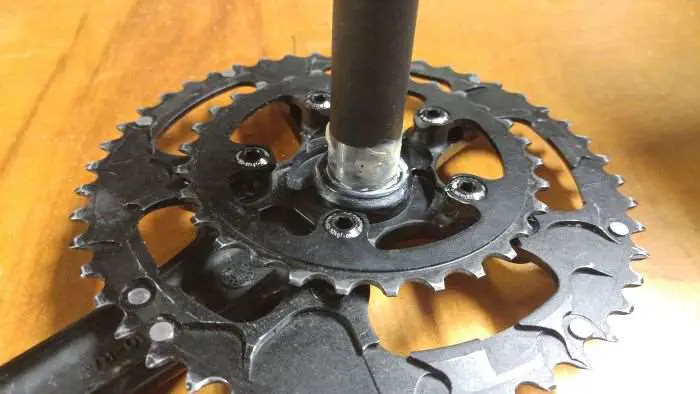 The inner chain ring is 74 BCD and mounts directly to studs on the crank's spider. The chainring bolts thread directly into the spider, no nuts.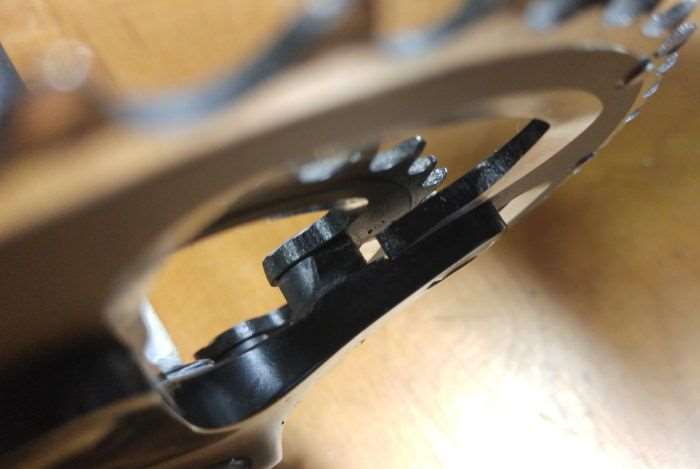 This allows for a variety of chainring options. The standard options from Sugino range from 44-52 for the outer ring, and 30-36 for the inner ring. The outer ring, because it mounts inboard of the crank spider, may not accept just any 110 BCD ring, because the countersink for the bolt heads is on the backside of the ring.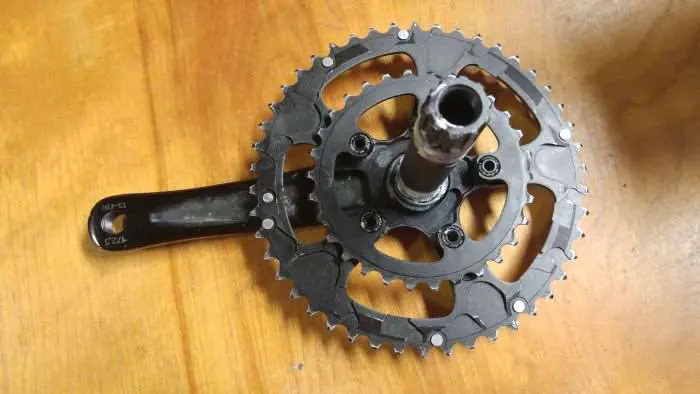 Not sure what would happen if you mounted a standard ring on there… backward or forwards. Fortunately, there are lots of rings available from Sugino. The inner ring appears to be a standard triple inner. So it may be possible to mount any 74mm BCD ring. Again, Sugino has a good selection, anyway.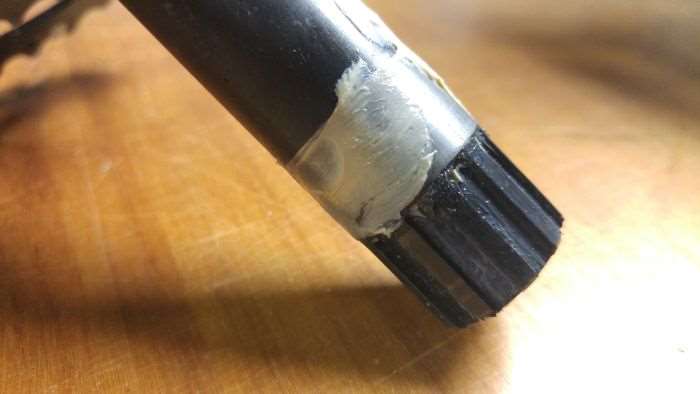 The axle is a 24mm standard (so it fits Shimano bottom brackets) with a steel axle. This seems to be where a fair amount of extra weight comes from. The weight of the crankset, without the bottom bracket, was 780gm. I lightened up the crankset a little, by replacing the steel chainring bolts for aluminum (remember there are 10 of them). Add another 80 or so grams for the bottom bracket. For reference, an Ultegra 6800 crankset with 46-34 chainrings weighed 770gm with the bottom bracket, so you add 90gm using the Sugino crankset. The crankset came with a Sugino bottom bracket, but I already had an Ultegra bottom bracket installed, thus that one remains unused. As far as I could tell, the Sugino bottom bracket was of high quality.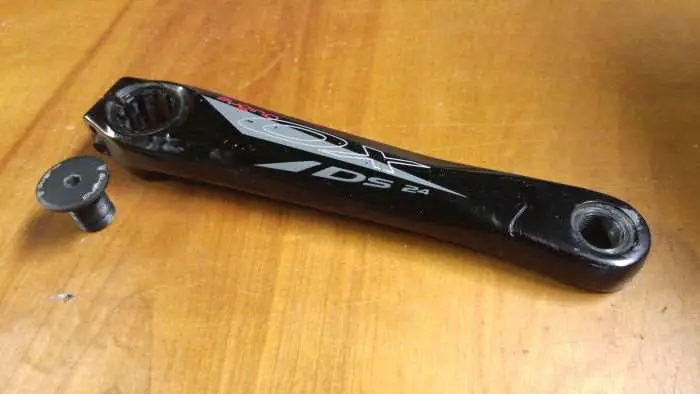 The Sugino crankset installed perfectly into the Shimano bottom bracket. Rather than the proprietary preload gizmo found on Shimano cranks, the preload bolt on the Sugino took a standard allen key (see above).
The fit and finish are excellent, and if that is important to you, the crank looks good and good on the bike. It comes in black and silver, with a "classic" or modern option. I bought the modern version, but it is a bit hard to tell the differences between the two from the website pics. All of the versions are 10-11 speed compatible.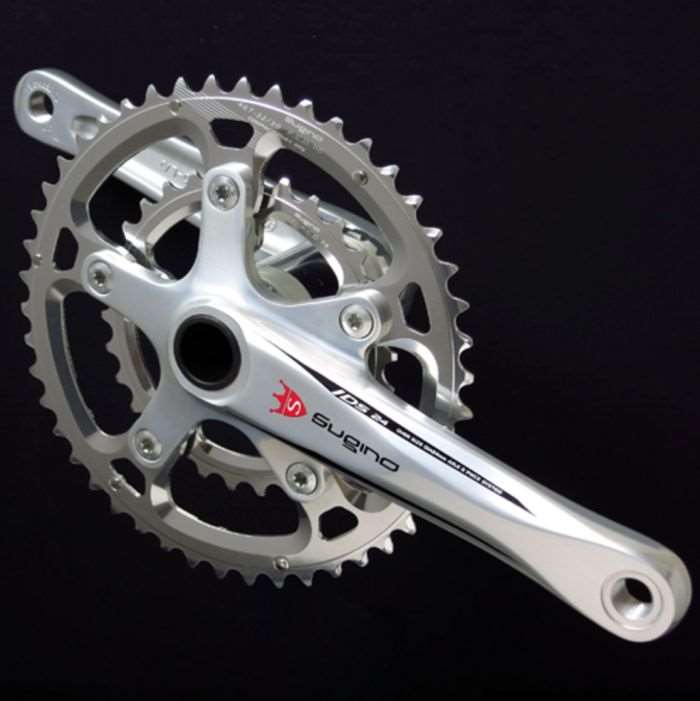 How did it perform you ask?
Flawlessly. I used it in two events, and a week of gravel riding in Virginia and a little around Alabama. I used it with my standard Shimano Ultegra Di2 drivetrain, 11-32 and 11-36 cassettes.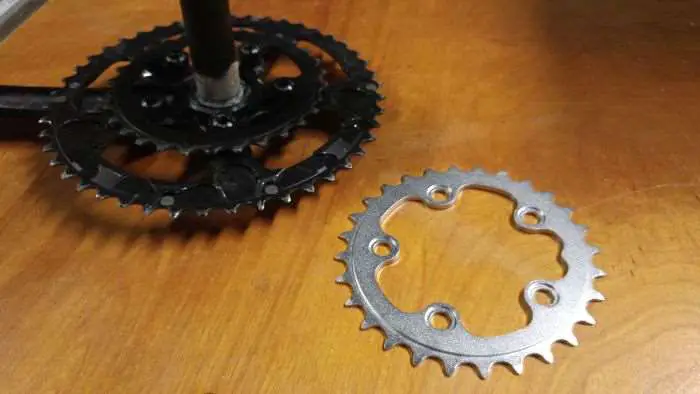 The crankset never missed a shift. It was used on well-groomed gravel, barely rideable single track, and a boulder strewn ATV trail and never missed a beat.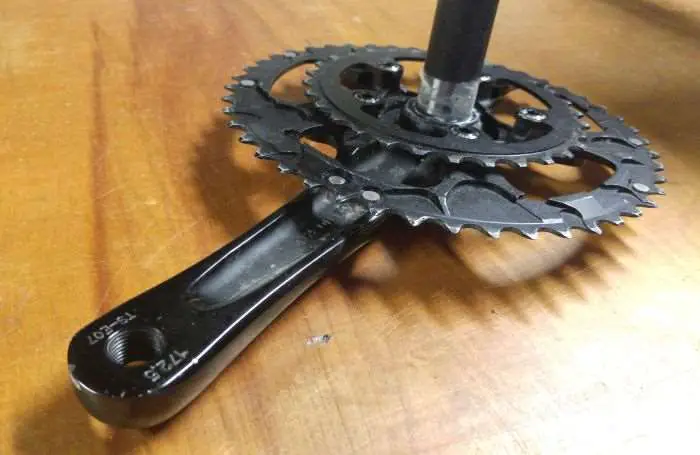 Another nice feature (for me here in Florida) is the 24mm axle. Rather than fussing with swapping chainrings to ride in the flatlands of Florida and its known sandy spots, I just swapped the Sugino for my regular Ultegra 46-34 crankset, providing more appropriate Florida gearing. Maybe a 2-minute task. I didn't even need to adjust the front derailleur.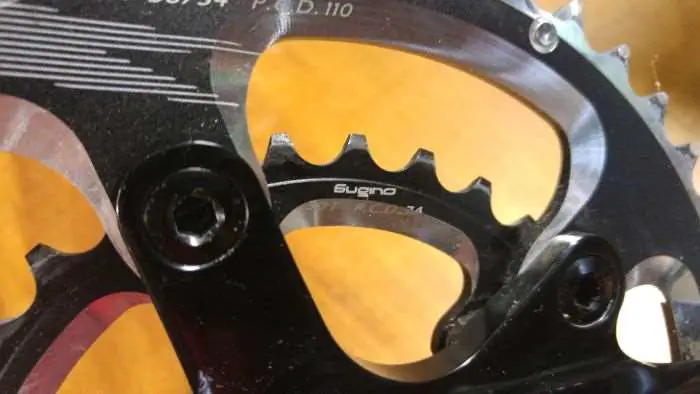 If you are looking for lower gears, the Sugino OX91D crankset is a fabulous option. It is pricey, anywhere from $US 350.00 – 399.00, but less so than some of the more recent alternatives. In addition, though subject to availability, Sugino makes or did make OX8, and OX6 ($US 259.00) versions that are affordable, but a bit heavier.
Note: Merry Sales are the distributor for Sugino in the USA (dealers only). Contact your local bicycle shop for ordering and further information.