JOM of the Gravel Cyclist crew boobytrapped these tires with cold germs. At least, that's my hypothesis. Because as soon as I collect them from him, I came down with a funk that had me riding the couch for a solid two weeks. Here's a depiction of the 40mm Maxxis Re-Fuses enduring a relentlessly long couch ride (we'll get down to business after the details):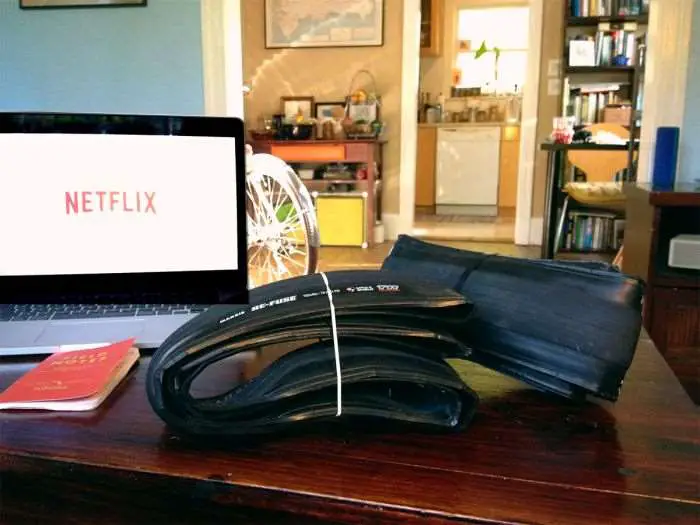 Technical Specs:
Sizes: 700 x 40mm (tested), 700×32, 700×28, 700×25, 700×23, 650b x 2.1".
Weight: 520g (claimed) 523g (tested).
Width on rim: 40mm wide @ 45psi on Mavic A719 rim with 19mm inner width. Expect a bit more girth on wider rims.
Max pressure: 75 psi, though many recommend not exceeding 60 psi when tubeless.
TPI: 60.
Rubber: dual-compound.
Bead: carbon.
Tubeless: yes (narrower 23mm, 25mm, and 28mm versions are not tubeless-ready).
Flat protection: MaxxShield (SilkShield from bead-to-bead, with added K2 Kevlar under the tread).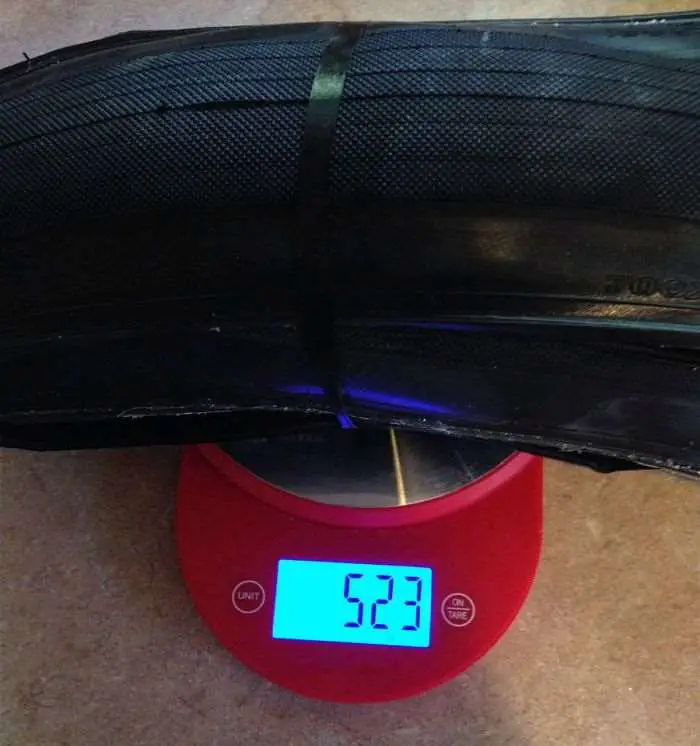 I never recommend mounting tires tubeless on old non-tubeless rims, but that's exactly what I did. With a compressor, I had no problem getting the Re-Fuse tires to seal up on my old Bianchi's Mavic A719 rims. This bike has been a lot of things over the years, and it's the bike I prefer for adventurous, unpredictable riding. As that's precisely what these high volume Re-Fuse tires seem to have been designed for, it only seems appropriate to put them under this bike.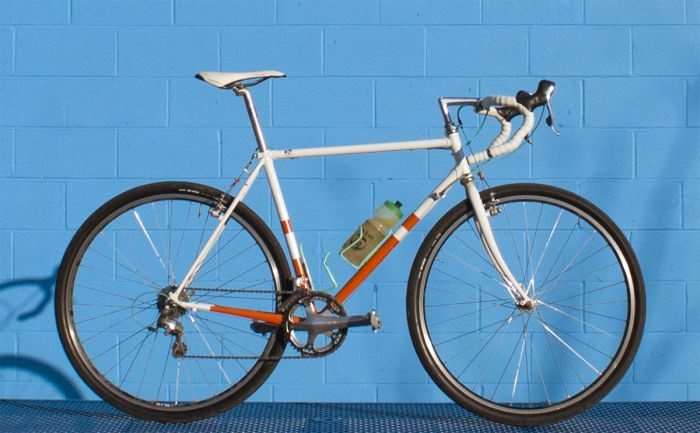 They're quiet. I've only ridden a few blocks, but now that I've put some distance between myself and traffic, it's the first thought that occurs to me. They're much quieter than the 42mm SOMA Grand Randonneurs on my 650b commuter. The SOMAs are light and fast – and I love riding them – but they hum like a basketball does after it bounces. The Re-Fuses could let me forget that my bike is touching the asphalt. That is, if it weren't for the fact their sidewalls are a bit on the firm side. This is to be expected of course, from a tire with the thorns-be-damned MaxxShield bead-to-bead flat protection these Re-Fuses boast; and they're much more forgiving than other tires I've ridden with comparable durability.

I should mention that I'm familiar with these tires, having ridden the 23mm version on my Spooky road bike and a 28mm pair on this same old Bianchi for a two-week loaded tour through the Pacific Northwest. Over the (quite long) lifespans of those two pairs of tires, I'm fairly certain they fell victim to fewer than five punctures in total. While these 40mm models are new to me, I feel like I know what to expect in terms of punctures; I probably won't get any. And unlike the others I've ridden, these have added puncture protection afforded by the tubeless setup.

I glide through downtown and away from the hubub, still trying to gauge accurately whether these feel slower than my 650×42 Grand Randonneurs. They do, but that's also to be expected. These tires have different strengths, and the robust sidewalls will inevitably make for a bit more rolling resistance than a lighter tire with thinner sidewalls. But the fact that I had to really pause and consider it surprises me: These are pretty fast-rolling tires, considering the reliability I've gotten from Re-Fuses in the past. I attribute this to the relatively supple flex of the SilkShield sidewalls, and the fact that Maxxis saved the heavy duty Kevlar reinforcement for the tread area. Flexible sidewalls mean lower rolling resistance, and give these tires a leg up over many of their puncture-resistant competitors.
I'm fond of taking a bike outside of its comfort zone whenever possible, just to remind myself that, while highly specialized equipment is nice, it isn't always necessary . . . at least not for these spirited or exploratory solo rides. With this in mind, I turn off the pavement into a single track trail system that my mountain bike is fond of. For the first two miles, the trail is 3- to 4-inch deep sugar sand, with sharp corners that can be tough to manage. I've been here before on this bike, but my 32mm file treads have always plunged into the sand like Artax into the Swamp of Sadness and I haven't wanted to try it again. I'm running both tires today with only 40psi, with this section in mind, and the Re-Fuse's wider footprint helps. In fact, it feels more like I'm on my mountain bike than my 'cross bike, as I rip a fairly straight path through this section of hellsands.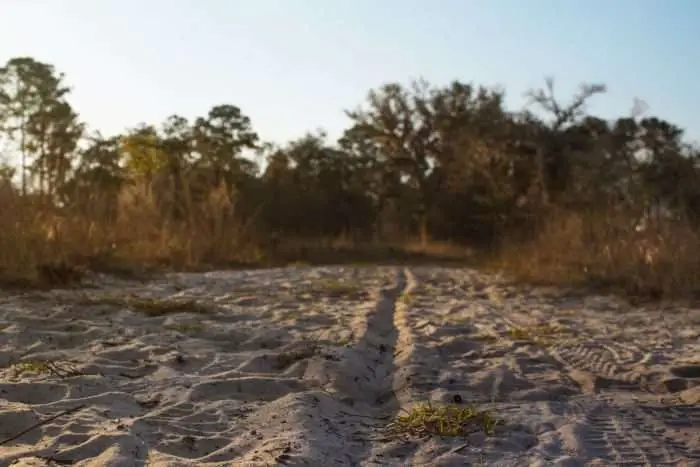 I'm back on the road and about two miles short of the house when I see the tell-tale sparkle of broken glass. Habitually, I get ready to swerve around it and check over my shoulder for traffic coming from behind. Then, I remember that I'm on Maxxis Re-Fuse tires. I square-up and plow right through it. I don't bother dusting the tires with my fingertips like I usually would, either. I'm confident the MaxxShield casings won't let the glass through, and I figure I owe it to you readers to find out. Crunch, crunch! All clear.
Are the Maxxis Re-Fuses raceday tires? Nope. Are they going to rip up that weekly A-Ride? Not unless you're as strong as you pretend you are. But do you ever use your bike for transportation? Do you want to load up and go touring or bikepacking? Do you ever go for exploratory rides, trying to find out if some trail, gravel road or power line cut you saw on a map goes anywhere? If you like to ride your bike like you did when you were a kid –– and I really do –– you should consider treating yourself to a pair of the Maxxis Re-Fuse tubeless tires. They'll last through several seasons of abuse. They'll make it seem pointless to carry a spare tube. They'll inspire you to blast through unknown territory without nervously scanning the ground for sharp objects. You won't worry much about flats anymore. And that's good, because riding a bike shouldn't be worrisome.
Review by Michael McAleer.
Don't forget to check out our reviews of the Maxxis Rambler and Maxxis Ravager.