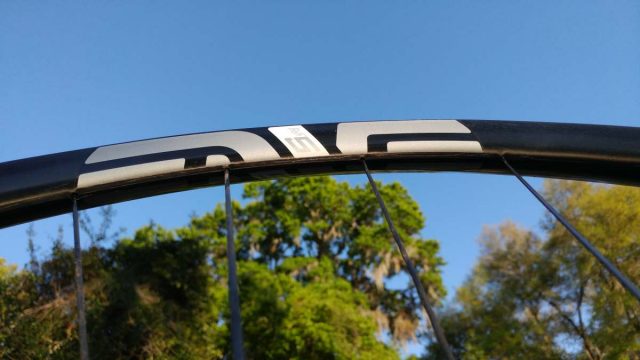 "We are more than riders… We are risk takers, engineers and innovators, driven by our love of cycling. We are a dynamic collection of skilled individuals that create the world's best carbon fiber products. Partnering with the prominent frame builders of our time and the world's best athletes, we combine industry-leading technology with world-class athlete feedback to provide our customers with the ultimate in lightness, stiffness and durability. Born from a desire for a better ride, we strive to deliver our consumers products without compromise." – Enve
Founded sometime during 2007, ENVE began life as Edge Composites. Three years later, a European trademark issue saw the company name change to what we know the company as today, ENVE Composites. In 2016, Amer Sports, the parent company of Mavic, Salomon and others, purchased ENVE Composites outright for about $US 50 million. Despite a change in name and ownership, ENVE Composites still holds a place in the cycling marketplace as a premium brand.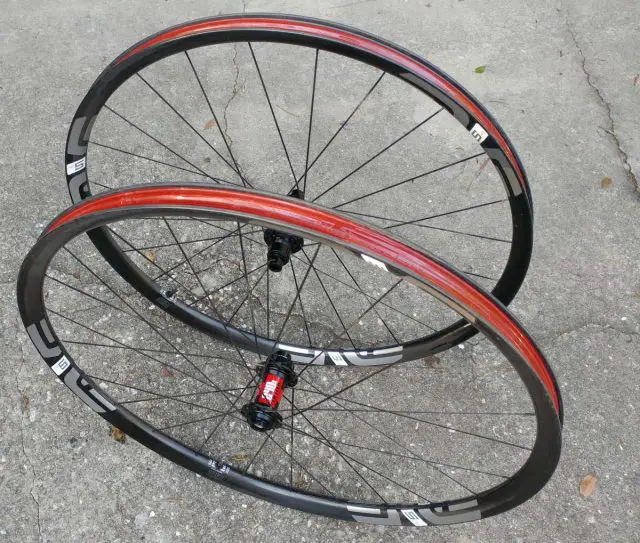 Gravel is arguably the cycling genre that has seen the biggest growth over the past year or two. Virtually every bicycle manufacturer has a gravel bike of some sort in their product line up, and this extends further to components. We've seen gravel suspension forks, stems, saddles!, and naturally, a plethora of gravel wheels.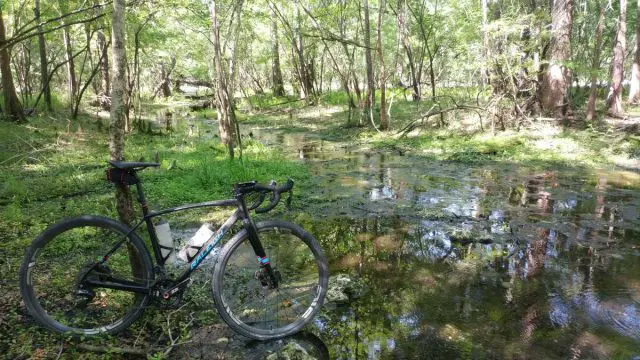 "For Roads Less Travelled"
ENVE Composites is renown for its expertise in the design of carbon fiber wheels, and they too have a wheelset that can potentially tame even the roughest of gravel roads. Enter the ENVE M525 G Carbon Fiber wheelset – where G is for gravel. I thought it appropriate to ride the pants off the M525 G wheelset around the dirt and gravel roads of Gainesville, Florida, including two of my mega training rides for the 2018 Dirty Kanza 200.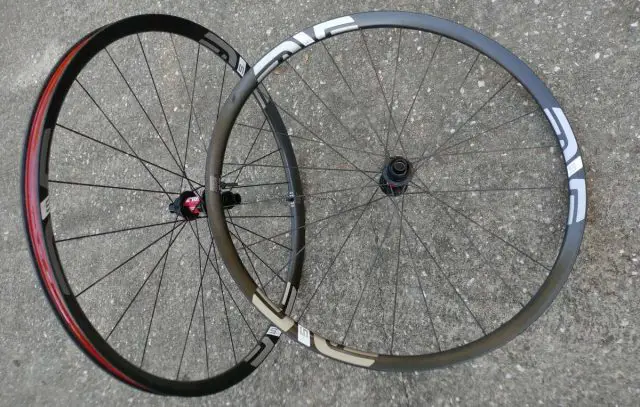 ENVE don't hide the fact this wheelset was originally designed for world cup, cross country MTB racing. "The M525 is a lightweight, full carbon tubeless compatible clincher that has been developed specifically for the demands of world cup cross country racing. Consequently, many of the same attributes that make for a great XC race wheel also deliver a ride quality that inspires confidence for off-road drop bar endeavors."
Translated, you're looking at a set of ENVE M525 cross country MTB rims laced up to road disc brake hubs.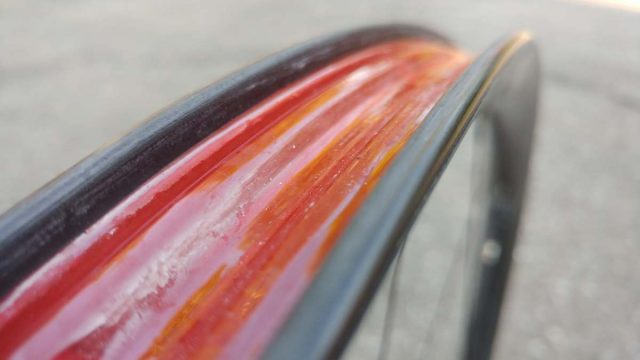 But why MTB rims for gravel? For the past few years, all of us have learned that wider is better on pavement. The same applies to dirt and gravel. The minimum accepted tyre size on the M525 rims is 700c x 32mm. Most of us gravel cyclist types are riding tyres that measure 35mm to 45mm in width, but these rims will handily support MTB sized tyres of 2.1″, etc.
Part of the M525 nomenclature refers to the rim depth which sits at 25mm, and the internal rim width, also at 25mm. Externally, the M525 rims measure 33.5mm.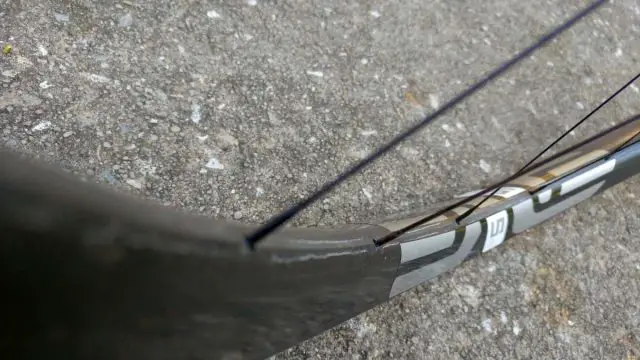 ENVE's M525 rims feature the company's "Dynamic Impact Design". "Dynamic Impact Design was born to solve the problems associated with traditional hookless carbon rim designs. Traditional hookless rims are strong, stiff, reliably tubeless and light, but require more material for strength, ride harsh, and are very susceptible to pinch flatting tires. Once the tire has flatted, there is nothing but the rubber itself to absorb impact energy from the trail. Unfortunately, a pinch flat is often the precursor to a damaged carbon rim. Dynamic Impact Design by ENVE aims to solve this problem."
Thus, ENVE has developed the Wide Hookless Bead, which sees the following improvements over other hookless rims.
"Improvement in pinch flat resistance over other hookless rims"
"Ability to run lower tire pressure and improve traction and rolling resistance"
"The option to run lighter weight tires if desired"
"A more forgiving buffer between rim and trail"
"Greater impact resistance"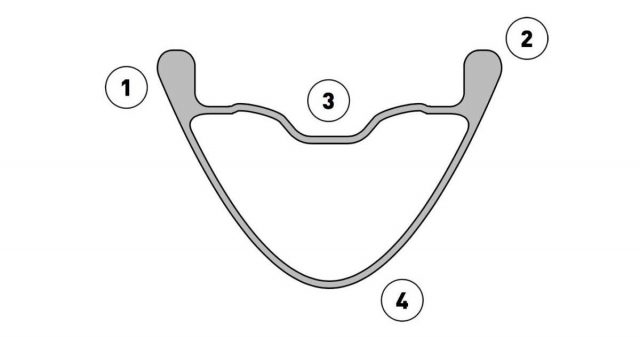 The diagram above, supplied by Enve, highlights the following points:
"Increased width at leading edge dissipates impact energy and prevents pinch flats."
"Rim's leading edge structure is designed to absorb energy and improve impact."
"Tire bed is shaped to ease tire installation/removal and ensure tire bead retention under hard cornering with low tire pressures."
"Full carbon laminate tuned for energy absorption and a smooth ride without sacrificing straight-line tracking and lateral stiffness performance."
Actual Weight and Specifications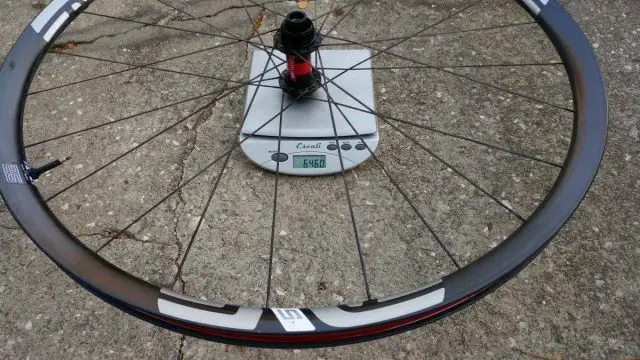 Placed on my trusty gram scale, the front wheel with rim tape and tubeless valve installed weighed 646 grams. Advertised weight is 637 grams, so I'm going to say ENVE is absolutely spot on here.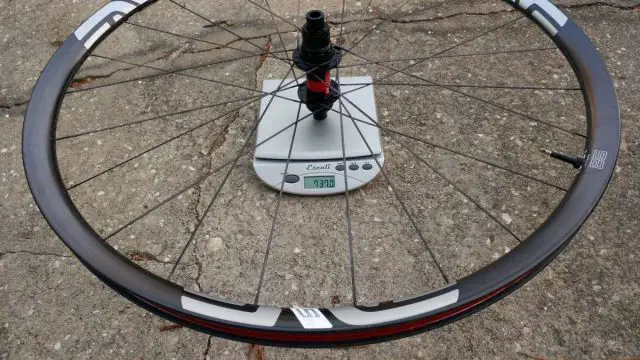 And the rear wheel, 737 grams with rim tape, tubeless valve and a SRAM XD driver installed. Advertised weight is 731 grams, which I assume means a wheel sans rim tape and valve. Once again, spot on with advertised weight. Advertised combined weight for the M525 G wheelset is 1,368 grams. The review pair adds up to 1,383 grams with the required accessories mentioned earlier. Chapeau to ENVE for accurate spec!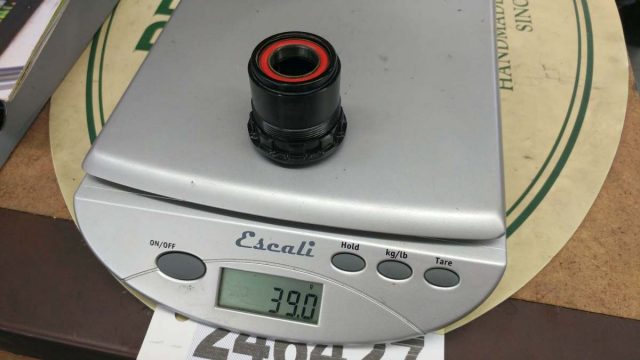 For the period of review, I ran the ENVE M525 G wheelset with bikes configured for a 2x / double chainring setup. Thus, the SRAM XD driver body pictured above would be surplus, but I weighed it anyway.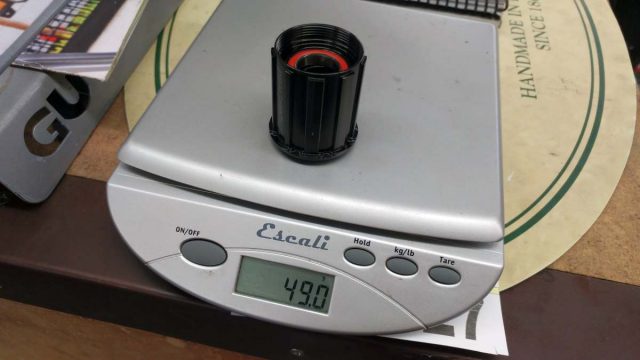 Swapping cassette bodies on a DT Swiss 240 hubset is simple assuming one possesses an axle vice (no other tools are required), and the Shimano 10 / 11-speed cassette body only added 10 grams to the weight of the rear wheel. A sub 1,400 gram wheelset intended for use on gnarly gravel roads is very impressive.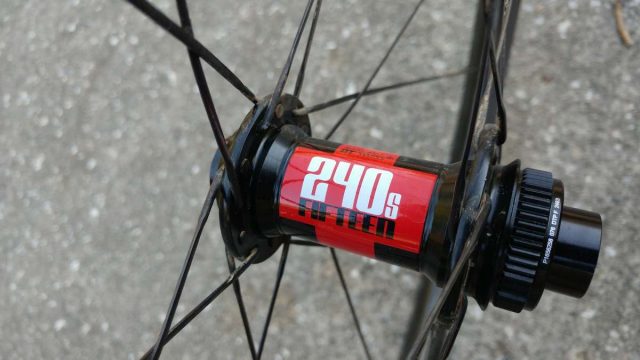 ENVE offer two choices of hub with the M525 G wheelset; DT Swiss 240S CL (Center Lock) and Chris King R45CL. As the photos indicate, our review wheelset was built with the DT Swiss hubs.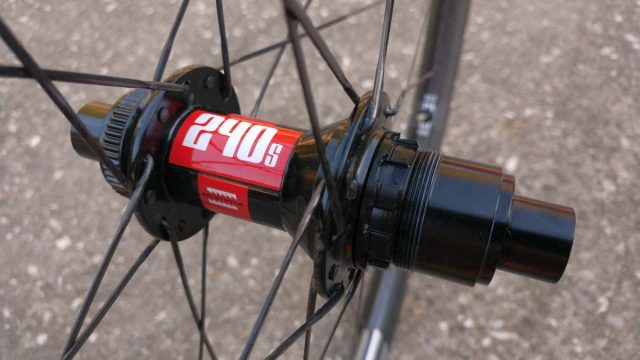 Twenty four spokes are built two cross on the front and rear wheel, with spokes by DT Swiss (Aerolite) or Sapim (CX Ray). Spokes are mated to ENVE'S own internal brass nipples. In addition to cassette bodies, axles can be interchanged with a minimum of fuss. Available with a regular quick release, or 12/15mm thru axle on the front and 142mm x 12mm thru axle on the rear, the DT Swiss 240 hubs will cater to the needs of all gravel cyclists.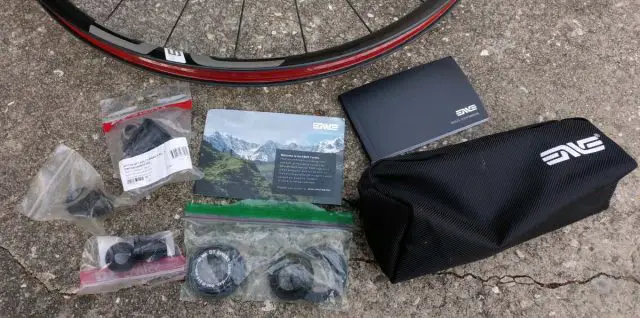 Pictured above are the accessories I received with the ENVE M525 G wheelset. Included are the manual, end caps for the hubs, and lock rings for the center lock rotors. The extra cassette body pictured is not normally supplied. When reviewing wheels, you need to think about all of the options, and thus, request extra parts here and there.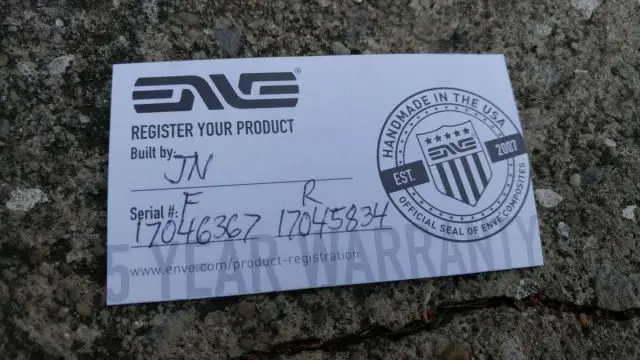 Above, another nice touch. This M525 G wheelset was built by JN. Thank you JN.
Disc Rotor and Tyre Installation
What's not to love about Shimano's center lock brake rotor standard? In terms of the rotor swaps, it is fastest of the two rotor mounting standards.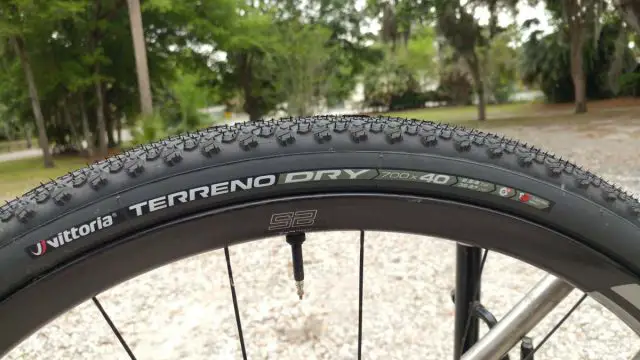 For the duration of the review, I mounted Vittoria's Terreno Dry compound tyre, which measures 700c x 40mm. Mounting was a snap, no need for complaining or plastic tyre levers. The tyres were easy to inflate, thanks to Bontrager's Flash Charger Pump. I also use the Topeak Joe Blow Booster pump for tyre inflation; if you own an air compressor, the task will be effortless. Sealant used was Orange Seal's Endurance Formula.
It needs to be said that the tyres were easy to remove from the rims. I've ridden at least two brands of wheel in the past that required gargantuan force to remove tyres, and tyre brand was irrelevant. This is less than pleasing when you're standing by the side of a road. Factor this into your purchase decision, particularly in this age of tubeless gravel tyres.
ENVE M525 G Wheelset – Ride Review
Weighing 1,393 grams, the ENVE M525 G wheelset is among the lightest Allroad/Gravel bike wheelsets currently available, and the lightest I have ridden. The M525's low mass makes for excellent acceleration and top-notch handling. The rims are shallow and behave well in blustery crosswinds. As a reminder, a typical gravel tyre adds additional height to one's bike versus a 700c x 25mm road tyre. This also has an effect on gearing and provides extra surface area for the wind to catch.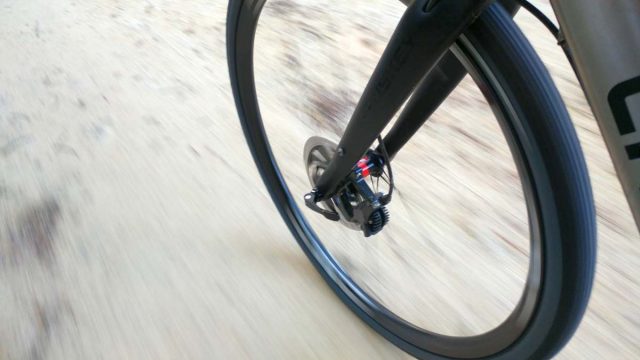 Accelerated to approximately 20mph (32km/h) on a fast, flat and relatively smooth gravel road, the ENVE M525 G's roll superbly and are easy to hold speed. Tyre pressure is without a doubt the biggest factor on overall comfort, but the M525's instilled a measure of comfort during my rides. I don't like using the word "compliant" in my reviews (it is way overused), but the ride quality provided by these ENVE's were just that. Comfortable, compliant and confidence instilling.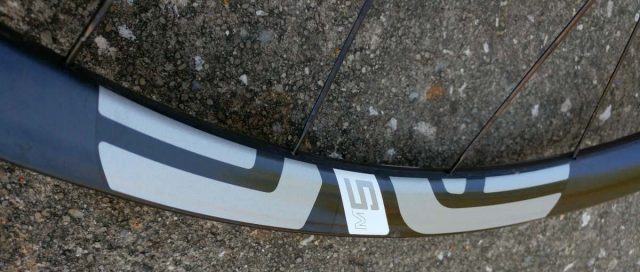 Tyres mounted to these rims can be inflated at lower than normal pressure, but sans the worries of burping a tyre. Most days, my body weight tips the scales at around 158lbs / 71.5kgs. Thus, I inflated the front tyre to around 31psi, and the rear to about 34psi. Unfortunately, I didn't have time to attempt this, but the M525's would be perfectly at home fitted with WTB's Exposure 700c x 32mm roadie-oriented tyres, if one felt so inclined to ride pavement/bitumen for a while.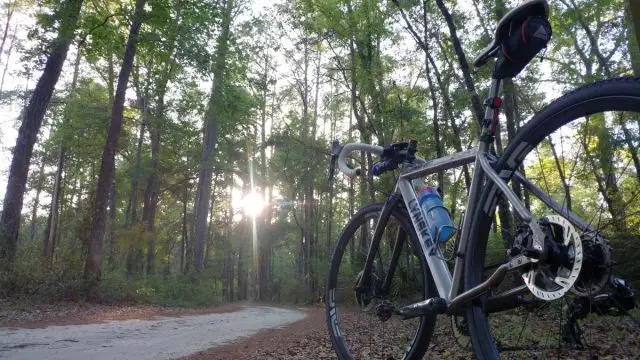 To be expected, I wasn't kind to these wheels. I don't ride on groomed gravel roads or perfectly smooth pavement. Washboard/corrugate roads, potholes and other roughness feature at times on my gravel routes in this neck of the woods. Additionally, my bikes are sans suspension of any kind, unless I'm specifically reviewing such an item, in which case I would mention it here.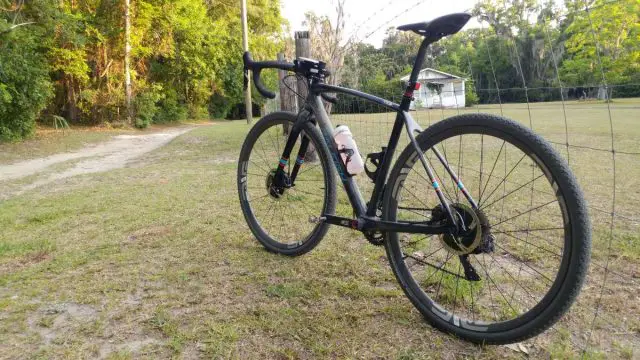 During my review miles/kms, there were two rides of note, one being 154 miles in length and the other, 174 miles. Both were part of my training for my third appearance at the Dirty Kanza 200. I've always held fears concerning the potential hassle factor for truing a wheelset with internalized nipples. In the case of an ENVE M525 G wheelset, one would need to remove the tyre, sealant and rim strip. Wheels with external nipples don't have this problem.
However, the ENVE M525's stayed perfectly in true, testimony to the wheel builder and quality of materials used.
If you like a wheelset that is simple in appearance and big on performance, the ENVE M525 G has you covered. It isn't plastered in decals and garish logos. It suits just about every gravel bike known to mankind, and being ENVE, exudes a certain classy factor.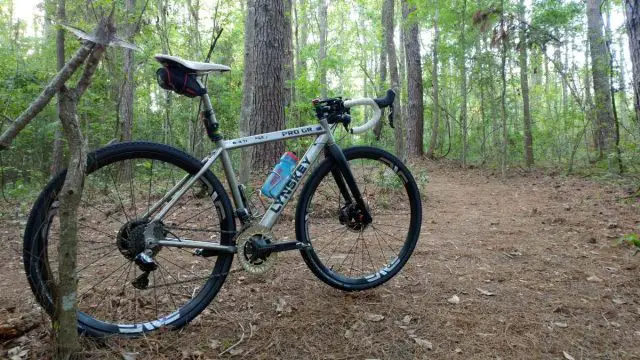 I've been known to take my gravel bike onto the local in-town trail system from time to time (I don't own an MTB), despite having very ordinary skills. Regardless, this is where the fast engagement factor of DT Swiss' ratchet system comes into play. Finessing one's gravel tyres in tight and tricky spots calls for slow rolling, but fast engaging hubs. I believe my review wheelset was fitted with the 36T / 10° engagement, which is plenty fast for gravel riding, and did just fine on my local trails. DT also offer 18 / 20° and 54T / 6.6° engagements inside their hubs.
To my knowledge, there is no rider weight limit on the ENVE M525 G wheelset, and my body weight never gave the wheels any trouble. The M525's have been solid under load, resisting my attempts to move them laterally. The advent of thru-axles on disc brake wheels is a must-have for me nowadays. Stiffer hub interface, no brake rotor rub, and decently consistent rotor alignment between wheel changes. Win!
Braking Performance
The Enve M525 G wheelset isn't for rim brakes, so this paragraph is virtually a moot point. I rode Shimano's hydraulic brake / electronic Di2 system on the bikes used in this review. There's nothing bad to say about Shimano's hydraulic braking system. Once your hydraulic calipers are aligned to your rotors, it is set and forget. Braking is powerful, with excellent modulation – all of this will stop you in a hurry, wet or dry.
Warranty
ENVE don't mess about with warranty support. "Our 5 Year No Hassle Warranty – At ENVE, we believe you should ride our products as hard as our professional athletes do. If you're the original owner of an M Series wheelset, and damage a rim while riding or racing, we'll replace that rim at no charge as quick as we possibly can." Superb.
ENVE M525 G Wheelset – Summary
ENVE is known for top quality, premium wheelsets. There are no surprises with the M525 G. It is built from some of the highest quality components and materials going, and offers flexibility and reliability, particularly with DT Swiss hubs at the heart of the package.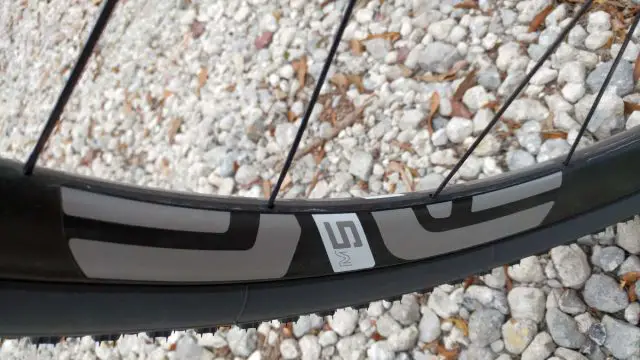 Positives:
ENVE's M525 rims are designed for MTB use, but are strong, light and wide, perfect for the rigors of gravel.
Very lightweight. You'll be hard-pressed to beat the weight of this wheelset, without going custom and forking out considerable money for exotic, and potentially fragile hubs.
DT Swiss 240 hubs. Superb reliability, easy to service, easy to swap axles and future-proof until someone invents another standard.
Regular J-Bend spokes. They may be Sapim CX-Ray or DT Swiss Aerolites, but a lot of local bike shops carry these nowadays.
Easy to mount and remove tyres.
Fabulous build quality and a subdued look, perfect for matching with most bikes.
I DON'T WANT TO RETURN THEM!
Negatives:
Starting at $US 2,800.00, these are expensive wheels. ENVE does offer a financing program to help with the purchase of these wheels, but if you want performance, be prepared to pay. Will these wheels make you faster? Maybe. Will they make you feel faster, definitely! Remember the placebo factor. Feel fast, ride fast.
Internal nipples. My review set stayed perfectly in true, but if an ENVE wheelset was to go well out of true, be prepared to remove your tyre, sealant and rim strip… or take them to your local bike shop. With disc brakes, you have the luxury of running a slightly wobbly, out of true wheel, but not so with rim brakes. Thankfully, this review is all about the ENVE M525 G, a disc brake wheelset.