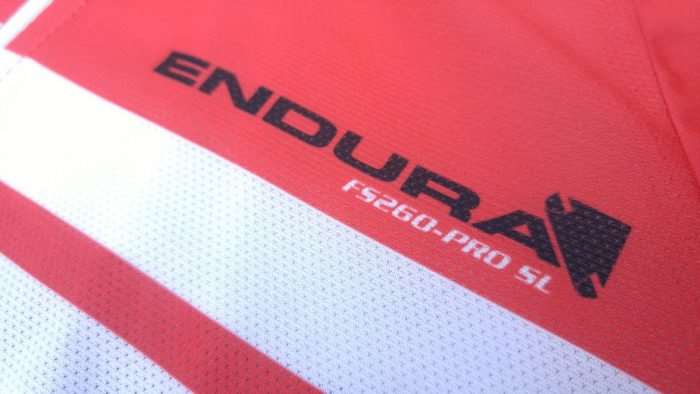 "Endura was founded in Scotland in 1993 with a no-nonsense commitment to advancing the performance and function of cycle apparel for all. As a maverick brand, it immediately launched a host of novel and challenging products that have gone on to earn iconic status globally and in many cases reset the benchmark of function and durability for the industry. This philosophy and disruptive innovation has carried the brand from Scottish local hero to global market leader."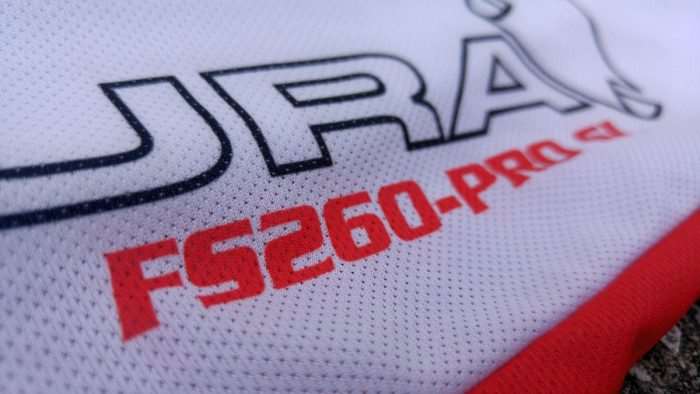 Endura has spent considerable time, effort and money in their research and design facility, honing and perfecting their clothing, incorporating real-world testing and feedback from World Tour teams such as Movistar. If you don't follow the pro-roadie circuit, Movistar is one of the top-ranked World Tour teams.
A team such as Movistar can afford to be selective when it comes to product sponsorship, such is the exposure the team brings to brands who utilize their products.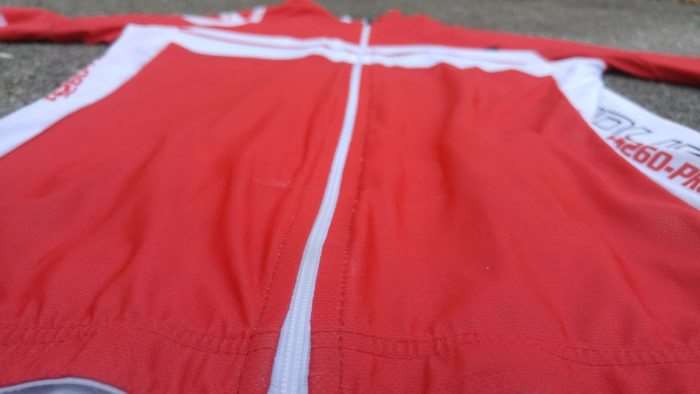 Endura has been the clothing supplier to Movistar for several years. Technological advancements in production techniques and the experience of thousands of kilometres of hard racing by Movistar, has seen features from Endura's "special" team-only kits incorporated into much of the company's Pro SL collection.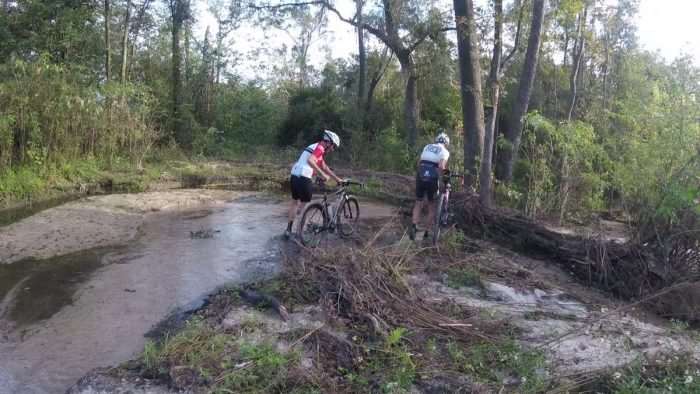 But, you may be wondering, "how do these fine Endura threads tie into a website review on Gravel Cyclist?"
If you think about it, professional cyclists spend countless hours riding their bicycles, racing and training in good and bad weather. Six hours in the saddle is a relative doddle for most of these riders. On the dirt and gravel roads around the world, gravel cyclist types are riding and racing their bicycles for hours at a time as well. Think about how long it takes the average rider to complete a 200-mile gravel ride or race. During that time, you, your bike and the clothing you wear take a beating.
See where I'm going here? So many riders fastidiously prepare their bikes and related equipment, but clothing is often neglected. A good pair of shorts with comfy, all-day chamois, can make the difference between a fun time and a whole lot of serious discomfort.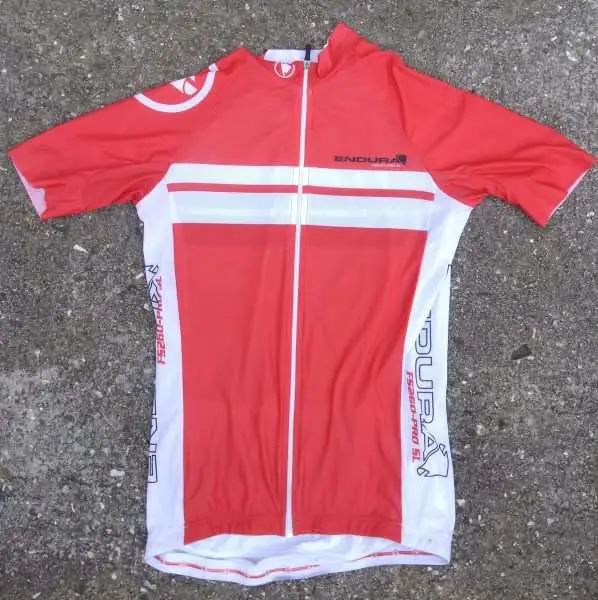 Enter the Endura FS260-Pro SL Lite jersey and Pro SL Bib Short II.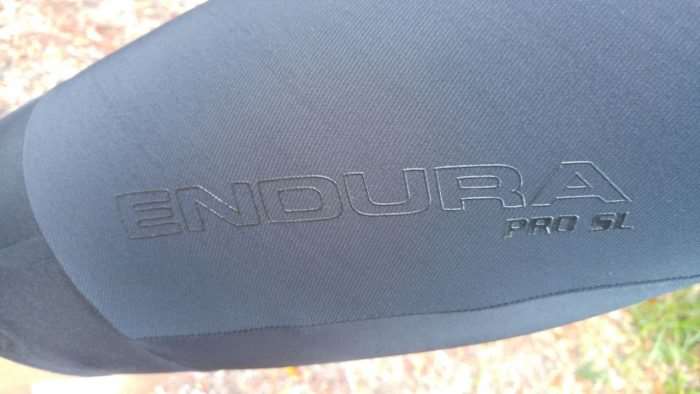 Part I – Endura FS260-Pro SL Lite Jersey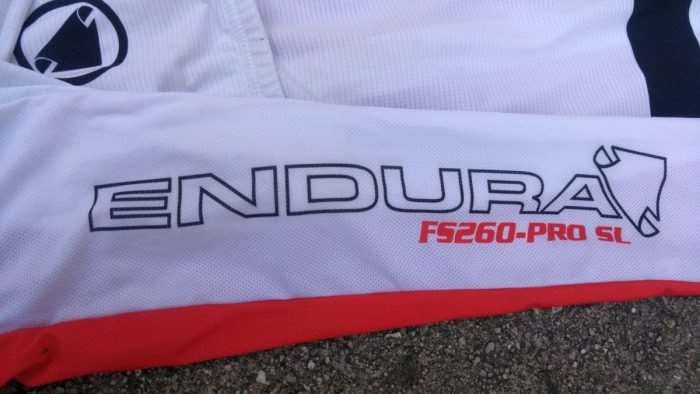 Endura touts the FS260-Pro SL Lite jersey as possessing "Super Lightweight Performance". If you take a gander of Endura's website, you cannot find this version of the Lite jersey for sale. I believe the FS260 moniker was present on this jersey for 2016, but has been removed for 2017. Examination of the 2017 Pro SL Lite model on Endura's website reveals they are virtually identical.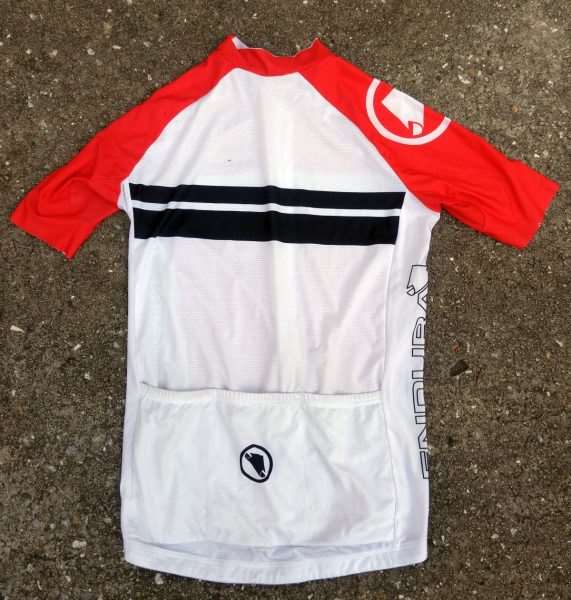 Features of the FS260-Pro SL Lite jersey include:
Extra fine, super light, rapid wicking mesh fabric (good for cooling).
Lightweight underarm mesh for increased ventilation (nobody likes smelly armpits).
Lycra sleeves and UPF 25 rear panels.
Lightweight silicon internal cuff gripper to hold sleeves in place.
Minimalist, low weight triple rear pocket construction.
Lightweight internal hem elastic with silicone gripper.
Full-length front zip.
40% lighter (claimed weight of 85 grams in a size Medium) and 15% better cooling properties than the company's entry-level jersey.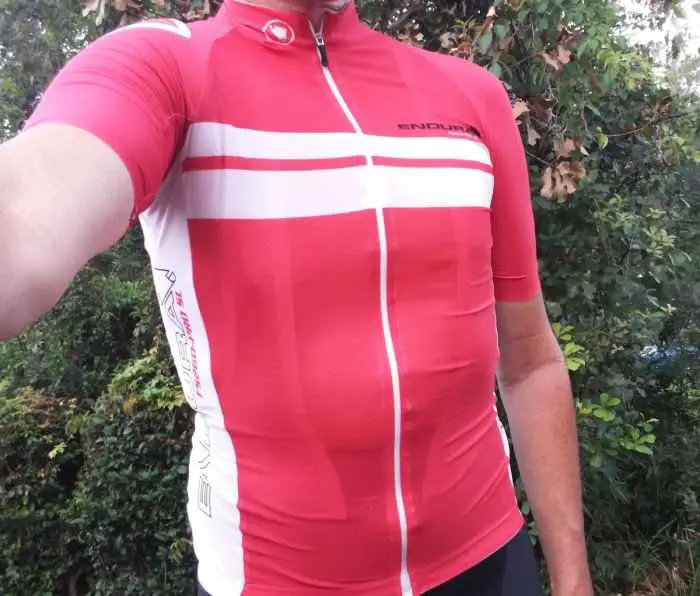 I'm not exactly the best clothing model in the world, but snapping a photo as one dons the review garment is the best way of representing how they fit. Endura describes the fit of the Pro SL Lite jersey as "athletic cut". In the Americano market, this translates to "race cut".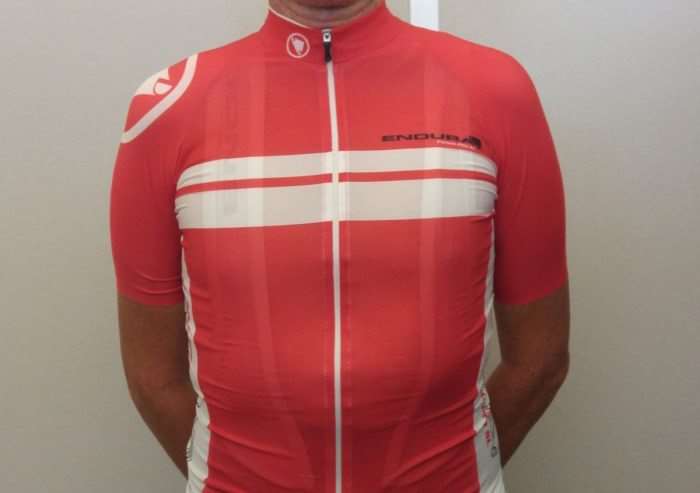 Endura's jersey sizing charts are accurate, although I had to size up to a medium jersey, whereas in other brands, I'll wear a small. The fit is definitely "race cut", but the jersey fitted me well. There was a tiny amount of bunching towards the bottom of the zipper / hem line, mostly when I was riding on the drops, but this is a minor complaint. Taller individuals (I'm about 5'11") shouldn't experience these issues.
The Endura Pro SL Lite jersey is summer weight. If you're a modest sort of person, you'll notice the jersey is a wee bit transparent. The bib portion of the Endura bib shorts I'm wearing can easily be spotted through the jersey.
This was a source of concern for me, so I raised the issue with Mr Tim Hayes, Endura's E-commerce Marketing Manager. Tim's response was something like, "see those UPF 25 rear panels, they really do work, the sun is blocked". Considering the entire Movistar pro roadie team don this uber-lightweight jersey when temperatures began to rise, I thought "OK, that's a pretty solid testament to the product". Thus I began my review, riding for about two hours in the midday sun. Mostly, I wanted to determine if my back would show any signs of burning or skin damage once I was finished with my ride. See what I do for you people?!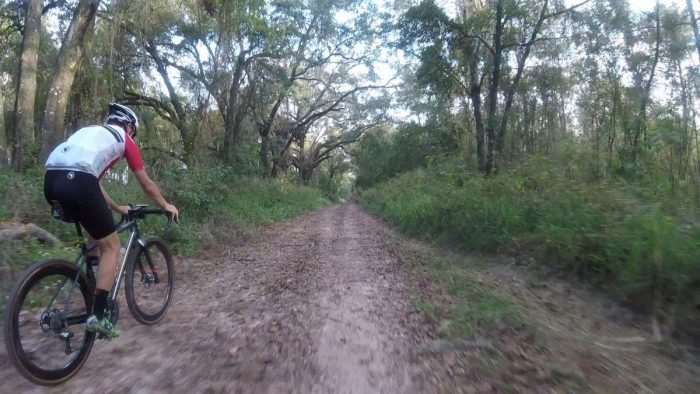 I'm pleased to say that during my initial foray, and the many others that followed, including the gravel stooge-fest pictured above, I could not detect any sign of color change over my precious back…. which is mostly a shade of white resembling a piece of legal-sized paper. Incidentally, my sample jersey weighed 91 grams, six grams over the manufacturer's listed weight. But seriously, who weighs their jersey?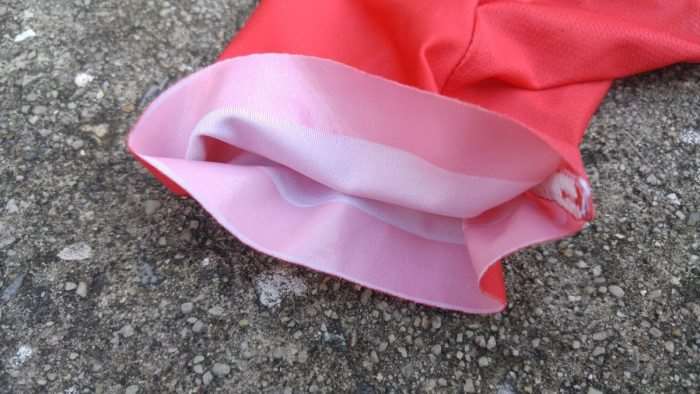 The silicon internal cuff gripper inside the end of the sleeve (pictured above) kept them in place on my avian-like arms. In my case, without such a gripper, jerseys can get a little flappy at the sleeve end.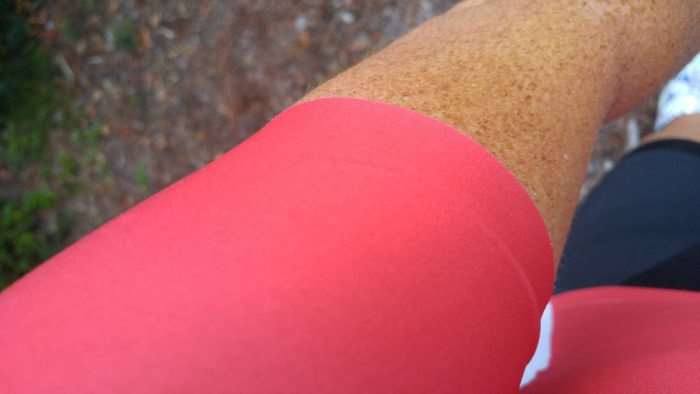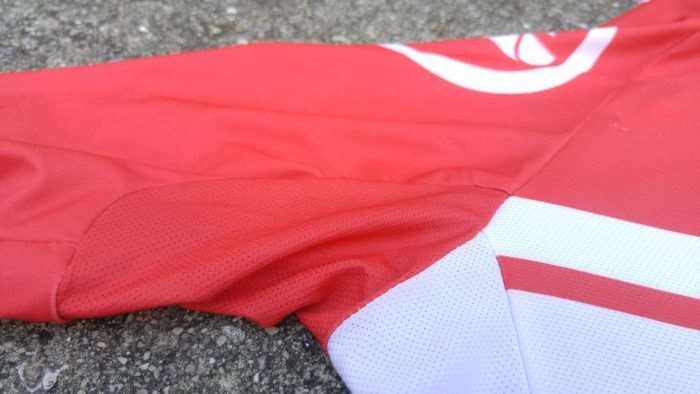 One negative about the silicon grippers at the end of the sleeves – they prevent air from flowing into the jersey. Thankfully, the underarm mesh aids with cooling – airy and light with good ventilation.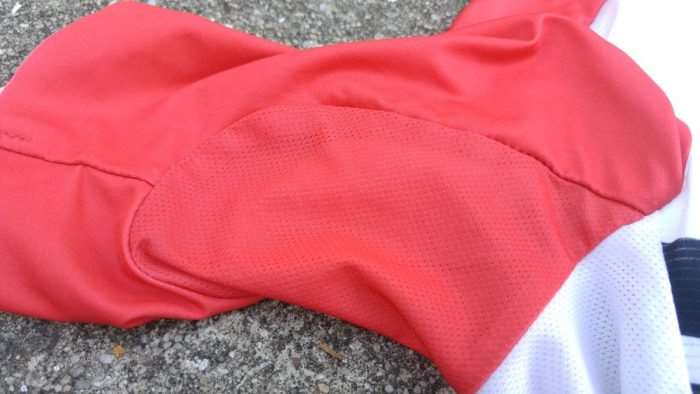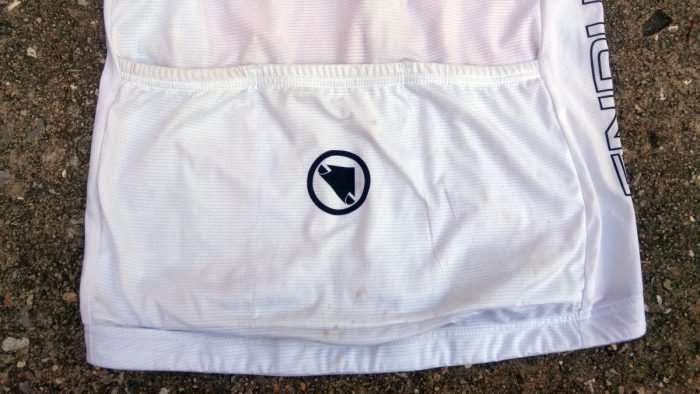 I'm guilty of stuffing my jersey pockets to the max and beyond, and they've stood up well to the abuse. No signs of tearing at the seams or holes in the pockets.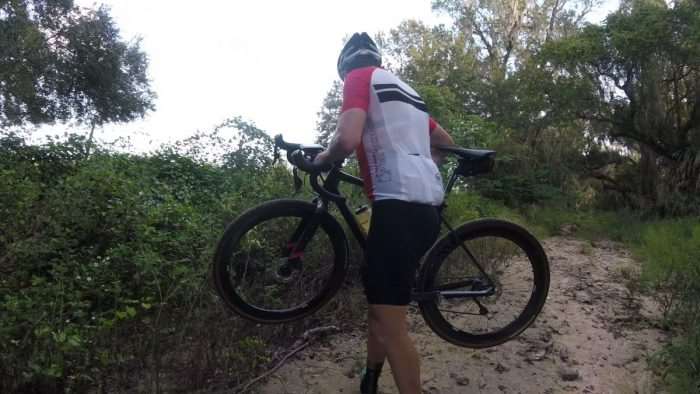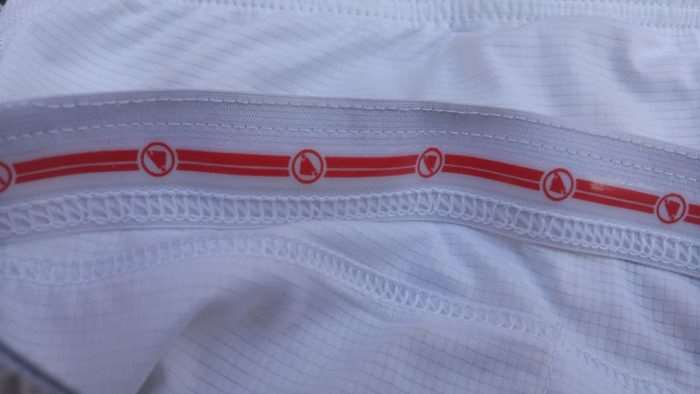 The internal hem elastic keeps the bottom of the jersey positioned appropriately on one's body.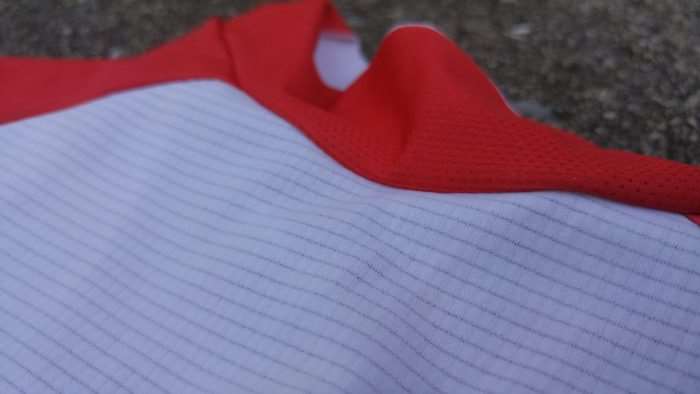 Pictured above is Endura's super light and rapid wicking mesh material, the material that makes up much of the Pro SL Lite's construction. During the hot and humid summer days here in North Central Florida, where temperatures regularly hang about in the low 90's Fahrenheit with an abundance of humidity, the Pro SL Lite was noticeably cooler than my regular weight jerseys. Ordinarily, I would find myself reaching for my jersey zipper to crank it most of the way down for maximum airflow – at a loss to aerodynamics – but not so with the Pro SL Lite. The zipper stayed put and I stayed reasonably aero and cool. It also helps that the Pro SL Lite is a very form fitting jersey that looks and feels fast.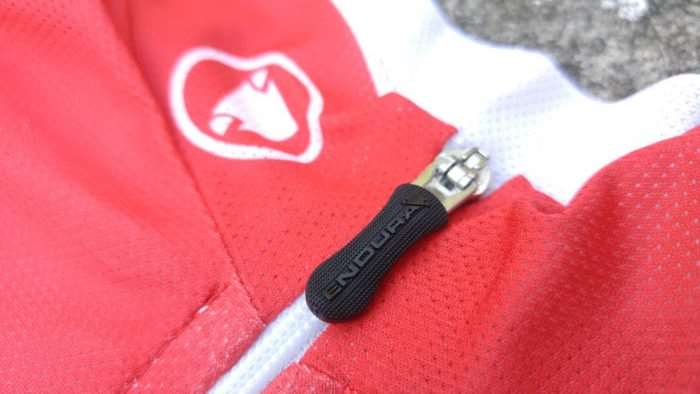 My only qualm with the Endura Pro SL Lite jersey lay with the zipper. It functioned well for the duration of the review, and physically it is about the same size as almost every other jersey zipper on the market. But it could be improved. I'd prefer to see a YKK zipper – arguably the best zipper available.
Part II – Endura Pro SL Bib Shorts II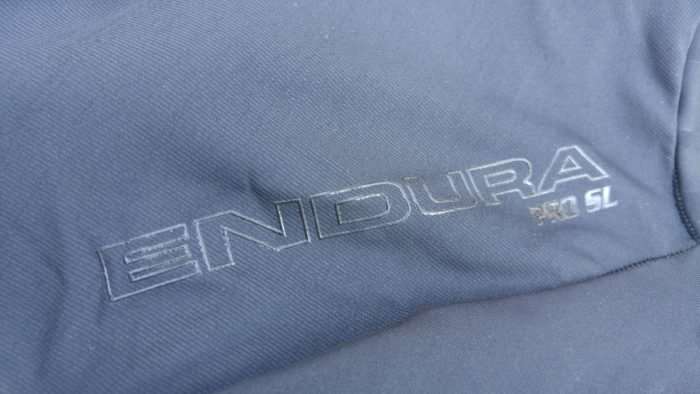 Features of the Endura Pro SL bib shorts II include:
Multi-pad width precision fit, aka three different width chamois (narrow width tested).
Coldblack® technology dramatically reduces heat build-up and provides UPF50.
Ergonomic, pre-shaped multi-panel construction.
Laser-cut rear pocket.
Raw edge hem bands with inner silicone print.
Long leg options (+4cm) available (standard length tested).
90-day comfort guarantee.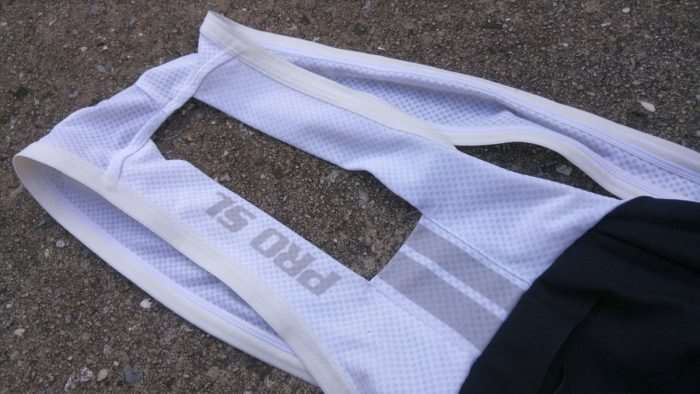 We reviewed the original version of these shorts in 2016. The second generation retains the option of three different pad widths. The width you choose is decided by the brand and model of saddle you ride – I ride the Fizik Arione. In the United Kingdom and Europe, Endura has several "Padfit Centres" – bicycle shops fitted with the company's gebioMized Padfit System. Using this system, saddle pressure is mapped and an appropriate pair of Endura shorts / chamois is recommended to the customer.
For everyone else, you'll need to refer to Endura's Pad Fit chart (below).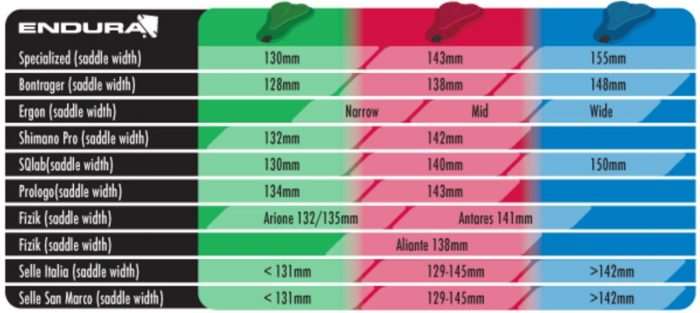 The overall look of the Pro SL Bib Shorts II is understated compared to the originals, but the improvements are more than just visual.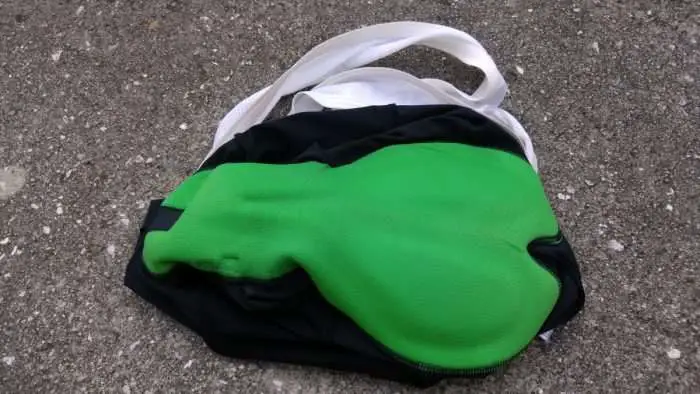 The Endura 700 series chamois pad features a complex internal design that is extremely comfortable.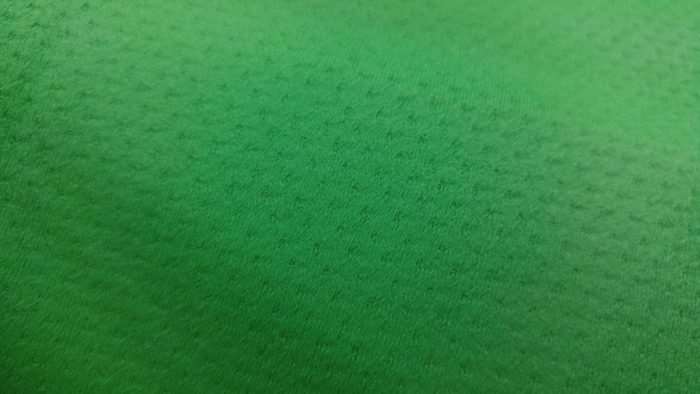 Unlike the offerings of other manufacturers, the thickness of the chamois varies in a smooth transition. The chamois is thicker beneath the sit bones and lesser in the areas it is not needed.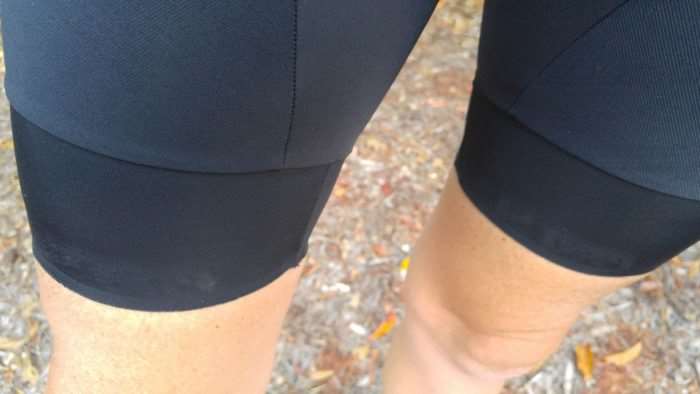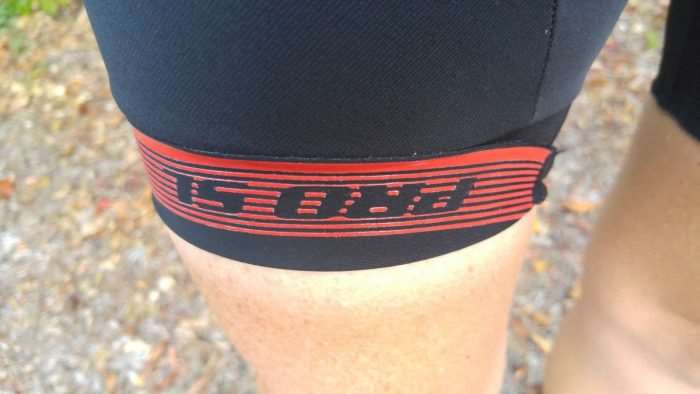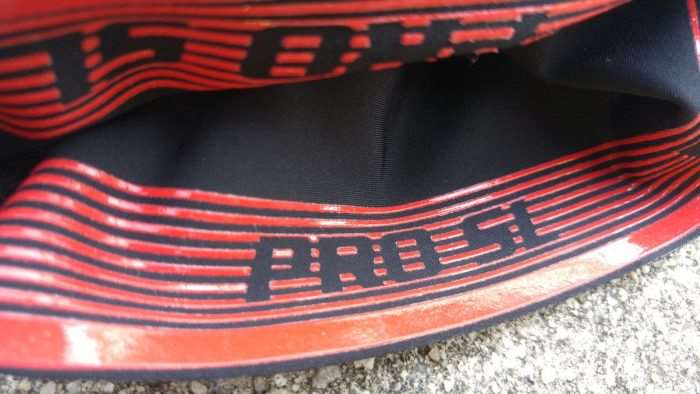 For sizing of the bib shorts, Endura is on the money again with an accurate fit. I selected the size medium, which is on par with every other brand I have worn.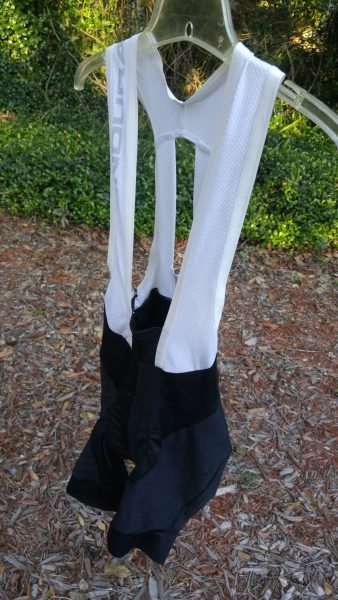 The short fabric is compressive and uses "coldblack", a treatment devised by Endura to reflect light. The result is bib shorts that feel cooler when the sun is beating down. The short's fabric is rated at SPF50.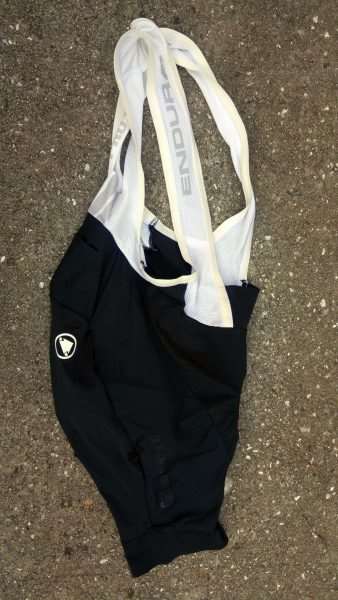 Visually, the Enduro Pro SL bib shorts feature the company logo in white on the rear, with branding in black on the legs. The neutral look of the shorts – it is hard to beat the simplicity of black shorts – will match itself well to any jersey you may have in the closet.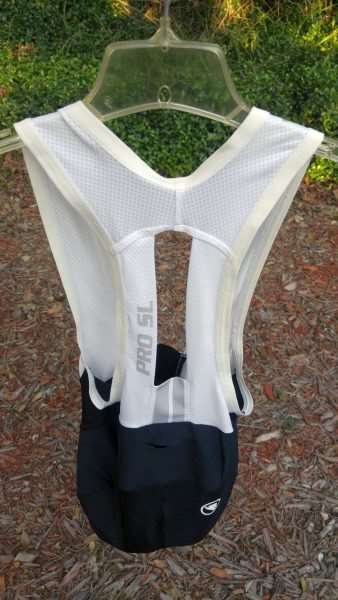 The Enduro Pro SL bib short II is incredibly comfortable. I'm unaware of another manufacturer who offers different widths of chamois, but this should be an option for every pair of shorts on the market today! Too much chamois in the tender region between one's private parts and inner thigh can wreak havoc. Bunching, chafing and rubbing is a friend to nobody, no matter how much chamois cream you apply (Buckler Embrocation is my go-to brand).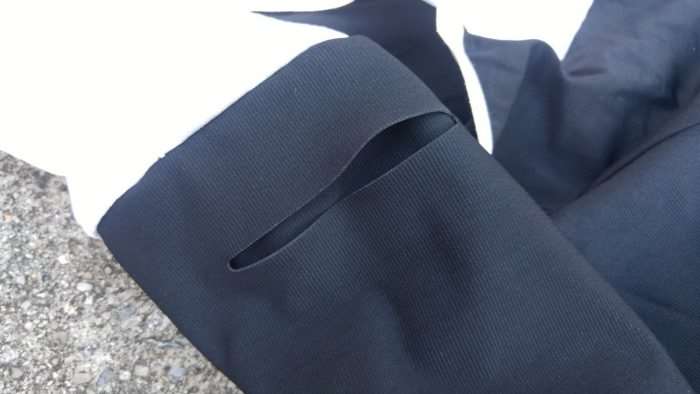 I racked up many review miles / kilometres in the shorts across dirt and gravel roads, with the odd roadie ride thrown in for good measure. Regarding the cooling properties of the Endura shorts, I cannot honestly say I felt a difference in perceived temperature versus a regular pair of shorts.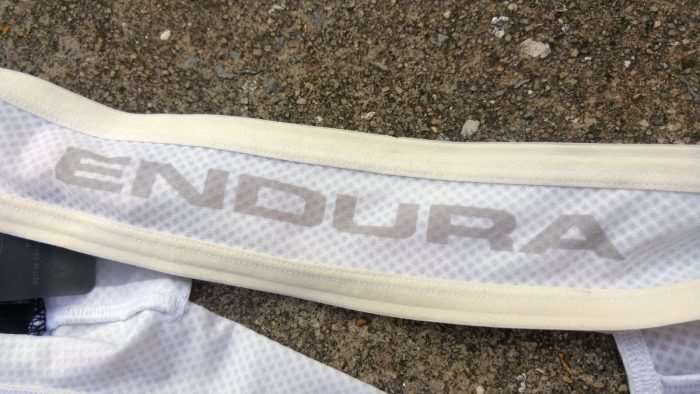 But the overall comfort of the Endura Pro SL bib short II, enhanced by the cool nature of the Endura FS260-Pro SL Lite jersey, had me focusing on my bike ride rather than thinking about the heat of those summer days.
Summary
Overall, the Endura Pro SL bib shorts II provide all-day riding comfort with zero troubles to report. The FS-260 SL jersey is the near-perfect summer weight jersey, but its lightweight construction and transparent nature won't appeal to everyone. Longevity-wise, I am uncertain how the FS-260 SL jersey will do over the long run, but thus far, it is wearing well.
The FS-260 SL Lite jersey and Pro SL bibs aren't cheap, but like everything in life, you get what you pay for. Both garments are highly recommended by the Gravel Cyclist crew.
Pricing on the FS-260 SL  jersey is $US 124.99 and $US 194.99 Pro SL bib short II.