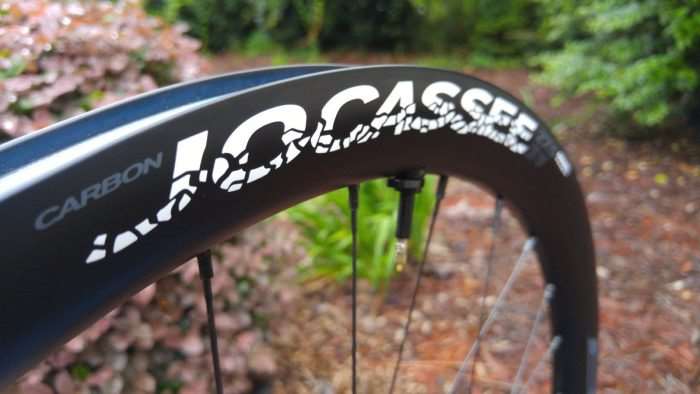 About Boyd Cycling
"We Build Our Wheels to put under the Christmas tree."
"We Build Our Wheels to shred."
"We Build our Wheels to climb hills."
These statements are just a few of the things Boyd Cycling wheels claim to be capable of. Boyd Cycling is the brainchild of Boyd Johnson, a bloke who began racing bicycles at the age of 13. At the age of 18, he lived the dream of traveling about the United States, racing his bike.
"As I kept going I was fortunate enough to be sponsored by many different wheel companies, and had a chance to race pretty much every major option out there. I saw what made wheels good, what made them not so good, and what we could do different. In 2009 I was finishing up my final season on a professional team and the timing was perfect to launch this company. "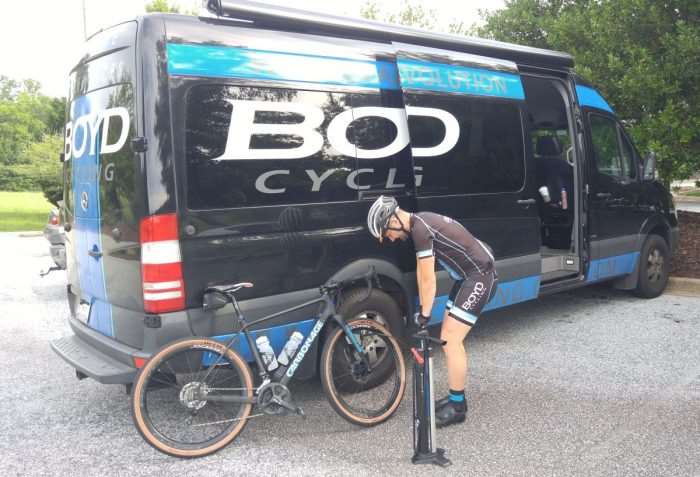 "We launched Boyd Bikes in September of 2009. When we started the company we were doing a lot of different products. We had wheels, bike frames, and accessories in our line up. Things actually started off fairly quickly, and we were learning the business on the fly. It was very quickly becoming too much for me to handle by just myself. Three months into starting the company, my wife Nicole left her stable and established job at Hincapie Sports to come on board and help make Boyd Bikes grow."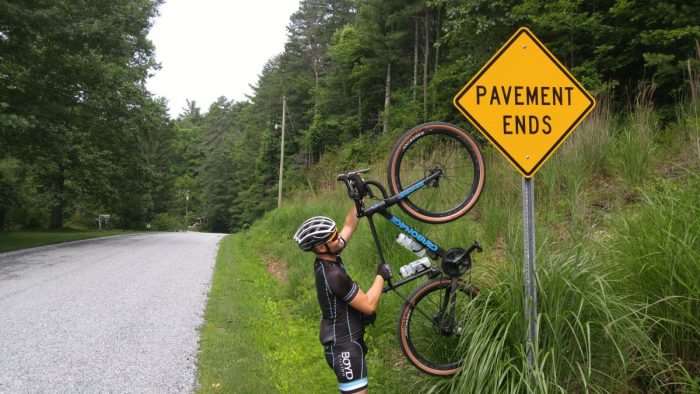 "We very quickly realized that if we wanted to grow and have the quality be as high as possible, we had to focus. The wheels were doing very well and we were starting to pick up a lot of nationwide recognition as being a great value. In early 2011 we decided to focus on just the wheels and changed our name from Boyd Bikes to Boyd Cycling."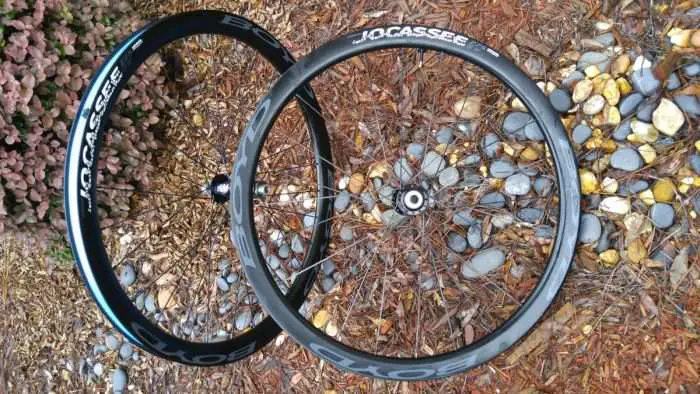 "In late 2011 we made the trip over to Taiwan, met with dozens of manufacturers, and moved forward on our own line of rims and hubs. There was a pretty long development lead time and in early 2013 we launched the new and improved line. This was met with great reception and the brand really started taking off. We started transitioning from all web based direct to consumer sales to more selling through bike shops throughout the country. Bike shops are loving working with us because we are a smaller company with very attentive customer service. The wheels are the same quality (or even better) compared to some of the main players in the industry, yet because we are a smaller family run company we are able to keep our pricing more reasonable."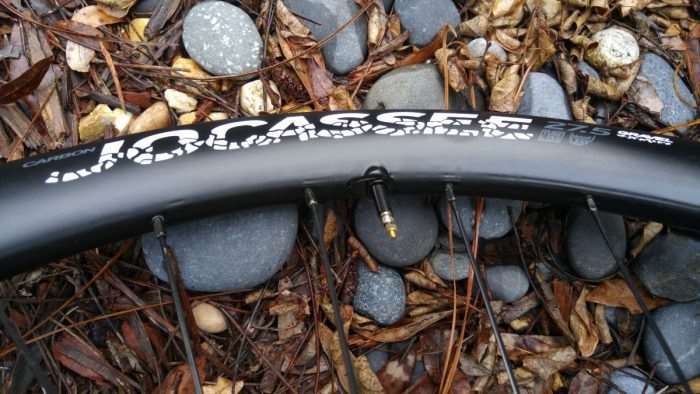 Boyd Jocassee Gravel 650b Carbon Wheelset
New for 2017 is the Boyd Jocassee 650b wheelset, the company's first wheelset designed specifically for the demands of gravel riding and racing.
"When we decided to develop a gravel specific wheelset, we knew we had to develop every aspect from the ground up. We didn't just want to re-purpose a MTB wheelset or cyclocross wheelset that would work OK for gravel riding. When Boyd first started riding gravel, it was on a road bike with 25mm tires. Then a cyclocross bike was used with 28mm tires, then 32mm, 38mm, and eventually 40mm. Each time the tire size increased, the bike geometry and gear ratio changed. The traction was better, but the handling was worse."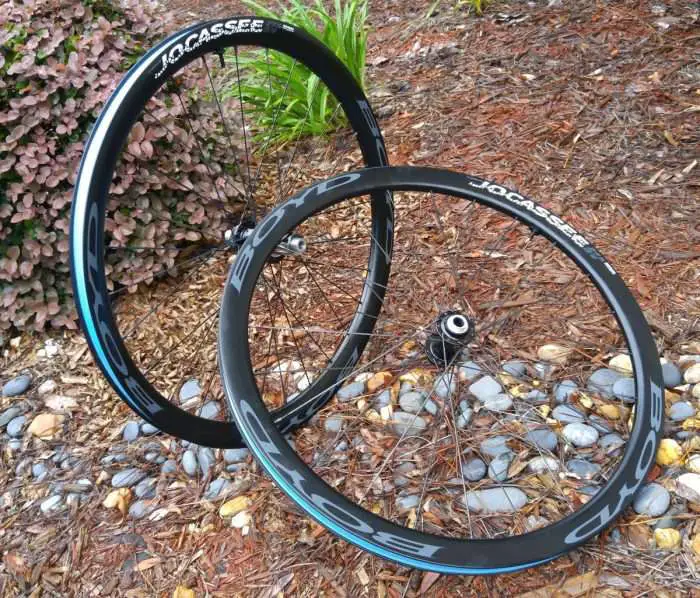 "So the thought began to shrink the wheel, and increase the tire size. Using a 650b X 47mm tire you have the same outside tire diameter as a 700c road tire. So for your gravel bike you can run the 650b gravel tires for off road riding, and swap to 700c road wheels for road group rides and nothing changes with the geometry or gear ratio on the bike."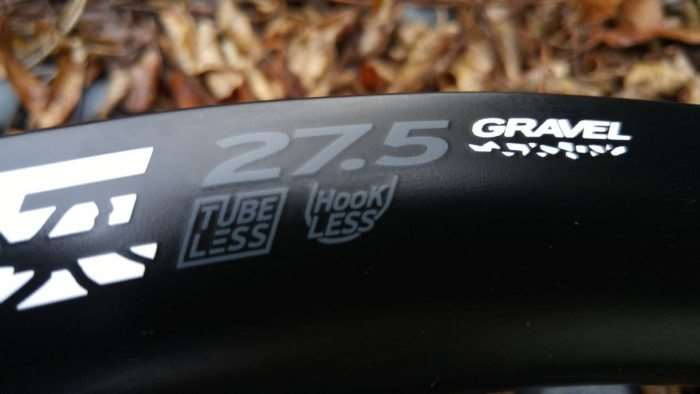 "Once we knew we wanted to develop around the 47mm tire size, we started looking at the tire pressures that would be run. Going off a suggested 34 to 38PSI we looked at tire shape, deflection, and handling to determine the ideal 24mm inner width on a tubeless, hookless rim bed."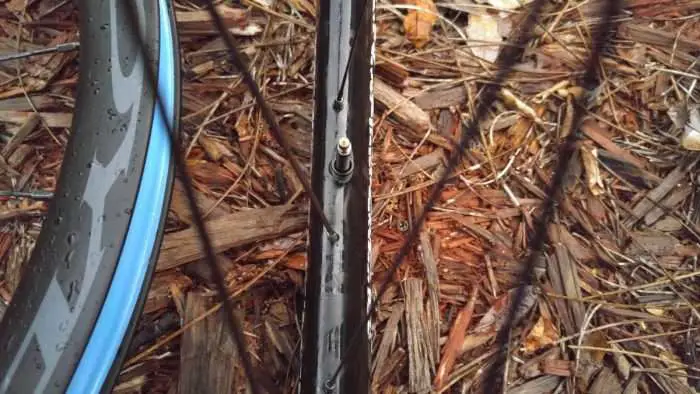 "Gravel events take place at higher speeds and you are spending a lot of the time above 18mph. At those speeds, aero forces really come into play so we developed an aero 36mm deep rim profile. A 2.9mm rim offset helps to even out spoke tension for a more well balanced wheel."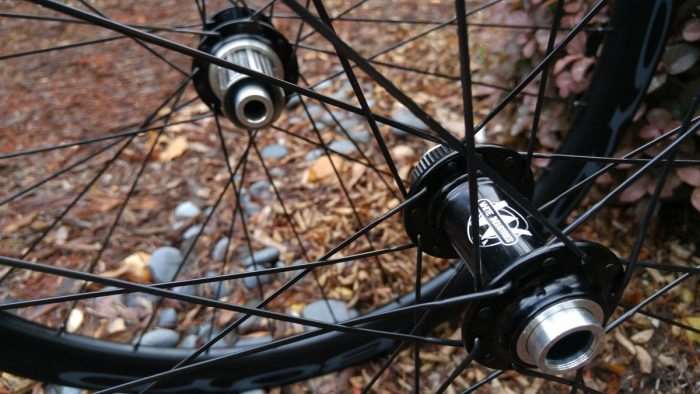 "Put all this together with our Quest centerlock hubs (or the upgraded White Industries CLD hubs), built with Sapim CX Ray spokes, and external brass nipples and you have the ideal gravel wheelset, developed specifically for the demands you will encounter in your gravel rides."
A gravel ride is where I first encountered the Boyd Jocassee 650b carbon gravel wheels. Boyd himself dragged me uphill (at a nice tempo) out of Travellers Rest, South Carolina, and into the hinterlands of the gravel roads near Dupont State Forest in North Carolina. In fact, the video below, beginning at about 2:38 in, shows highlights of that ride.
This is also your opportunity to subscribe to the Gravel Cyclist YouTube channel 🙂
Post ride, Boyd provided me with a Jocassee 650b wheelset for review, fitted with the White Industries CLD hub upgrade. Since that time, I've been riding them almost exclusively on the Lynskey PRO GR review bike.
Wheel Weights
Much of the Jocassee's specifications were covered earlier (thank you Boyd), but everyone reading this review is going to ask, "how much do they weigh?"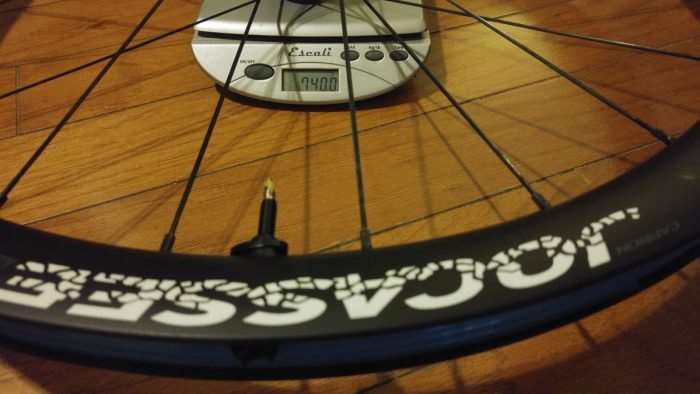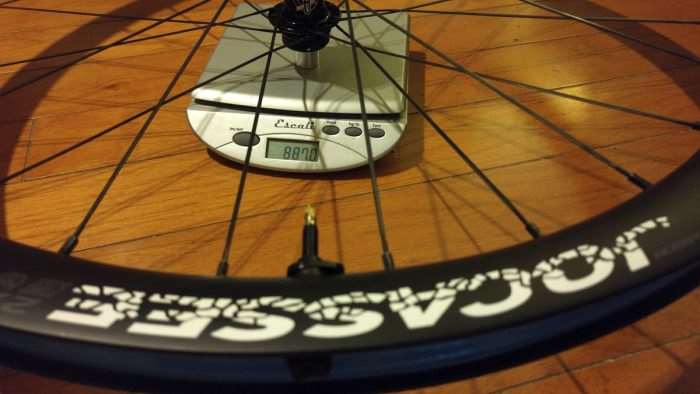 740 grams + 887 grams = 1,627 grams. That weight includes rim strips and Boyd's tubeless valves. Boyd's tubeless valves have some special features that set them apart from the norm, more on that a little later.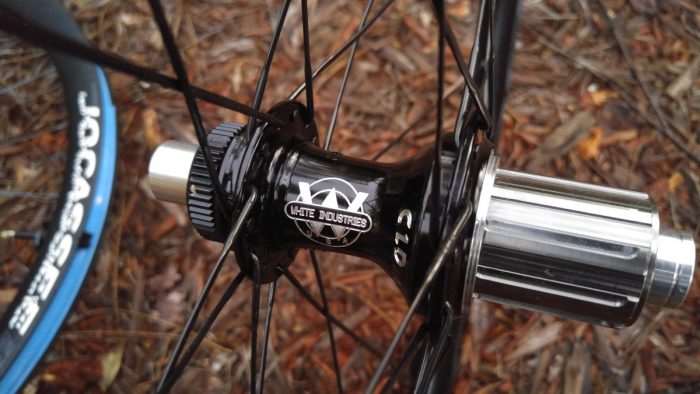 White Industries CLD center lock rear hubs feature a titanium cassette body with support for regular quick release axles (135mm), 135mm x 12mm thru and 142mm x 12mm thru. I chose the 142mm x 12mm thru-axle option with Shimano compatible cassette body.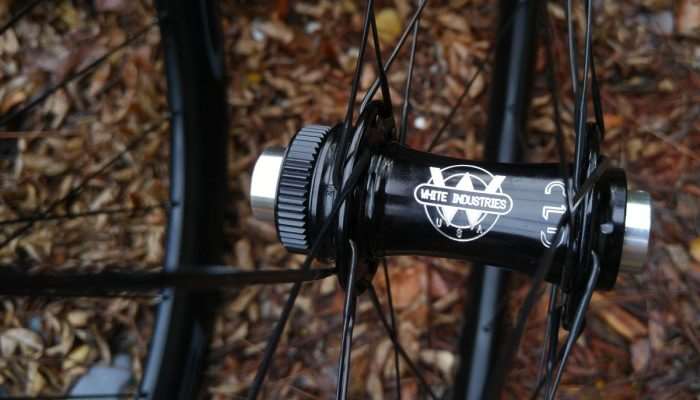 The front hub is again center lock with axle options. Regular quick release (100mm), 12mm x 100mm and 15mm x 100mm. I chose the 15mm option.
Disc Rotor and Tyre Installation
Rotor installation was a cinch with center lock, which is easily the most convenient and fastest of the two standards for mounting brake rotors to hubs. If you find yourself swapping rotors and wheels between bikes, you will really appreciate center lock.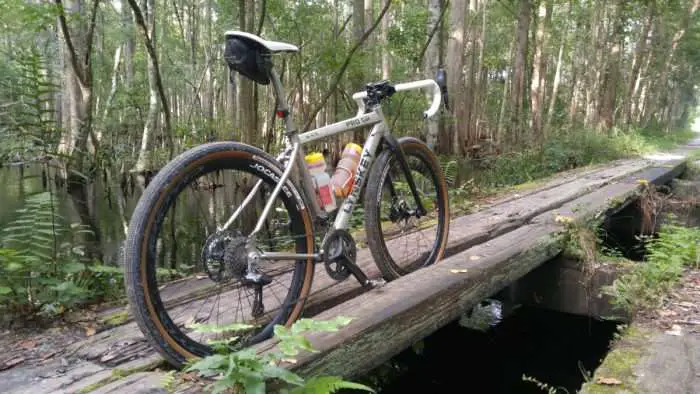 For the duration of the review, I mounted and ran two different tubeless tyres with the Jocassee wheels. The Panaracer Gravelking SK 650b x 1.9″ and Panaracer Gravelking 650b x 1.5″ (with roadie friendly file tread). For sealant, one set of the tyres was filled with Orange Seal Endurance Formula, and the other, Boyd Cycling's new Tickled Pink solution. More about the pink stuff in another article.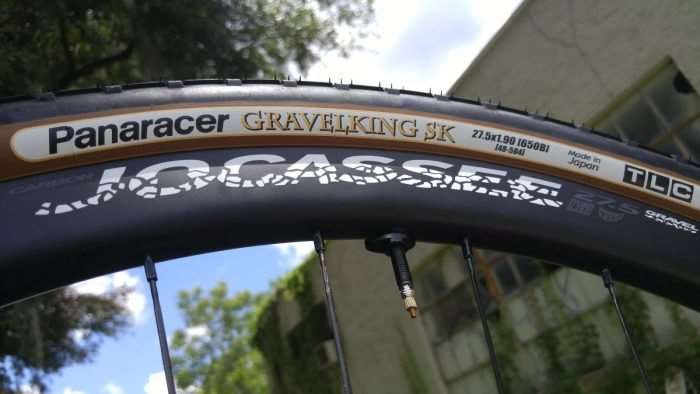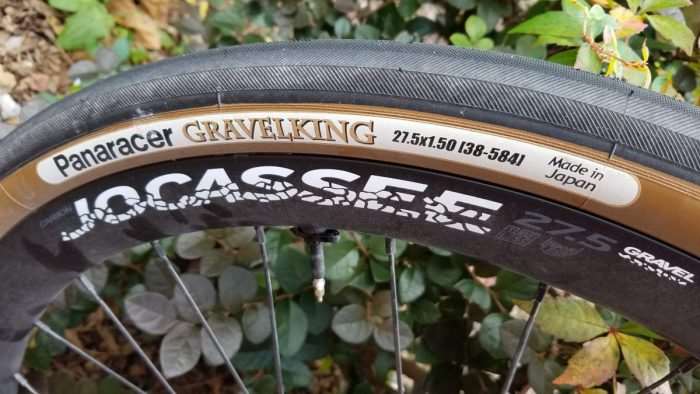 The Jocassee wheels are WTB friendly – Boyd has been riding his Jocassee wheels almost exclusively with WTB's Byway tyre.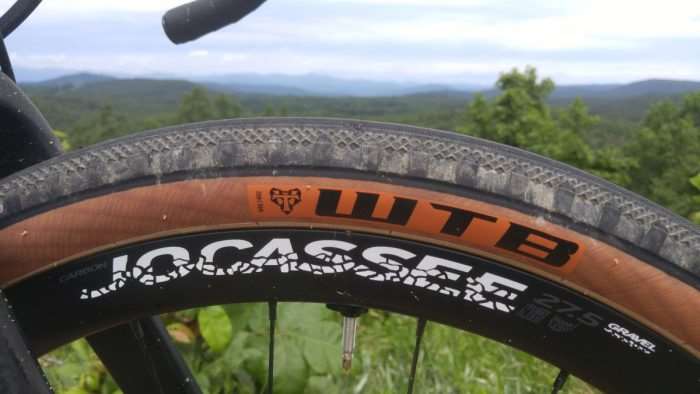 Both of Panaracer's tyres mounted easily to the Jocassee wheels, sans struggling with a tight fit or fiddling about with tyre levers.  The tyres inflated easily onto the rims, snapping firmly into place thanks to the Bontrager TLR Flash Charger and Topeak Joe Blow Booster pumps. For the record, I don't own an air compressor.
The Ride
At 1,627 grams for the pair, you cannot expect the Jocassee wheels to accelerate as well as a higher zoot wheelset weighing some 200 grams or so less. The other important thing to remember is the combined weight of the tyre and sealant. 650b tyre choices are improving, but many of the current tyre choices weigh 500 grams or more, and this combines to slow down acceleration.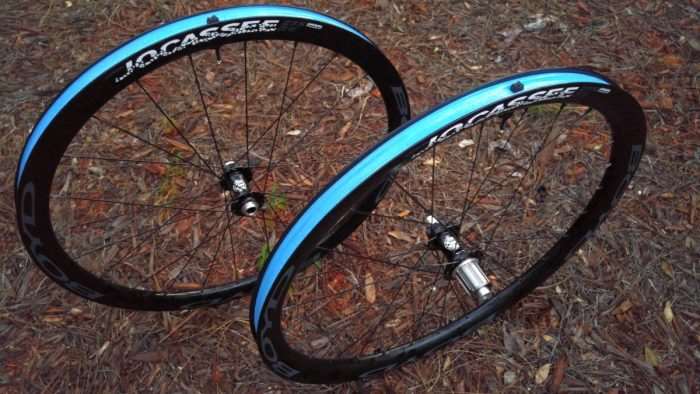 However, rapid acceleration is not what gravel riding and racing is all about. Rather, it's about getting one's bike up to speed and holding it there. This is where the Boyd Jocasee wheels really shine. Boyd Cycling don't make too much of a song and dance about this in their technical blurb for the Jocassee wheels, but to my knowledge, the Jocassee wheelset is the first "aero" gravel wheelset on the market.
Calling a wheelset "aero" when your tyre of choice has a large frontal profile will be a source of skepticism for some, but I don't have a wind tunnel laying around at Gravel Cyclist HQ to test yaw factors and such. I'll take Boyd's word on this one.
However, there is this thing called placebo; if you feel in your mind you've got a fast pair of wheels, that can directly translate into a positive, warm and fuzzy feeling, and real speed.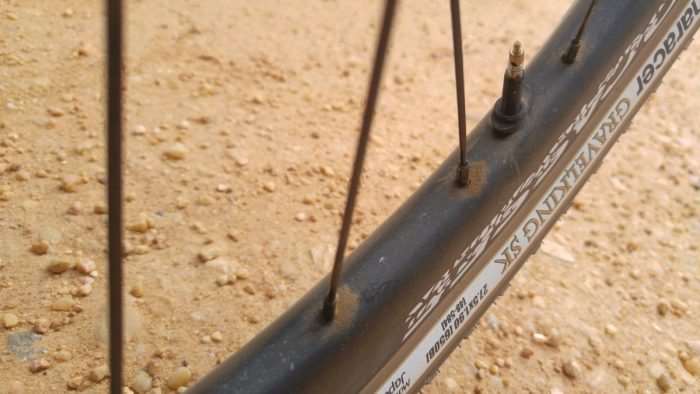 The Boyd Jocasee wheels certainly do feel fast and hold their speed well. With just 24 spokes on the front wheel, there are less spokes than usual stirring up the wind, and those Sapim CX Ray spokes are known to slice through the air rather nicely. The Sapim spokes are paired to external brass nipples, which goes with the mantra of strength, reliability and serviceability in the realm of gravel cycling. Hats off to Boyd for building these wheels with user serviceable and replaceable parts, and no internal spoke nipples.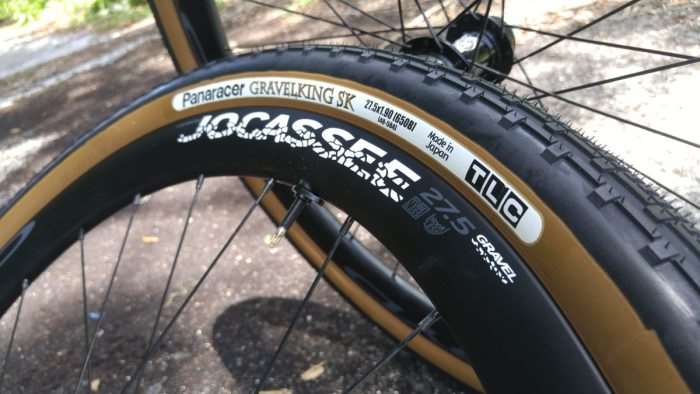 Paired with the Gravelking SK's in 1.9″, which measure more like 2″, the Jocasee's steamroll over everything. The hugely wide and not so svelte casing of the 1.9″ GK's take a little effort to get rolling, but the Jocasee's take over from here. They roll down the road nicely, while the plush ride of the GK's shield me from harsh bumps or potholes along my route for the day.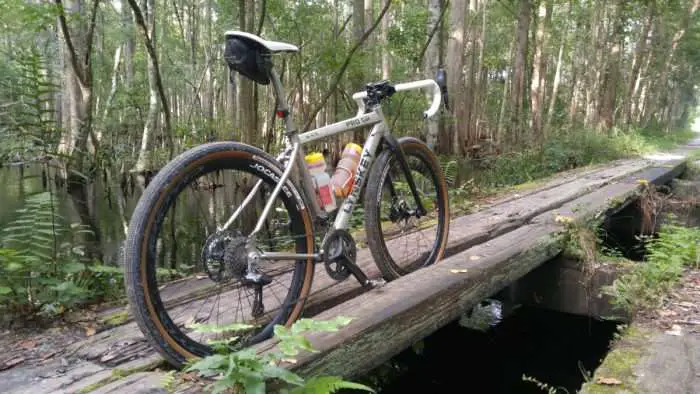 I've ridden wheelsets constructed with Sapim CX Rays in the past, and typically, I always felt they added a little more stiffness to the quality of the wheelset, which isn't always a good thing. Even when I intentionally over inflated the GK's to see how they'd feel on the Jocassee's, the ride was decently forgiving. Under normal conditions, I inflated the GK's anywhere from 23psi to 25psi front and rear – mega cush.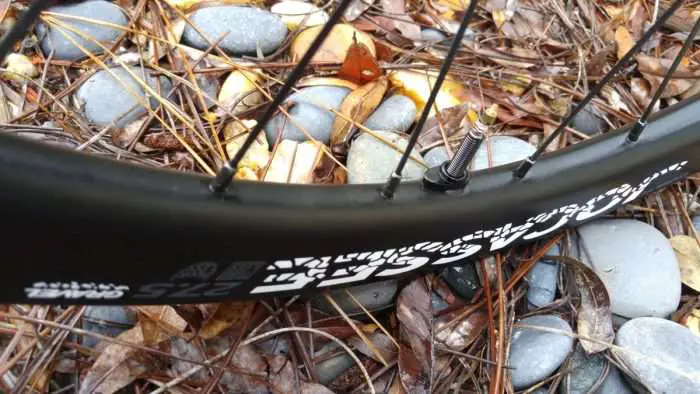 The Jocasee rims are 36mm deep and feature a distinct rounded profile near the spoke bed. Both rims have an offset of 2.9mm, which makes them asymmetrical. This design lends itself to a stronger wheel build, courtesy of the more even spoke tension it affords.
Many traditional "aero" roadie wheelsets are deeper at 40+mm and beyond, but I was concerned the deeper than usual rim profile, especially when paired with a wider and taller tyre, may ride negatively in side and crosswinds. I am pleased to say Boyd found a sweet spot with his 36mm deep rim. A tyre such as the Panaracer Gravelking SK in 1.9″ could potentially act as a sail mounted to the Jocassee's, but the wheels and tyres both remained firmly planted when I chugged along during blustery conditions.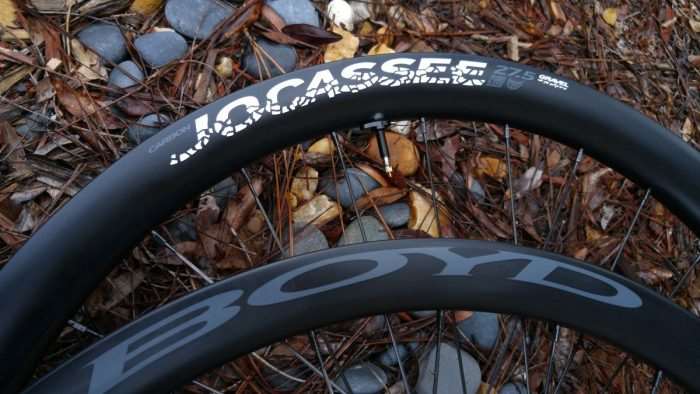 Not long after taking receipt of the Boyd Jocassee, the good folks at Panaracer USA – thank you Jeff! – sent along two pairs of their Gravelking 650b tyres in 1.5″ and 1.9″, without the SK tread pattern. A good photo indicating this tyre's tread pattern can be seen towards the top of the page.
I thought it a splendid idea to mount the 1.5″ GK to the Jocassee wheelset, and join the fun of a fast roadie century ride – aka 100 miles / 160 kilometres.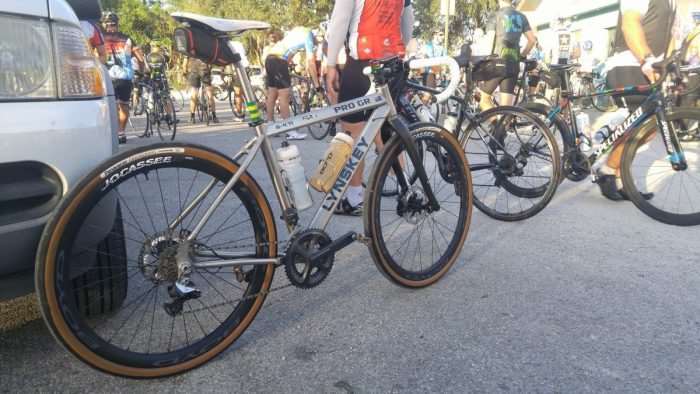 Reppin' the Lynskey PRO GR Review bike, Boyd Jocasee Wheels and Panaracer Gravelking 650b's in 1.5″, I appeared at the 2017 Horse Farm 100 roadie century in Gainesville, Florida. This is a super fun century ride hosted by the Gainesville Cycling Club, which starts and ends at First Magnitude Brewery. How can you go wrong with bikes and beer?!
Yours truly hung in the front bunch all day, barring the 3-mile section I skipped half-way through the ride to visit the rest stop… before rejoining the front group… all of whom paid dearly for not stopping and refueling later on 🙂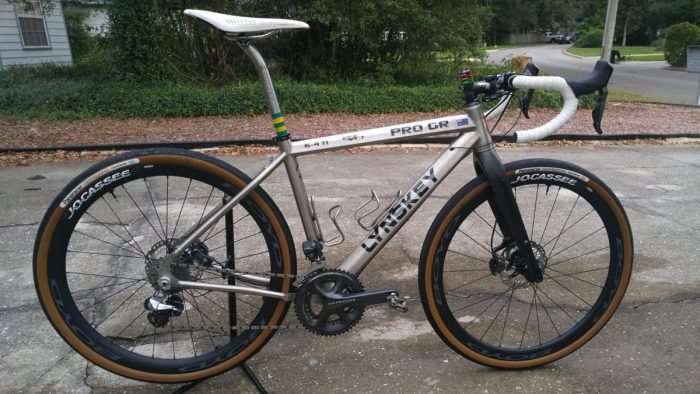 It wasn't the fastest century ride by any means (we cruised the last 15 miles), but I did suffer during hard accelerations, especially if they took place on the countless hills that pepper this ride towards the middle.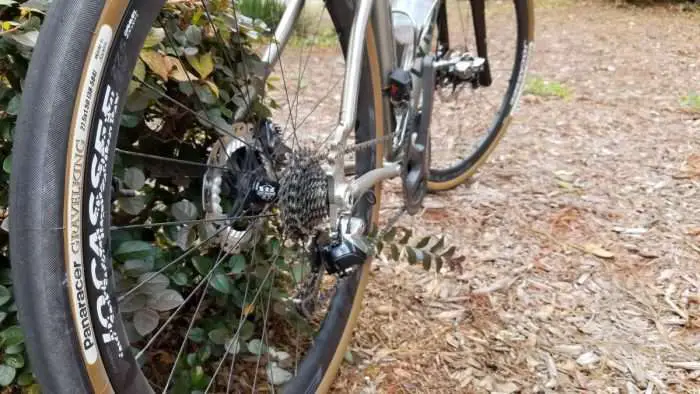 On the flatter roads and short descents, the Boyd wheels were superbly stable and fast. Barring the heavier and wider tyres, I was at no disadvantage with my wheelset choice. For those who are curious, the 1.5″ GK's were inflated to 50psi front and rear. Their ride was sublime across the rougher sections of pavement. Much as I seldom upload to Strava, you can check out my workout from that almost century ride, HERE.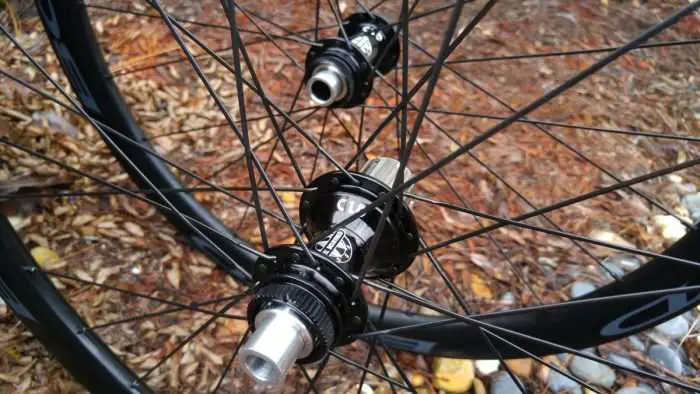 I cannot speak for the quality of Boyd's Quest branded hubs, which feature swappable end caps to suit every type of axle, but the White Industries CLD hubs at the center of this Jocassee wheelset have held up well. No bearing issues and zero weird noises.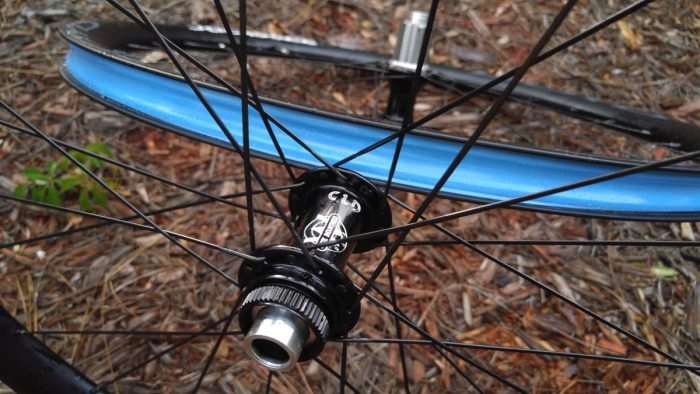 The White Industries hubs feature 48 points of engagement, which is mostly overkill for a lot of gravel riding, unless you enjoy taking your 650b wheels and gravel bike to a local trail system. There, picking your way through some tricky singletrack is where more points of engagement will come in handy.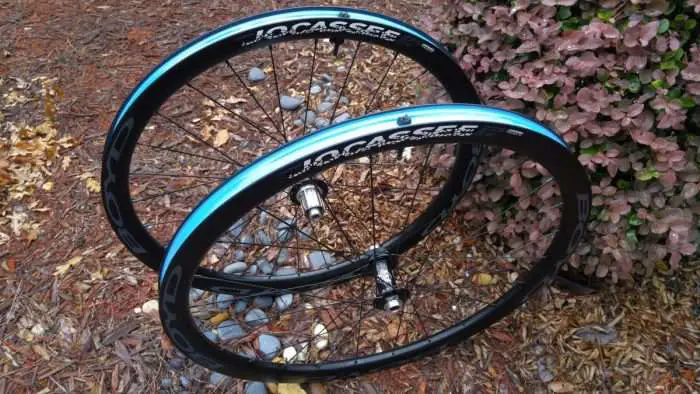 Your reviewer weighs anywhere from 153lbs to 158lbs, depending on all sorts of environmental factors… which is mostly determined by how much he's been riding, eating or drinking… of craft beer. Writing in the first person again, the smaller wheel size of 650b lends itself to a wheelset that holds itself together well. In the case of Boyd's Jocassee wheelset, a deeper rim and shorter spokes translate to a very strong wheelset that remains as true as the day I received them. Laterally, they are very stiff, but not to the point of affecting ride quality.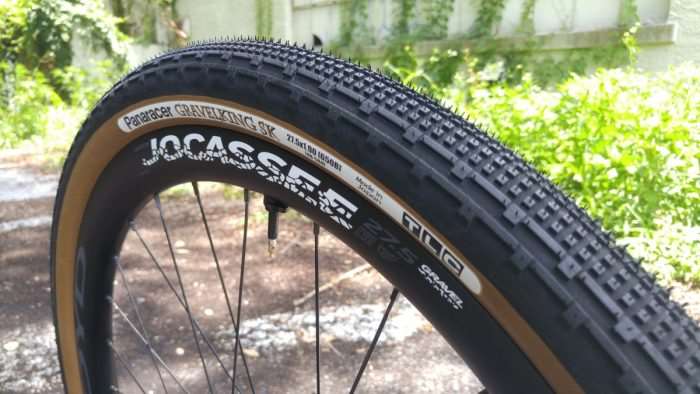 I've made this point in other reviews; because of the nature of wide, tubeless rims, you can count on gaining at least 2mm of free tyre width. Naturally, how much your tyres grow will depend on the tyre you select, but wider without a weight penalty is definitely better.
Boyd Cycling Valves
Tubeless valves are an important piece of the wheelset puzzle. Boyd makes his tubeless valves available in lengths of 28mm, 44mm, 60mm and 90mm. The longer sizes may be a moot point for most wheels destined for gravel cycling duty, but if you happen to cross over to road and ride tubeless there too, the extra length of a valve versus using a leaky extender is a major positive. The Jocassee wheelset features a rim a little deeper than most, and utilizes the 60mm length, which allows you to get perfect engagement with your pump head.
But the extra length of Boyd's valves isn't their selling point.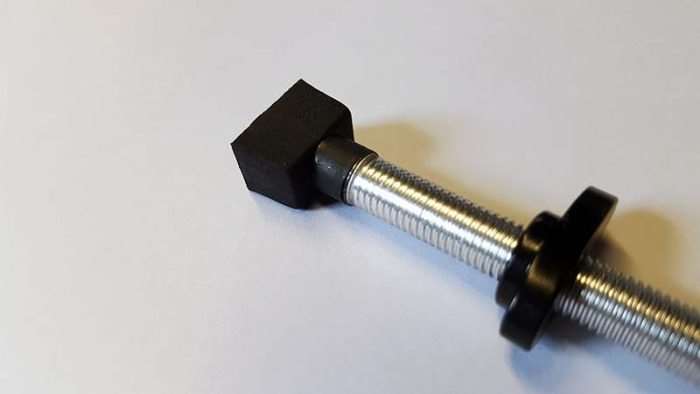 Number one would be the square bottom rubber base, which puts more rubber in contact with the rim bed, and prevents the valve from spinning as you tighten down the nut.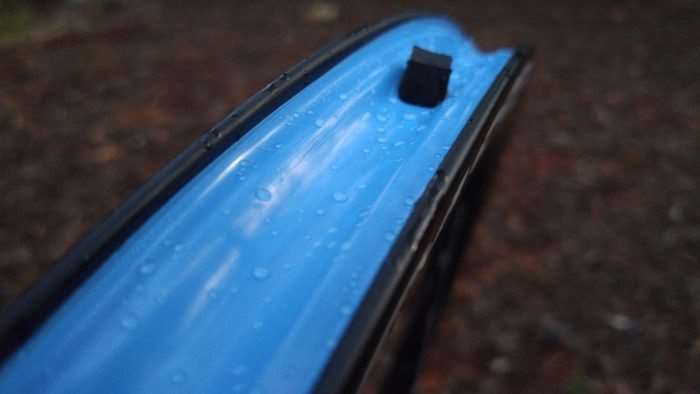 Number two would be rubber on the valve itself. As the valve pushes through the valve hole and tape, this extra bit of rubber helps create a better air tight seal.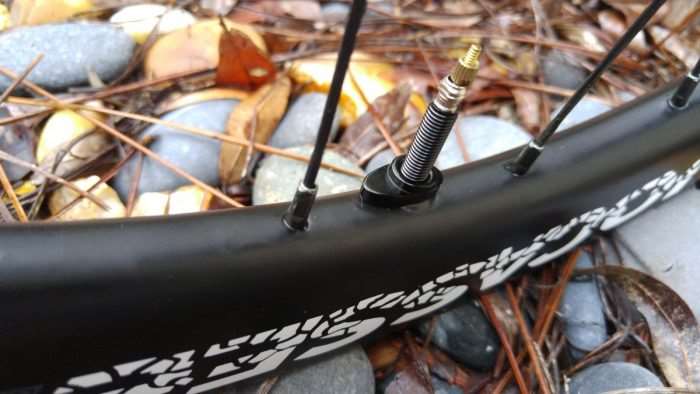 Finally, there is Boyd's tubeless wingnut. We all know how effin' infuriating it can be to tighten down a rounded valve nut to ensure a good seal with the valve and rim. More infuriating is when you cannot budge the valve nut should you need to remove the valve. An easy enough problem to solve in your home workshop, but during a ride, not so. This happened to one of Boyd's mates on a training ride, just as daylight was running out. The tubeless sealant had failed, and Boyd's friend needed to install a tube. The round valve nut wasn't budging… what the eff!!
At this exact moment, Boyd conjured up the idea of the wingnut, pictured above. The problem of stuck valve nuts, solved! Boyd and his friend did eventually make it home that day with a tube installed, after they MacGuyver'd two rocks to loosen the offending nut.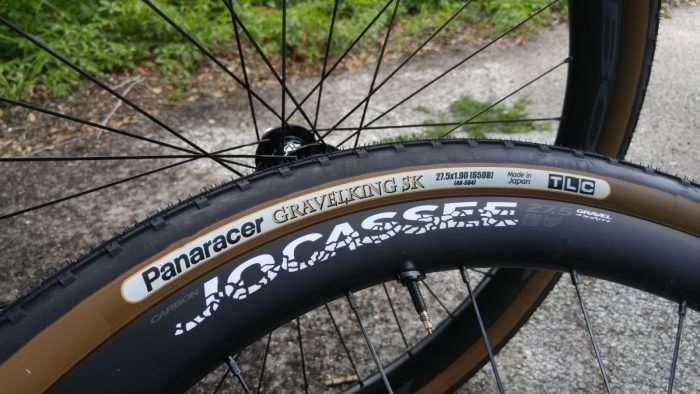 Summary
The Boyd Jocassee Gravel 650b carbon wheelset is hand built in Greenville, South Carolina to exacting specifications. For the period of the review, the wheel has been a reliable and solid performer, capable of toughing it out on dirt and gravel roads, or screaming along on a fast roadie type ride.
The use of non-proprietary parts – external brass nipples and J-bend spokes, parts that are easy to source from any good local bike shop is a huge positive. Think about it for minute. If you're in the middle of nowhere, how would you find a funky spoke for a proprietary wheel system?
Mentioned earlier, I am certain the Boyd Jocasee 650b wheelset is the first "aero" wheelset designed for gravel road use. They say imitation is the most sincere form of flattery. Already, a sizeable corporation whose name I won't mention, has marketed a new line of wheels as being "aero" for gravel. Hmmm.
Pricing
Boyd Cycling sells the Jocassee wheels as individual units. The front wheel is priced between $US 775.00 – $US 925.00, while the rear is priced between $875.00 and $1,075.00. These aren't budget wheels, but they aren't over the top either, and you are buying a very high quality product.
Boyd is a passionate bloke, and this is reflected in the quality of his product line. In closing, check out the interview I shot with Boyd on the day I picked up the Boyd Jocasee wheelset.
Thanks for reading – and watching.