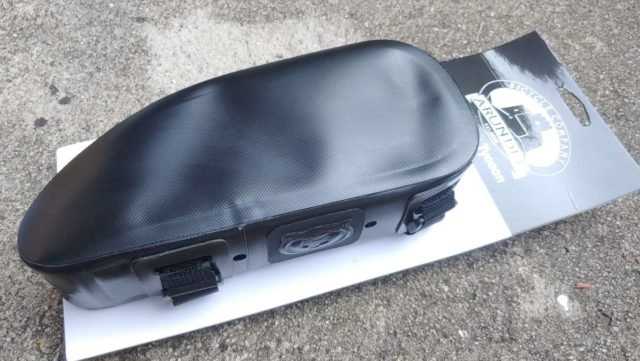 Arundel's "Top Tube Tycoon" (TTT) is a slick, stylish top tube bag that should be an especially attractive option for those regularly riding longer distances in inclement weather. The seams are sonic welded and the zipper features side covers with a garage for the toggle when closed.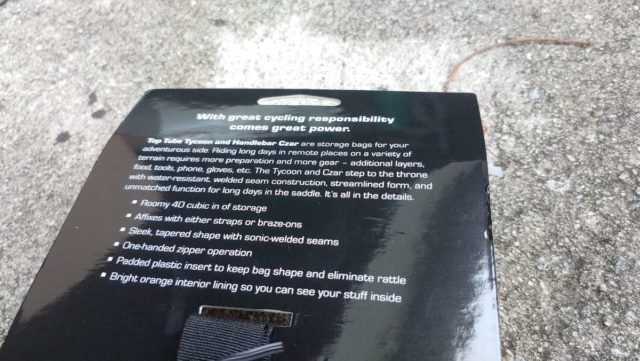 The bag is extremely water-resistant and while not submersible, of course, it will fend off even heavy downpours. I subjected it to a full minute of high-pressure hose spray from the front and above. While a bit of water did intrude, if you're still riding through in that sort of crazy storm intensity then you will have plenty more to worry about than the damp contents of your top tube bag.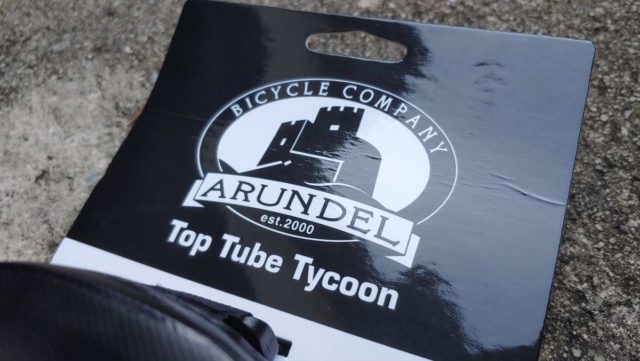 The TTT has a dual mounting system that allows the use of either direct mount top tube bosses or the included velcro straps. This makes the bag easily transferable, say from its usual spot on your gravel/adventure bike over to the road bike when you're heading out for that occasional +200km audax or long training ride.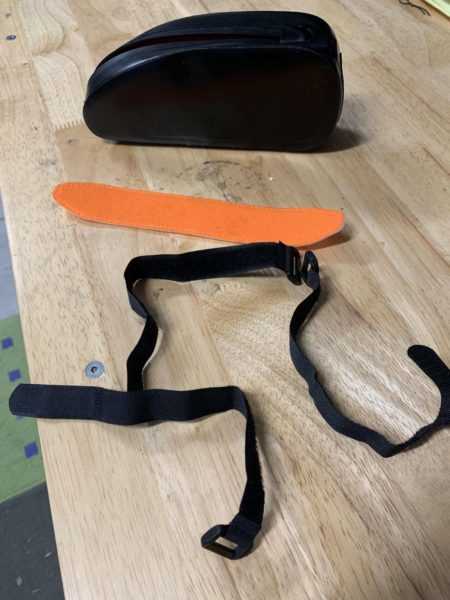 Side and frontal bag profiles are at a pleasant mid-point between aero and chunky meaning it has sufficient capacity (Arundel specs 40 cubic inches) for extended rides but will not add massive drag if obsessing about aero properties is your thing.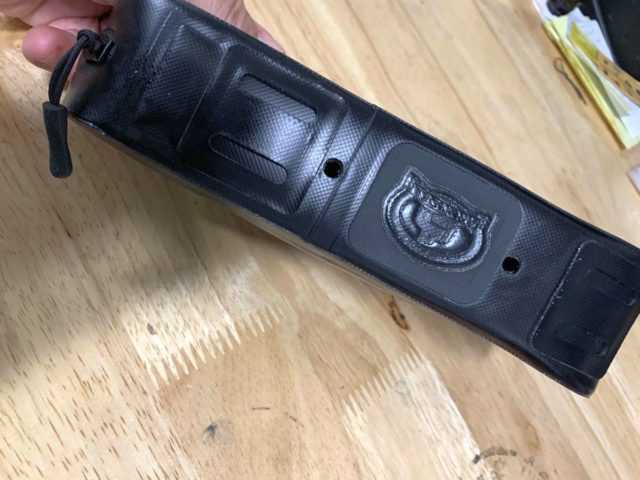 For a sizing example, I fit a beefy Lezyne multitool, two bars, four gels, and a bag of gummies in the TTT with a bit of room to spare.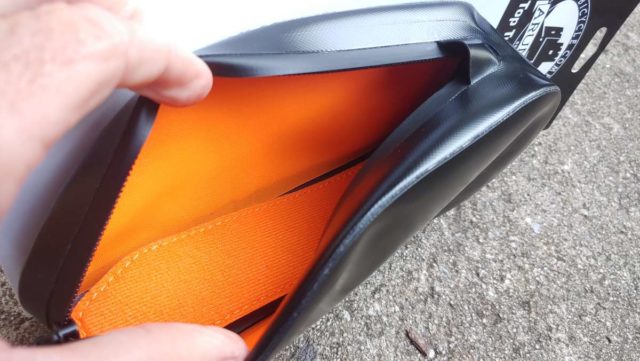 The heavy-duty fabric is supported inside along the spine with a stiff plastic insert. This means that the bag does not flex appreciably when operating the zipper. During over 200 miles of riding during the initial review period, I found Arundel's claim of one-handed zipper operation to be well-founded and had no problems opening or closing the TTT while underway.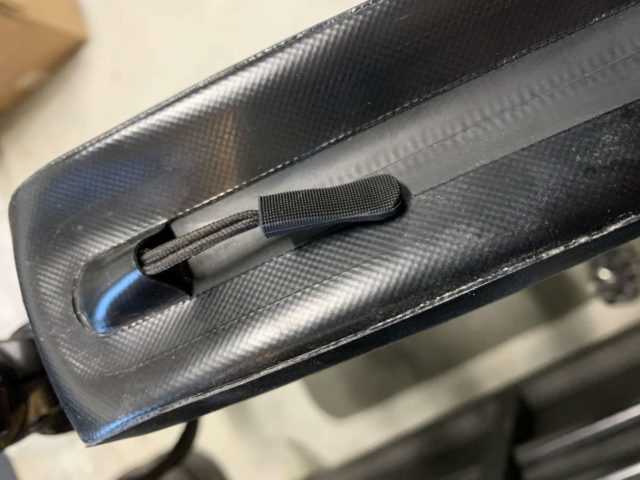 The interior sides of the bag have a bright orange lining and this makes it easy to see the contents. There is a separate removable orange lining piece that covers the plastic support spine along the bottom and front of the bag. If you utilize the boss mounts, this piece can also cover the bolt heads. However, strangely enough (at least to me), there is no means to secure this piece in place, meaning it will only be held down by whatever items you place into the TTT. Not a great recipe for repeated rummaging through your supplies at speed. While this piece is completely unnecessary to successfully utilize the TTT, it is a nice addition that allows for better visibility inside the bag and mutes any rattling of items.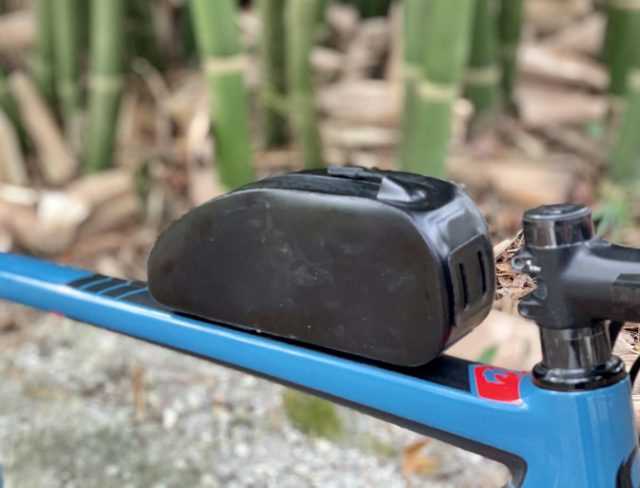 Unless you plan to leave the TTT permanently in place using bolts or not, this piece does need to remain removable. I addressed this by picking up some Salsa EXP Series direct-mount thumb screws. After punching two small holes in the liner piece, these hold the liner in place, lockdown the bag nicely, and the washers beneath add some stiffness as well. The rubber coating on the screws mutes any jangly noises while riding and this handy product from Salsa allows you to install and remove the TTT without any tools. However, this is just a micro hack – neither a real shortcoming nor something that you should feel compelled to do.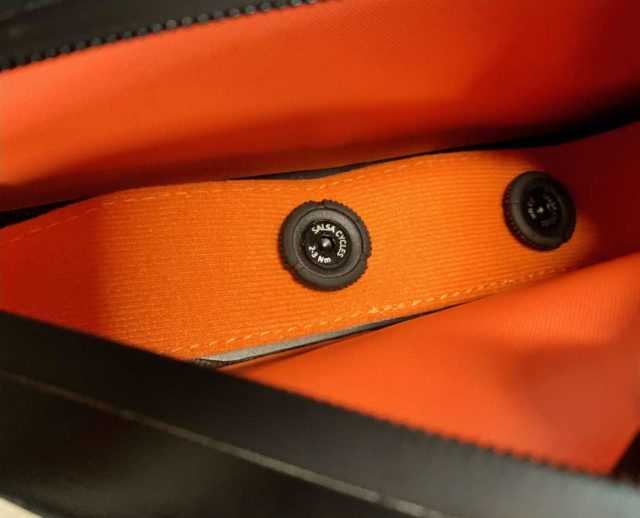 The TTT's interior is a single compartment so if you desire any extra organizational elements for a phone or other small bits, this is not your bento. Likewise, if your rides regularly extend beyond the battery life of your head unit and you want to plug into a battery block held inside the bag, the TTT has no port to easily allow this practice. Either of these features may have compromised the water-resistant character of the TTT so probably these are a tradeoff Arundel considered and dismissed. However, one feature I do wish Arundel had included is a second set of bolt ports that would allow multiple positioning options for direct mounting the bag, especially given today's wide-ranging frame designs and the lack of an industry standard for the placement of top tube bosses.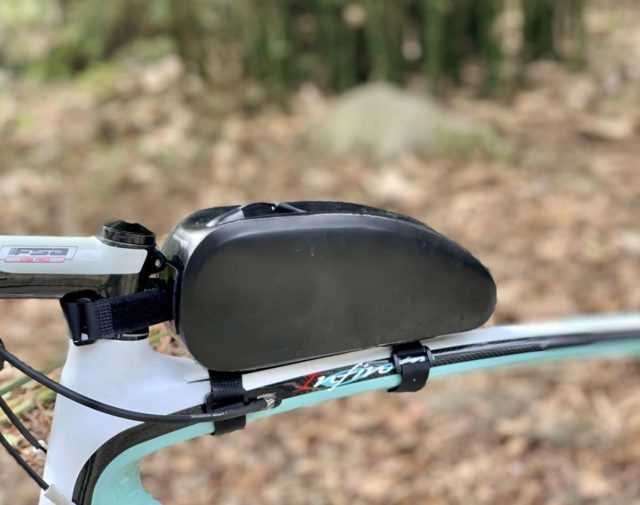 Overall, the TTT made me think twice about previously only considering a flap closure top tube bag (e.g. Apidura Racing, Revelate Designs Mag Tank, etc.). The TTT zip closure is easily managed with one hand and while you'll never have the full interior visibility of a flap closure bag, neither will you risk ejecting your contents when hitting a perfectly-timed crater or corrugation (washboard if you prefer) while the bag is open.
The bag is roomy enough to hold your nutrition on long one-day rides – if you're heading out for more than eight hours you may need some additional capacity. The Top Tube Tycoon features a straightforward architecture with robustly water repellent construction and simple good looks. Its direct or strap mounting points make it a good option for gravel, road, or mountain bike frames – although as mentioned, a second set of bolt points would enhance this aspect further.