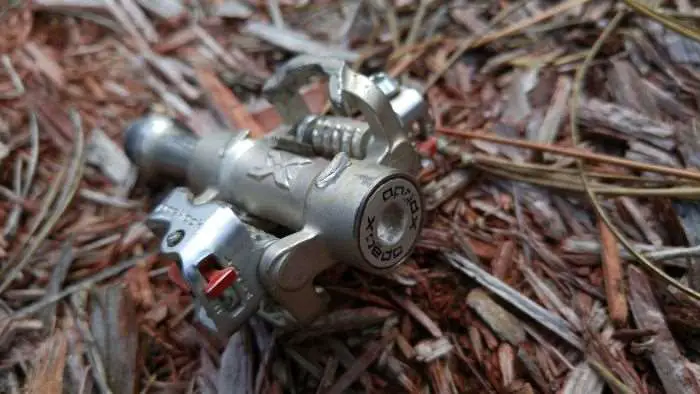 Saddles, cycling shorts, shoes and pedals are four pieces of equipment / apparel that differ between anyone who rides a bicycle on a regular basis. That is, everyone has a differing opinion about what specifically feels right to them. What may feel good for one cyclist will feel bad for another. Pedals aren't as critical when it comes to the comfort factor of riding a bicycle, but if you are a cyclist with a little experience under your belt, you're aware of the virtues of clipless bicycle pedals versus regular platform type pedals.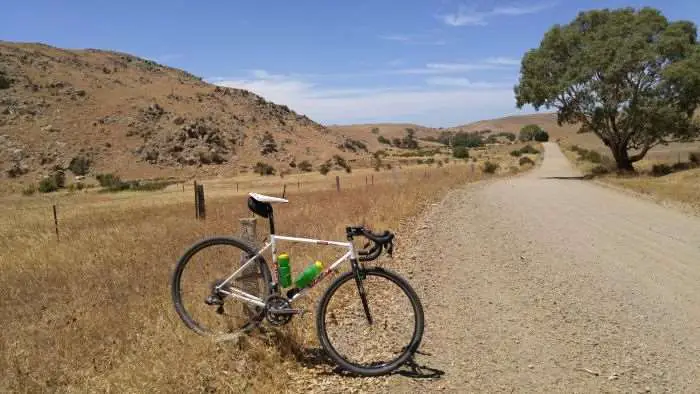 As their names imply, dirt and gravel roads have a tendency to be a little dirty. Generally, pedals and shoes intended for road bikes are only advised for paved (bitumen) road surfaces, where the need to clip out is typically reserved for clomping around at the coffee shop, mid or post ride. Road shoes aren't so hot when it comes to dirt and sludge.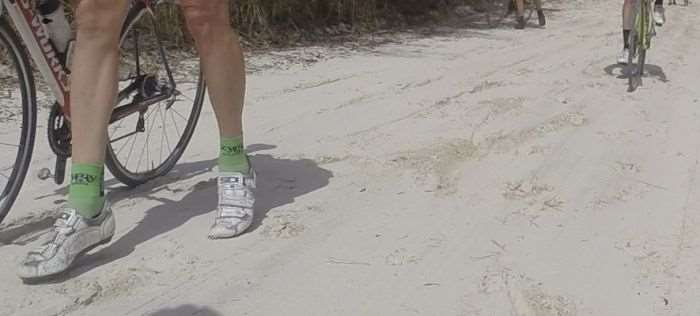 On the other hand, mountain bike pedal and shoe systems are designed to work in all conditions, good or bad – perfect for gravel cycling. Mountain bike shoes are designed to be walkable off the bike, and most pedals systems feature a simple, recessed cleat that mounts to the base of the shoe.
Most brands of mountain bike specific pedals are double sided and designed to clear dirt and mud while retaining functionality. As an added bonus, the latest designs of higher end mountain bike shoes feature lightweight construction on par with road shoes, negating the worries of a weight penalty.
Xpedo M-Force 8 Titanium Pedals
Some time ago, we received Xpedo's flagship off-road pedal, the M-Force 8 Titanium, a lightweight option that promises reliability without compromise and compatibility with the Shimano SPD platform. The M-Force 8's have been resident on JOM's Ritchey Breakaway CX come gravel travel bike since September of 2015.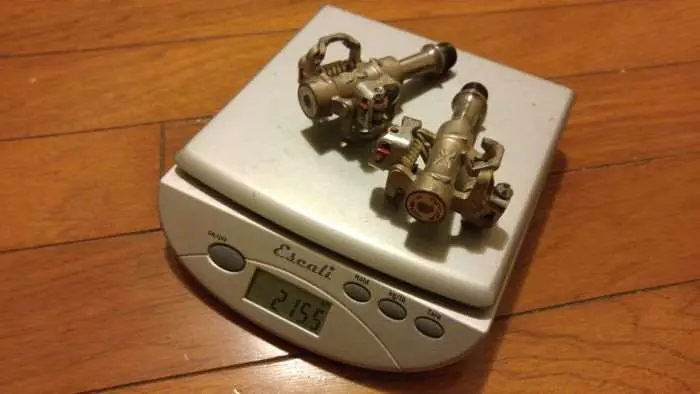 The M-Force 8's are spot on with their advertised manufacturer weights of 215 grams – this is good news – manufacturers are renown for telling fibs about their listed weights.
Xpedo M-Force 8 Titanium Pedal Specifications
Body – Cast Titanium.
Spindle – Titanium.
Bearings – 3 Cartridge.
Pedals include the company's XPT cleat set, which tip the scales at 65 grams with hardware. Weight weenies could substitute the stock fixing bolts for titanium, if one is looking to shed further weight from the already lightweight design.
Rider weight limit of 180lbs.
Installation
Mounting the pedals to one's crankset is a simple affair; begin threading the pedal into the appropriate crank arm by hand, and finish the job with an 8mm allen key. Make certain to apply your your favourite anti-sieze compound lube and tighten appropriately – do not overtighten!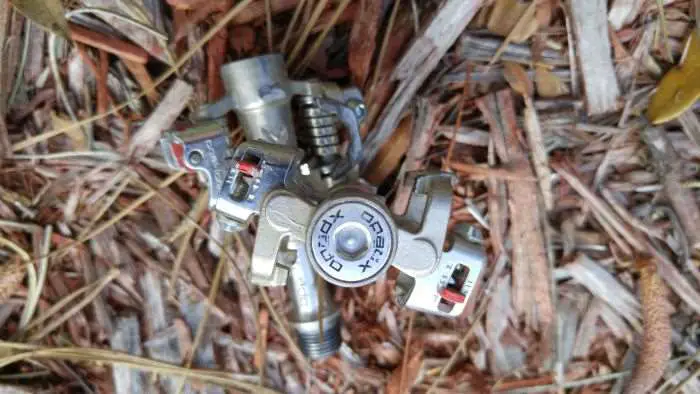 Release tension for both sides of each pedal is adjusted using a tension bolt, sized for a 3mm allen key. Release tension out of the box is set quite low, allowing for easy disengagement. The M-Force 8's are intended for MTB use – but are perfect for gravel cycling – so a higher release tension than stock is optimal for both disciplines. Remember – dirt and gravel roads are seldom smooth – they can be bumpy, and a premature release (no jokes please) can cause serious issues should your shoe be ejected from the pedal!
Unlike the Xpedo CXR pedals (optimised for cyclocross racing) we reviewed in 2015, the M-Force 8 pedals are not weighted to drop for optimal re-engagement. But considering that gravel cycling doesn't require one to frequently disengage and re-engage pedals, this is a moot point. With practice, the M-Force 8's are just like any other pedal you've used – engagement into the pedals becomes an automatic function, negating the need to look down to clip in.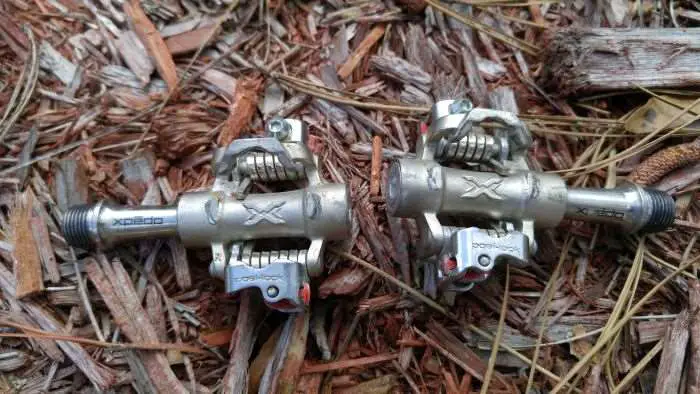 Cleats
This paragraph of the review is essentially verbatim from our earlier review of Xpedo's CXR pedals. We believe in breaking the rules a little, meaning a review wouldn't be a review unless you do something you're not supposed to do with a product. In the case of the Xpedo M-Force 8 titanium pedals, we used them with the supplied Xpedo cleats and Shimano's SH51 SPD cleats. Xpedo CXR pedals are Shimano SPD compatible.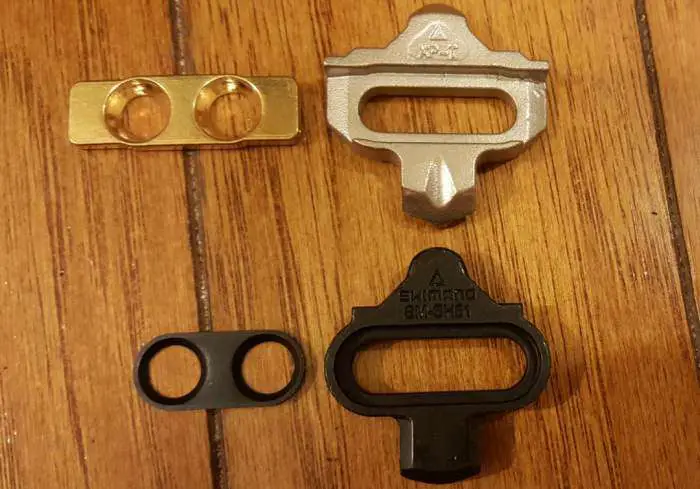 As you can see from the photographs above, there are clear visual differences between Xpedo's cleats and the Shimano cleats.
The Xpedo XPT cleat works flawlessly with the M-Force 8 pedal. They were easy to engage, disengage and feature six degrees of float.
With Shimano's SH51 SPD cleat, the M-Force 8 were easy to engage, but sometimes had a tendency to hang up at the front of the pedal during disengagement. However, if you pull your foot backwards a little during your regular disengagement motion, this resulted in a clean exit from the pedal almost 100% of the time. Regardless, Xpedo XPT cleats are recommended.
Summary
The Xpedo M-Force 8 titanium pedals have been put through the wringer in two continents – the US of A and Australia. They have been installed and removed multiple times, spending their lives inside a Ritchey travel case or attached to the crankset of JOM's travel bike (which isn't just used for travel).
Pedal bearings remain as silky smooth as the day they were first installed. Xpedo's system of three cartridge bearings within each pedal is a vast improvement over their old system of bushings. That system was renown for premature wear and excessive play. Pedal release tension stayed put after the initial adjustments were made.
The M-Force 8 titanium pedals performed their job as expected sans any problems. Once they had been installed, they were mostly forgotten about, which is the indicator of an excellent product.
Any product that features titanium in its construction is bound to be pricey – but to my knowledge, the M-Force 8's are the cheapest SPD compatible titanium pedal going – and the lightest. But, no corners are cut in their construction and we highly recommend them – durable, easy to use and lightweight.
Xpedo M-Force 8 Titanium pedals are priced at $US 269.00 a pair – or cheaper if you know where to look.
Xpedo M-Force 8 Titanium Pedal
Click the image to BUY from Amazon.