The Gravel Cyclist crew took delivery of two pairs of the Xpedo CXR pedal in early February 2015.
Important to note is Gravel Cyclist purchased these pedals, they were not provided gratis. However, our good friend Robert Marion of the American Classic Cyclocross Team, provided much input into their design. Consequently, based on his recommendations, we were keen to try them out.
Pair #1 was installed onto one of JOM's bikes, and has spent the past couple of months logging miles.
Pair #2 was installed onto K-Dogg's Monster CX bike a few weeks ago. Not dissing K-Dogg too badly here, he's a bit of a luddite when it comes to equipment. He doesn't maintain or clean equipment, unless Mrs. K-Dogg gets on his case, or he carts his bicycle to his favourite mechanic, J.D. Typically, K-Dogg is oblivious to what he is riding, and is definitely NOT a bike tinkerer. But, he is good at racing.
When asked for his opinion of the CXR pedals:
JOM: "So K-Dogg, what do you reckon of those new pedals we installed on your bike?"
K-Dogg: "They were fine, no problems clipping in or out."
And that concludes K-Dogg's part of the review 🙂
JOM's Review of the Xpedo CXR Pedal
Touted as weighing 295 grams per pair of pedals sans cleats, this claim was better than expected. The CXR's weighed in at 293 grams, below the manufacturer's listed weight. This was a nice surprise, as many manufacturers are known for fudging their weights.
Mounting the pedals to the crankset was a no brainer, a simple 8mm allen key does the trick. Be sure to apply your favourite grease to the threads before installation, and tighten to spec.
Initially, the pedals didn't spin as freely as I would have liked on the workstand. However, after some break-in miles, the pedals spin fast and smooth. Each pedal contains three cartridge bearings, a nice departure from the days of Xpedo pedals with bushings.
Robert Marion told me the pedals are weighted in such a manner for them to drop a little when they are disengaged. This is meant to aid with re-entry. Optimally, the pedal will drop to an angle roughly equivalent to 45 degrees, which is beneficial for catching the front of the cleat, and make for a fast clip in, very useful for cyclocross racing.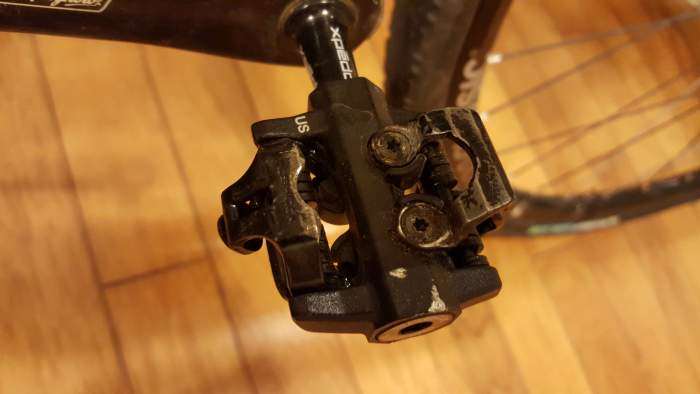 The CXR's didn't always drop to an optimal position for re-entry every single time, but overall but they were easy to "find" and engage. I (JOM) don't race cyclocross, and do my best to avoid clipping out in any shape or form!
Pedal tension for both sides is adjusted using the tension bolt, sized for a 3mm allen key. Out of the box, the pedal tension is quite loose, allowing for easy disengagement. This may be fine for cyclocross, but hitting hard bumps on dirt and gravel roads is unsuitable at this setting. On at least two occasions (using Shimano SH51 SPD cleats), one of my shoes ungracefully exited the pedal, which was a little unnerving.
If you're using these pedals for gravel riding, I strongly recommend you increase the tension from stock. The pedals performed as expected once the appropriate tension was set.
Cleats
A review wouldn't be a review unless you do something you're not supposed to do with a product. In the case of the Xpedo CXR pedals, I tried them with the supplied Xpedo cleats and Shimano SH51 SPD cleats. For the record, Xpedo CXR pedals are Shimano SPD compatible.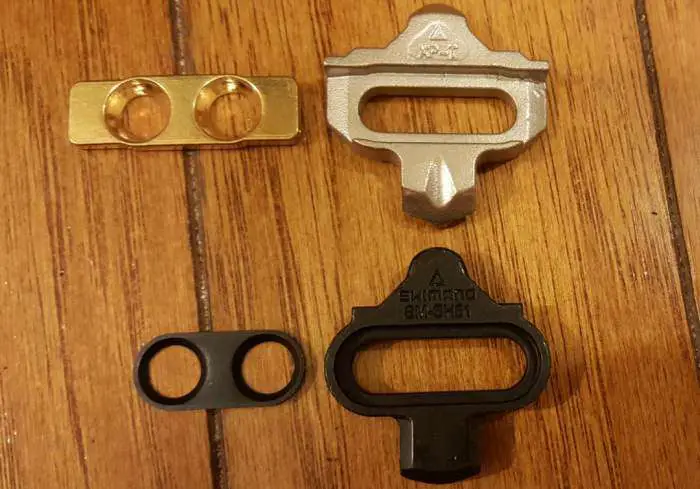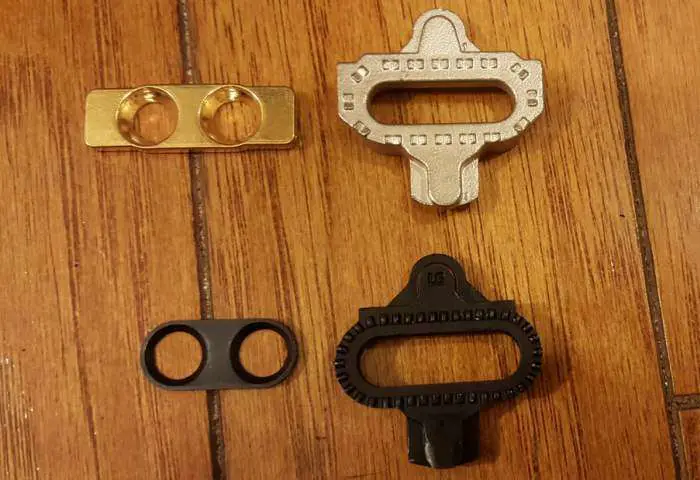 As expected, the CXR's work flawlessly with Xpedo cleats. They were easy to engage and disengage.
Using the Shimano SH51 SPD cleat, the CXR's were easy to engage, but often had a tendency to hang up at the front of the pedal during attempted disengagement. This is a point of concern. However, I figured a technique to ensure disengagement almost 100% of the time, but it is worth noting the CXR pedals work best with the Xpedo cleats.
Overall
Once I had determined optimal pedal tension and finished experimenting with different cleats, the CXR pedals performed as expected, with no issues. My test pair has seen many hours of use, including nice and not-so-nice conditions. The bearings are still smooth as butter.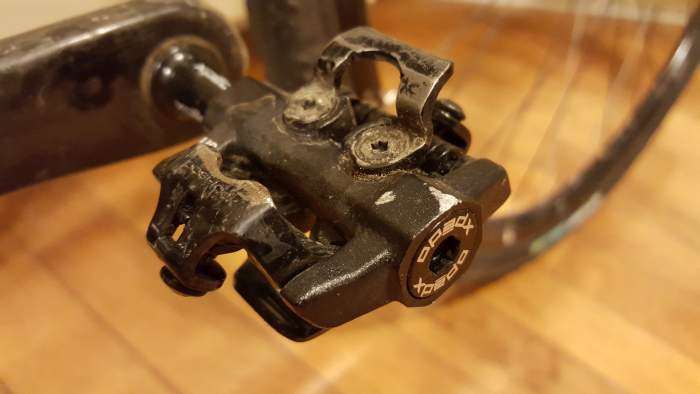 These pedals compare favorably with more expensive and heavier offerings by other well known pedal companies. They are recommended by the Gravel Cyclist crew. True cyclocross racers should definitely check these out.
The CXR's are reasonably priced at $US 109.00 a pair, and are available in five anodized colours: black, gray, blue, red and orange.
Xpedo CXR Pedals
Click the image to BUY from Amazon.
Website: Xpedo Pedals