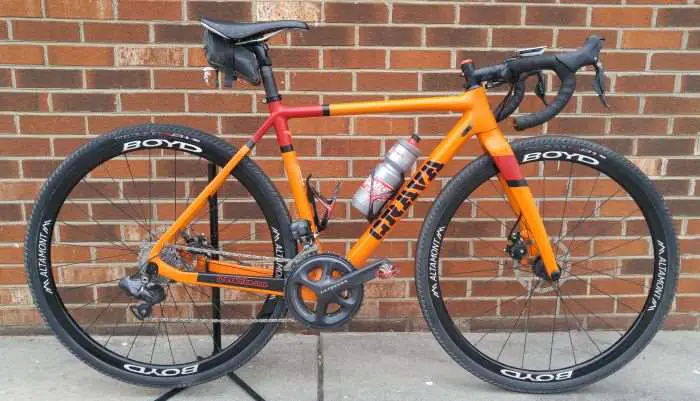 Grava Bikes – "The origin story for most companies is a garage. Grava's birthplace is a dirt road – Maple Sally Road to be specific". Maple Sally Road is an 18 mile long gravel road that climbs, descends, twists and turns, over and over and over. JOM of Gravel Cyclist became intimately acquainted with this road at the recent Bootlegger 100 – ride report HERE – video HERE. With an epic tough road of this nature, Grava did well to name their carbon bike in its honour.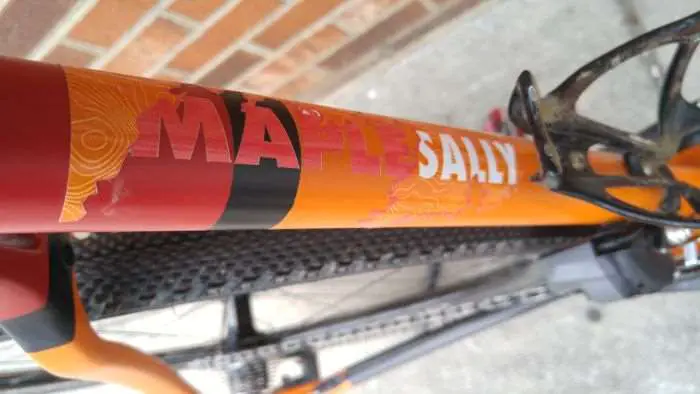 "Our goal with the Maple Sally is to distill a dirt road worthy race bike down to its essence. We start with a lightweight carbon frame (1090 grams for size medium) built to balance the stiffness needed to get power from the pedal to the wheel and combine it with the compliance needed to make sure the rider doesn't have to endure the terrain AND the bike. Our custom tuned carbon layup maximizes the best of both worlds".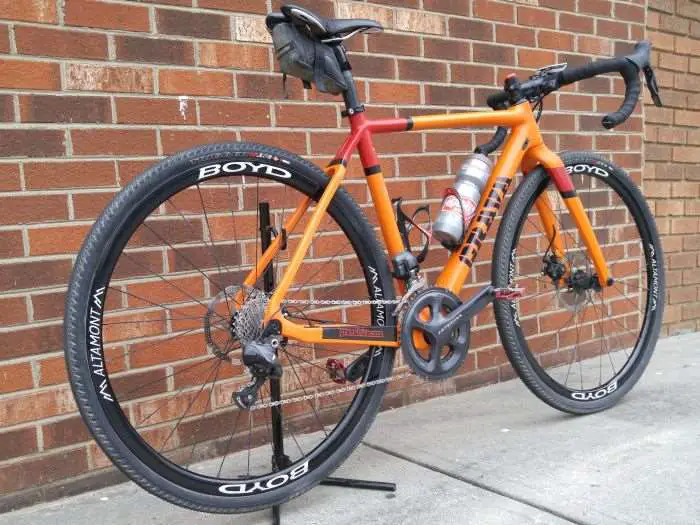 This example of the Maple Sally belongs to Shawn Moore, co-owner of Luna Cycles and one of the founders of Grava Bikes.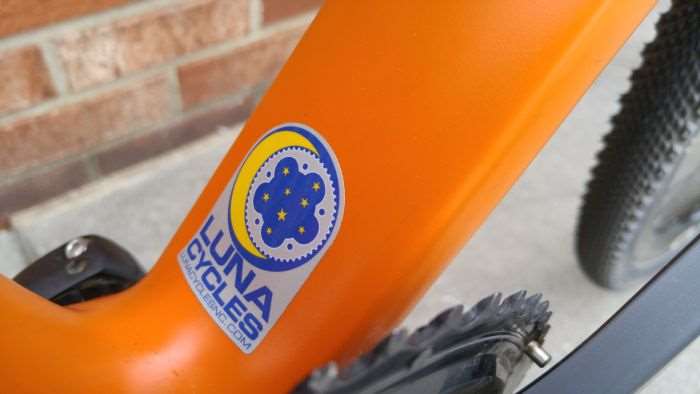 Shawns' bike has been assembled for no nonsense performance with a solid and reliable build kit, centered around Shimano's venerable Ultegra 10-speed Di2 electronic drivetrain.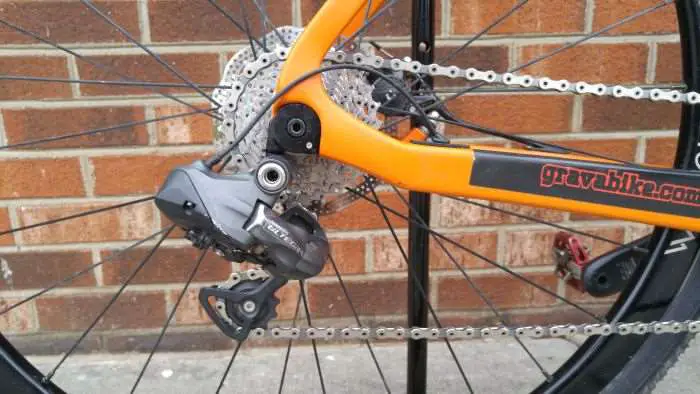 A Shimano Ultegra 11-28 cassette is fitted to the rear wheel, paired with a short cage 10-speed Ultegra Di2 rear derailleur. A little known fact, this derailleur will handle a 32 tooth cog, provided the B-screw is turned an appropriate amount, in a clockwise direction. With the Lindarets Roadlink device, this derailleur will shift a 36 tooth cog; we've tested it with a 48 / 34 chainring combination and a SRAM PG1070 11-36 cassette.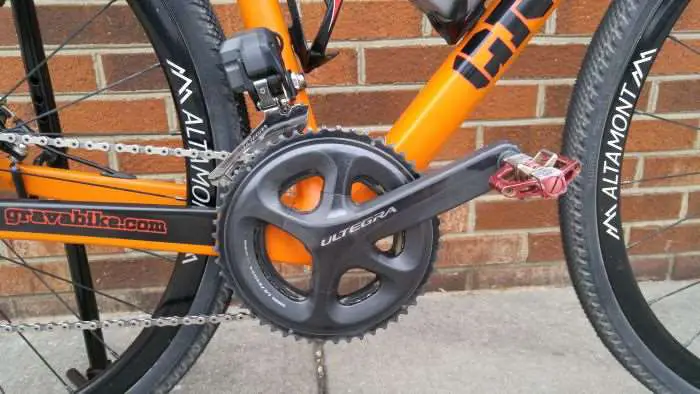 Chainrings on Shawn's 11-speed Ultegra crankset are 52 / 36 (mid-compact).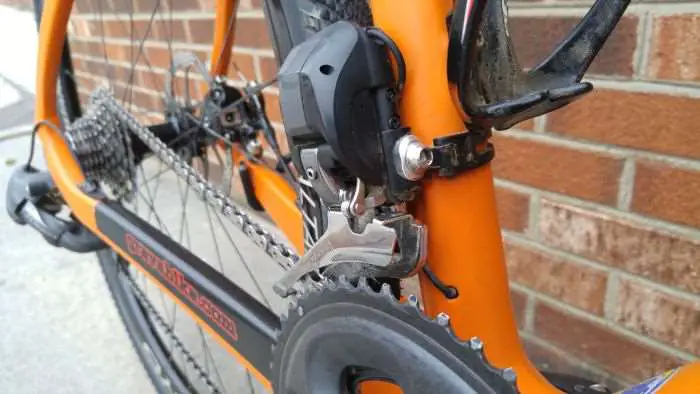 Shimano's Di2 cables are routed internally, keeping everything safely within the confines of the frame.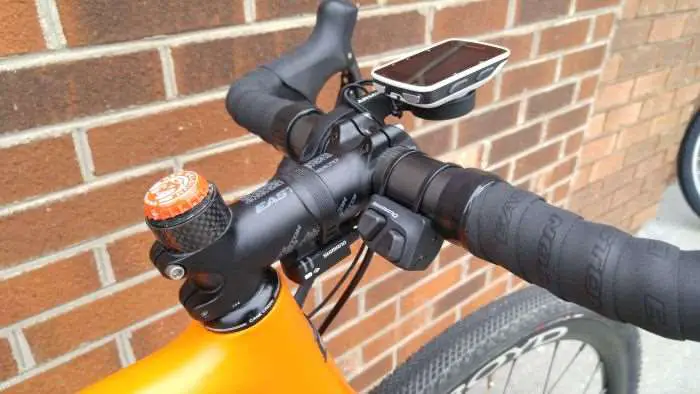 Shimano's Di2 climbing shifter provides another place to shift gears – one of the many advantages of an electronic drivetrain. Garmin's Edge 520 computer is perched out front.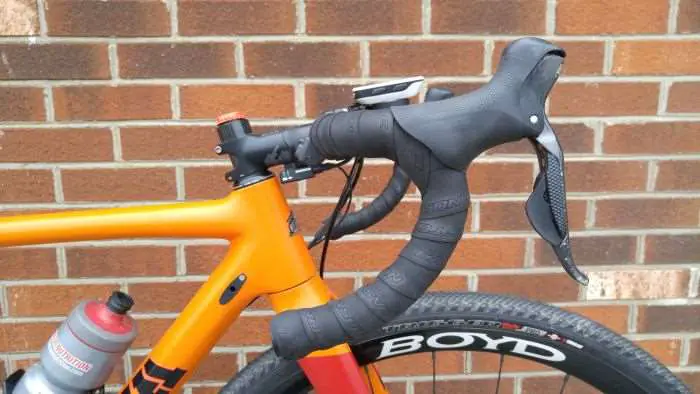 Shawn prefers the short and shallow drop of the Whiskey Parts Co. No. 7 carbon road bar.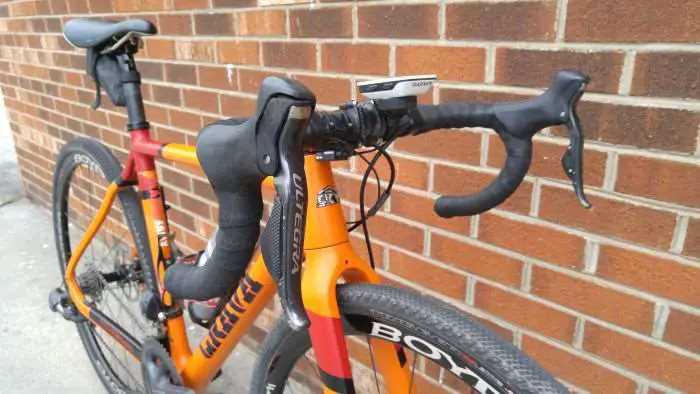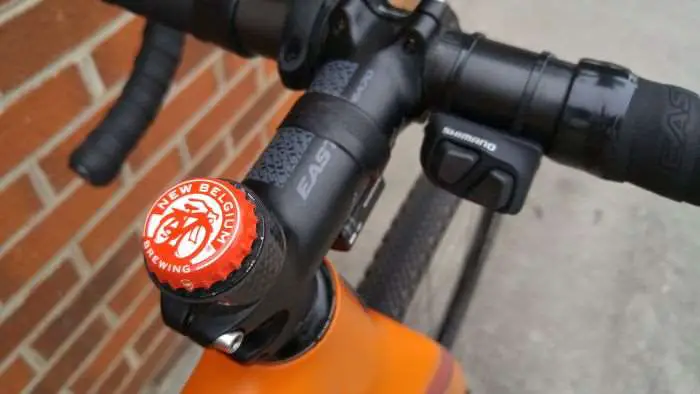 Attention to detail with the New Belgium Brewing beer cap 🙂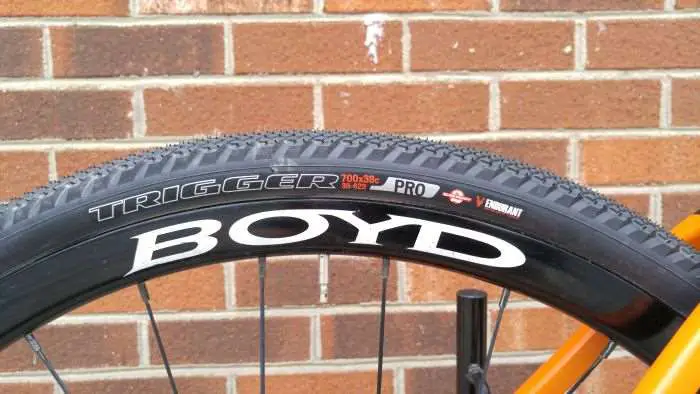 Specialized's Trigger Pro 2Bliss (tubeless) ready tyre measures 700c x 38mm, fitted to Boyd's Altamont disc brake wheels. An interesting side note; Shawn does not utilize a tubeless configuration on these wheels as they do double duty between two bikes.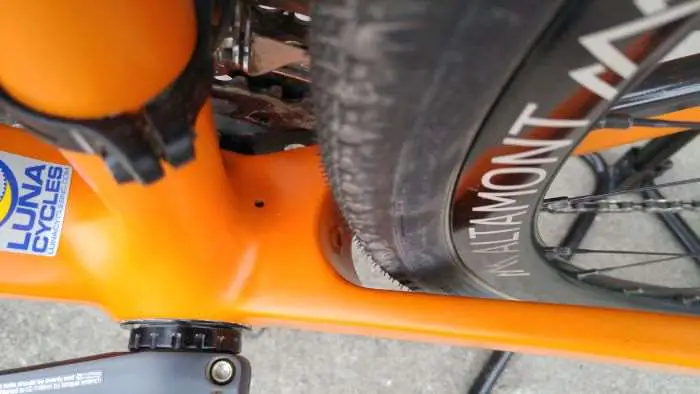 The Maple Sally will accommodate a 700c x 40mm tyre. The bottom bracket is a Wheels Manufacturing PF30 Outboard bearing unit – this all-metal unit threads together in the bottom bracket shell to eliminate creaking. Note the threading for a fender mount.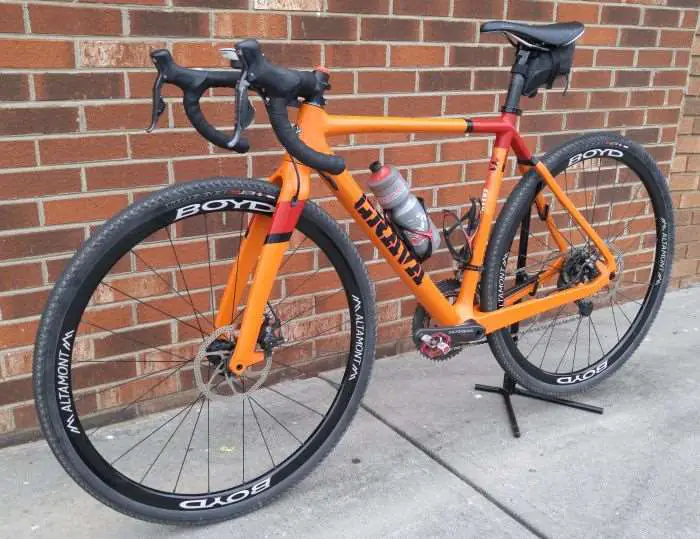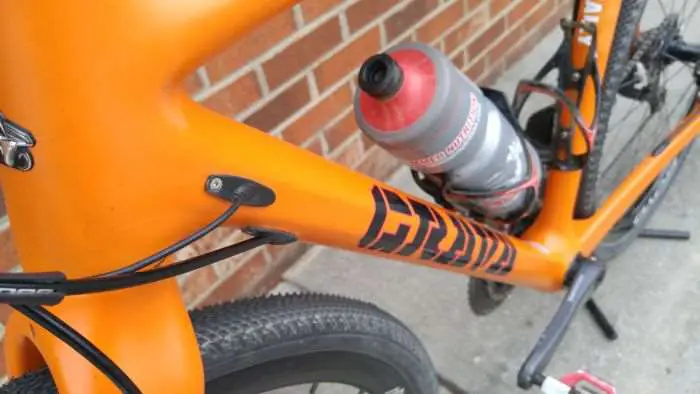 Internal brake and Di2 electronic shifter cables enter on the left side of the headtube. Mechanical shifter cables are also routed internally.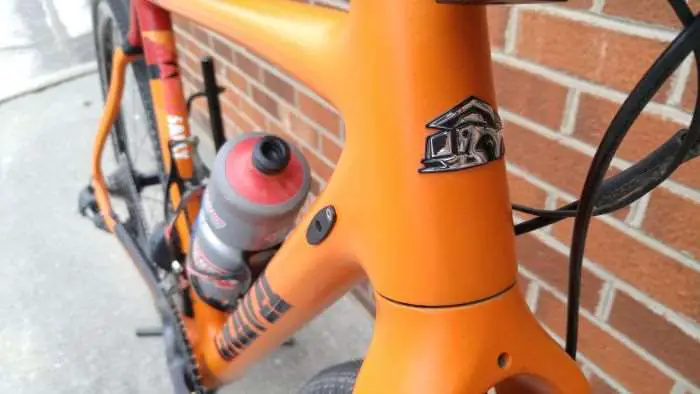 The right side cable port is empty, but this is where the rear derailleur housing for a mechanical derailleur would enter into the frame. Note the fender mount on the Maple Sally's fork.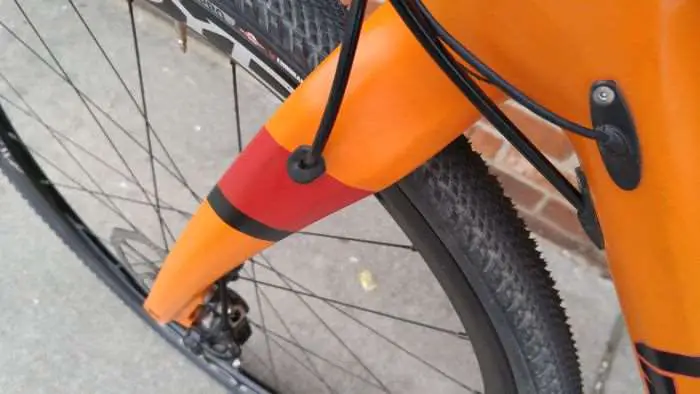 Continuing the theme of neatly hidden cables, the front brake cable runs cleanly through the inside of the Maple Sally's carbon fork. Paragon Machine Works manufactures the custom thru axles for all of Grava's bikes. Rather than a regular quick release type thru-axle, Paragon's are bolt-on style and require a 6mm allen key for removal. Considering most people carry a toolkit, a 6mm allen key is a small penalty for the clean and svelte look these thru-axles offer.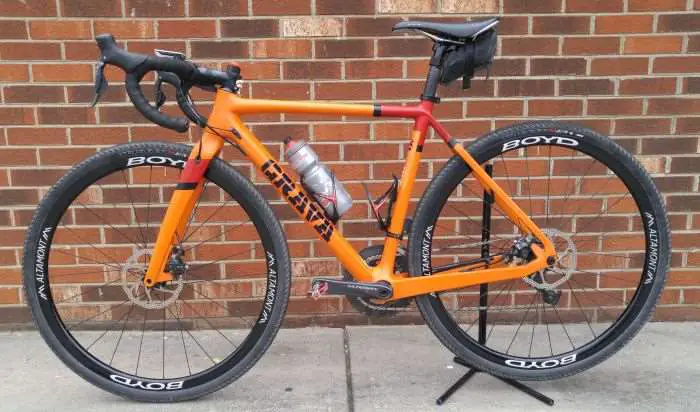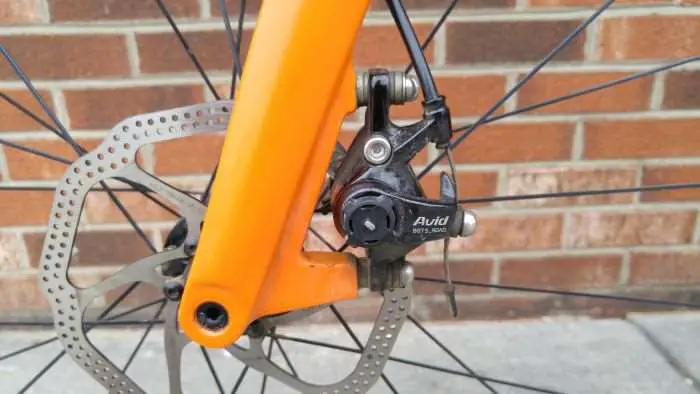 Shawn entrusts his braking to the simple but reliable Avid BB7 mechanical disc brakes. Only one piston moves on these brakes, while the other remains fixed.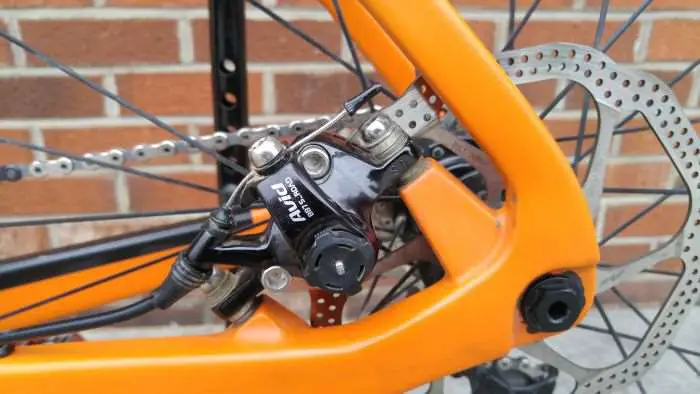 Unfortunately, bad weather saw Shawn burn through his brake pads at this year's Bootlegger 100, forcing him to withdraw from the race.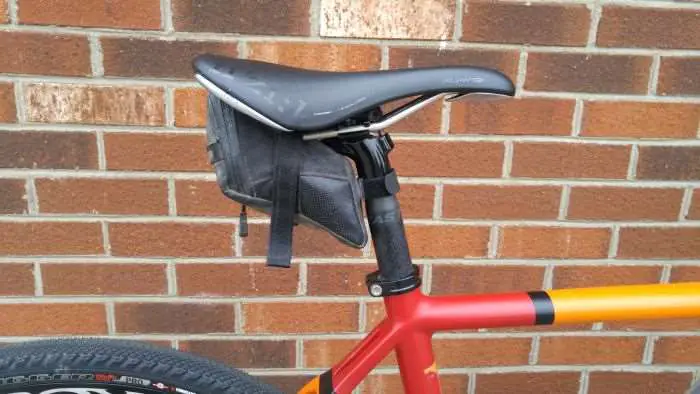 Much of Shawn's bike is fitted with Specialized parts, including the saddlebag slung beneath his Fizik Aliante saddle. The saddle is mounted to an Easton EC70 carbon seatpost.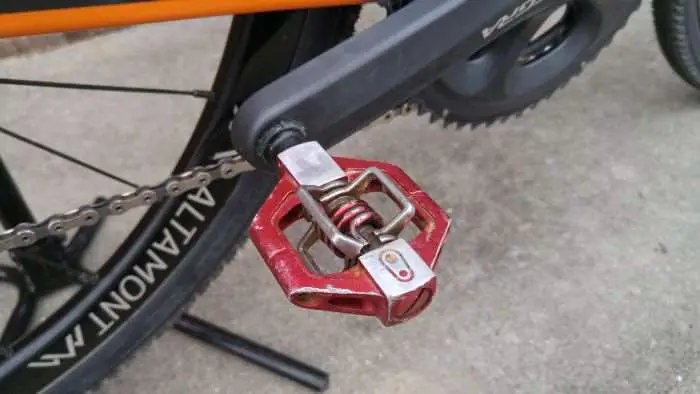 Crank Brother's Candy pedals.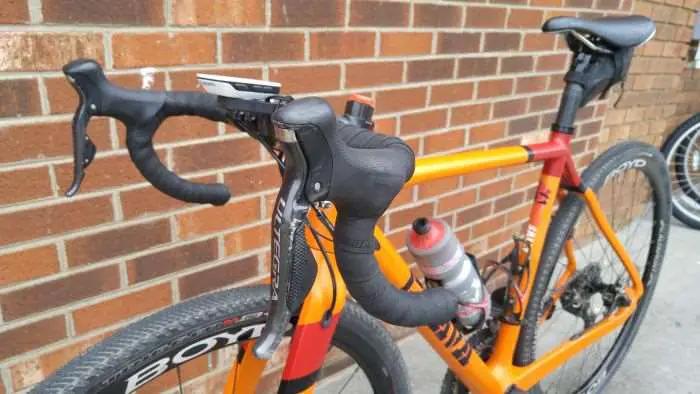 Shawn's bike doesn't sit around in Luna Cycles looking pretty. It is well-used, as evidenced by the banged up Ultegra Di2 shifter levers.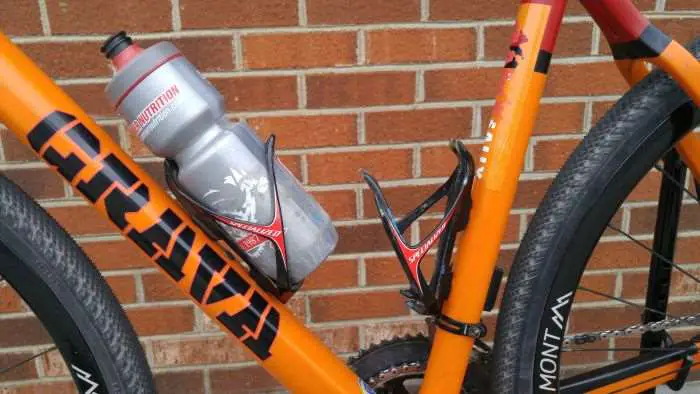 Specialized Rib Cage Pro bottle cages.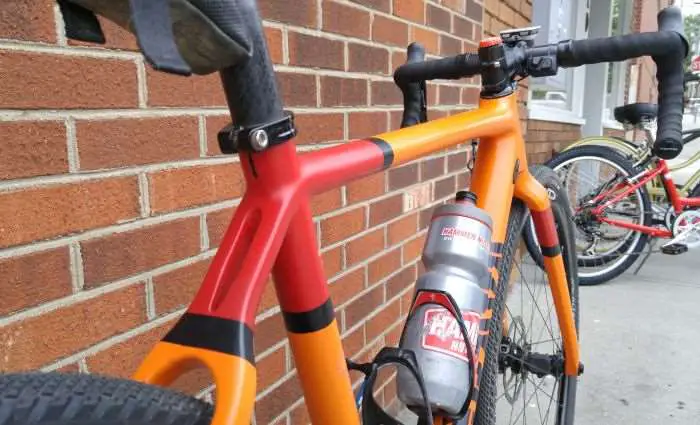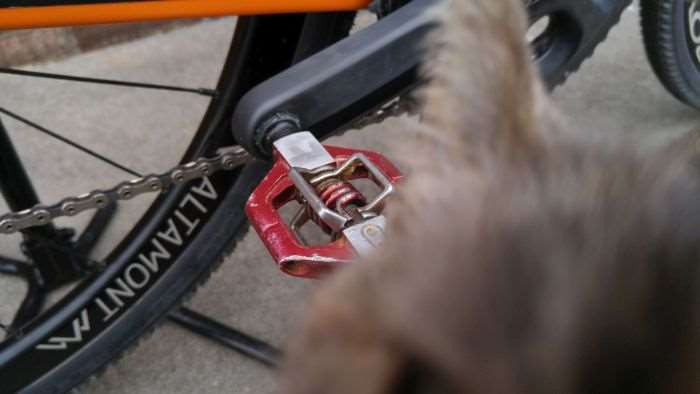 Frame: Maple Sally Carbon.
Fork: Maple Sally Carbon 1 1/8 to 1.5″ tapered.
Headset: Cane Creek 40.
Stem: Easton EA70.
Handlebar: Whiskey Parts Co. No. 7 carbon, short and shallow drop.
Tape: Easton.
Front brake: Avid BB-7 mechanical.
Rear brake: Avid BB-7 mechanical.
Shift / Brake levers: Shimano Ultegra Di2 6770.
Front derailleur: Shimano Ultegra Di2 6770.
Rear derailleur: Shimano Ultegra Di2 6770.
Cassette: Shimano Ultegra 11-28 10-speed.
Chain: SRAM 10-speed PC1071 hollow pin.
Crankset: Shimano Ultegra 6700 fitted with 52 / 36 chainrings.
Bottom bracket: Wheels Manufacturing PF30 Outboard.
Pedals: Crank Brothers Candy.
Wheelset: Boyd Altamont Disc Brake compatible, Paragon Machine Works custom thru axles front and rear.
Front tyre: Specialized Trigger Pro 2Bliss Ready.
Rear tyre: Specialized Trigger Pro 2Bliss Ready.
Saddle: Fizik Aliante.
Seatpost: Easton EC70 carbon.
Bottle cages: Specialized Rib Cage Pro.
Computer: Garmin Edge 520.
If you'd like your bike featured on Gravel Cyclist, please Contact us.