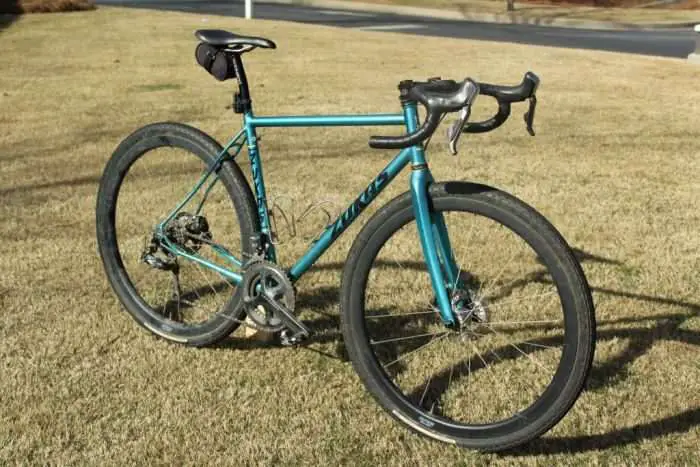 About Zukas Cycles:
Nate Zukas – "I started frame building to help others like myself with in between size issues. At 5'7" with a 31.5″ inseam and long arms, a typical 52/53cm frame just would not work with longer cranks. A larger 54cm frame would give me the crank dimensions, but the rest of the frame was always too big. As a big do-it-yourselfer, building my own frame was a logical decision."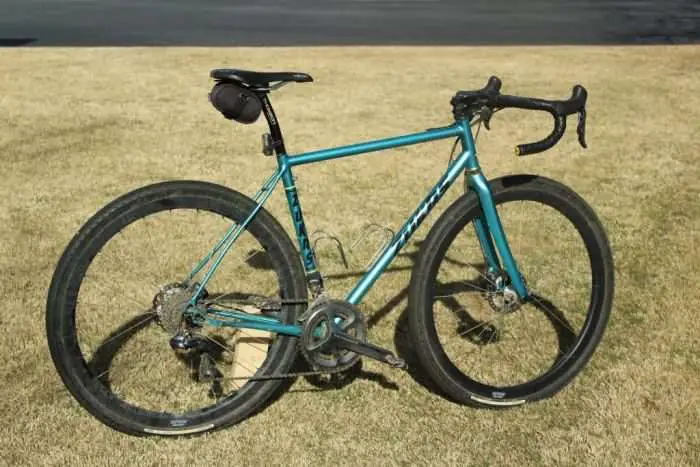 "Having ridden many high performance frame materials such as aluminum, scandium and carbon fiber, the thought of a heavier steel frame at first was very discouraging. After researching frame materials my thoughts were changed after finding out how much cro-moly steel has progressed over the years since I last rode the material in 1993! Better blends and manufacturing of the tubing have let builders create frames that are up to a pound heavier than the space age materials commonly used today. I figured that was worth its weight in gold if I could achieve a frame that allowed the use of longer crank arms without sacrificing other issues such as toe overlap and clearance when pedaling through a turn."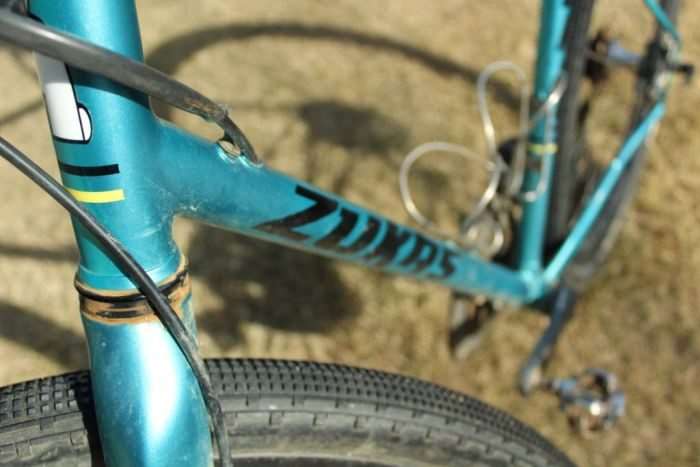 "I also was able to sharpen the head angle and slightly slacken the seat angle giving me total custom frame geometry. Another issue I thought I would have would be a very flexible frame. My first rides really surprised me with minimal flexing in the head tube and bottom bracket area and an extremely lively, comfortable feel. After receiving numerous compliments on how comfortable my riding position looked, feeling no fit-related issues, and of course, not catching a pedal through a turn, I felt I achieved a frame that fits me. After building three frames for myself and abusing them on dirt roads, group rides and daily commuting, I have decided to offer my skills to others with similar needs. So if a custom road bike, fixed gear road, or cyclocross is in order, I would be excited to use my abilities create a frame that fits you!"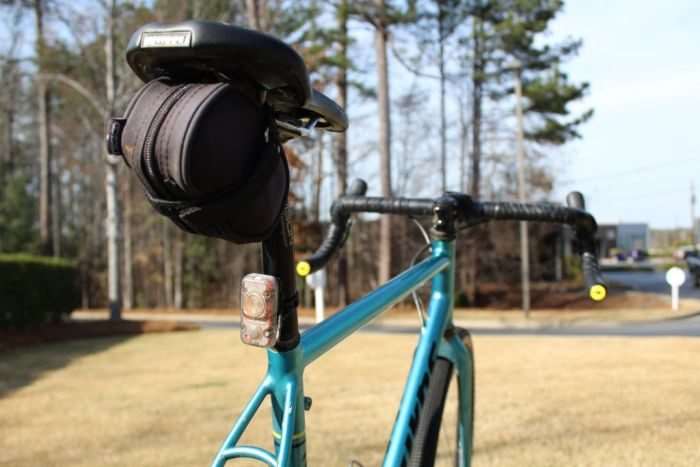 This example of Nate Zukas' handiwork belongs to Dustin Gaddis of Southern Wheelworks. Be sure to check out Dustin's articles on handbuilt wheels for gravel cycling – Part One – Part Two.
Dustin Gaddis – "I've known Nate since I moved to Augusta in 2007, he was my go-to mechanic for stuff I didn't want to do myself. When he started building bikes I knew I wanted one, but my wife was in grad school and funds were tight, so I waited. As soon as the wife was finished with school and we weren't pinching pennies any more, I put in a deposit on an any-road frame."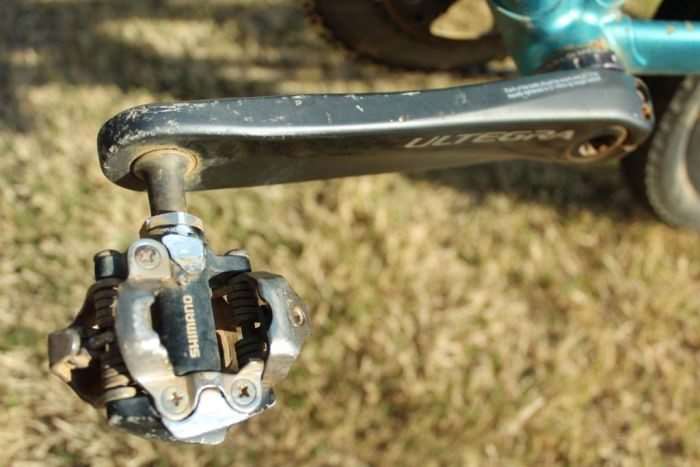 Dustin's Requirements:
Di2 electronic shifting and hydraulic disc brakes – low maintenance, great performance.
Room for 40mm wide tires – If I need bigger tires, I should be on my MTB.
Go-anywhere all day bike – I wanted something comfy and stable. Don't need lots of stiffness or fast handling, I wanna be able to ride anything you could call a road, all day long.
In the all-day vein, I wanted the bottle cages as low as possible to leave room for a frame bag, and there's a 3rd set of bosses on the underside of the downtube.
Replaceable rear derailleur hanger – because I tend to bend them up.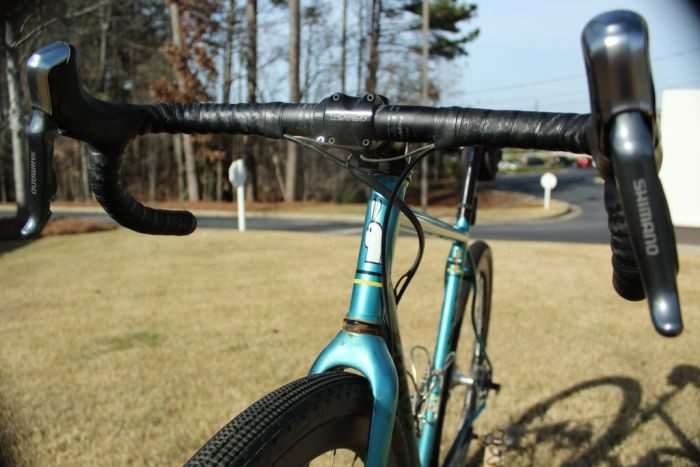 "I had only had one drop bar bike before I bought this one, a cheap Raleigh Clubman outfitted with fenders and dynamo lighting for commuting. It was a little too big for me, but I made it work. For fit on the Zukas I went over to Nate's shop with my Raleigh and my Vassago Jabberwocky (which I LOVE the fit of). We chatted about what I liked about both bikes, as far as fit and handling, and what I wanted out of the new bike. I told him how I wanted it to ride, but I didn't dictate any geometry or fit numbers, or any tubing choices, I trusted him with that, he's the expert.  He took some measurements, and then a week or so later sent me a geometry chart."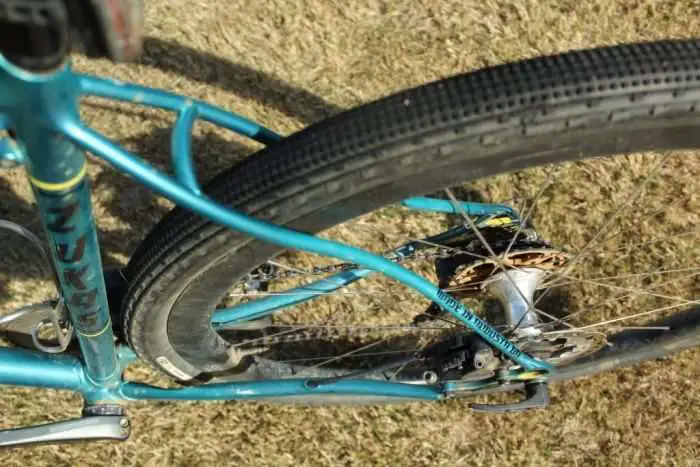 "When it came to paint, I left the design totally up to Nate other than saying I wanted one particular color – blue raspberry metallic, aka Honda Fit teal – as part of it. Any accent colors, and the design itself I left up to him."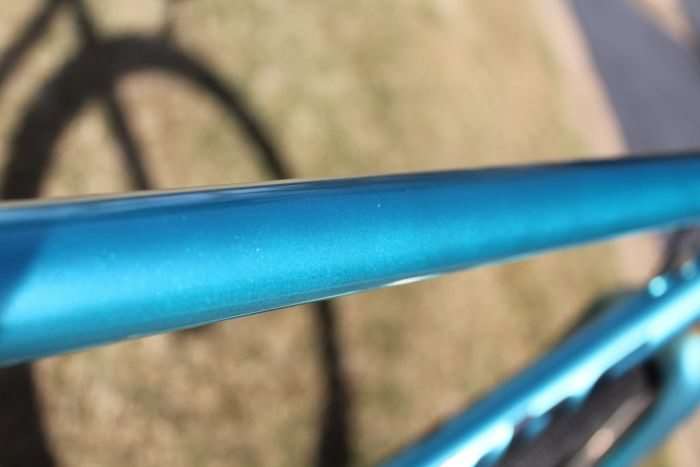 "Nate knows I like relatively simple clean looks, and he knows I don't ever really wash my bikes. Nate painted a simple single color with a little yellow for accents in the dropout windows and a few bands around the Zukas logo on the downtube and seat tube. I believe he added some pearl to the paint too."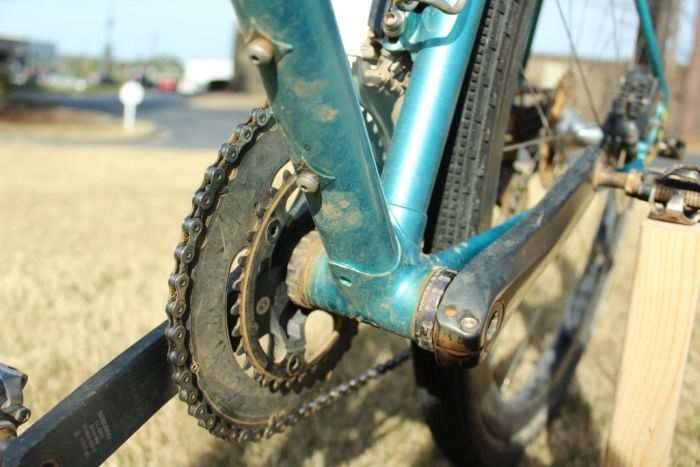 "This was Nate's first Di2 bike. The wiring and brake hoses are run internally. He used a lugged bottom bracket to provide plenty of room to run wires and hoses around the crank spindle, but otherwise the frame is all filet brazed – this gave him more freedom in geometry numbers and tubing diameters."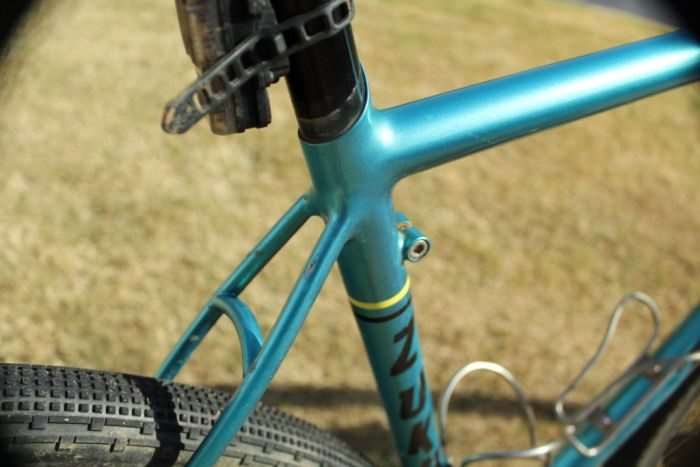 "The set tube accepts a 27.2mm post for comfort, so it needed a brazed in sleeve to fit the BB lug. It's a pretty signature Zukas frame – thin seat stays and top tube, beefier chainstays and downtube. Sexy curvy stays."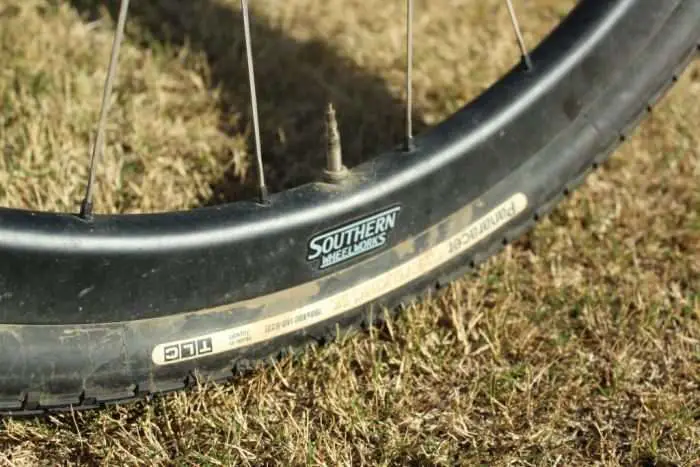 "Plenty of room for 40mm tires – the Panaracer Gravelking SK tires on it now measure about 43mm on these rims."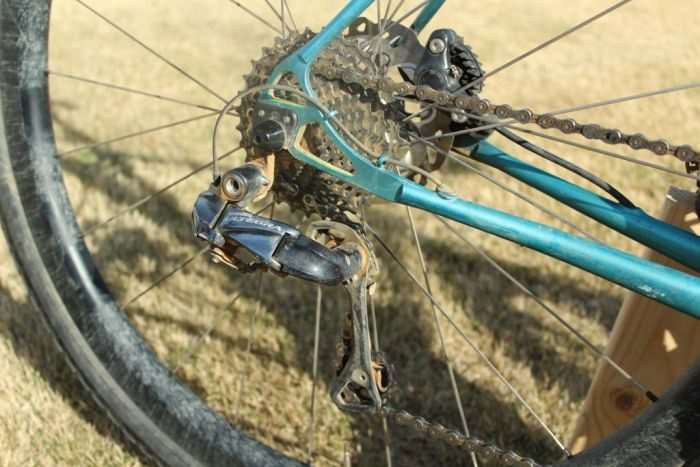 "The Di2 rear derailleur wire has a few rings to guide it from the stay to the rear derailleur and keep it out of the way of the skewer (something that's a problem on some production bikes I've seen)."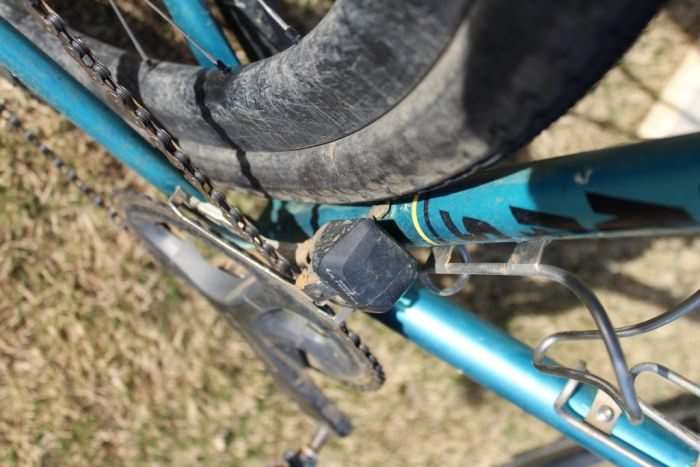 "The front derailleur cable is virtually invisible; it exits the back side of the seat tube and curls around tight against the frame."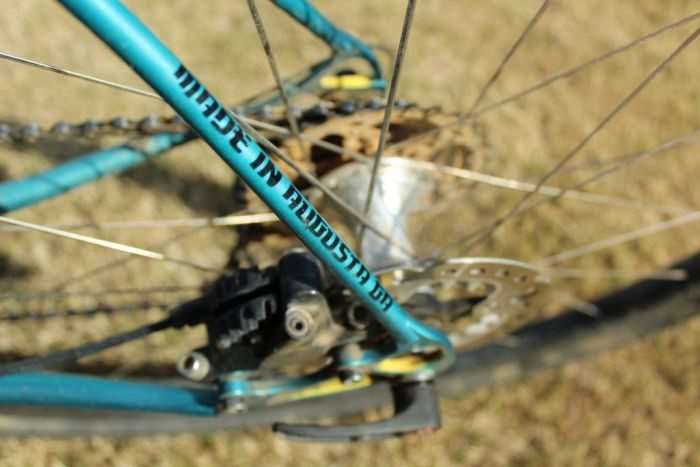 "As far as the tubing used, I couldn't tell you, I left that up to Nate. I know it's a mix of a few different brands but I don't remember which ones. The build kit is fairly high end, but certainly not crazy high end. It's all good reliable stuff I don't have to worry about it. First ride on the bike included a bottom bracket deep creek crossing… broke it in properly! Di2 is very resistant to water."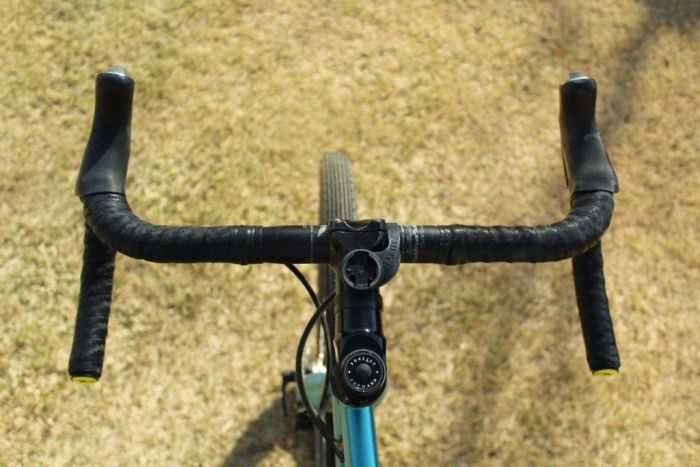 "Verdict – Nate nailed it, I LOVE this bike. When I first got it I wondered if the bars were a little too high, but the more I rode it the more I realized they are right where they need to be. They're just high enough I can comfortably use all hand positions all day.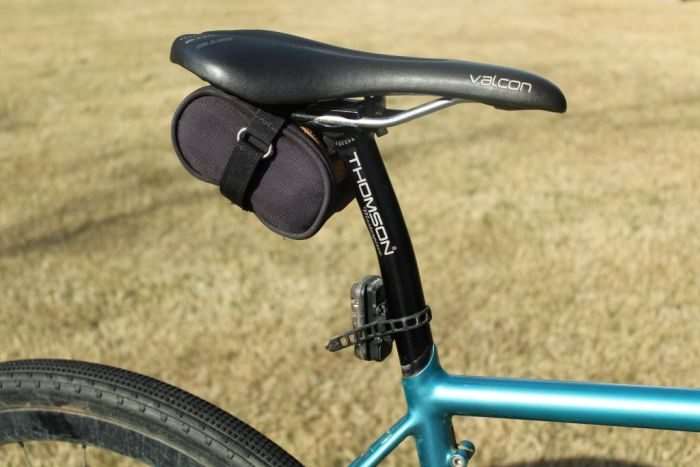 "I've done all day rides and was still using the drops at the end. Handling is a nice mix – the head tube angle is pretty road-ish, so quick direction changes to dodge ruts and big rocks are easy. But the low bottom bracket adds some stability so that you don't feel like you're going to die at 40+mph on gravel."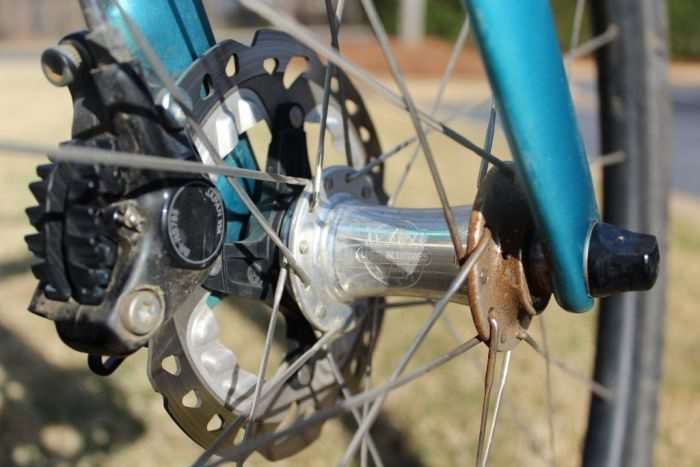 Specifications:
Frame: Zukas Cycles All-Road, custom, steel.
Fork: Ritchey Disc CX, full carbon, 1-1/8″ steerer.
Headset: Cane Creek 40 Series.
Stem: Thomson X4.
Handlebar: Salsa Cowbell, 44cm.
Bar Tape:  Lizard Skin.
Brakes: Shimano R785 hydro disc.
Brake Rotors: Shimano RT99 140mm.
Brake levers: Shimano R785 Di2 hydraulic.
Front derailleur: Shimano Ultegra Di2.
Rear derailleur: Shimano Ultegra Di2 with KCNC pulleys.
Cassette: Shimano Ultegra 6800 11-32.
Chain: KMC X-11L.
Crankset: Shimano Ultegra 6800, 50/34 chainrings
Bottom bracket: Wheels Manufacturing, Angular Contact Bearings, English thread.
Pedals: Shimano XT.
Wheelset: Polished silver White Industries CLD hubs, Nox Composites A36D rims, silver Sapim CX-Ray spokes, black alloy nipples; 24 spoke, 2-cross lacing front/rear.
Skewers:  DT Swiss, RWS, steel.
Front tire: Panaracer Gravel King SK 40mm (setup tubeless).
Rear tire: Panaracer Gravel King SK 40mm (setup tubeless).
Saddle: WTB Valcon.
Seatpost: Thomson Masterpiece Setback.
Bottle cages: King Cage Iris, stainless steel
Other: Garmin 810, Arundel saddle bag, Lupine Rotlich taillight, Barfly MTB Garmin mount, Twin Six "Forever Forward" stem cap.
Photos by Dustin Gaddis of Southern Wheelworks.