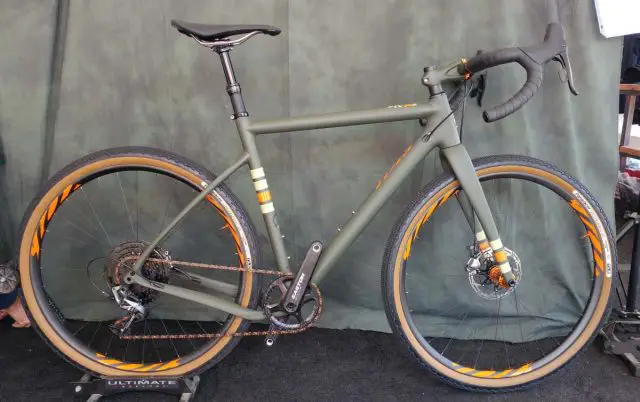 "Ibis Bicycles was founded by Scot Nicol, one of the earliest mountain bikers in northern California. It began in Scot's garage in 1981, when a friend asked him to build a frame. Nicol sold the company to an investment group in 2000, which went bankrupt within 20 months. Ibis returned to the industry at the 2005 Interbike tradeshow." – source Wikipedia.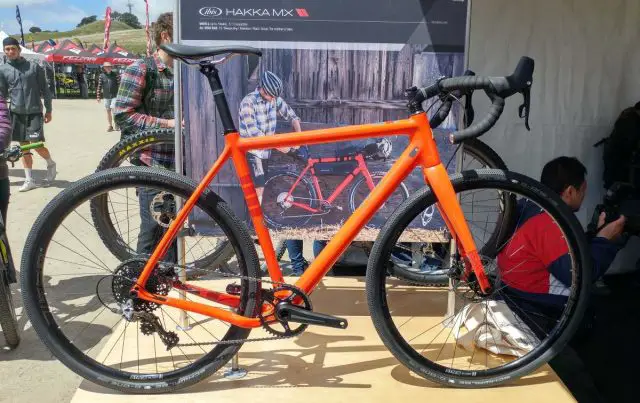 "It's the bike we'd choose if heaven forbid, we could only have one bike. The Hakka MX is a gravel bike. It's also a cross bike and a road bike. We've logged a few bike packing trips on the Hakka too."
The Ibis Hakka MX pictured directly above is one of the stock color / build kit offerings, which in itself isn't exactly garden variety. The bike is designed with mega versatility in mind, and caters well to 700c and 650b wheels.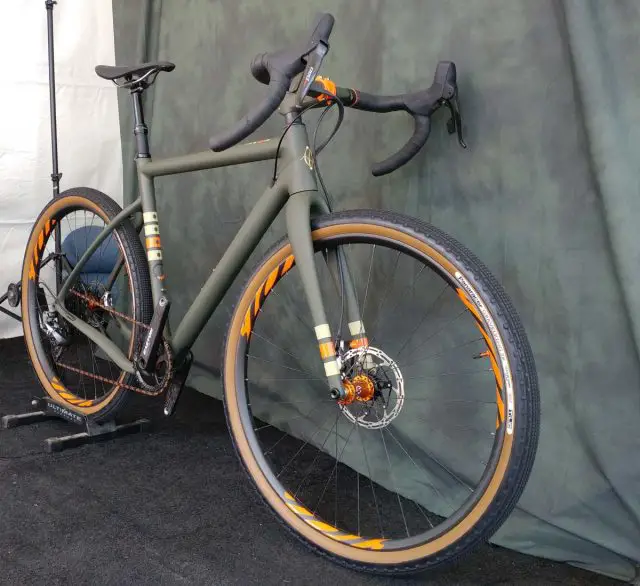 For those gravel cyclists who desire something a little out of the ordinary, Ibis Cycles have teamed up with Pro Bike Supply and Premier Bicycle Werks to offer custom painted bikes and frames.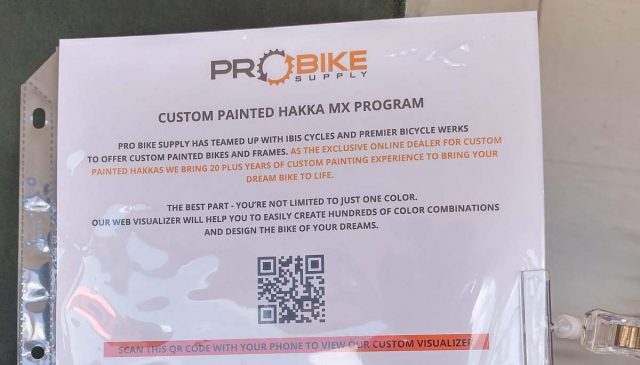 Pricing starts at $499 in addition to the cost of the frame, for either a gloss or matte multi-color finish and steps up to $599 for a combination of gloss and matte finishes (display bike has a $599 paintjob).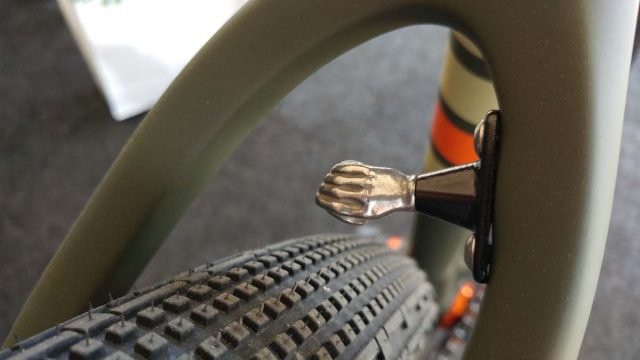 Dependent on frame availability, lead time for custom painted frames is 10 to 15 business days from the time of order.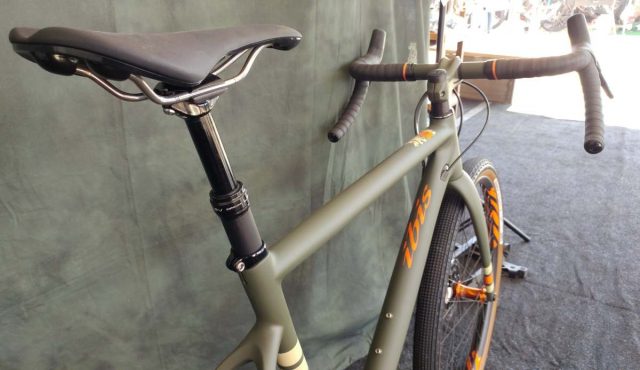 Paint isn't the only thing that can be customized through this partnership.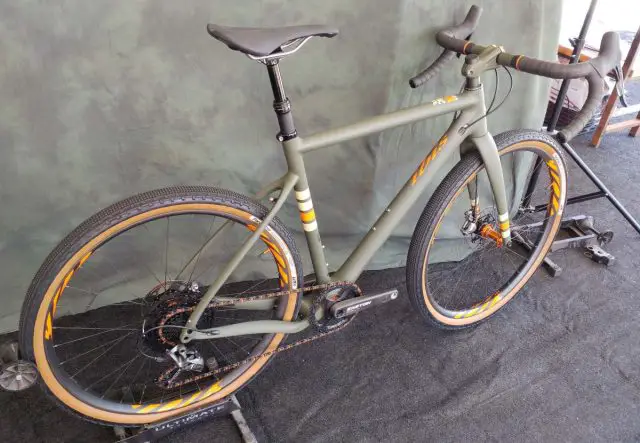 Custom painted bikes may be purchased as a frameset, stock Ibis build or a full-on, custom bike.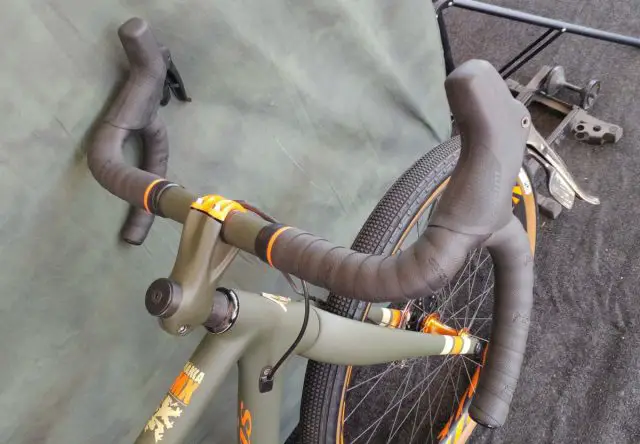 Every customized Ibis Hakka MX bike is shipped ready to ride… you have to love that.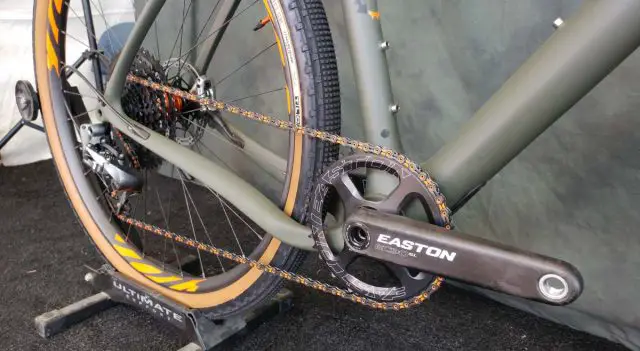 This example of the Hakka MX is kitted out with a primo selection of parts, and is priced at $US 7,999.00. Note the KMC chain with alternating colors… these are not cheap items.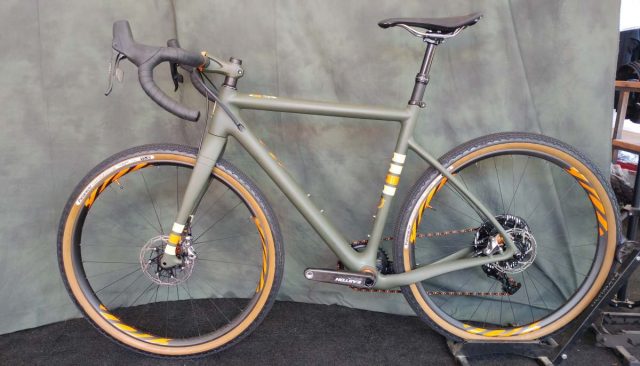 Easton, SRAM and Panaracer Gravelking SK tyres in 650b x 1.9″ are some of the primo goodies on this build.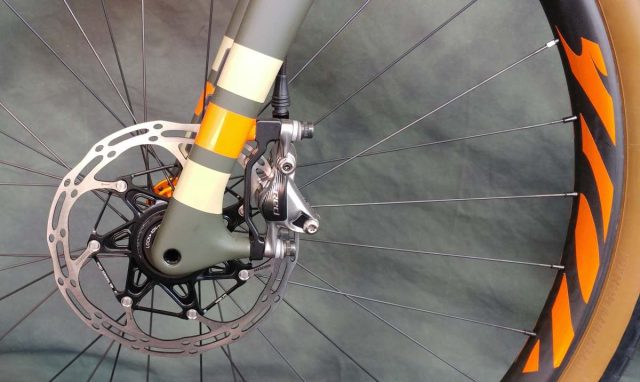 No skimping on this build – SRAM Red hydraulic brake calipers.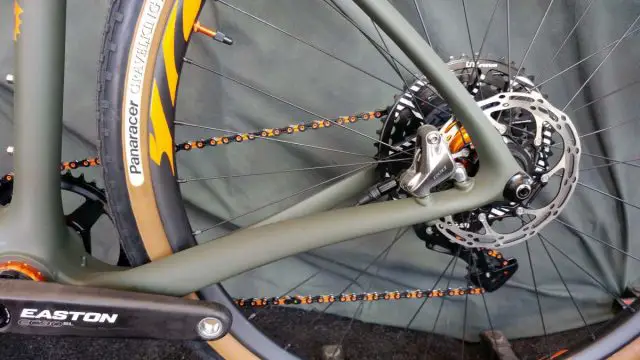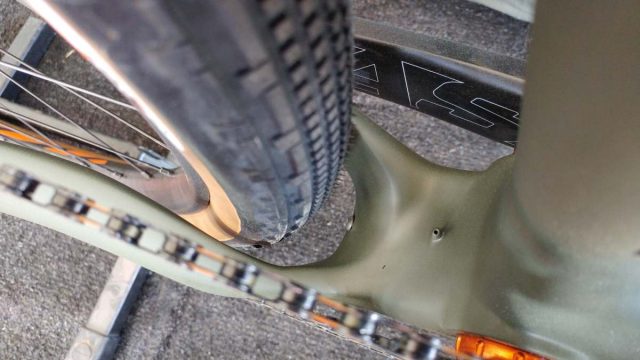 Huge tyre clearance on the Hakka MX. The Panaracer Gravelking SK in 650b x 1.9″ measures about 2″ / 50mm in width, depending on the rim it is mounted. There is still plenty of clearance around this tyre, thanks mostly to the Hakka MX's drive-side drop down chainstay. This design feature has gained popularity amongst manufacturers of late.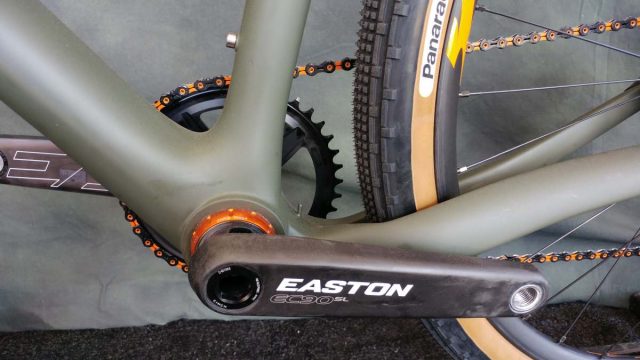 Easton Cycling produces plenty of gravel friendly components, including a new range of gravel double chainrings, assuming 1x / single chainrings aren't your thing.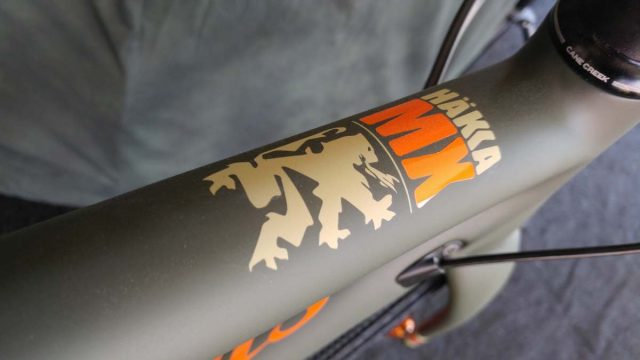 Still more to come from Sea Otter 2018! Thanks for reading!
Find out more about the Ibis Hakka MX: