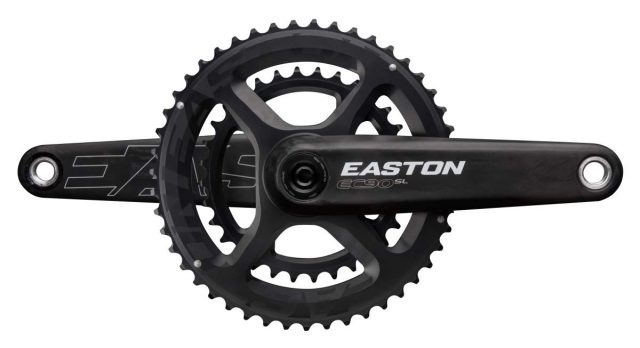 #AdventureShifted
Gravel | Cyclocross | Adventure – Shifting Rings
"Easton Cycling is excited to introduce our all-new Gravel Shifting Rings. In the search for better gearing on gravel, all road and adventure bikes, we found benefits of super compact becoming clear. These adventure combos are a refinement of our proven road doubles and are engineered for smooth shift transitions thanks to optimizing our ring sizes for the application. We also went ahead and reduced overlap in materials – these direct mount gravel and CX combos skip the spider to save up to 45 grams while giving you more range to work with."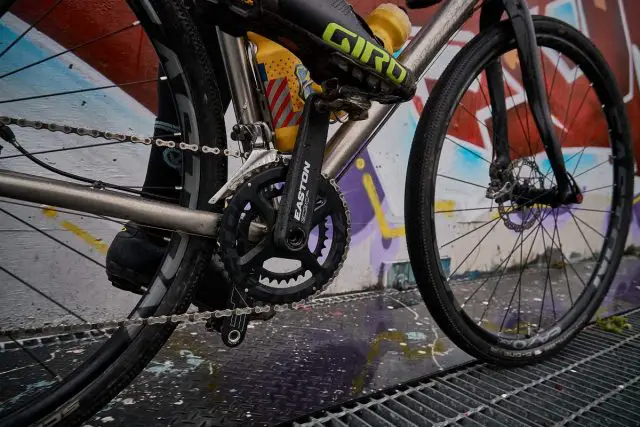 FINISH: MATTE BLACK ANNO
RING CONFIGURATIONS:  DIRECT MOUNT 47/32, 46/36, 46/30
WEIGHT:  47/32 = 194G, 46/36 = 192G, 46/30 = 182G
WEIGHT COMPLETE ON EC90 SL CRANKSET:  540g 172.5mm 47/32 w/o BB
CHAINLINE: 45mm
MATERIAL: EA90 ALUMINUM
USD MSRP: $149.99
CAD MSRP: $159.99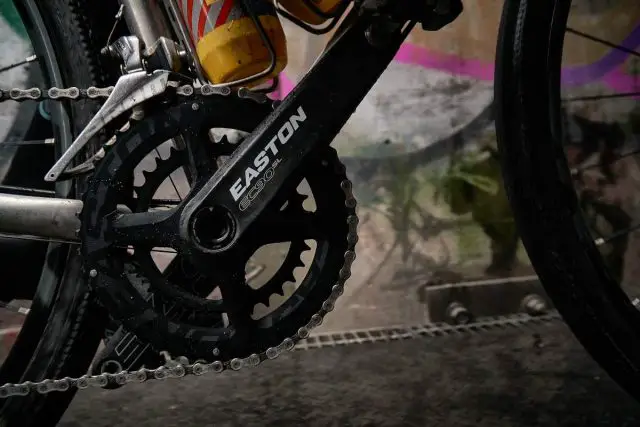 Below, excerpt from Easton's White Paper on the Adventure Shifted Chainrings.
"Road Gearing was not made for Gravel"
"Current 2x road combo options leave gravel riders chronically over geared. The current 53/39 Standard, 52/36 Semi-Compact, and 50/34 Compact gear combinations were created for road bikes – pro riders sprinting on pavement in their 53 x 11. Gravel bikes with larger, heavier tires, more rolling resistance and less aerodynamic rider positions are without a doubt slower than road race bikes, so why are they forced to use road bike gear combinations?"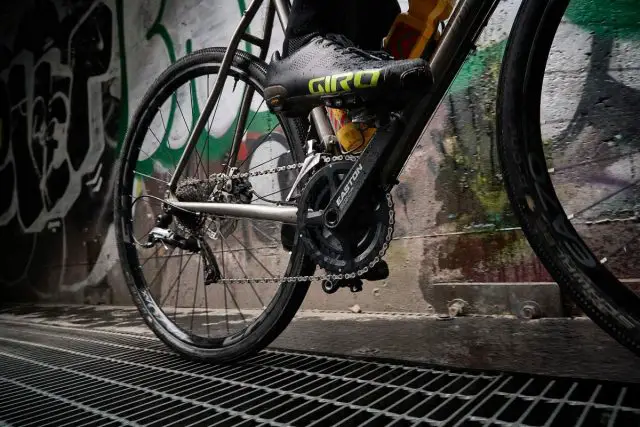 "Bigger tires make the effective gearing on the bicycle larger."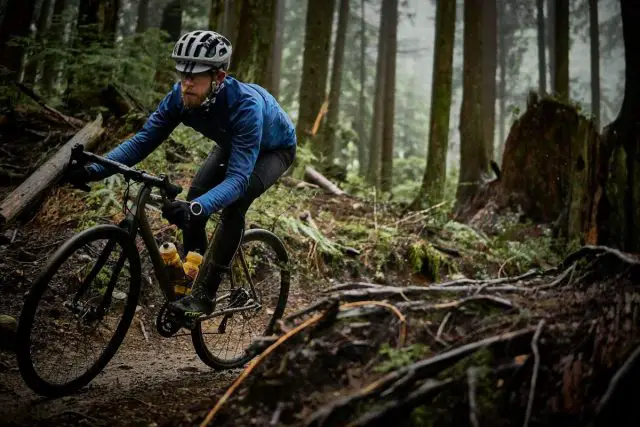 "Roll out, or outside circumference, of a 24c Schwalbe One tubular on a 700c wheel is 2105mm; the same as the generally accepted number for a 23c clincher. The rollout of a 38c Schwalbe G-One on a 700c gravel wheel is 2204mm." "2204 / 2105 = 1.047030"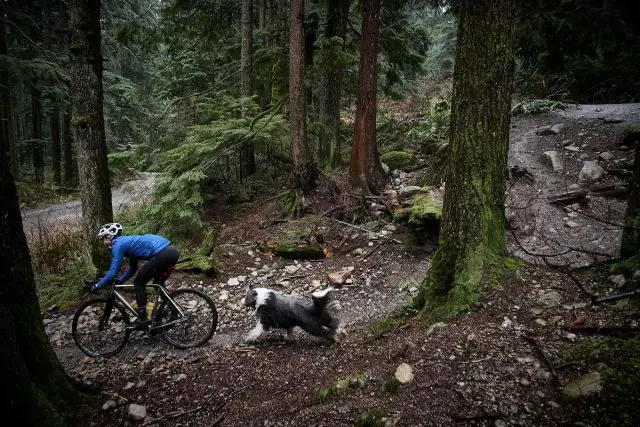 "The gravel tire has a
4.7% 
larger circumference than a road tire. Therefore if you take your road bike gearing and put in on your gravel bike your effective gearing instantly becomes 4.7% taller, making your 50T ring on your gravel bike the equivalent of between and 52 and 53T ring." "50 x 1.047030 = 52.35"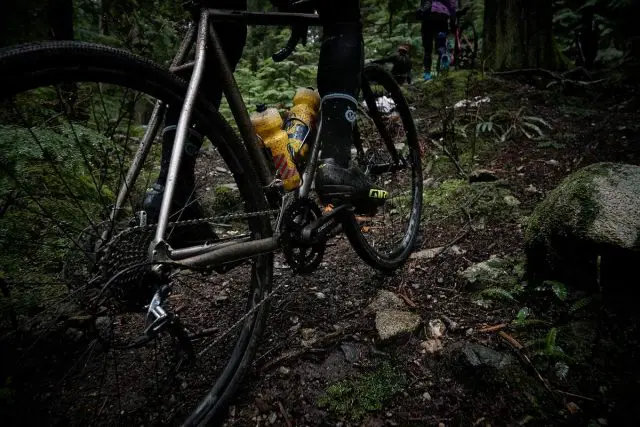 "Considering that the gravel bike tends to be a weightier bicycle and is being used on rougher and slower terrain, using road gearing doesn't make sense. Check your cassette the 11T cog on your gravel bike, it probably looks brand new because it has never seen the chain."
Note: The 47/32 combination is not a typo!