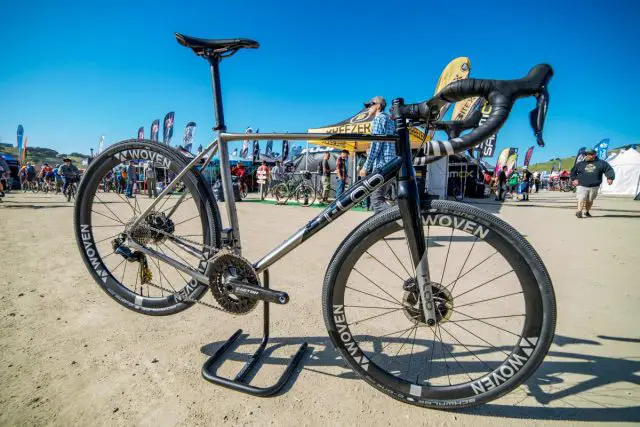 The T-Lab Bicycles All-Terrain X3 Titanium gravel bike is hand-made in Montreal, Quebec, Canada. Constructed from Grade 9 titanium (3Al-2.5V), this unique and beautiful bike utilizes a proprietary forming technology that not only creates frame tubes unlike anything else on the market, but also optimizes stiffness-to-weight ratios, sans extra weight. Be sure to check out Gravel Cyclist's comprehensive video review of the T-Lab X3.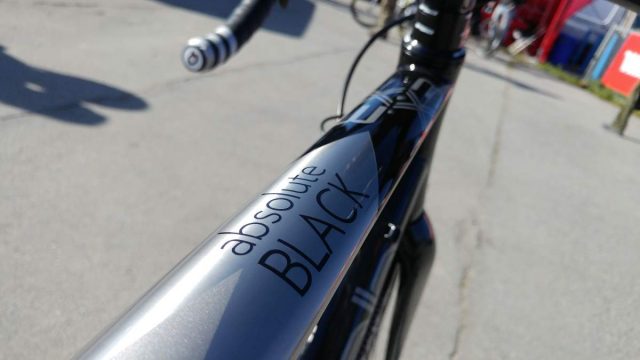 This beautiful example of the T-Lab X3 belongs to Tony Brandotti, absoluteBLACK's Sponsorship Manager, and go to guy for Dealer Support.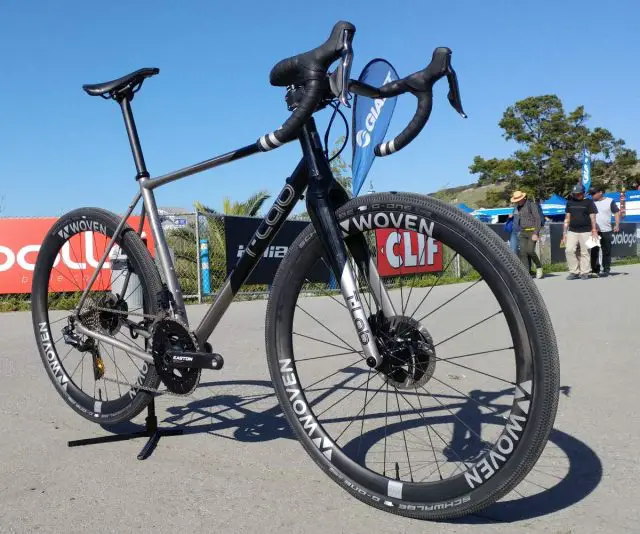 This particular X3 happens to be the first of the company's bikes that caters to 650b and 700c wheels.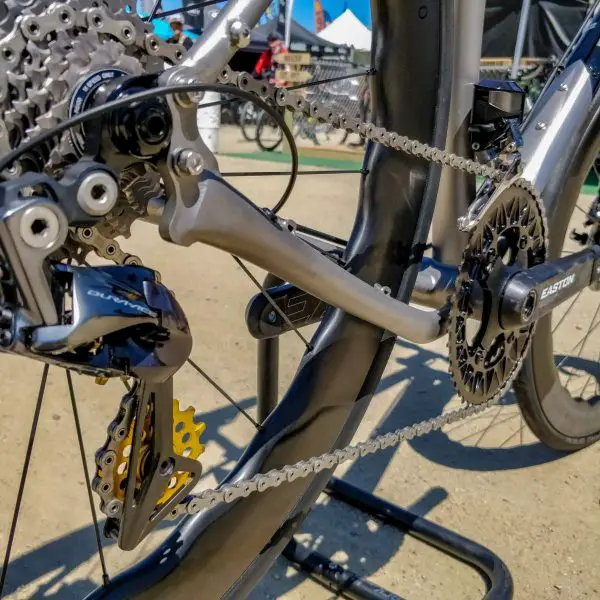 Above, this X3's drive side chainstay features the unique drop-down style, made popular again in recent times.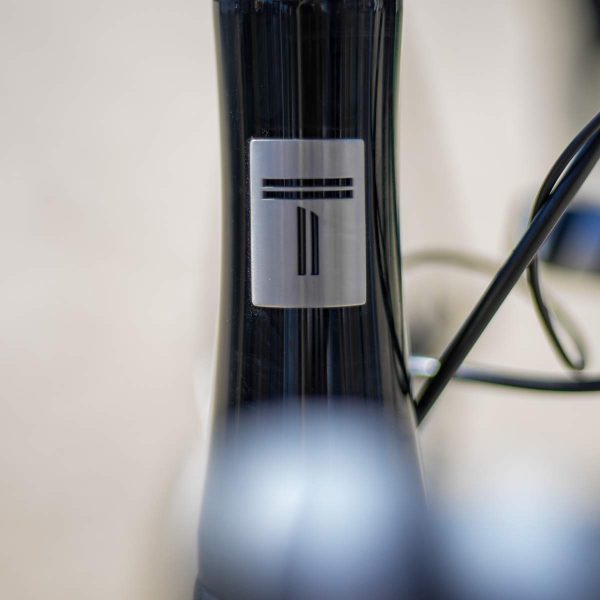 Custom geometry is available on all of T-Lab's bikes, and Tony chose that, opting for cyclocross geometry on his gravel frame.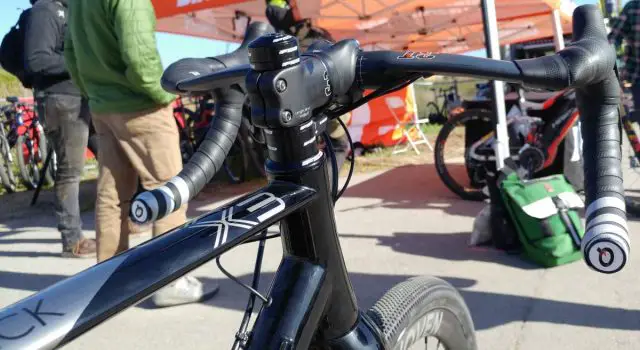 Custom paintwork, along with additional fender mounts and support for electronic and mechanical shifting, were among the options as part of Tony's bespoke T-Lab X3.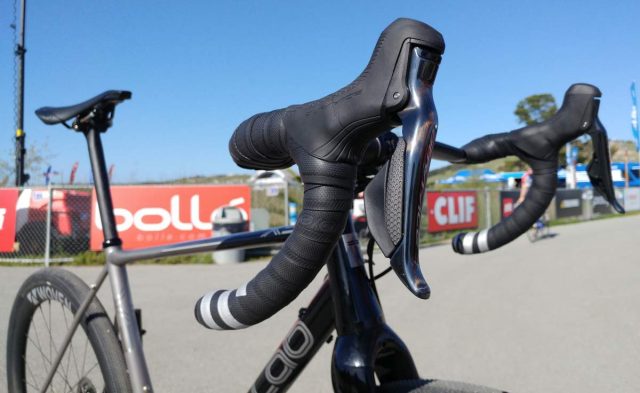 Tony spared absolutely no expense on this top-flight build, opting for Shimano's Dura-Ace Di2 electronic shifting system with hydraulic disc brakes.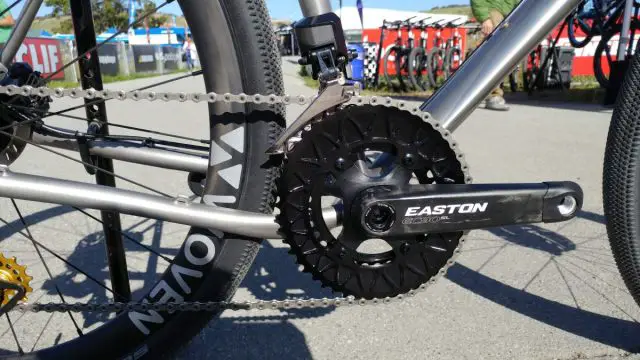 The Easton EC90SL crankset with four bolt / 110mm spider, is fitted with absoluteBLACK's 48/32 sub-compact chainrings. These chainrings are compatible with Shimano's latest four bolt cranksets, meaning you don't need to purchase a special crankset to enjoy the merits of sub-compact gearing!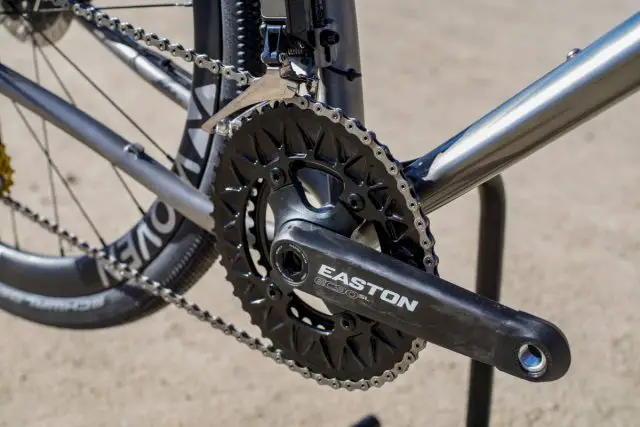 We have these chainrings under review in 48/32 and 46/30 as part of a collaboration with our friends at BikeRumor.com – watch this space.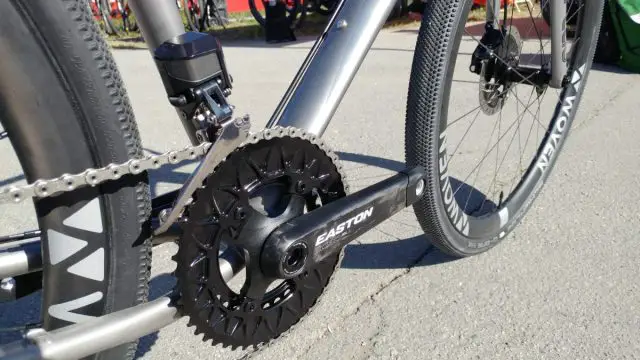 There are plenty of gravel cyclist hold-outs for double chainrings / 2x drivetrains. Shimano's Dura-Ace Di2 front derailleur slams shifts between the rings with power, authority and accuracy. The same can be said for the lower tier, Ultegra Di2 system, albeit at a very small weight penalty and a lot less money.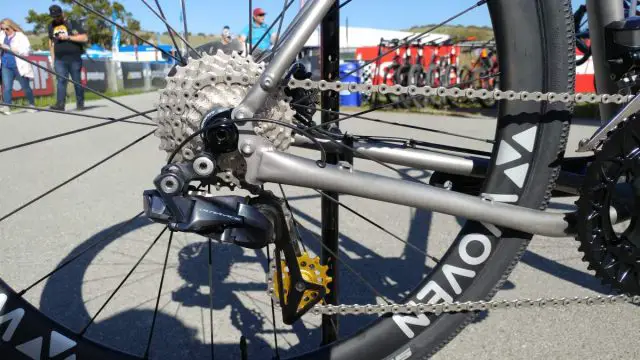 Above, more tweaking happens at the Shimano Dura-Ace 9150 rear derailleur. The chain and 11-30 cassette are both from the Dura-Ace 9100 series product line.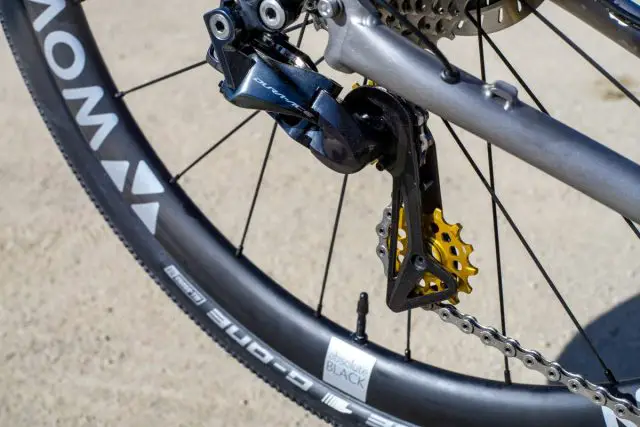 Prototype oversized Shimano pulleys by Kogel Bearings, roll smooth but without the need for a custom derailleur cage.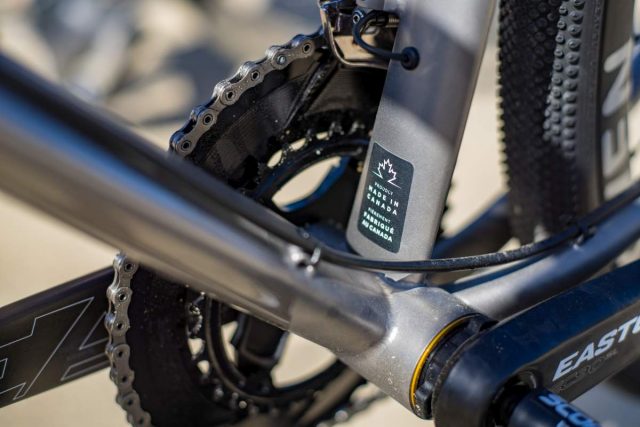 Above, a Kogel ceramic bottom bracket keeps the heart of Tony's drivetrain running smoothly in the elements. Watch this space for a review of a Kogel bottom bracket soon on Gravel Cyclist.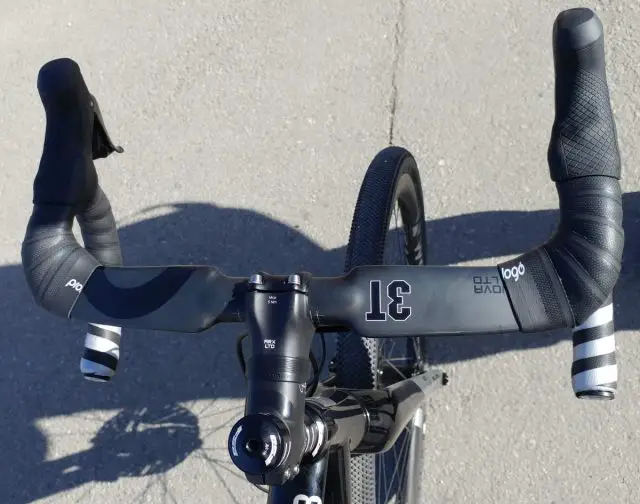 The cockpit of Tony's X3 is another high zoot affair, with 3T providing LTD series carbon handlebars, stem and carbon seatpost.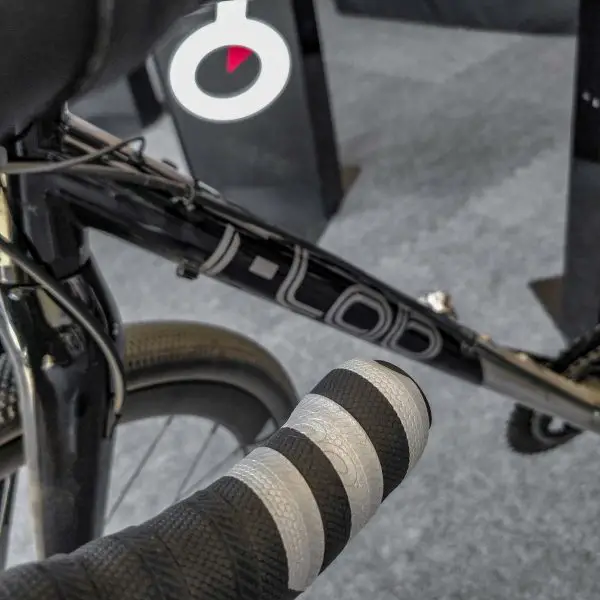 Color matched reflective handlebar tape by Prologo.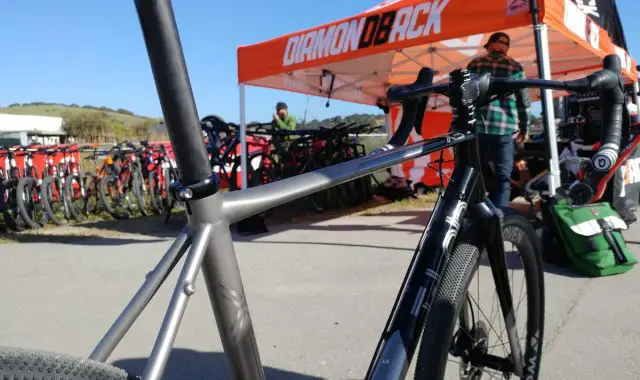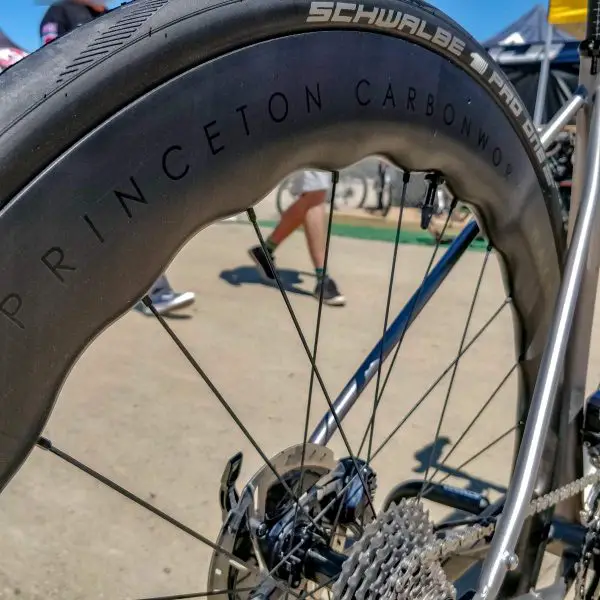 Tony's X3 serves double duty as a road bike, and thus is fitted with Schwalbe's G-One Pro road tyre in 700c x 28mm, filled with Orange Seal Endurance formula.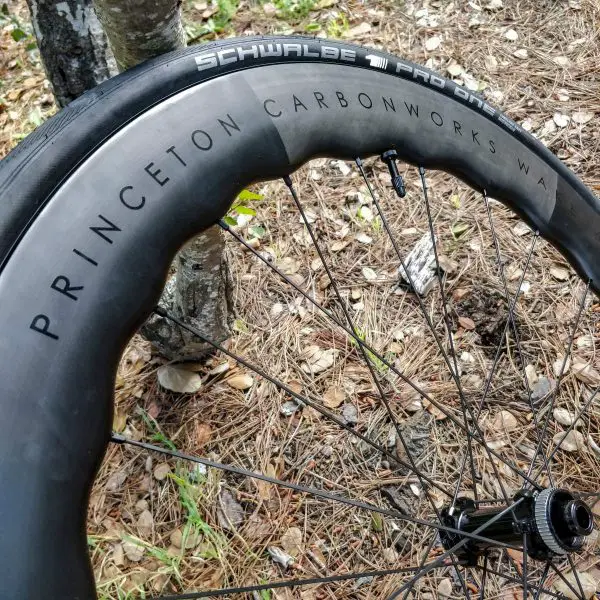 The 700c wheelset is by Princeton Carbonworks, notably their Wake [D] 6560 model. This unique rim design was released at least one year before SRAM released a similar design.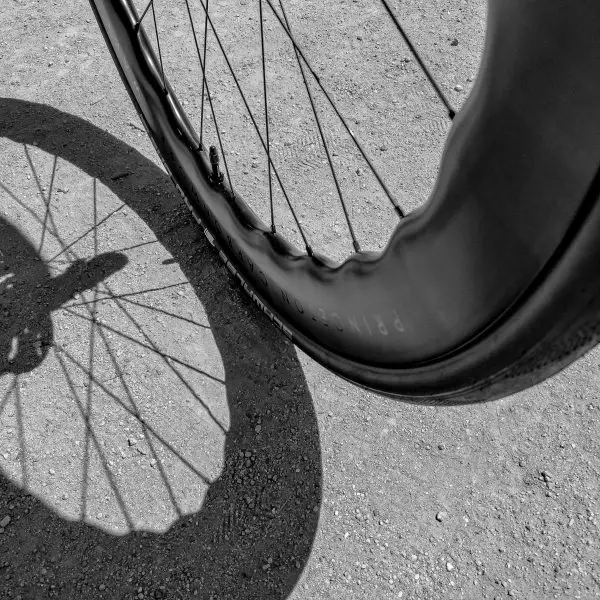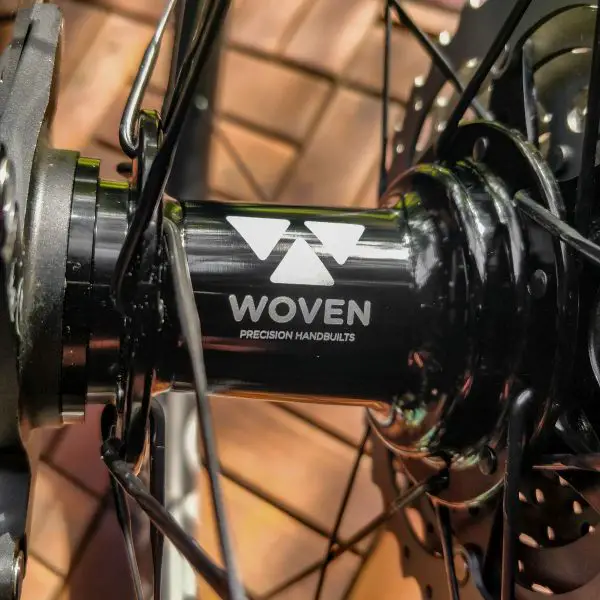 For 650b, Tony entrusts Woven Precision Handbuilts D25 gravel wheelset. 650b tyres are the Schwalbe G-One Allroad in 650b x 40mm.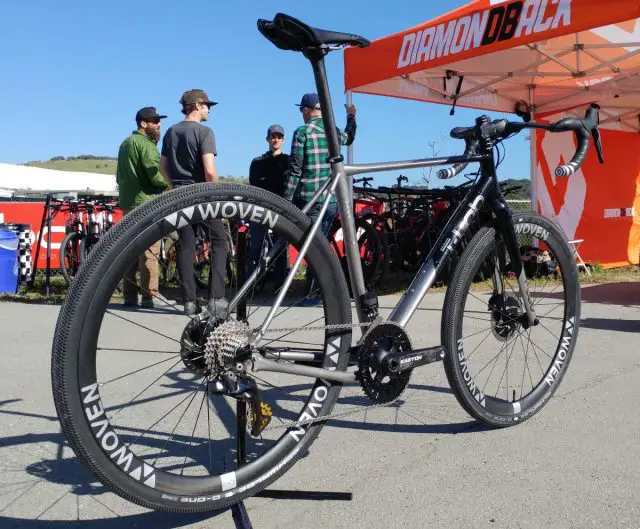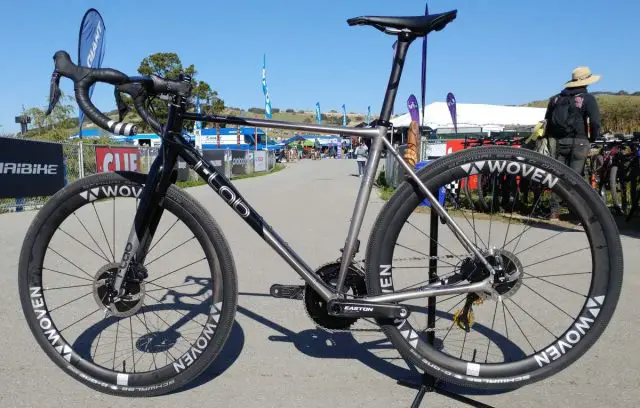 Shimano Dura-Ace flat-mount disc brake calipers and matching rotors (160mm front, 140mm rear), bring Tony's bike to a halt.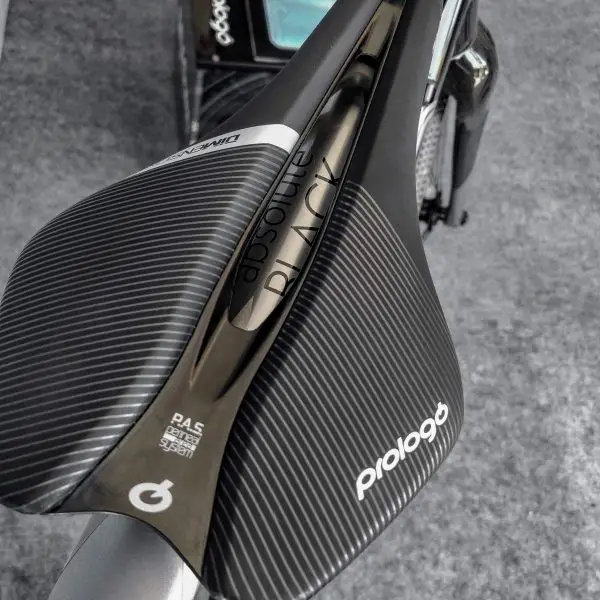 Topping all of this goodness off is a customized Prologo saddle.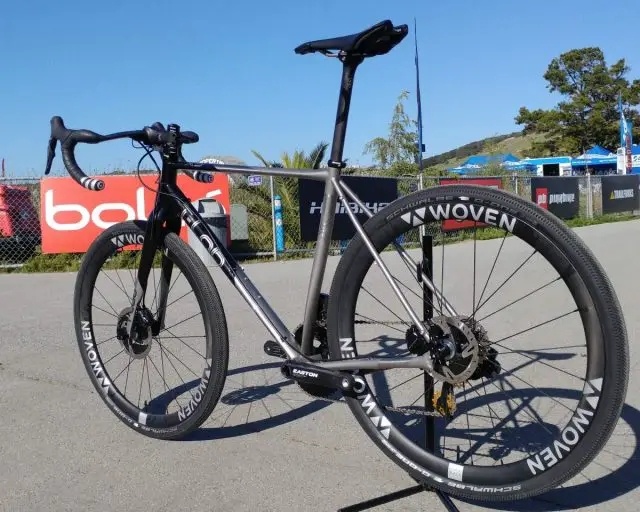 Component Supporters:
Many thanks to Tony Brandotti of absoluteBLACK for his time.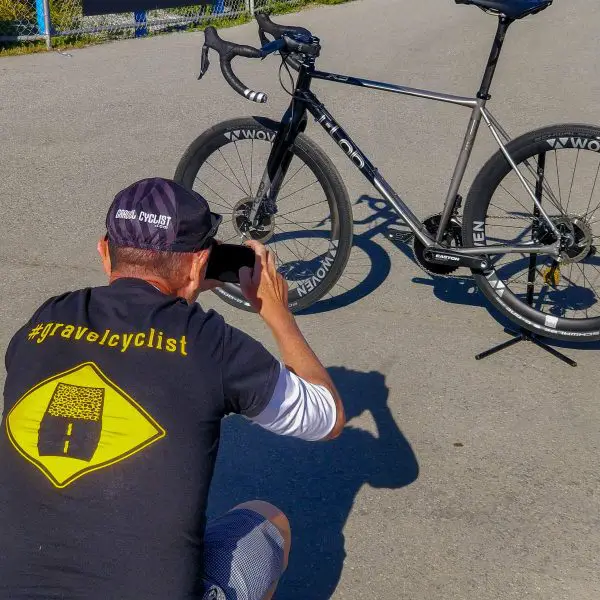 Thanks for reading, still a lot more to come from Sea Otter 2018!
JOM