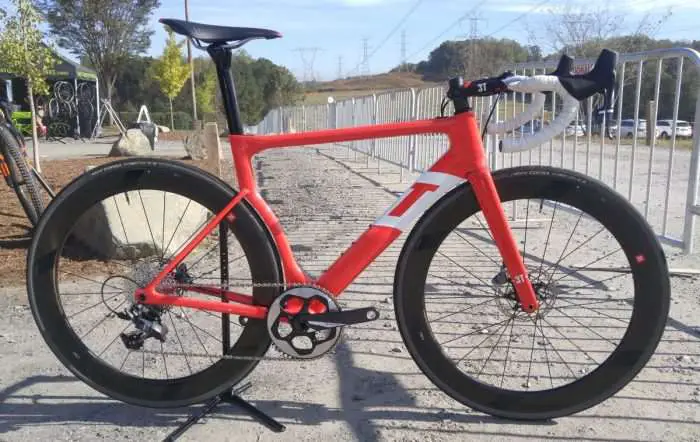 Citing the obvious, the 3T Strada is a road bike. If you're reading this article and wondering, "why the heck is this bike featured on Gravel Cyclist?" Well, that's because it's a side project/development from the 3T Exploro – the company's aero gravel bike – and if you continue reading, you'll see why the 3T Strada is relevant.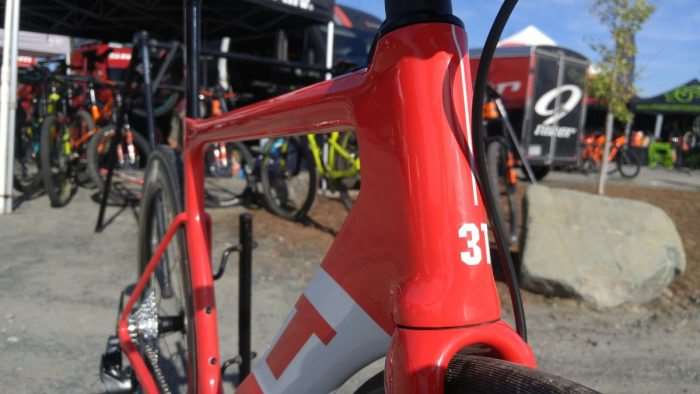 Moving past the Strada's relationship to the Exploro gravel bike is when things get a little more interesting. The Strada should be capable of fitting 28mm – 30mm wide roadie tyres, which would make it a fine performer for Roubaix type events, i.e. Rouge Roubaix, Tour of Battenkill, etc. I cannot speak for Battenkill, but I have frequented Rouge Roubaix a couple of times. Imagine 105 miles / 168kms on road bikes… across at least 35 miles of Louisana's dirt and gravel roads including the Tunica Hills, some of which would be a tough ride on a proper gravel bike. In fact, the last 20 miles of pavement at Rouge Roubaix are usually in worse shape than the dirt and gravel roads!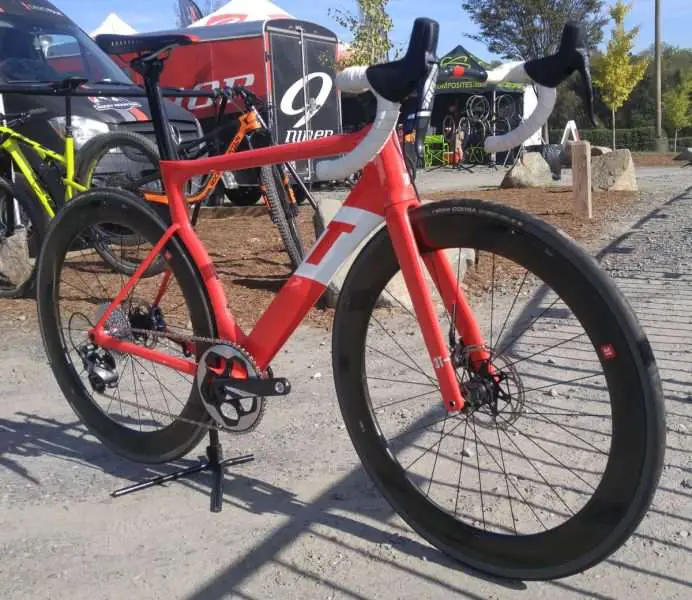 More recently, 3T and a multitude of manufacturers who produce road bikes, came to the realization that wider tyres roll nicely, even on smooth and not-so-smooth pavement, whilst providing a level of cush to the rider. Designers of bikes from 30 or more years ago already knew this, but the bicycle industry tends to reinvent the wheel every few years.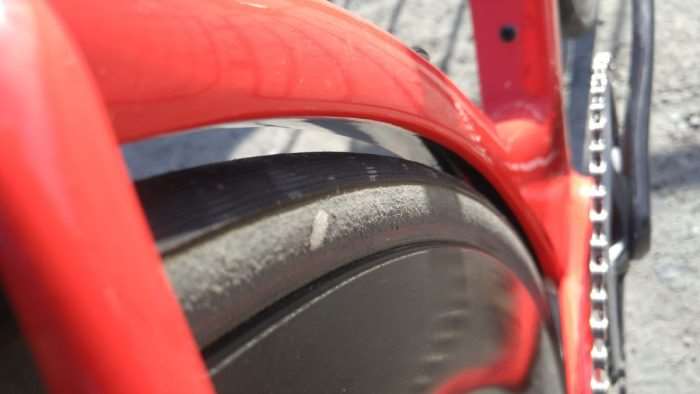 Scoffed at just a few years ago, 25mm wide tyres are the norm in the Euro pro roadie ranks nowadays, while 28mm tyres are seen on more and more road bikes belonging to us mere mortal weekend warrior types.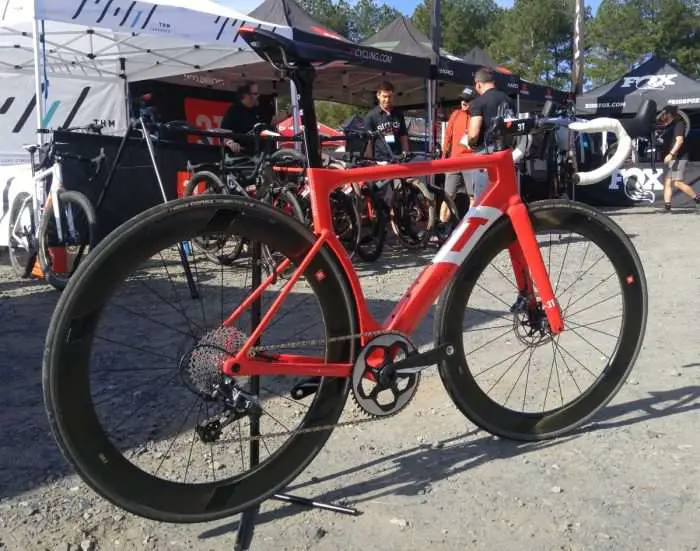 But, roadie tyre clearance isn't the really interesting part about the 3T Strada.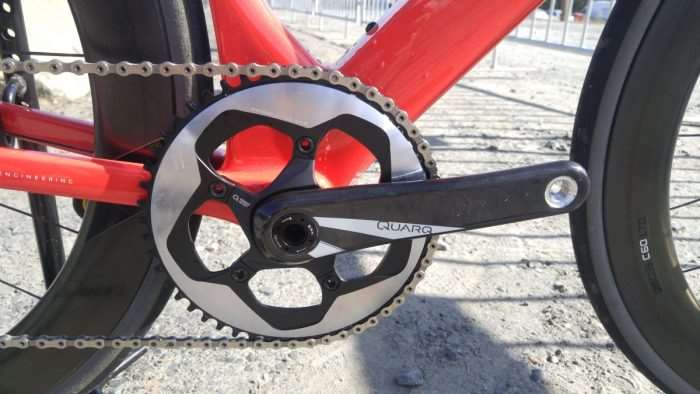 The photo above is where the 3T Strada gets very interesting. A single chainring / 1x road bike?! What the eff? There isn't even a front derailleur mount?!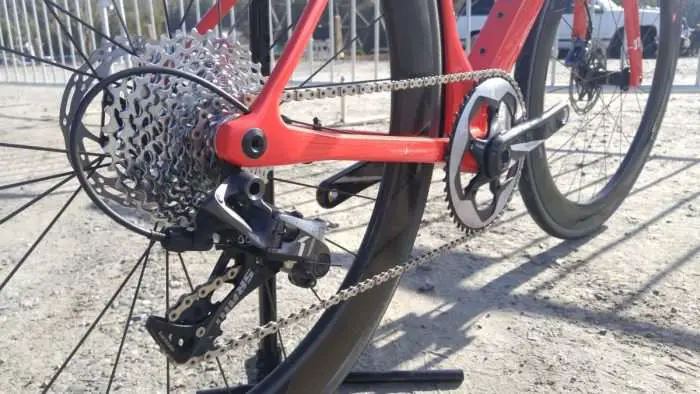 You could be excused for thinking that 3T is slightly insane, but they believe a single chainring / 1x road bike is the future. In the world of gravel riding and racing, single and double chainrings have been a hot topic. Choices are good and these are legitimate first world problems 🙂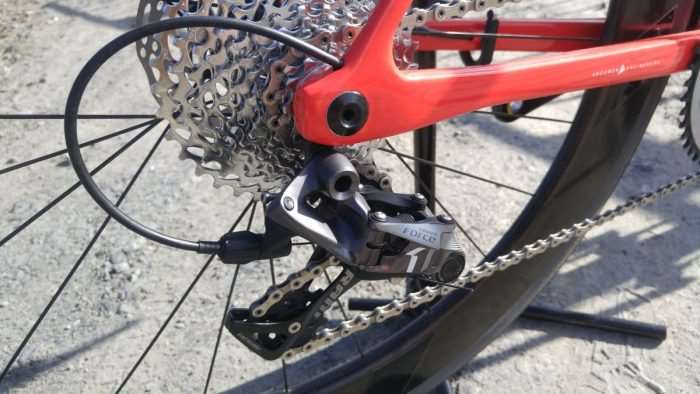 Be sure to check out our 1x / 2x video, filmed at the 2017 Rebecca's Private Idaho.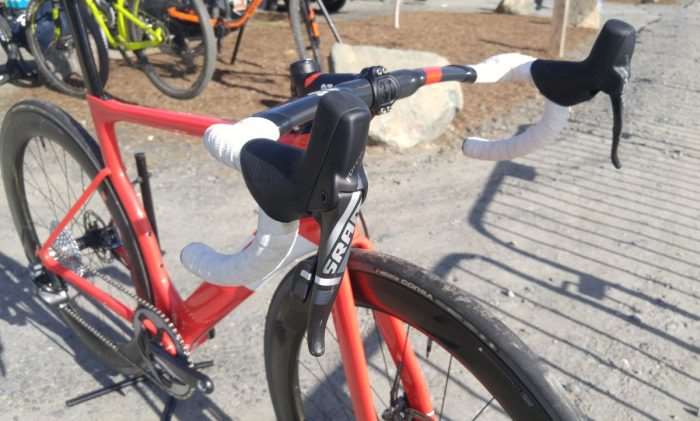 So, does a single chainring / 1x drivetrain make any sense on a road bike?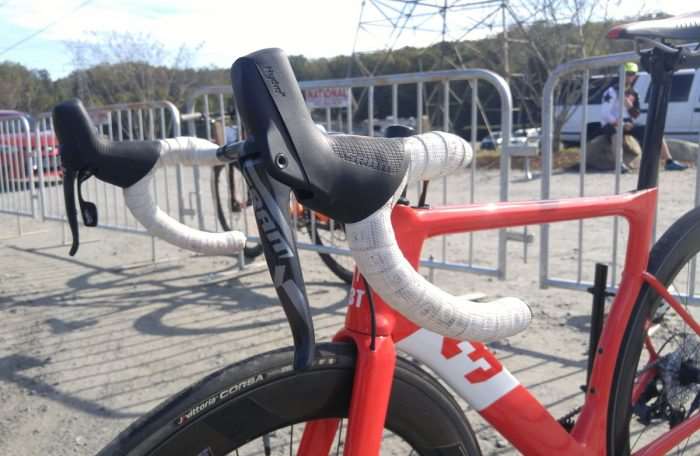 3T's single chainring philosophy is "Paradigm Shift: 1xAERO".
"With all aero bike developments of the past 20 years, the drivetrain was never really tackled. So we did it. Going 1x eliminates a front derailleur and chainring to significantly reduce the obstruction for airflow close to the frame. And 1×11 gives you plenty of options for gears, especially with the new closely-spaced wide-range 9-32 cassettes from 3T."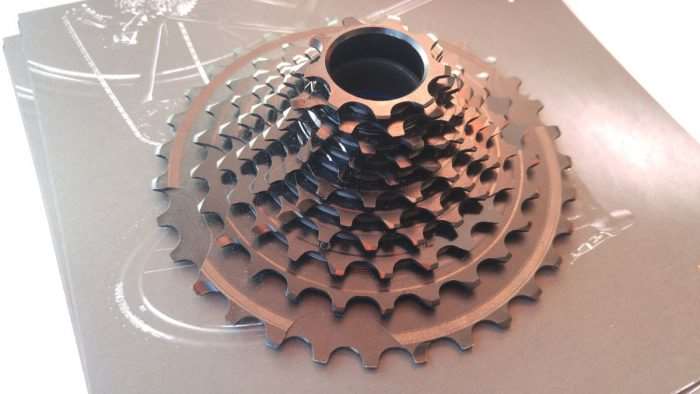 Whether you believe there is an aerodynamic advantage by ditching the front derailleur, especially if you remember there is a rider's leg churning up the air nearby, is subjective. The gravel bike crowd has different reasons for running 1x drivetrains on their bikes. Namely, when paired with a clutch rear derailleur, there is almost no chance of dropping the chain. Chain management is spot-on with the bumps and rough stuff of gravel, but when conditions get really nasty, the simplicity of a 1x drivetrain can be a bonus – think less is more – less stuff for mud and sludge to mess up.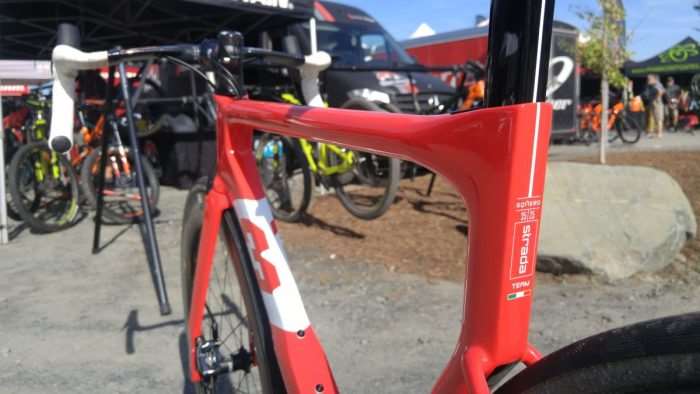 Shimano and SRAM have done their research and development with their respective 1x drivetrain systems, but from what this editor has seen in the field and on new bikes, SRAM is leading the way in this area.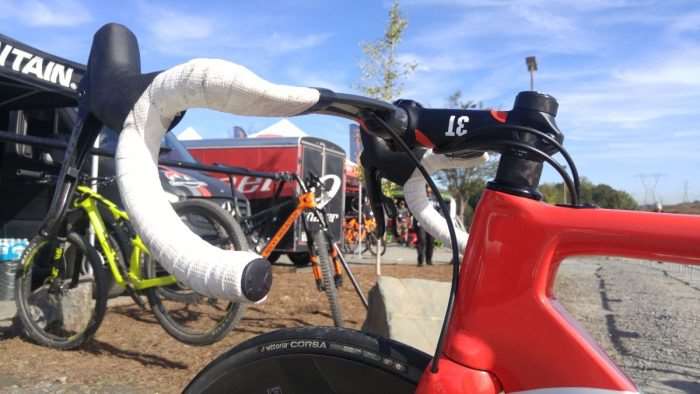 And, 3T has done their homework with gear calculations, the result being two 9-32 cassette offerings for the 3T Strada.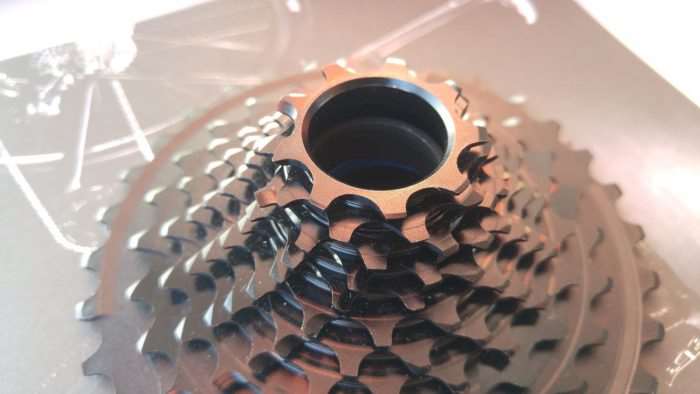 3T explains the cassettes as follows:
"Bailout: 9-10-11-12-13-15-17-19-22-26-32 (close throughout, bailout in the end when you REALLY need it)."
"Overdrive: 9-11-12-13-15-17-19-22-25-28-32 (even closer spacing for climbing, overdrive for descents)."
The cassettes are designed to be paired with:
36T chainring (equivalent to 48/34 double paired with a 12-30 cassette).
40T chainring (equivalent to 50/36 double paired with an 11-29 cassette).
44T chainring (equivalent to 54/39 double paired with an 11-28 cassette).
3T's cassettes are likely to be priced somewhere around $US 300. Not cheap, but they are extremely light in weight, approximately 200 grams. I believe (could be wrong here) that some aluminium is involved in their construction.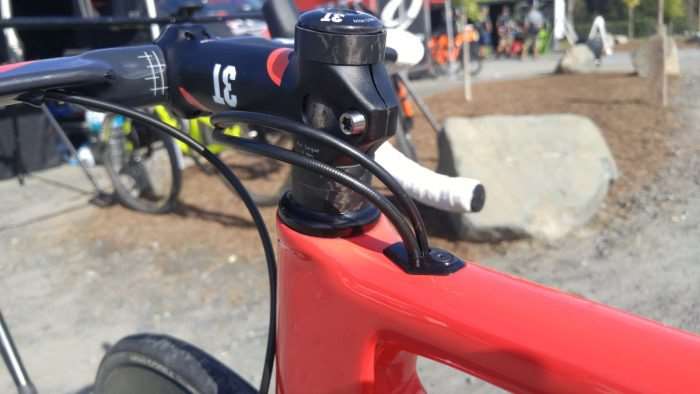 Finally, 3T has this to say. "Is 11 gears enough? 30 years ago we had 2 x 6 gears of which only 8 were unique (the rest overlapped). Now we're at 2 x 11. But more isn't always better; more weight, more drag, more gear overlap and more complexity."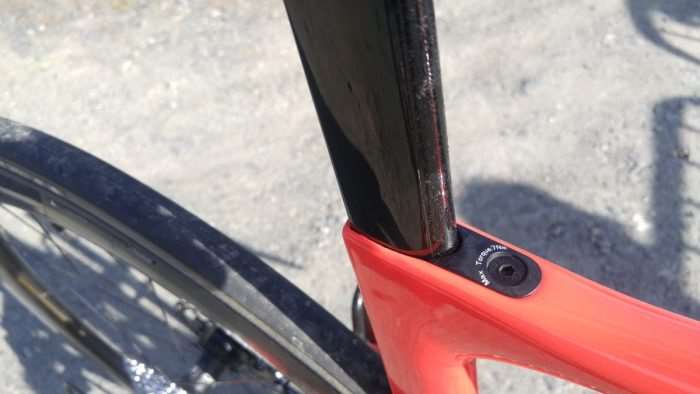 "So instead of 2×11 with 14 effective gears, a front derailleur and an extra ring and shifter, 1×11 gives you the gears and range you need, fewer components, less weight, less drag and less hassle."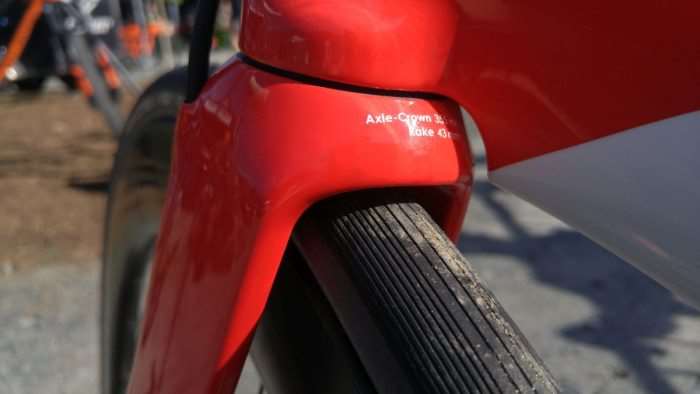 So, what's your take on this development? Does it open the door to further innovations in single chainrings / 1x for all types of cycling, including gravel? Or, will we see double and triple chainrings go the way of the dodo across the board?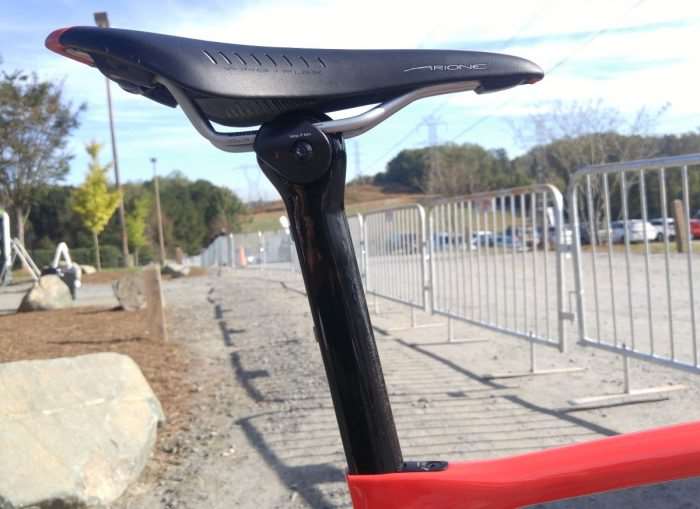 As you contemplate these questions and think about writing your comments below, please enjoy this massive gallery of the 3T Strada road bike.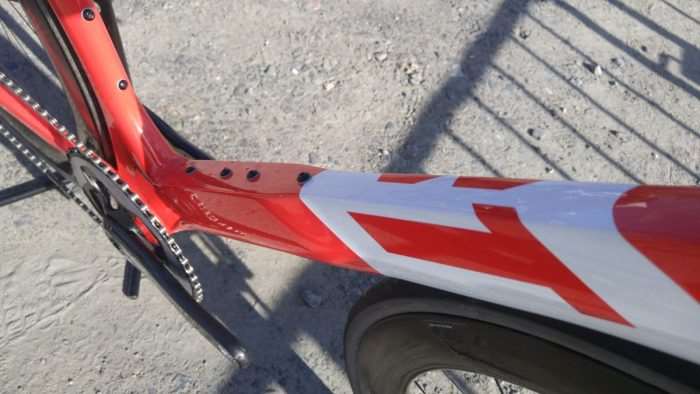 P.S. These photos were taken at the recent Fall Cyclofest in Charlotte, North Carolina. We have plenty of new and interesting bikes and tech relating to gravel from that show, so watch this space!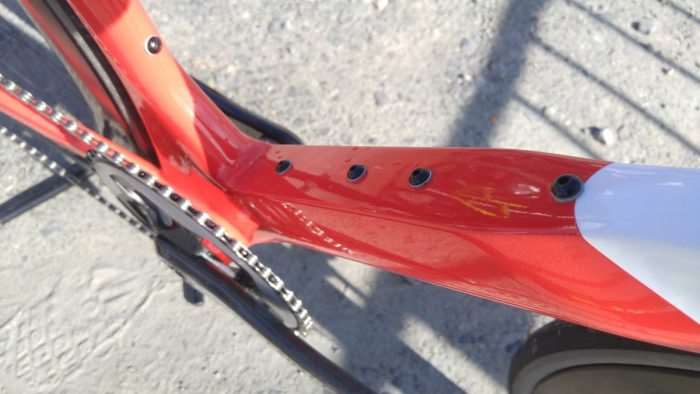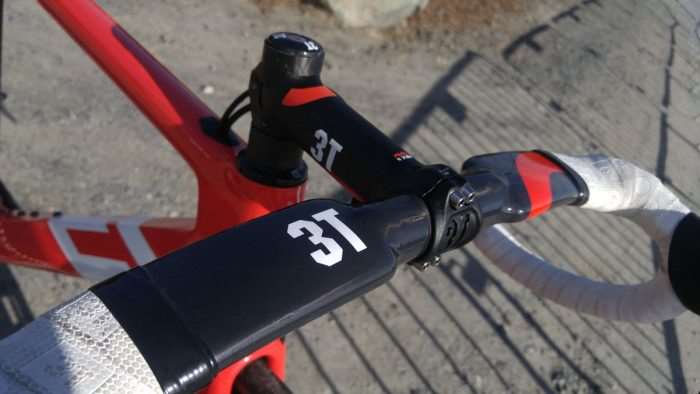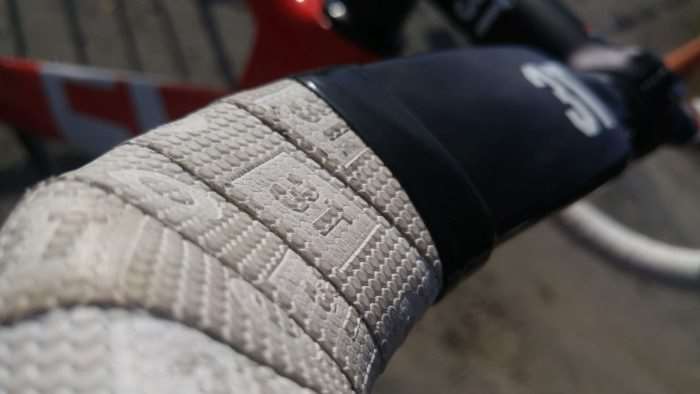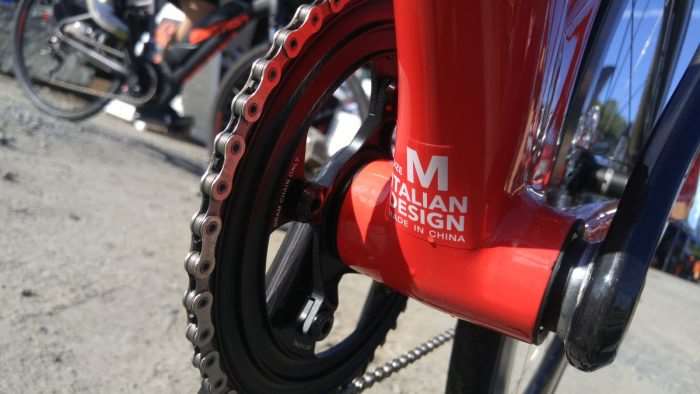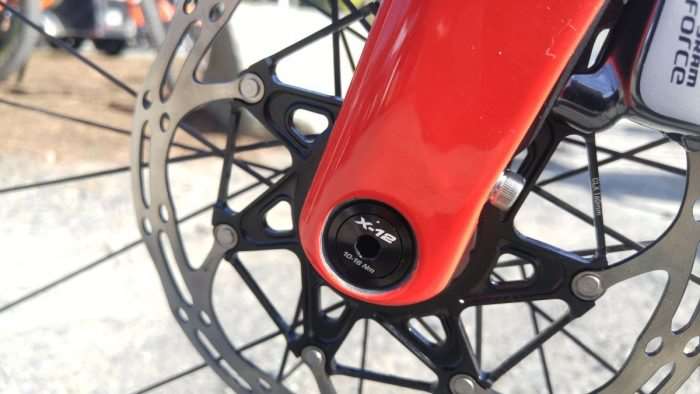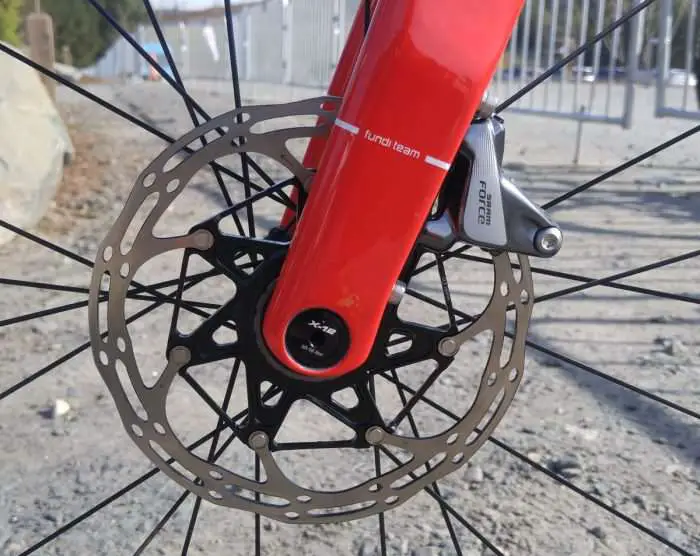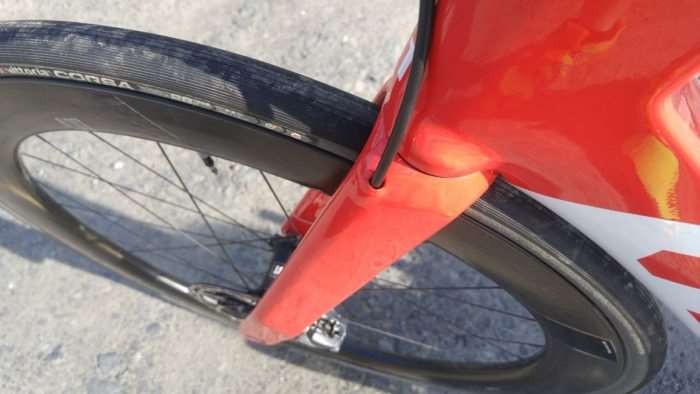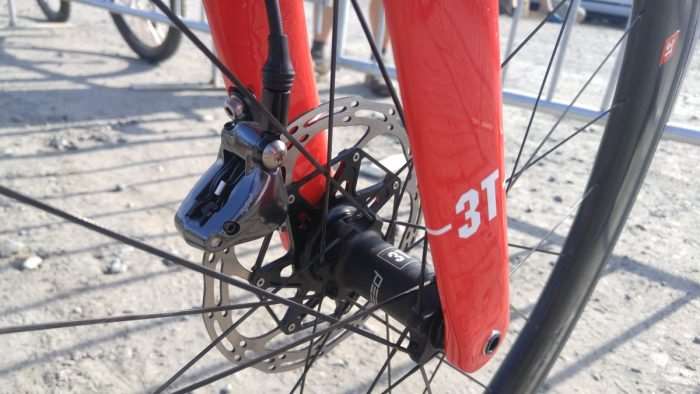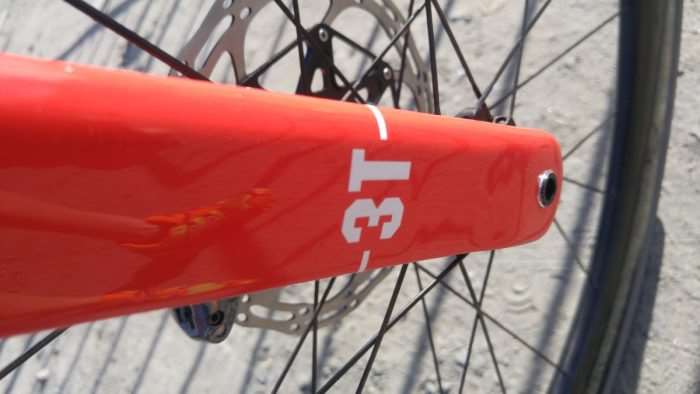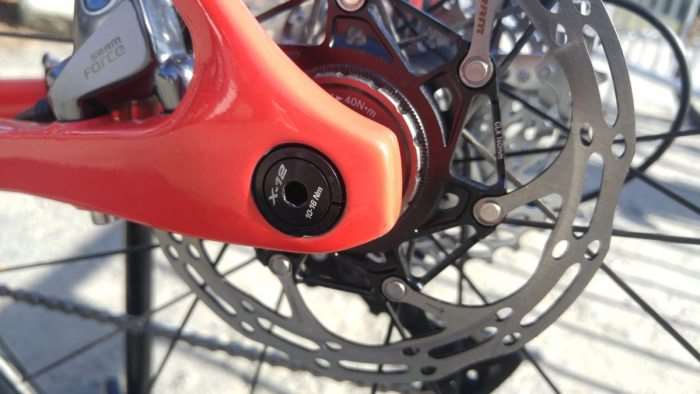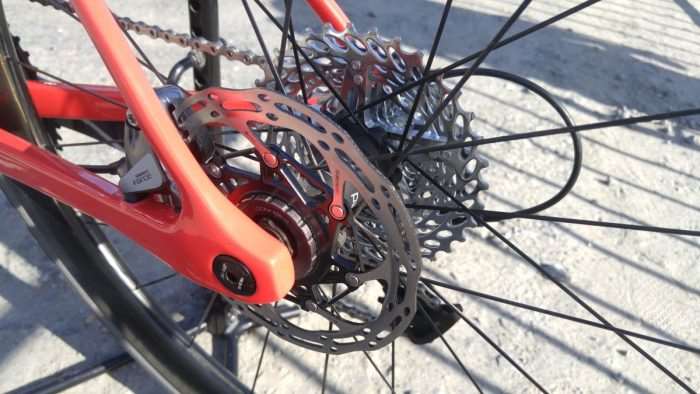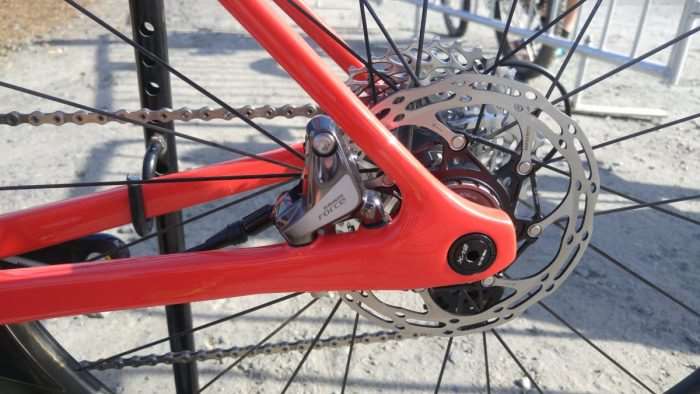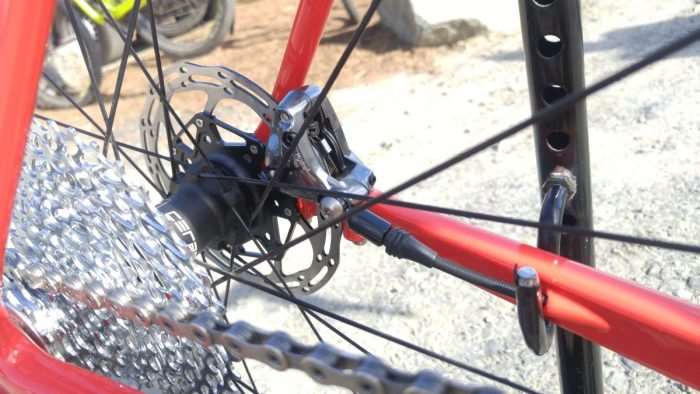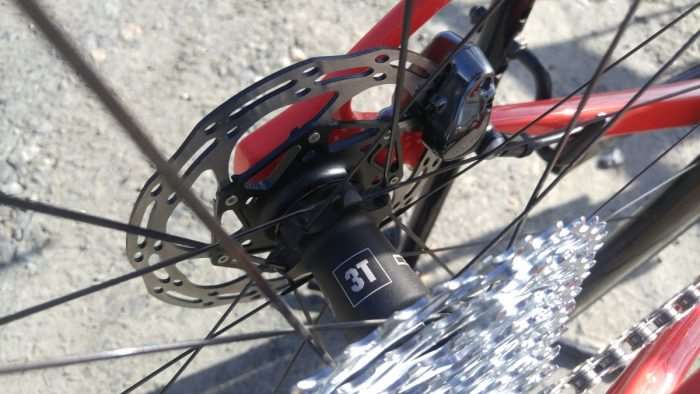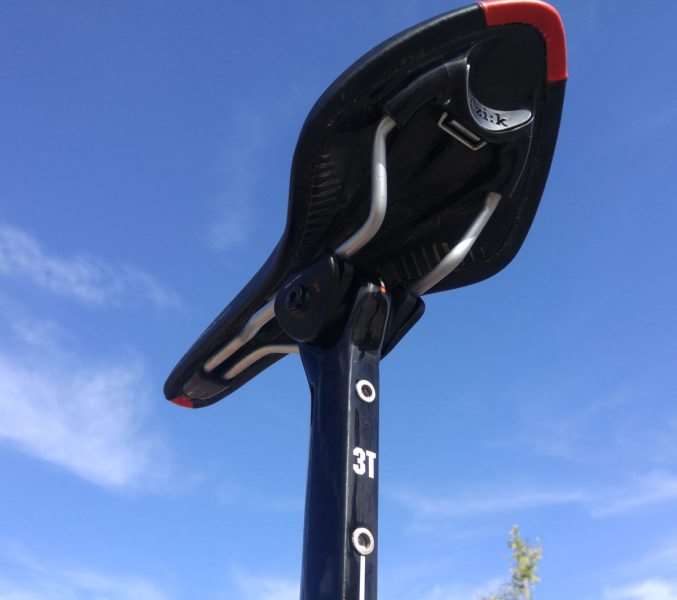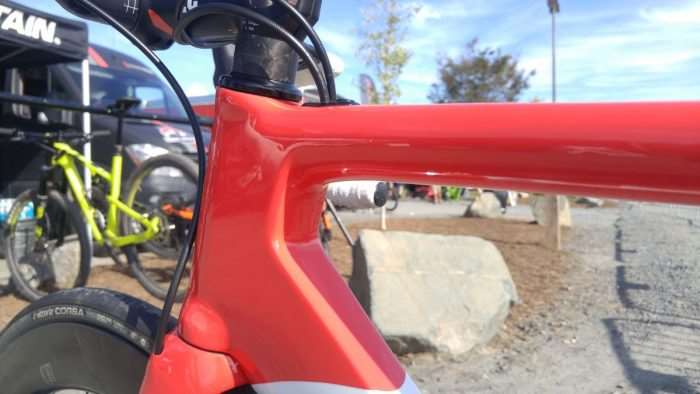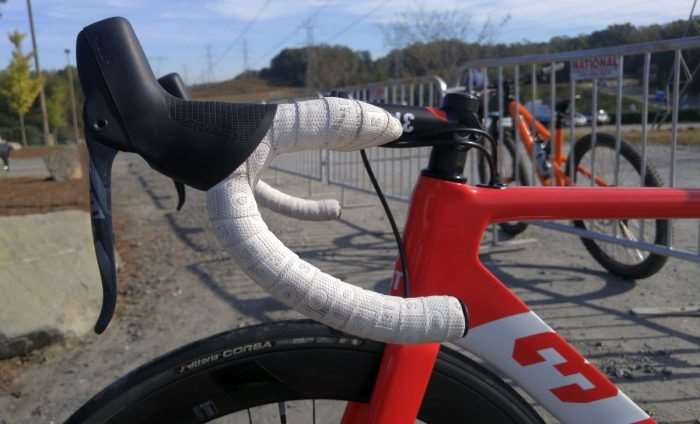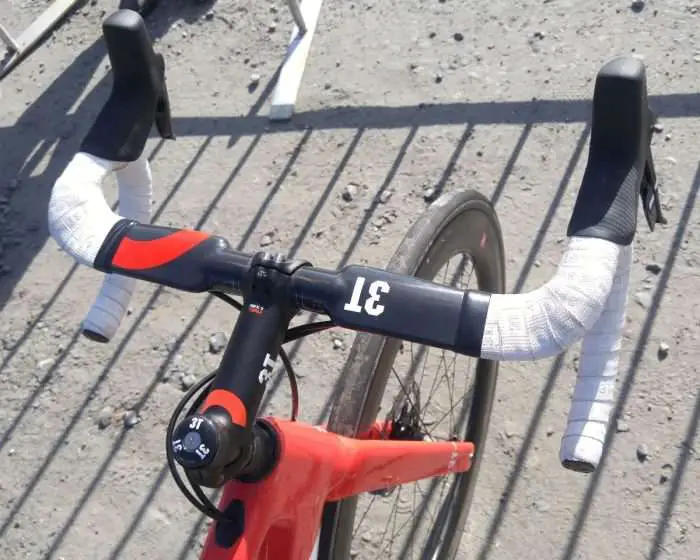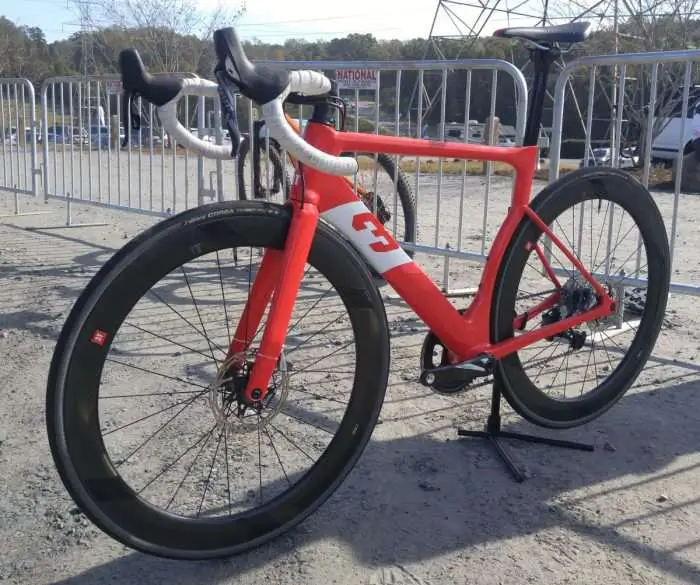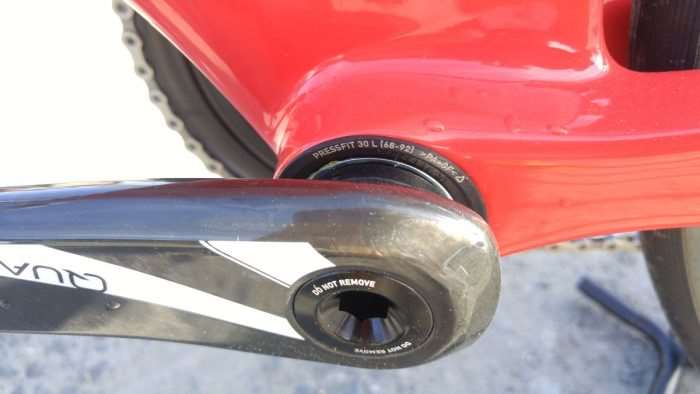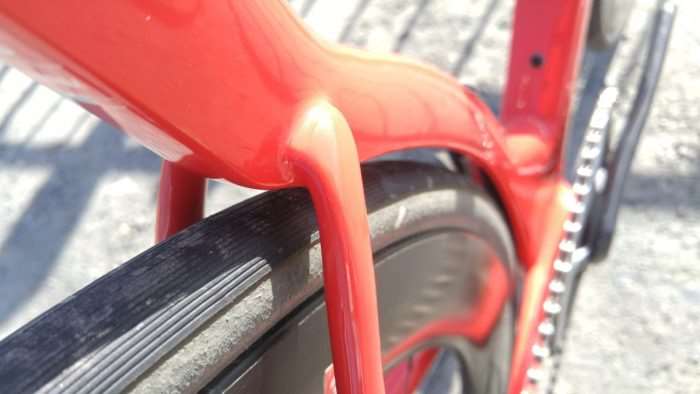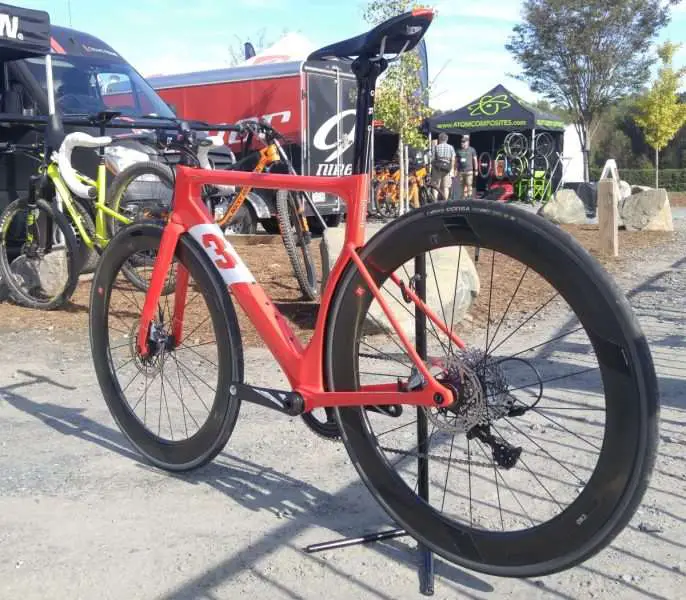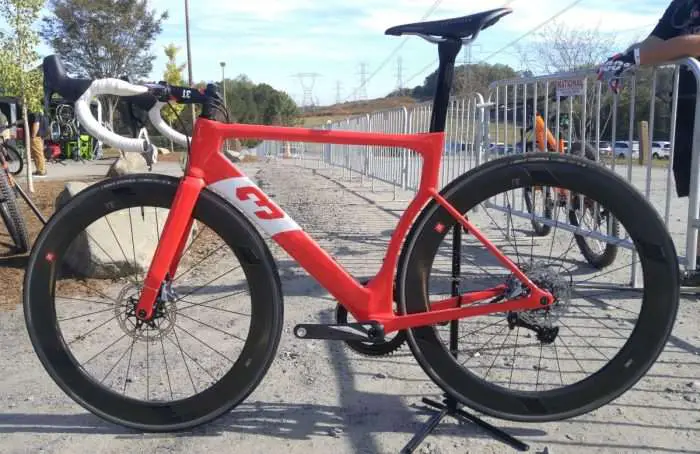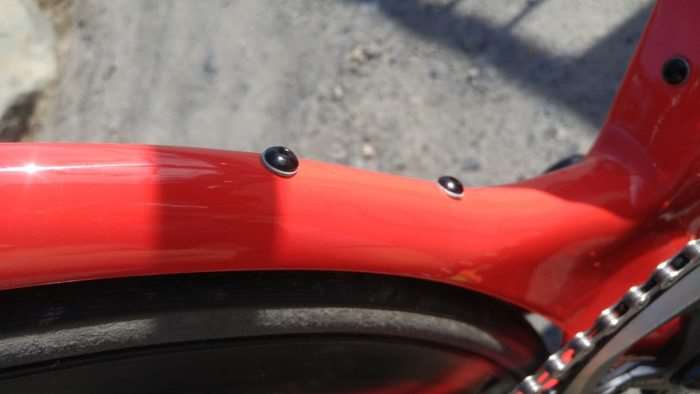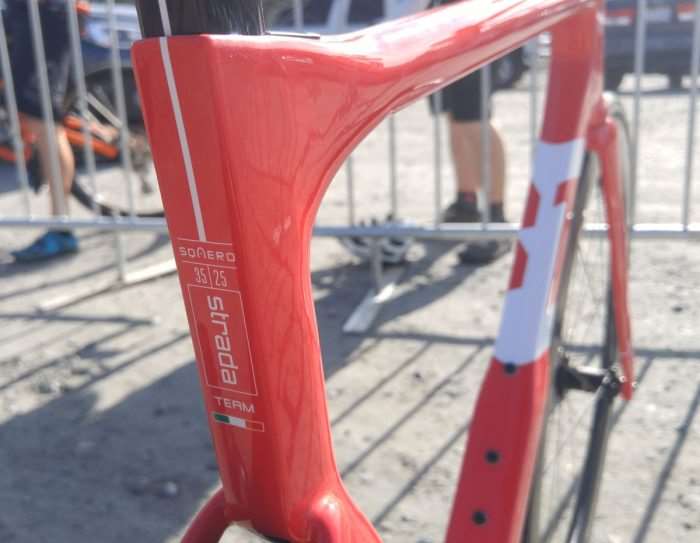 Thanks for reading!